The seaside town of Sidney BC, located just five minutes down the road from the Swartz Bay Ferry Terminal on Vancouver Island, offers a surprising number of things to do. Judging by the stream of ferry traffic on the highway, most people give Sidney a pass and head straight for Victoria. But the town is worth a stop, especially in the summer.
My mother lived in Sidney, BC for many years so I was a frequent visitor. Over the 10-year period I lived in Vancouver, I loved to drive over and spend the day with her checking out all the local nurseries in spring. On many occasions I brought my bike and did some terrific biking on the Lochside Trail and the back roads of the Saanich Peninsula. And wine tasting – though not of the calibre of the Okanagan, was and still is one of the best things to do in Sidney.
Best things to do in Sidney, BC summary
Sidney is known as "Booktown" as it is home to five independently owned bookstores.
The town of Sidney is known for its seaside charm and friendly vibe. It's an easy place to explore on foot or by bike.
Sidney, founded in 1891 by the Brethour Brothers, was named for nearby Sidney Island. The island was named – as seems to be the case in the 1800's – for Frederick W. Sidney of the Royal Navy.
Sidney, BC is a popular retirement destination because of the climate, slower pace of life, lower cost of living, and enough cultural and natural attractions to keep people happy.
Nearby you will find the world-famous Butchart Gardens.
For those of you who love wine and spirits tasting, you're in luck. There are numerous wineries close to town, in addition to the Devine Distillery and Sea Cider Farm and Ciderhouse to visit.
This post includes some affiliate links. If you make a qualifying purchase through one of these links, I will receive a small percentage of the sale at no extra cost to you. Thank you very much for your support.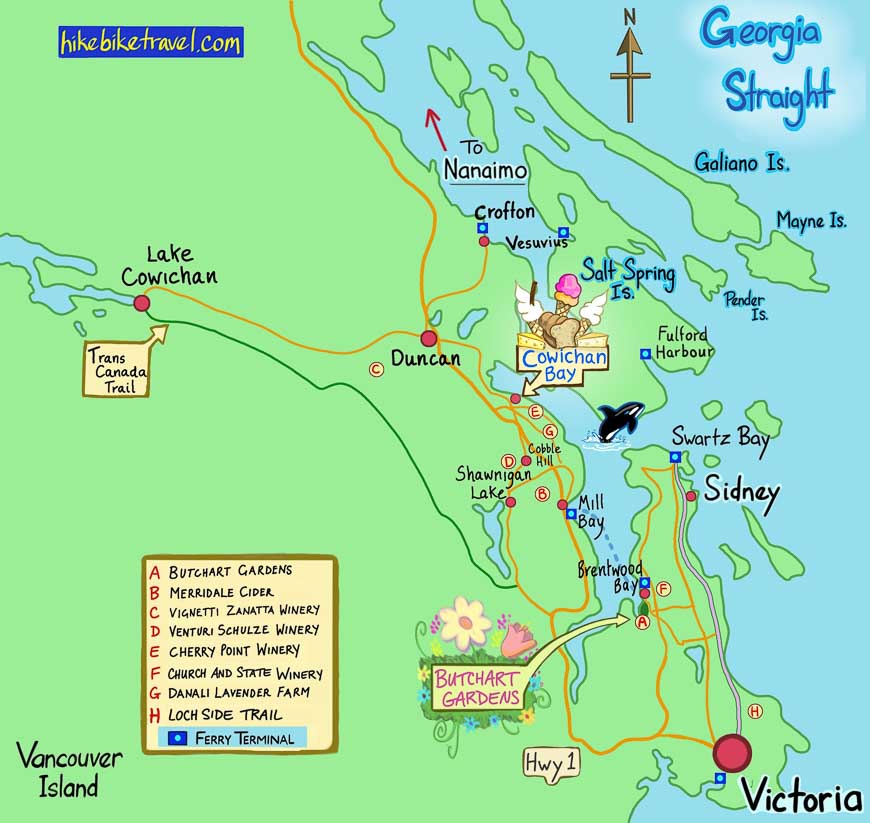 Here are 11 of the BEST things to do in and around Sidney, BC
Walk the pretty main street in Sidney, BC
The pretty main street in Sidney is ideal for walking. Park your car and walk from one end all the way down to the ocean and back again. Stop in one of the many bookstores where you could easily lose yourself for an entire day.
Did you know that there are more bookstores per capita in Sidney than anywhere else in Canada? There are galleries to browse, chocolate stores to try as well as loads of locally owned retail shops to check out including the fantastic Muffet and Louisa, a great kitchen and bath kind of store.
Eat in some of the local Sidney restaurants
When you're hungry, you'll find numerous cafes and restaurants in town. Two I really like include Sabhai Thai and 10 Acres at the Pier, located in the hotel by the water. And Riva offers good value.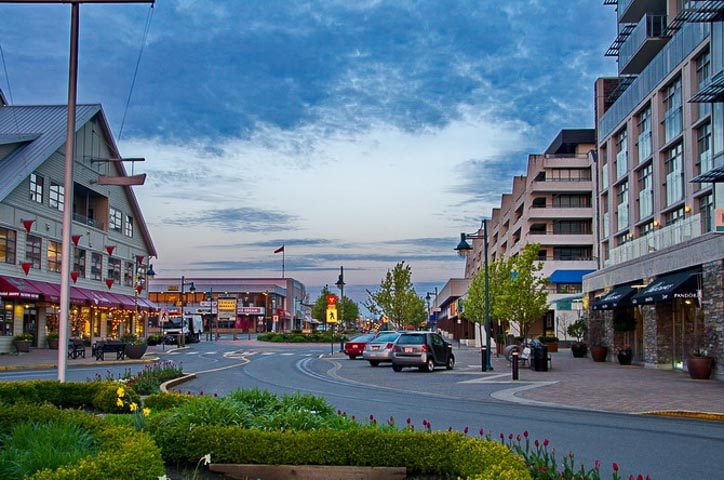 Visit the local Fish Market on the pier
Don't miss a stop at the Fish Market In Sidney to see what the local catch is for the day. A restaurant on the pier, the Pier Bistro is the perfect place to enjoy the views across the Georgia Strait. The seagulls will keep you entertained as well.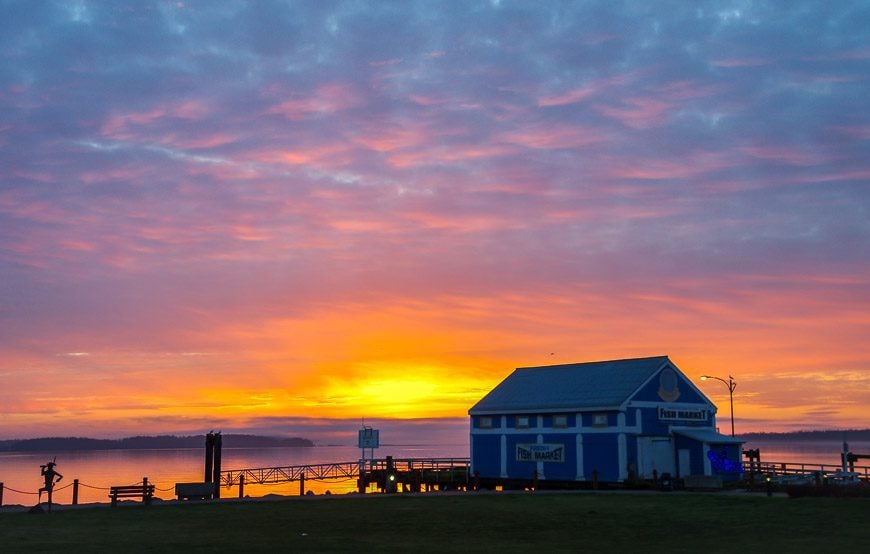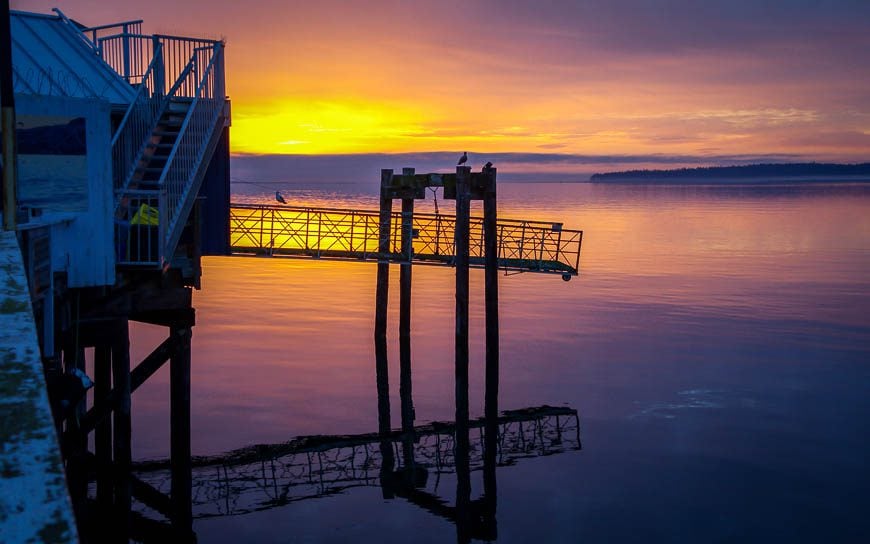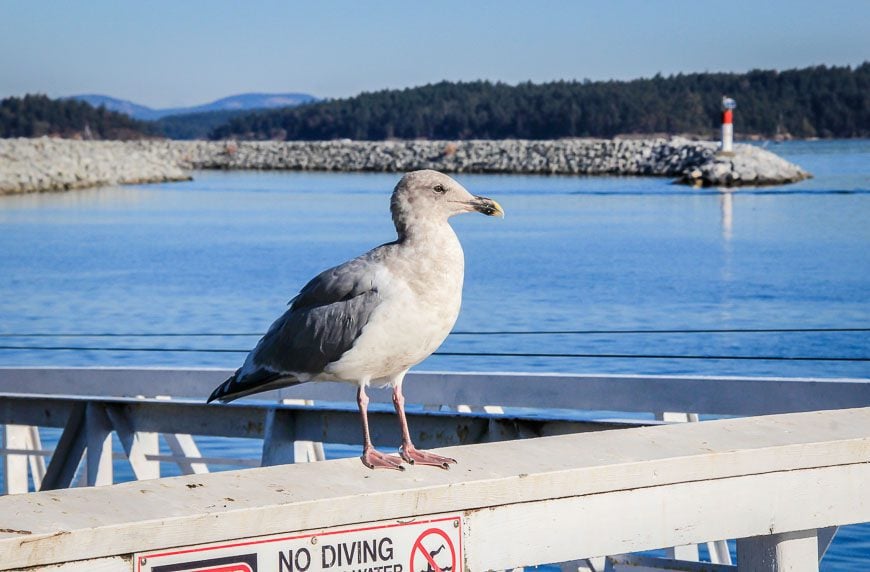 Take a hike in nearby John Dean Provincial Park
Enjoy several forested hiking trails, rated easy or intermediate, in John Dean Provincial Park, located at the north end of the Saanich Peninsula. The trails loop around Mount Newton, with some offering excellent views. Look for groves of old-growth Garry oak trees and old-growth Douglas fir trees. You won't miss those ones!
You can make your own loops easily enough but allow a few hours to enjoy the experience.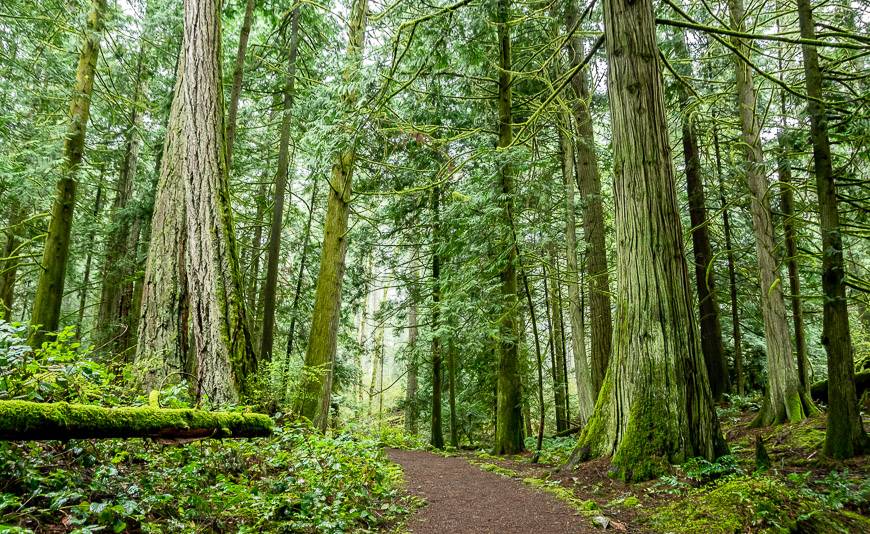 Rent a kayak and explore the nearby islands or Sidney Spit right from the Sidney pier
Kayak for a day or a week. One of my favourite kayaking trips of all time included a few nights out on Rum Island overlooking Washington's San Juan Islands. Just watch out for boat traffic, especially the Anacortes Ferry. In Sidney, BC you can also sign up for a kayaking tour with A Paddle in the Park Kayaking.
Many people take the seasonal ferry over to Sidney Spit ($19 round trip) but you can easily kayak over to the spit and then spend many happy hours exploring. Sidney Spit is in the Gulf Islands National Park Reserve of Canada. We did that one Thanksgiving weekend and kicked ourselves for not doing it on one of our previous visits.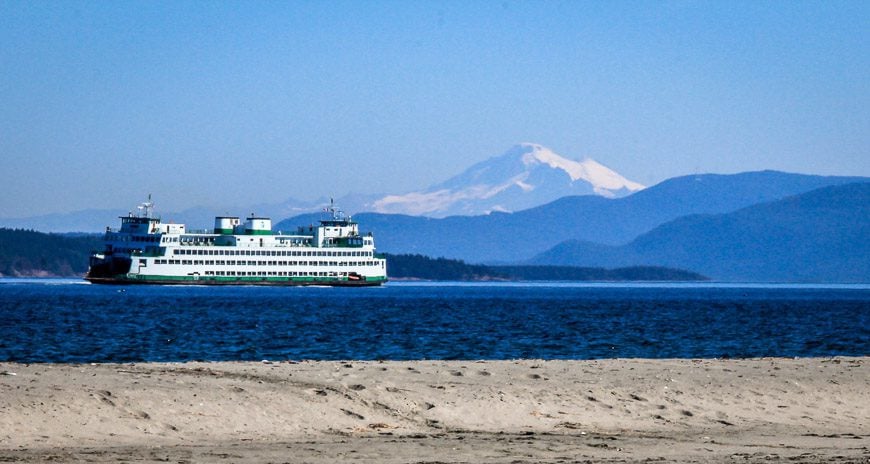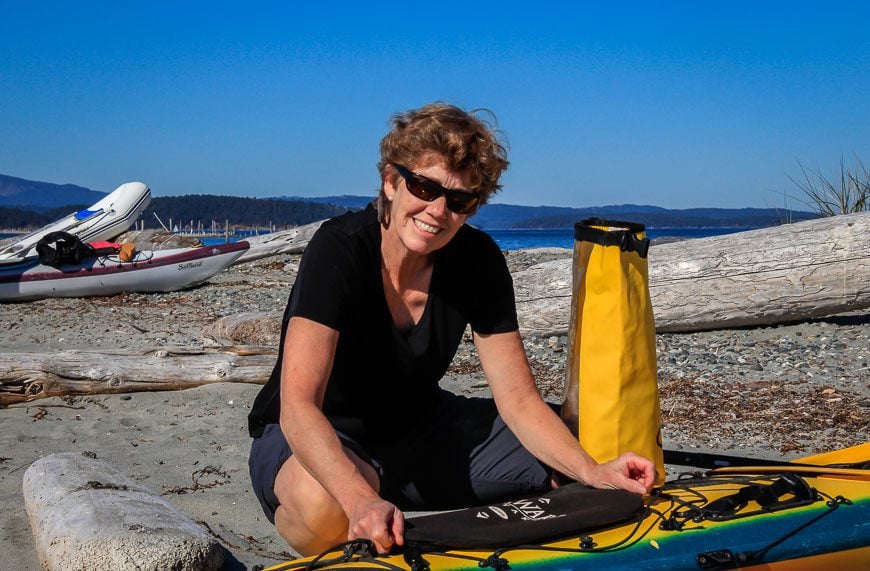 Walk the beach at Island View Regional Park
Just a 15 minute drive south of Sidney, BC is the Island View Regional Park. Located on the eastern shore of the Saanich Peninsula, it's home to a long sandy beach that is perfect for walking, swimming and picnicking. Bird watching is excellent, especially in the intertidal zone.
From the beach enjoy a beautiful seascape featuring Mount Baker, Haro Strait and James Island. On windy days, keep an eye out for kite surfers.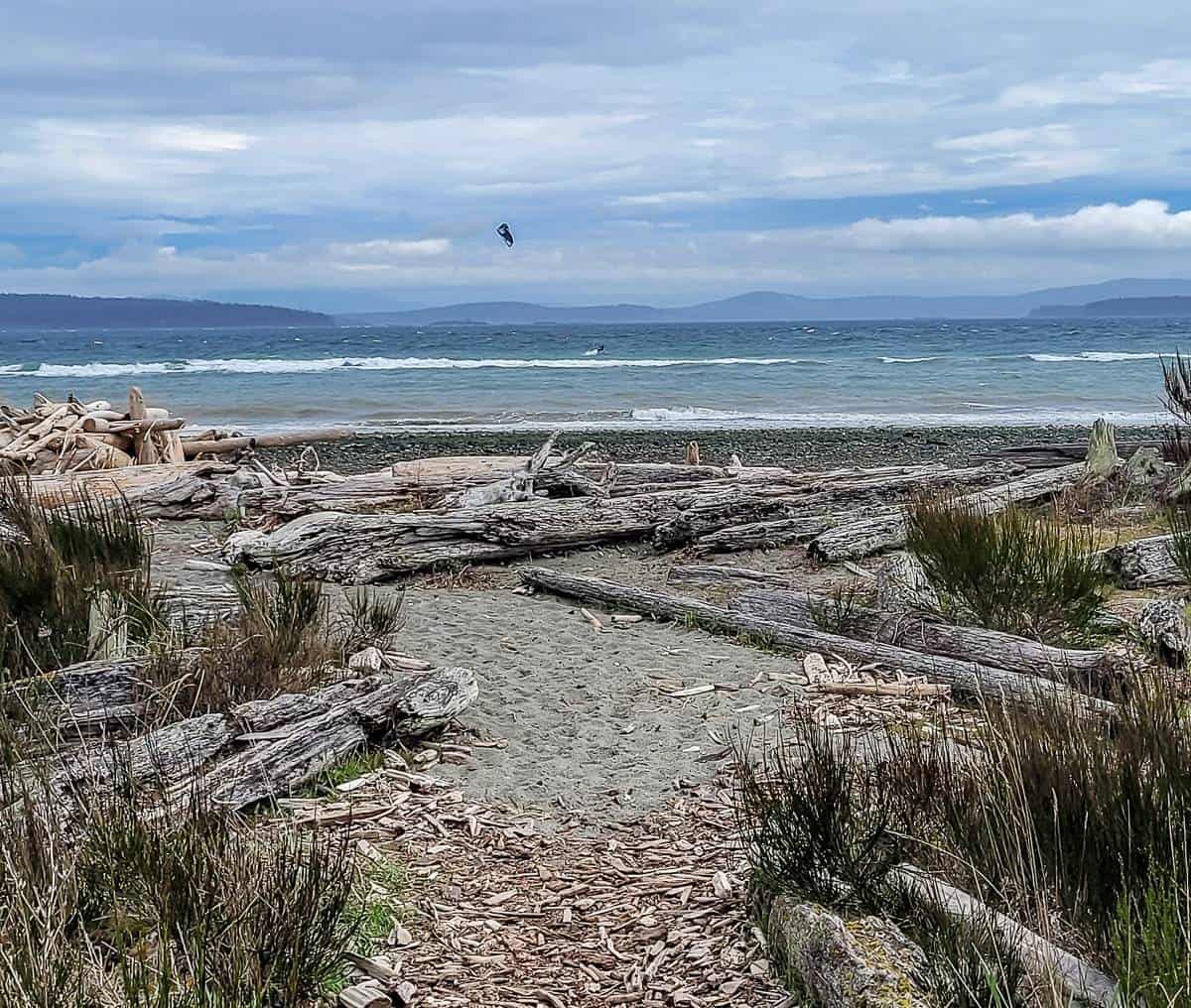 Walk for kilometres along the shoreline in Sidney
Not only is it a pretty walk, but the bird life can be excellent. And don't forget to check out Beacon Park for its sculptural pieces. The trail is 2.5 km long one way – and its both flat and barrier free. Along the trail, avail yourself of benches and picnic tables so you can stop and take in the view of Sidney Island.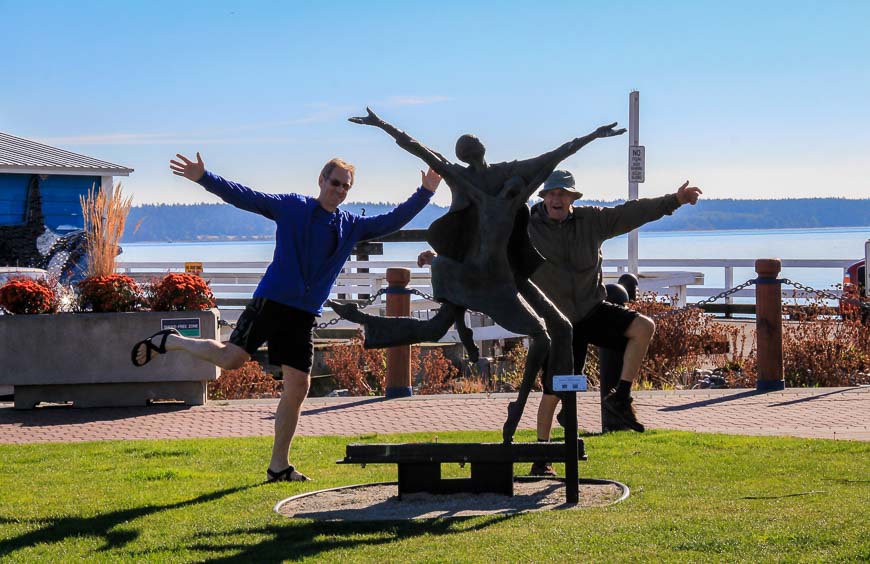 Visit the Shaw Centre for the Salish Sea
The Shaw Centre for the Salish Sea in the Sidney Pier building, just up from the water. It's an aquarium and marine education centre with a focus on the Salish Sea – an area between Vancouver and Washington State. It's open daily at 10 AM – and there is a charge for admission. Allow between 30 minutes and an hour to visit.
Go whale watching out of Sidney
Go out with Sidney whale watching where the odds are high that you'll see orca, grey, humpback, minke, and occasionally fin whales. Dolphins and porpoises are also regularly sighted as are seals and sea lions. The tour on a 30-foot boat weaves through the Gulf Islands Archipelago – where you'll enjoy lovely views and many seabirds too.
They proclaim that they have a "95% whale sighting rate!" If you don't see a whale another tour is offered free of charge.
Hop on the Lochside Trail and go for for a bike ride
Sidney, BC is located on the Lochside Trail, 29-kilometre bike path that was formerly a rail line. It stretches from the Swartz Bay Ferry Terminal to Victoria where it connects with the Galloping Goose Trail.
Rent bikes in Sidney and head off through farm country. There are some places where you must share the road with cars. If you're not into biking you can walk, run, skateboard or even ride a horse on the trail. The trail travels past beaches, gardens, wetlands and farms. It goes down country lanes and along roads in suburban neighbourhoods. It's mostly flat and easy.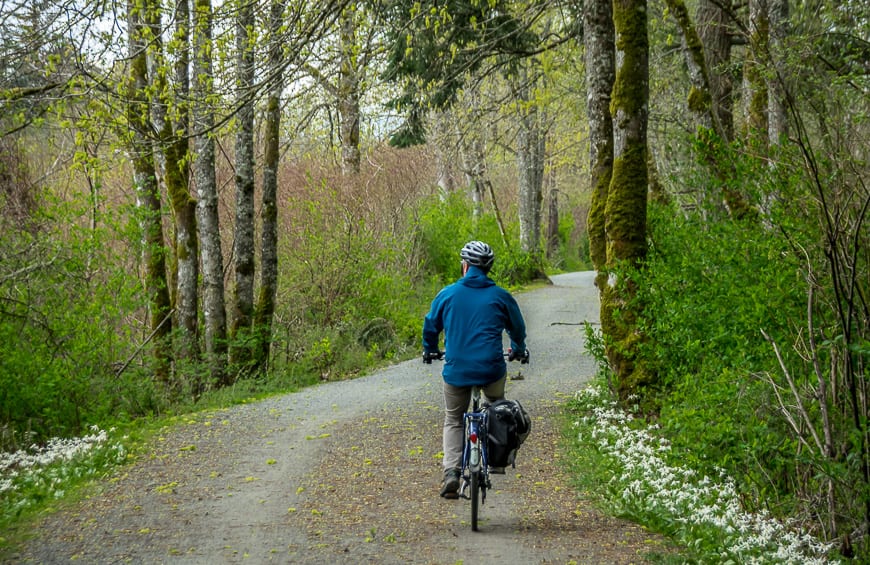 Visit the Butchart Gardens as a day trip from Sidney, BC
Visit the Butchart Gardens at any time of the year to get inspired. Gardens are impeccably kept and change with the seasons. Enjoy high tea or a meal but it's best to reserve ahead. They gardens are just an 18-minute drive from Sidney. Allow at least a few hours to wander about.
You might like: An April Visit to the Butchart Gardens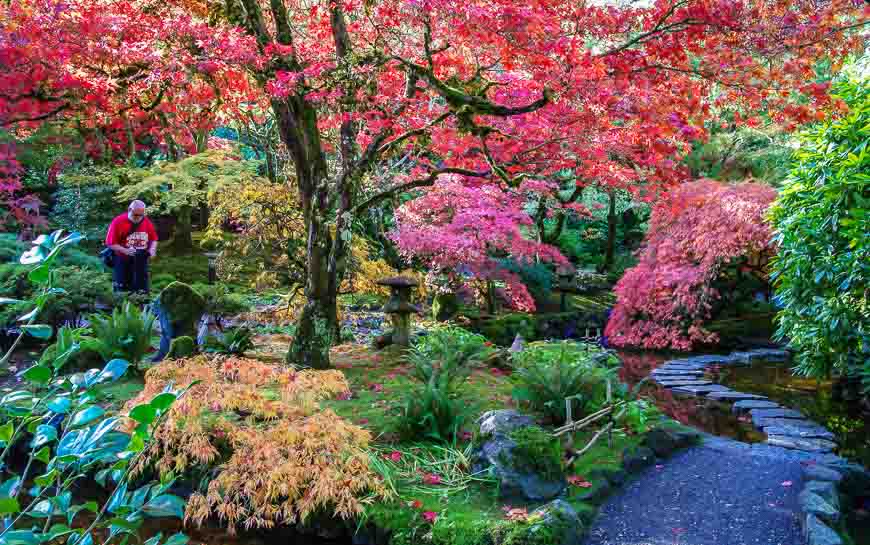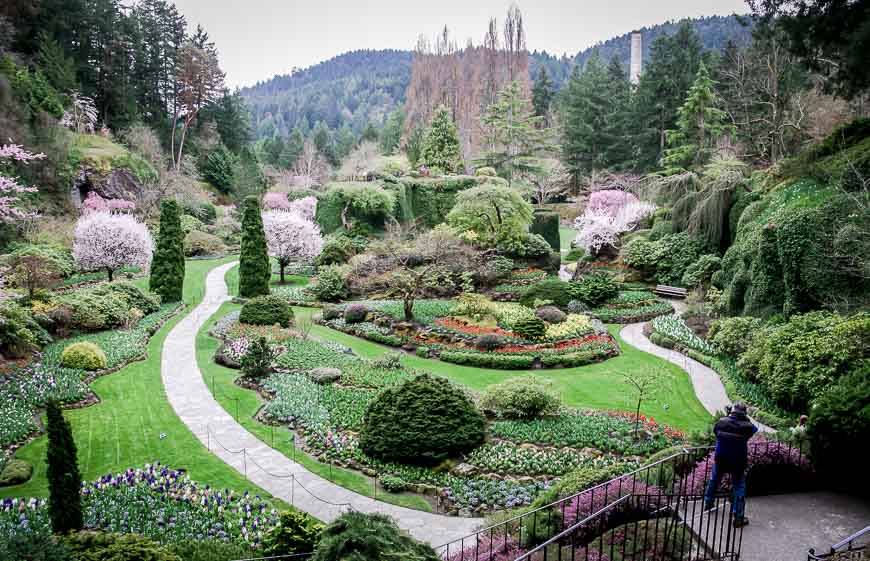 Location map of things to do in Sidney, BC
Where to stay in Sidney, BC
If you're looking to book a stay in Sidney, BC I'd recommend these spots.
Sidney Pier Hotel and Spa Great location, excellent food at the onsite restaurant; have personally stayed here three times and love it.
Corbett Guest Suites offers free bike and kayak rentals along with a very convenient location.
If you're a fan of Thai food, I highly recommend Sabhai Thai Restaurant on Beacon Avenue. Their food is reason enough to visit Sidney!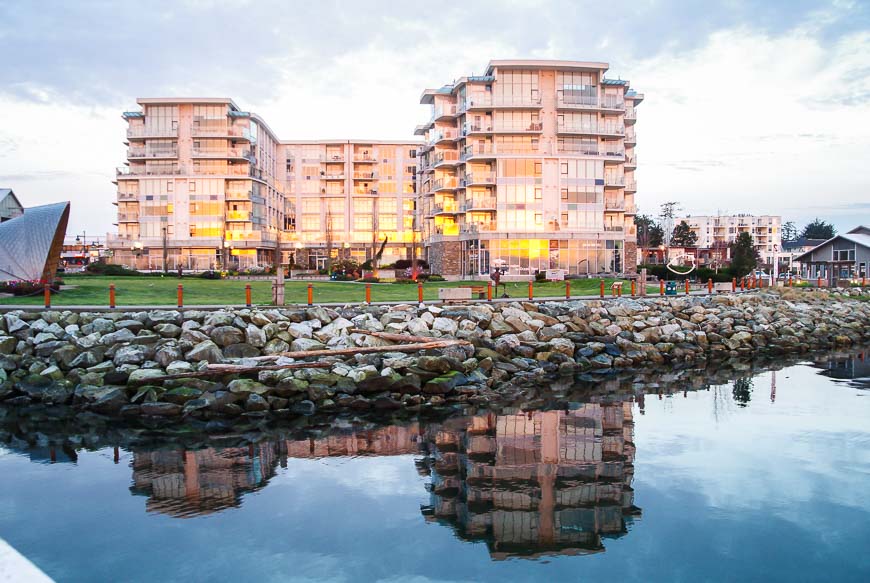 Click on the photo to bookmark to your Pinterest boards.