Southern Vancouver Island's Cowichan Valley is an undiscovered gem. It offers lots of quiet back road and trail biking combined with taste worthy stops at any one of fourteen wineries. Rolling, pastoral landscapes with mountainous backdrops to the west are what you will encounter every day on your bike. Evenings can be spent in wonderful B&B's, 5-star hotels, unique accommodations, along with budget options with some camping possibilities too. You'll encounter small towns and villages like Shawnigan Lake, Lake Cowichan, Duncan and Cowichan Bay, heaven for people who love delicious homemade cheeses, baked goods, ice cream and more.
Plan on a minimum of three days to explore the area but allow more time if you want to add on time in nearby Victoria. It's also easy to add in a quick trip to Salt Spring Island without having to backtrack. Summertime is the best time to visit. The weather is reliably sunny and warm (though there are always exceptions), all the wineries are open, and the area is particularly pretty. The shoulder season of May/June and September/October is also a worthwhile time for a trip though in early May and late October some of the wineries have more restricted hours.
This post includes some affiliate links. If you make a qualifying purchase through one of these links, I will receive a small percentage of the sale at no extra cost to you. Thank you for your support.
Outside of biking, eating and wine tasting you could look forward to a diverse range of activities including whale watching, Cowichan River kayaking, or a half day to full day interactive raptor experience.
Cowichan Valley biking highlights
Lots of artisanal food stops
Great fun wine tasting
Pretty back road and trail cycling
Good mixture of city and country stays
Interesting accommodation choices including glamping at a cidery, farm stays, B&B's
A long car-free stretch of the Great Trail to ride
Diverse activities for the non-biking hours like whale watching
6 day biking itinerary from Victoria
Below is a quick overview of the biking itinerary to the Cowichan area followed in later sections with the full details of the trip.
Day 1 – Arrive in Victoria and spend the rest of the day at leisure. There is a lot to see and downtown Victoria is ideal for wandering.
Day 2 – If you've never been to Victoria enjoy a day in the city. Take advantage of whale watching, sightseeing, shopping etc. I also highly recommend hiking tours like this one to enjoy a few of the Victoria area's best hikes. Pick up your bike or have it delivered at the end of the day.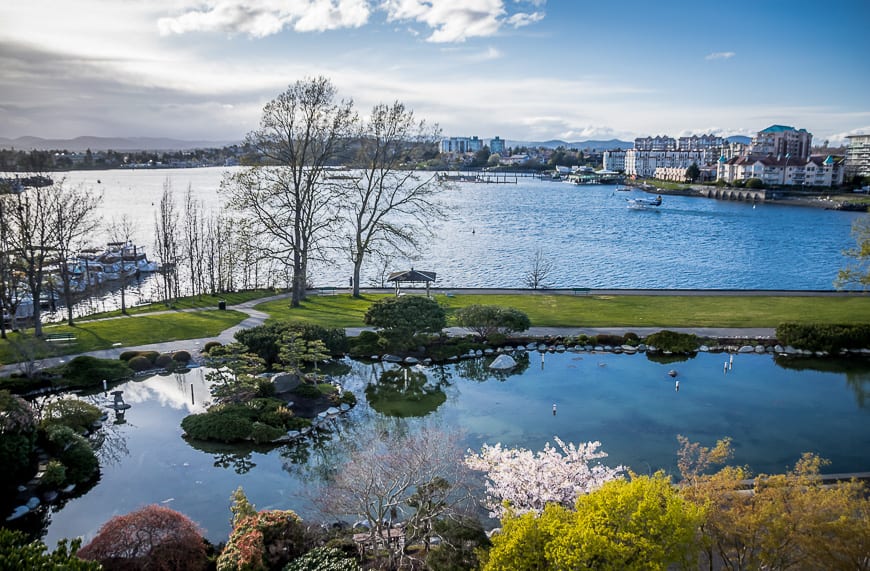 Day 3 – Cycle the Lochside Trail part way up the Saanich Peninsula. Visit wineries and the Butchart Gardens before arriving in Brentwood Bay, your home for the night. Choose the 5-star Brentwood Bay Resort & Spa or a local B&B. Total km – 21 + additional mileage possible with side trips.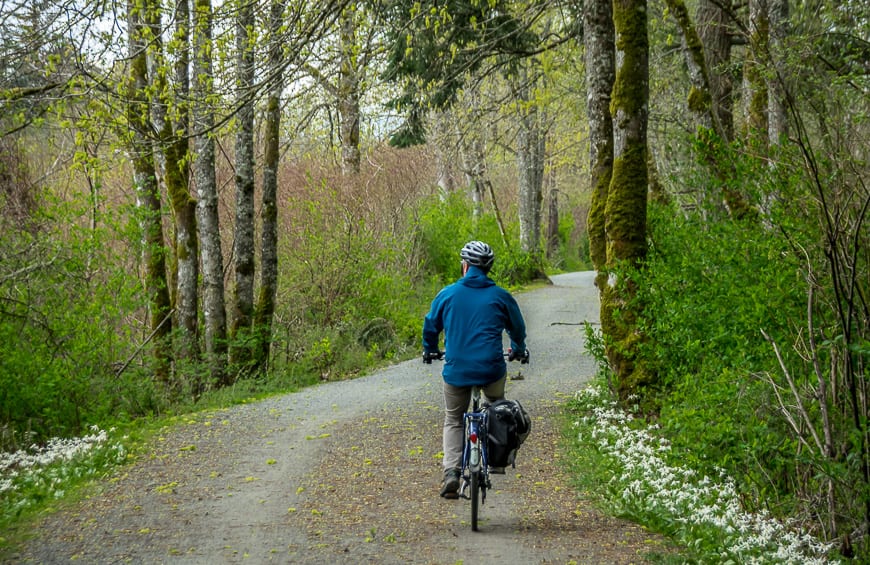 Day 4 – Total km – 27 to Cowichan Bay. Take the Brentwood Bay to Mill Bay ferry and cycle to Merridale Cider where you can partake of a self-guided tour and tasting. You could also spend the night here instead of Brentwood Bay in their glamping yurts.
Continue to Damali Lavender & Winery, Cherry Point Estate Wines and then into Cowichan Bay. One place to consider on the water is Oceanfront Suites at Cowichan Bay.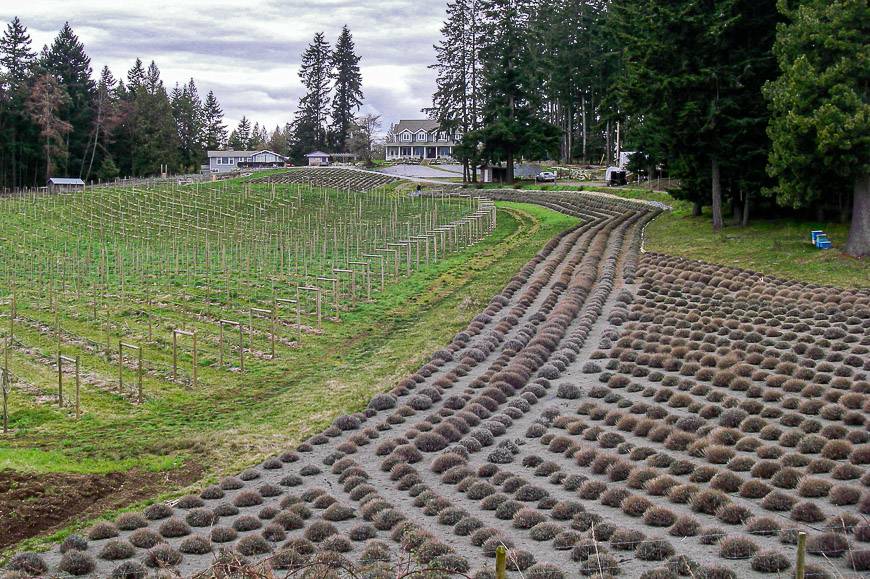 Day 5 – After breakfast consider one of the following options.
Option A would entail cycling 23 km from Cowichan Bay north to Crofton followed by a ferry ride over to Salt Spring Island for a one – two-day bike tour there. Then consider a night in either Vesuvius or Ganges on Salt Spring Island. A good choice would be The Cottages on Salt Spring Island.
Option B involves a full day of cycling on the Cowichan Valley Trail – part of Canada's Great Trail. It stretches from the top of the Malahat, north to Shawnigan Lake and the Kinsol Trestle, then west to the Town of Lake Cowichan and finally north to the Nanaimo Regional District.
To get to the Kinsol Trestle, it's about an hour's bike ride whether you cycle via Cobble Hill or Cowichan Station. If you pick up the trail there, you can go south or north depending on how ambitious you feel.
Day 6 – If you elected to go to Salt Spring Island and have the time, then the possibilities of adding up to a week on the other Gulf Islands exist. Otherwise cycle to Fulford Harbour and take the ferry to Swartz Bay. Look for the Lochside Trail and ride it all the way back to Victoria.
You can also join the Lochside Trail in Sidney if you had elected to spend the night there. Sidney has a great hotel on the water called The Sidney Pier Hotel & Spa.
If you did the the Great Trail on Day 5 then likely the best thing to do is to make your way back to the Mill Bay ferry and onwards to Victoria.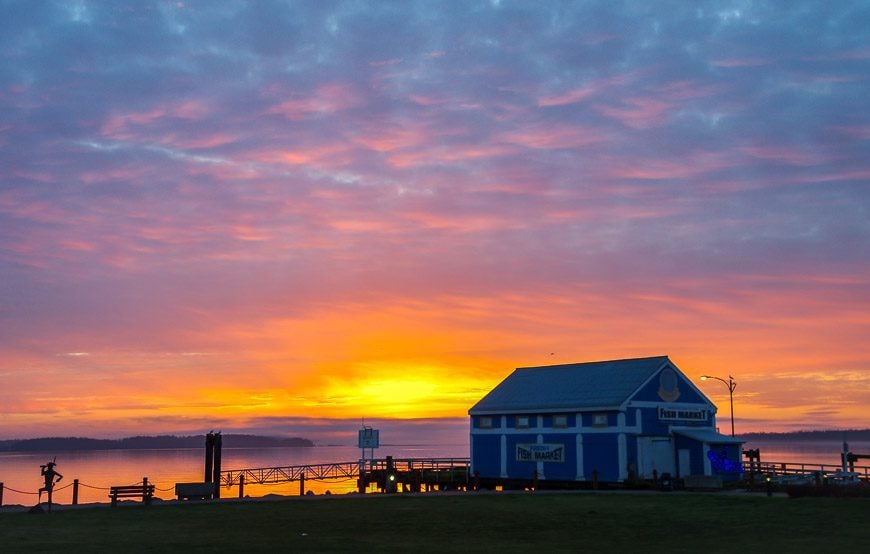 Renting a bike in Victoria
If you haven't brought a bike with you, then of course you need to rent one. I travel with my own detachable rack and waterproof panniers which you might also want to consider doing. There are several bike rental places in Victoria.
You will also need a place to leave your surplus luggage. Sometimes the bike store will be kind enough to keep it but if not, most hotels, B&B's or wherever you stay will provide that service. Inquire when you rent your bike.
Detailed itinerary for the bike ride to Cowichan Bay
Day 1 – Arrive in Victoria by any one of the following methods.
Take BC Ferries to either Swartz Bay or Nanaimo but keep in mind that Nanaimo is a 1.5-hour drive from Victoria. Check schedules and pricing.
Via plane. Victoria International Airport services flights from all over Canada as well as Seattle. It is only 30 minutes to downtown Victoria by bus or taxi. Canadian airlines that fly into Victoria include Air Canada, WestJet Airlines and Pacific Coastal Airlines. Alaska Airlines and United Airlines fly in from the US.
Via sea plane. There are multiple flights everyday from downtown Vancouver, Nanaimo, Richmond (near the Vancouver airport) and Seattle. Visit Kenmore Air or Harbour Air.
Via passenger and car ferries from Washington State.
A car ferry from Anacortes to Sidney
Car ferry from Port Angeles.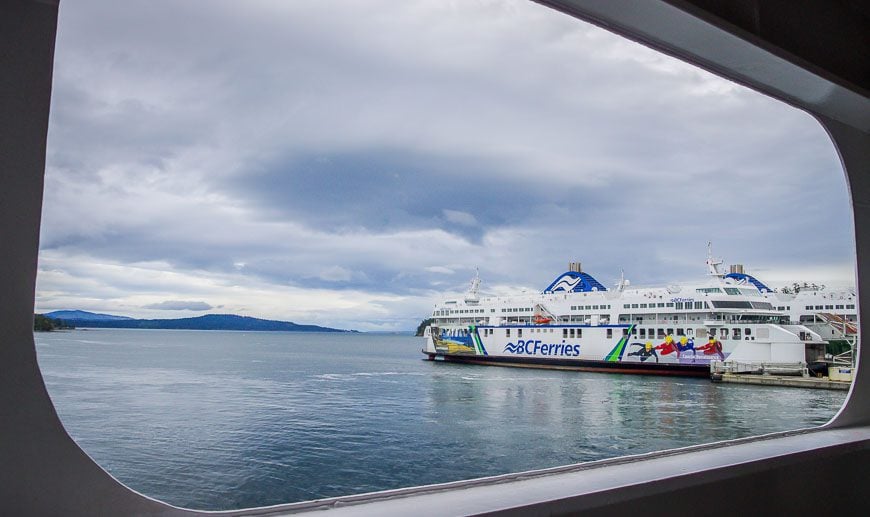 Where to stay in Victoria
There is a wide range of accommodation for every budget. Certainly, a central location is helpful to see the sights and to access the start of the Galloping Goose trail.
The Inn at Laurel Point offers well-appointed rooms. The inn is conveniently located near the seawall and inner harbour.
Abigail's Hotel is a 5-star boutique hotel providing a luxurious room, gourmet breakfast and 5 pm hors d'oeuvres. They are only 3 blocks to Victoria's inner harbour.
Amethyst Inn at Regents Park is a 5-star B&B in a fully restored 1885 mansion. Price includes a full breakfast.
Where to eat in Victoria
Red Fish, Blue Fish, 1006 Wharf Street on the pier. They have a sustainable ocean-wise menu specializing in fish & chips, fish tortillas and sandwiches for takeout.
Blue Crab Bar and Grill, 146 Kingston Street – Overlooks the inner harbour and the food is excellent.
Day 2 – Victoria – sightseeing and relaxation
Greater Victoria is a bustling center of about 409,000 people, many of whom have come to retire because of the climate. The city itself is worth at least a full day so consider doing some of the following:
Combine a trip to view the outdoor collection of totem poles in Thunderbird Park with a visit to the Royal BC Museum.
Enjoy the sights of the Art Gallery of Greater Victoria especially the works of world renown west coast artist Emily Carr.
Take a trip to the world famous 55-acre Butchart Gardens though you can also do this by bike on the way to Brentwood Bay.
Walk through the 1-acre garden created by Prince and Princess Abkhazi, a superb example of West Coast garden design.
Enjoy a Harbour Ferry Cruise – though it's still closed because of COVID.
Plan to indulge in a typical British afternoon high tea at the Fairmont Empress Hotel complete with scones, preserves, jersey cream, teas, sweets and finger sandwiches.
Go on a whale watching tour where the probability of sighting whales, especially Orcas, is high.
Use the dedicated walkway along the inner harbour of Victoria. Take in the views of the floating docks and boats plus interesting old buildings including the BC Parliament Buildings. Follow your walk up with some window shopping, people watching from a café, gallery hopping or try a local brew at one of the brewpubs including the Canoe, Swan or Hugo Brewpubs.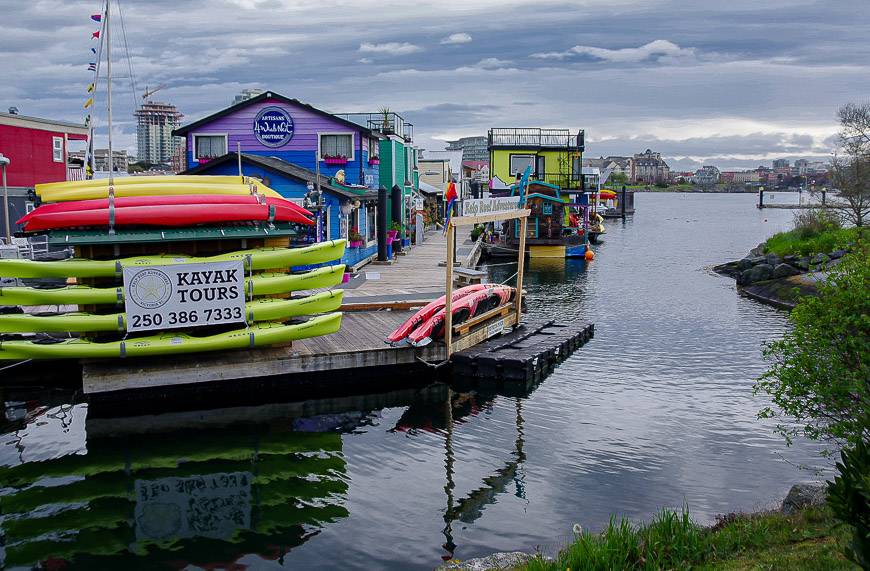 Day 3 – Cycle from Victoria to Brentwood Bay
Highlights: Winery, Butchart Gardens, quiet cycling on the Lochside Trail, Sidney Spit
Total Mileage: Victoria – Brentwood Bay 21km
Optional: Lochside Trail (from the Sayward intersection) to Sidney and back: 27km
Route: You can pick up the beginning of the Galloping Goose trail right in downtown Victoria. Download their brochure with a map on it.
It's a short day if you only ride to Brentwood Bay, but there are lots of other things to do. On the way there, I recommend stops at the Butchart Gardens – where you could enjoy a long lunch, and at Church and State Wines. You can also sea kayak out of Brentwood Bay and enjoy spa services at the Brentwood Bay Resort & Spa.
Or continue onto Sidney and explore the waterfront of that town. Browse their bookstores and even consider a short boat ride or kayak trip to Sidney Spit Marine Park, a great bird watching spot. You can also access Sidney Spit via the Sidney Spit Ferry. It operates on a seasonal basis.
Sidney Spit has a famous sandbar which at low tide allows for miles of beach walking. It is also possible to hike the trail around the saltwater lagoon. The park is also a notable bird watching destination especially in July and August when rhinoceros auklets and Heermann's gulls visit by the hundreds.
Another worthwhile side trip is a visit to Sea Cider Farm and Ciderhouse. The fruit from their more than 1,000 organic apple trees is used for various cider products. You can visit them on a year-round basis for tours and tastings.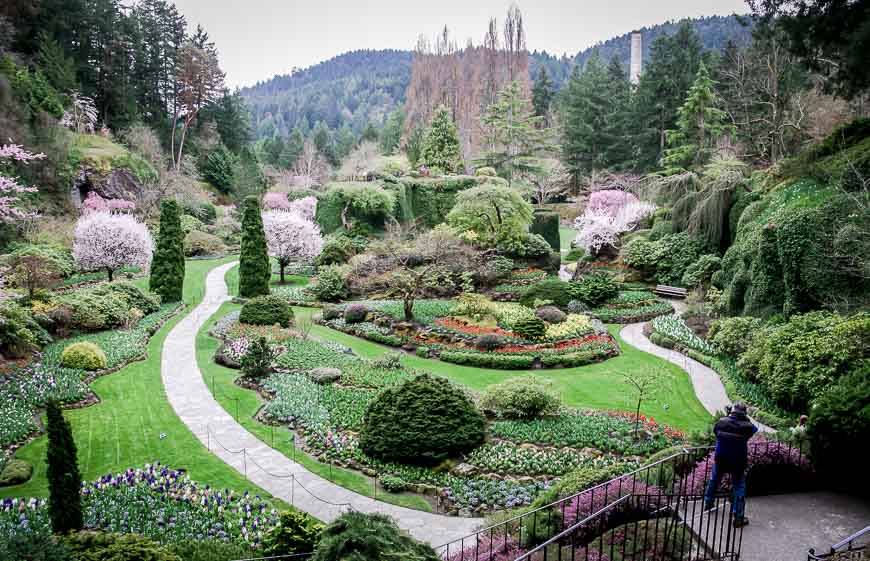 Brentwood Bay Accommodation
Brentwood Bay Resort & Spa is a five-star oceanfront resort situated beside the Brentwood Bay – Mill Bay ferry and a short bike ride away from the Butchart Gardens. Prices vary seasonally.
A less expensive option is Guest Suites on Benvenuto.
Day 4: Ferry from Brentwood Bay to Mill Bay. Cycle to Cowichan Bay via Merridale Cider, Damali Lavender Farm, Cherry Point Winery
Highlights: Ferry ride, Merridale Cider tour, Damali Lavender Farm, Cherry Point Estates wine tasting, Cowichan Bay food
Total Mileage: Brentwood Bay to Cowichan Bay via Merridale Cidery & Distillery – 27 km
Route: Decide what time you want to take the ferry and plan on being there about 15 minutes before departure. Check out the ferry schedule. It is only a 25-minute crossing to Mill Bay.
It's about 8.8 km to Merridale from the ferry via Mill Bay Road, Deloume Road, a short section on the Trans-Canada, the Shawnigan – Mill Bay Road and the Cameron-Taggart Road.
Merridale Cidery & Distillery is a beautifully appointed property with an apple orchard, working cider mill, tasting room and gift shop. You can try their self-guided tour and follow it up with a tasting of the many different styles of cider. Lunch and dinner are also available on certain days. Visit their website to confirm their hours.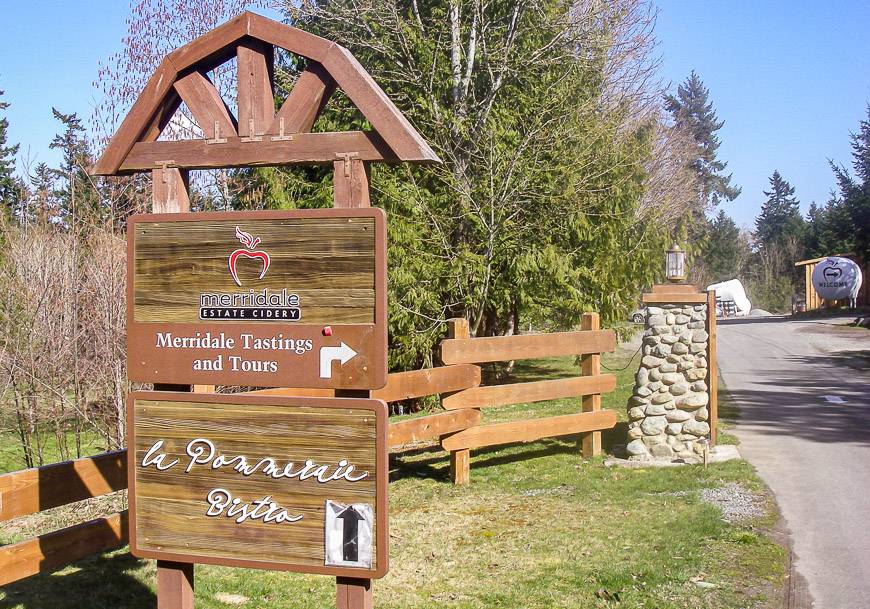 Head for the Damali Lavender & Winery next. It's only 6 km away. There you can visit the gardens, a labyrinth, or the vineyard. Enjoy a glass of wine in the picnic area.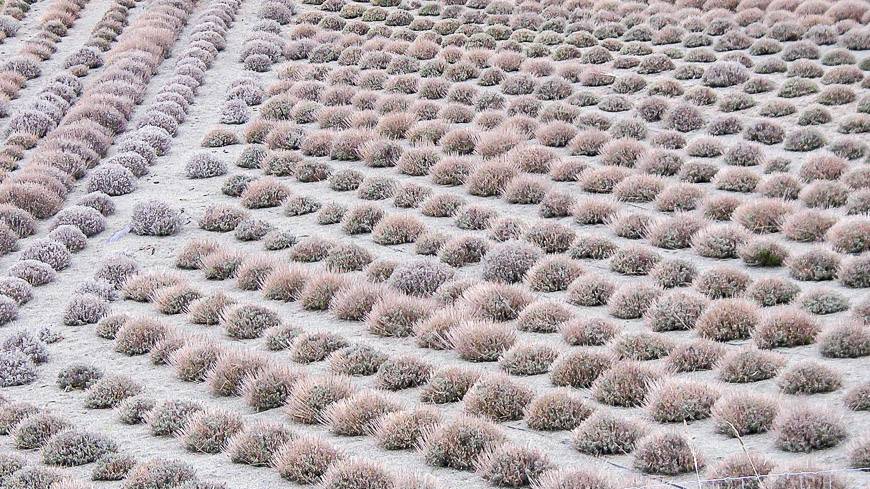 The next stop is Cherry Point Estate Wines – a further 3.6 km away. In the summer enjoy La Terrazza – their bistro offering west coast inspired meals.
From Cherry Point Estate Wines, it's a beautiful 7 km cycle along Cherry Point Road and Cowichan Bay Road to reach the town of Cowichan Bay itself. The ride into town is steep and fun! Once there, poke about the stores, enjoy a baked good from True Grain Bread and an ice cream from The Udder Guys.
Where to stay in the Cowichan Valley
There is no shortage of accommodation though if you are travelling self supported you will need to give some thought to where you may find an evening meal. Restaurants can be found in Mill Bay, Shawnigan Lake, Cowichan Bay, Cobble Hill, and Duncan. Check the Tourism Cowichan website for loads of great ideas on where to stay – including B&B's, hotels, unique stays, and campsites.
Day 5 (Option A) – Cycle from Cowichan Bay to Crofton and over to Salt Spring Island
Highlights: Pretty back road cycling, wine tasting, raptor center, ferry ride, Salt Spring Island
Total Distance: Cowichan Bay to Ganges via Crofton – 31 km
Route: On the way to Crofton, 22 km by bike, there are a couple of worthwhile stops. If you're into birds, check out The Raptors on Herd Road. You are also close to the Alderlea Vineyards.
It is only a 20-minute ferry ride across to Vesuvius on Salt Spring Island but you will want to check the ferry schedule ahead of time. The ferries leave about every hour but on weekdays they have the odd dangerous cargo sailing which interrupts the schedule.
The small hamlet of Vesuvius on Salt Spring Island is mostly a residential area though clustered around the ferry terminal is the Vesuvius Café, a pub, and a grocery store. There are B&B's in the area if you don't want to ride the 9 km to Ganges.
The Salt Spring Island roads are often winding and narrow. In summer, be especially careful as you approach Ganges.
Where to stay on Salt Spring Island
There is one luxurious inn on the island as well as many B& B's running the full gamut on the quality scale. Staying close to Ganges on an unsupported bike tour will make mealtimes much easier. There are some lovely B&B's outside of the Ganges area but count on either biking to your meal or using a taxi which outside of the immediate Ganges area is an expensive alternative.
Hastings House Country House Hotel comes well recommended for its accommodation, food and service. It is a Relais & Chateaux property and even makes it into the book 1000 Best Places to See Before you Die. You'll just need the money to do it.
The Harbour House Hotel is a clean, comfortable and affordable hotel which also has a restaurant onsite.
The Gallery B&B gets fabulous reviews. It's got a wood-fired bakery and a sculpture park on the property.
Salt Spring Island Restaurants
There are many eating choices ranging from pub type food to Chinese, Mexican, Italian, fine dining, casual dining and everything in between. Here are a few to choose from with the bulk of the restaurants found in the Ganges area. I always hit up Barb's Bakery & Bistro when I visit for their delicious baked goods.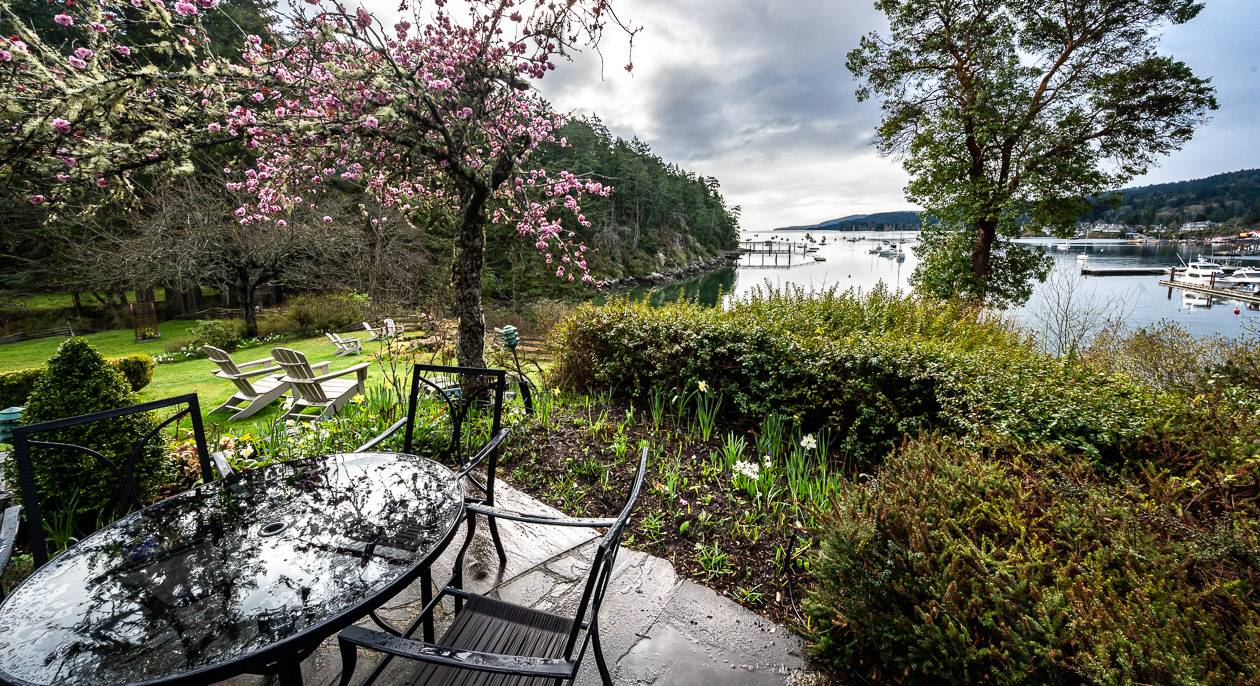 Day 5 – Option B – Cowichan Section of the Great Trail
Highlights: Lake Cowichan
Total mileage: Variable
If you're in the Cowichan Bay area, it would be worth your while to take advantage of the car-free section of the Great Trail. It uses old, abandoned rail lines and restored trestle bridges. Check out the map here.
You can make a full day of it, cycling from your accommodation in the Cowichan Bay area to south of Shawnigan Lake and north to Lake Cowichan. I particularly like the section north of the Kinsol Trestle. When you reach Lake Cowichan, there are plenty of places to grab a cold drink and a snack before returning to your accommodation for the night.
Day 6 (Option 1) – Cycle from Ganges to Fulford Harbour, ferry to Swartz Bay and cycle the Lochside Trail back to Victoria
Highlights: Wineries on Salt Spring Island, ferry ride and the full Lochside Trail
Distance: Ganges to Victoria via the Fulford Harbour ferry – 46 km
Route: Biking the 13 km from Ganges to the Fulford Harbour ferry can be tough as the shoulder isn't very wide. But it's doable and you pass two Salt Spring Island wineries on route – Garry Oaks Winery and Salt Spring Vineyards. Once at the terminal there are several cafes and shops in case you must wait for a ferry. Check the ferry schedule beforehand.
It is a 35-minute sailing from Fulford Harbour to Swartz Bay. Once you reach the ferry terminal simply cycle off the ferry and head up the road leading to the highway for about 150 m. Look for the Lochside Trail signs which will have you turning right and heading towards the ocean on a bridge over the highway. Signs are visible. Simply stay on the trail all the way into Victoria for a total distance of 33 km. That includes 4 km on the Galloping Goose Trail to get you right downtown.
Mattick's Farm, right on the Lochside trail, about halfway to Victoria is also a good place for eating and resting. There are numerous shops and a very good gallery too.
The town of Sidney is just 5 km from the Swartz Bay ferry. If you didn't have time to visit it and Sidney Spit before visiting the Cowichan Valley, then consider taking a half day to enjoy the beach and the water. The town itself is lovely for wandering and exploring bookstores.
There is also the option to night over in Sidney. There are lots of low budget chain hotels and one upscale one.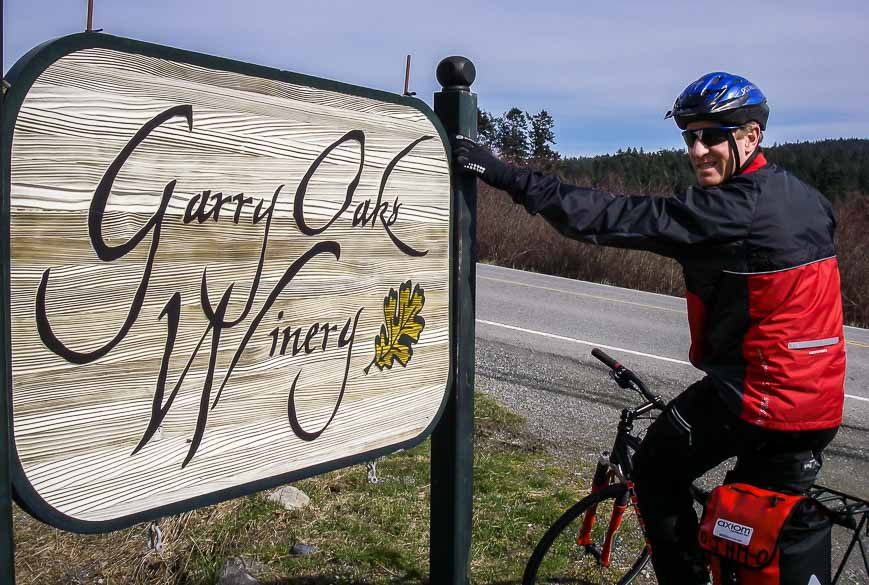 Day 6 – Option 2: Cycle from the Cowichan Bay to Mill Bay, ferry to Brentwood Bay and return to Victoria
Highlights: Time for meandering back to Mill Bay, lunch at a winery, Lochside Trail, whale watching out of Cowichan Bay
Wineries in the area: There are at least 14 wineries making several varieties of wines, depending on the soil type and micro-climate of each vineyard. Hours vary from winery to winery so check ahead, especially in the shoulder season. There are good winery maps that you can pick up at any tourist information center, on the ferry, at B&B's and in hotels.
I highly recommend visiting Venturi-Schulze Vineyards so you can buy a bottle of their made from their own juice delicious balsamic vinegar.
Map of the Victoria to Cowichan Valley area
Packing list for the Victoria to Cowichan Valley bike ride
Here's a detailed packing list for the multi-day bike ride from Victoria to the Cowichan Valley.
Click on the photo to bookmark to your Pinterest boards.