I had the chance to spend a few days in Leipzig, Germany. I wouldn't have been able to pinpoint the city on a map of Europe until I started looking at plane schedules. The bottom line – I knew next to nothing about the city before I arrived by train from the Frankfurt airport.
Here are 6 things you probably didn't know about Leipzig.
The train station in Leipzig is magnificent – and big
The Leipzig train station is the largest in Europe – or the largest "head" train station. It's a magnificent structure inside – and Raildude calls it the most beautiful station in all of Germany. But be warned. You need one Euro to use the washrooms.
Europe's largest train station is in Leipzig
There's a lot of water around Leipzig
Leipzig is surrounded by water. Located at the confluence of three rivers – the Parthe, Pleisse and the White Elster, it's also home to many small rivers and canals that are connected. It's possible to get around parts of Leipzig by boat.
In addition former open pit mines have been flooded to create a number of seas including the most famous one – the Cospudener See. Interestingly Leipzig has more bridges than Venice – 457 versus 400 in Venice.
The end of the Berlin Wall started here
The peaceful revolution – that eventually brought down the Berlin Wall, started in Leipzig on September 4, 1989 at the St. Nicholas Church. In 2014, they celebrated the 30th anniversary of the revolution.
Leipzig is Europe's hipster capital
Leipzig has been called Europe's new hipster capital – and with that statement the city got a new nickname – Hypezig. The fact that the city is still affordable – compared to Munich where one reporter states that you'd have to sell a kidney to pay rent is part of the appeal.
Culturally, though the city has a lot going for it – with lots of art, amazing music and the conversion of old buildings into art spaces. The food scene too is moving along and I can personally recommend the part food, part walking tour with Eat theWorld.com.
The most livable city in Germany
One third of Leipzig is covered by green parks and forests. I noticed this within minutes of leaving the train station when I heard birdsong in an oasis of green.
One look at a map of Leipzig and you'll see what a role the parks play in the city. That's probably part of the reason that the city has been ranked the most livable city in Germany.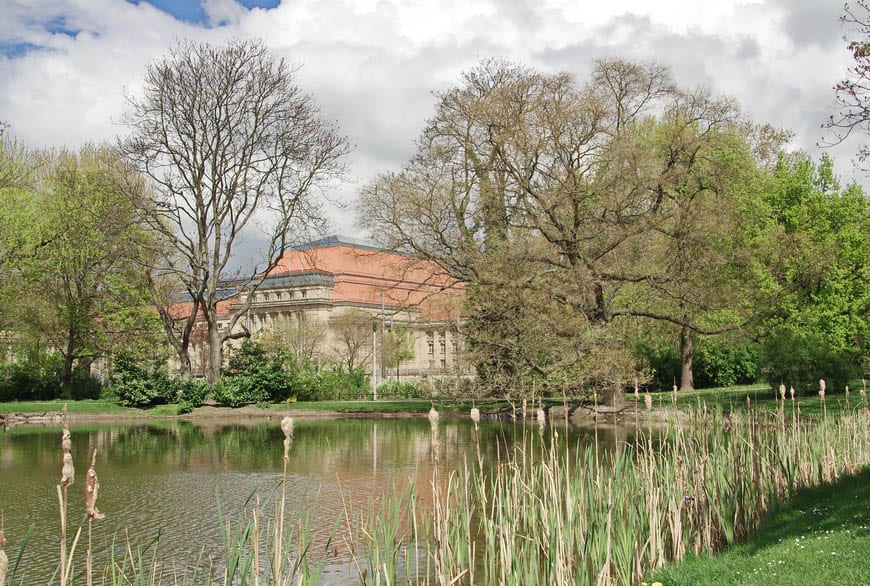 I also learned that famed German composer Richard Wagner was born in Leipzig.
The city is home to a Porsche factory and you can take a test drive
Leipzig is one of the few cities in Germany where Porsche are built. Not only can you take a factory tour, but you can go for a test drive. Imagine being thrown back in your seat as you rocket from 0 to 100 kilometres per hour in under four seconds.
On the course where there are plenty of sharp turns, you can hit speeds of 200 kilometres per hour. For more information on this unique experience click here.
If you're looking for another great German city experience check out the Hamburg Schanzenviertel neighbourhood – just over a four hour drive away.
More reading about things to do in Europe
Click on the photo below to save to your Pinterest board.