I could live in Canmore, a mountain town located an hour west of Calgary, and only minutes from Banff National Park. It's truly an outdoor adventurer's paradise. What I particularly love about the town is the fact you can walk out your door from just about anywhere in town and within minutes be biking or hiking on some amazing trails.
Biking in Canmore is popular, whether it be mountain biking or road biking. Canmore is an exceptional base for bike riding three seasons of the year. This post details some of the nearby bike roads on roads with a short nod to some mountain biking trails.
Updated April 2021. This post includes some affiliate links. If you make a purchase via one of these links, I may receive a small commission at no extra cost to you.
Biking in Canmore on the Bow River Valley Trails
If you're looking for an easy, scenic and family friendly bike ride you don't even need to leave Canmore. Over twenty kilometres of well-marked trails beckon.
Made up of a mix of pavement and gravel, they wiggle through the woods, take you over bridges and meander along the river. At frequent intervals you'll find a bench where you can sit and ponder the state of the universe. Also look for wildlife. In my case, I saw a number of elk, seemingly just hanging out in the Bow River.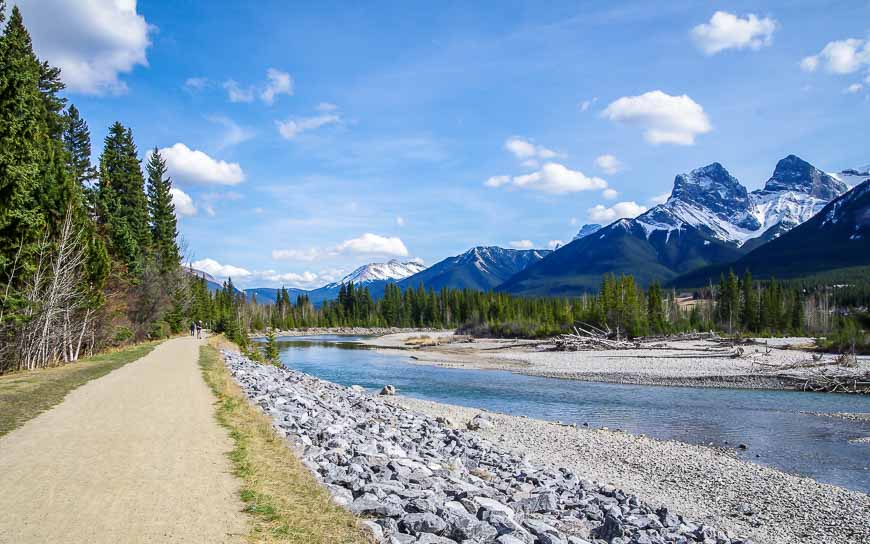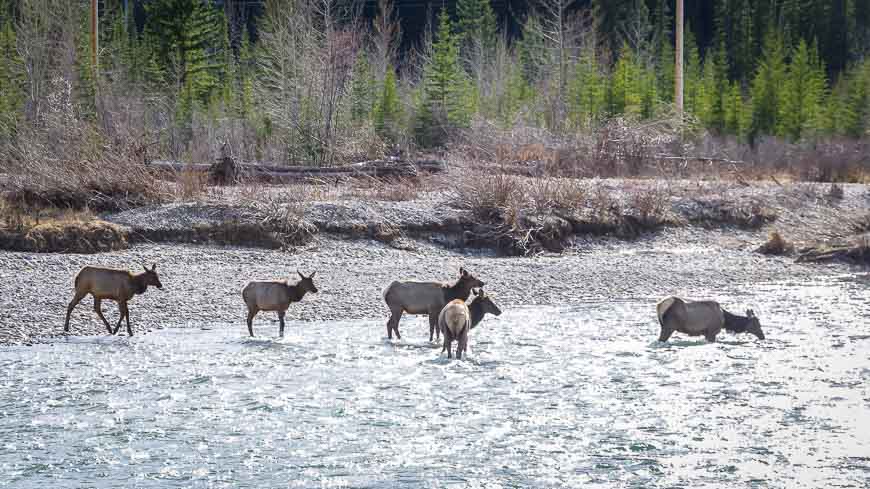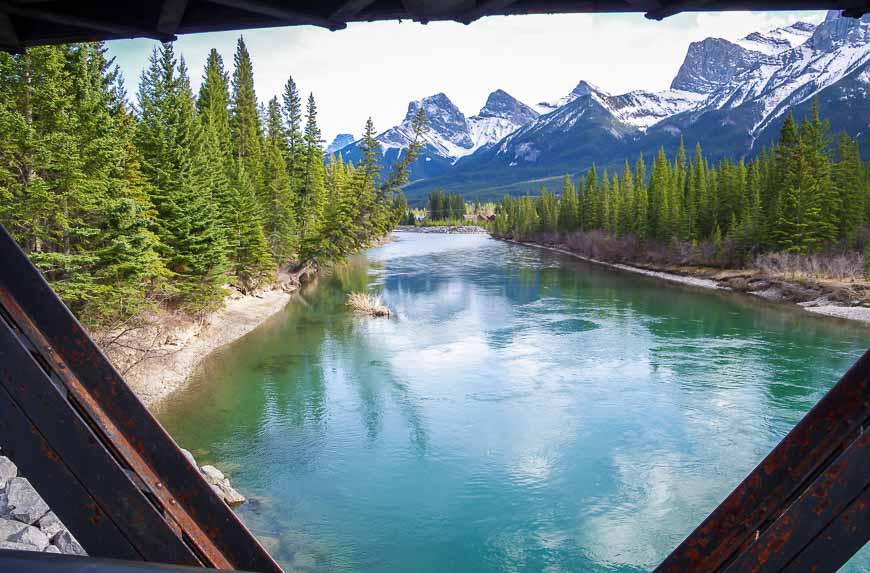 Biking the Figure Eight Loop
Locals in the know call it the Figure Eight Loop. Starting in Canmore, head off on the well-used and very lovely Legacy Trail. Follow it for 26 km to reach Banff.
Take a run up Tunnel Mountain (which I didn't do), and continue on the road to loop past Two Jack Lake and Lake Minnewanka. This section is my favourite. You almost always see bighorn sheep and the area around both lakes is very pretty. (They are both excellent lakes for kayaking.)
Until mid-April, a section of the road is closed to cars, but open to cyclists. Return to the Legacy Trail and cycle back to Canmore.
On the Legacy Trail east of Banff look for a parking lot – and two red chairs. Parks Canada is putting red chairs in various scenic spots in national parks throughout Canada.
A nice touch that's been added to the Legacy Trail is a set of bike tools and an air pump. You'll find them across from the parking lot at Travel Alberta's Tourist Information Centre in Canmore.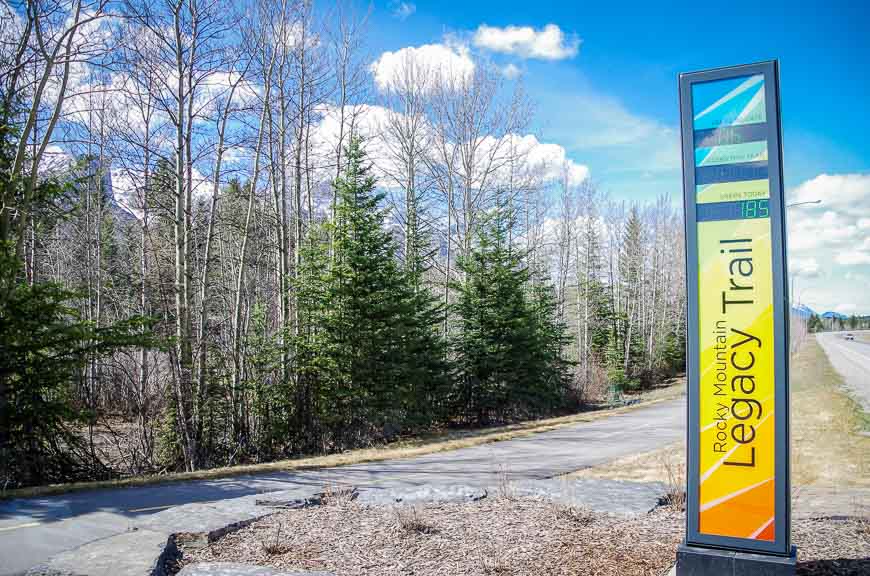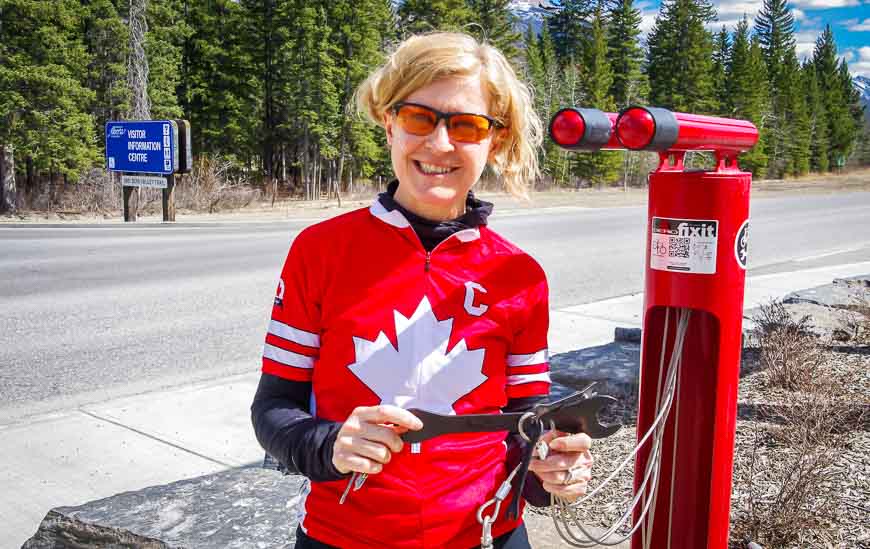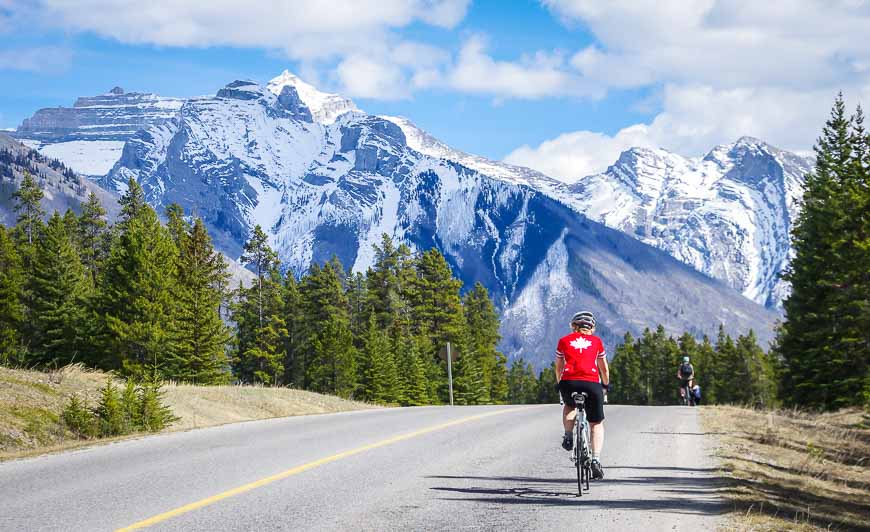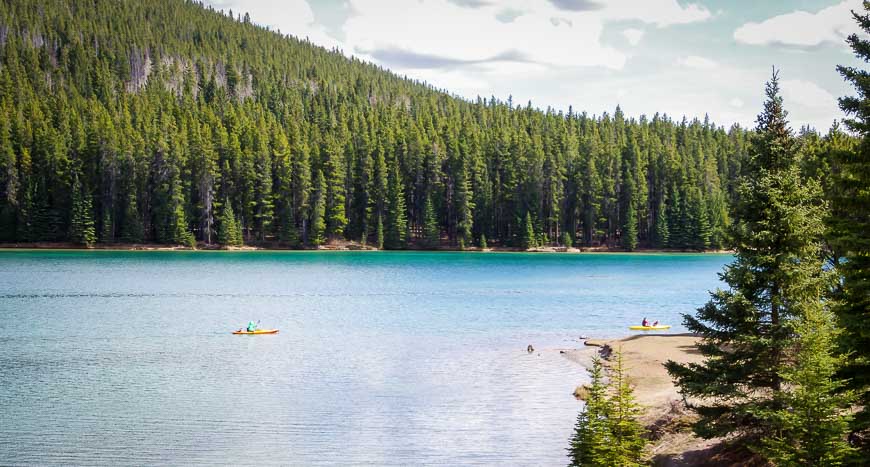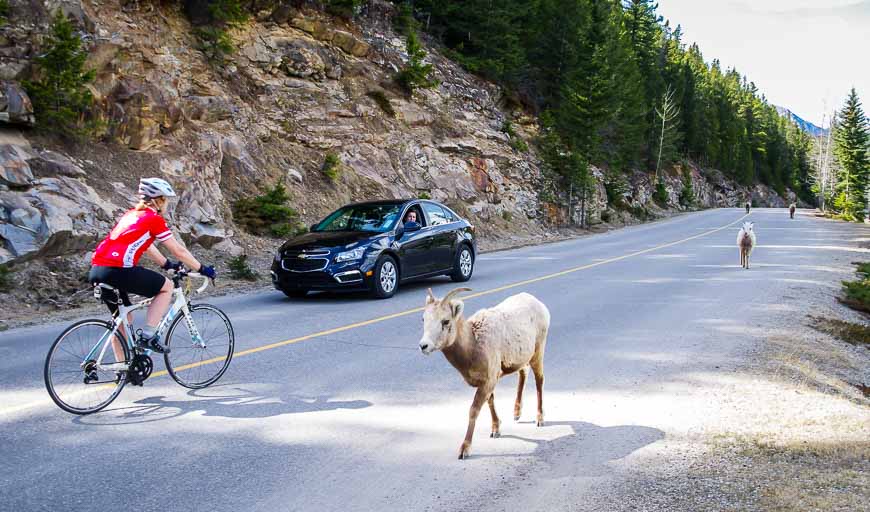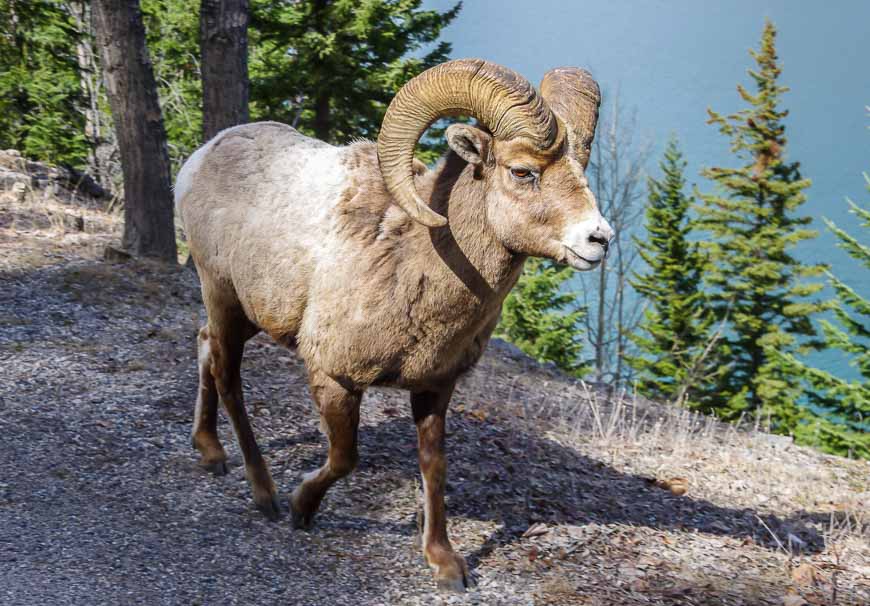 Mountain biking in Canmore
There are loads of trails available to the mountain biker from Canmore all the way through to Banff. Some are easy but many are in the expert category so choose wisely.
The Goat Creek Trail
The Goat Creek trail mountain bike ride is fabulous. It's a popular one way, 18 km bike ride through the forest along the Goat Creek Trail. It starts at the Goat Creek Trail parking lot, 5.5 km up the Spray Lakes Road from the Canmore Nordic Centre, and finishes by the Banff Springs Hotel. Cycle back to Canmore where you've hopefully got another vehicle so you don't have to bike the dusty road back up to the trailhead.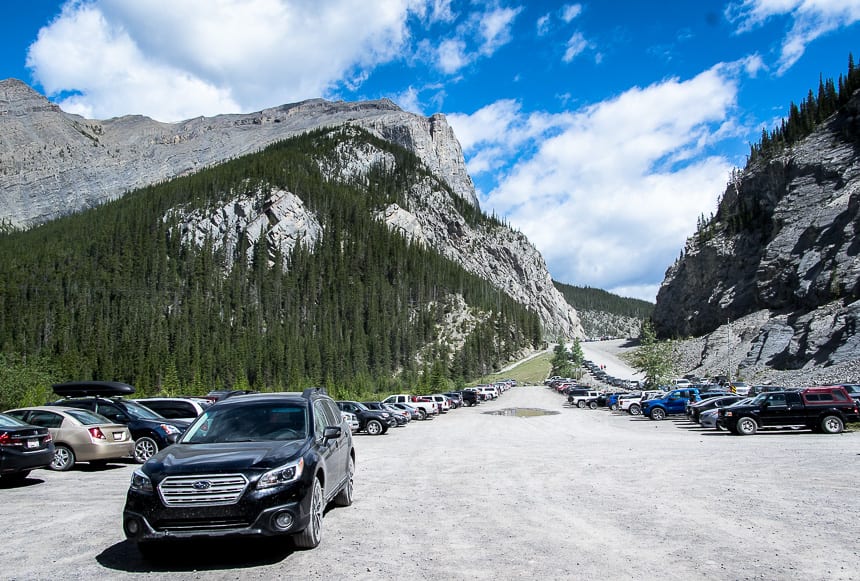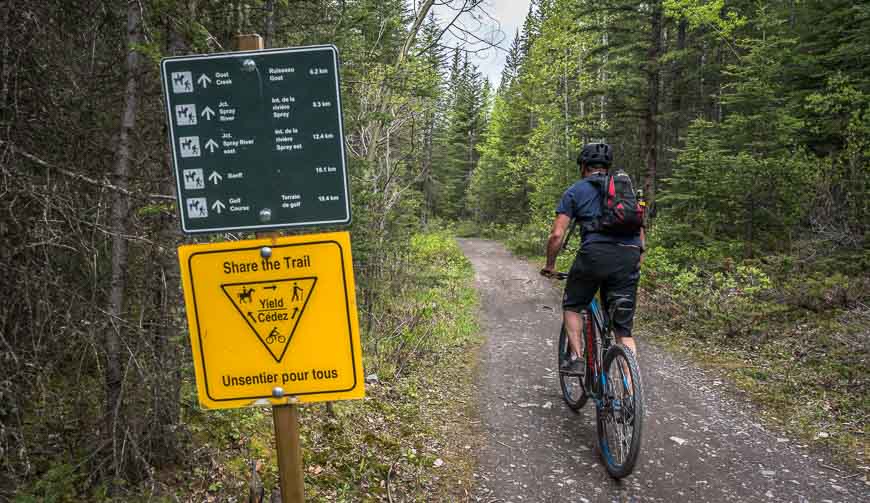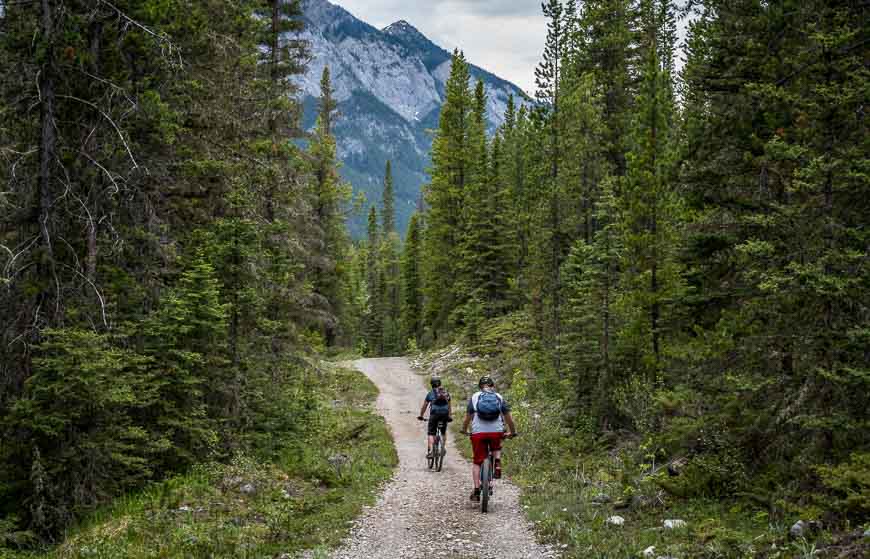 The High Rockies Trail
The High Rockies Trail, the westernmost section of the Trans-Canada Trail in Alberta, also leaves from the Goat Creek Trailhead. Unlike some of the other bike rides, there are numerous access points along its 80 km length, so you can do it in sections. It runs from the Goat Creek trailhead all the way to Elk Pass on the Alberta – British Columbia border.
There aren't any services to speak of on the trail so go prepared. It runs through bear country so be sure to carry bear spray.
Biking in Canmore – The Canmore Nordic Centre
In the summer the Canmore Nordic Centre, a five minute drive from downtown Canmore, offers over 100 kilometres of trails for both mountain bikers and runners. You have your choice of easier double-track mountain biking trails or hard, technical, single-track trails.
You can purchase a summer trails map at the day lodge for $2. Onsite you can rent bikes and even get guided tours.
Where to rent bikes in Canmore
Choose from Rebound Cycle or Gear Up in town.
A few things to take on your bike ride
Don't forget a bike pump in case you get a flat.

This one

fits in your jersey pocket.
A bike lock could come in handy if you decide you want to go for a short hike or get something to eat.
I like to carry a handlebar bag with my raincoat and bike tools rather than having something on my back.
Bike lights are one of those things you should always have – just in case.
Where to stay in Canmore
There are lots of B&B's and hotels across all price points in the Canmore area. I stayed at the Grandview Chalet B&B – a bike friendly B&B run by a couple who love the outdoors. If you're looking for a comfortable bed for the night, great hospitality, a delicious breakfast and advice on what to do when it comes to outdoor activities in the area, you'd do well to choose this place.
Other suggestions include the following:
The Canmore Clubhouse run by the Alpine Club of Canada is an inexpensive option, located 4.5 kilometres out of town. Members pay only $30/night, non-members $40/night.
Another B&B to consider is the Monarch B&B. Enjoy a breakfast cooked by a Japanese chef.
Basecamp Resort offers well-appointed rooms with thoughtful touches including Rocky Mountain soap and local coffee a fully equipped kitchen and an awesome – shared hot tub. The only downside is there is no personal touch. You get a code so you don't have to talk to anyone. Prices are reasonable.
The Malcolm Hotel opened in 2019 near downtown Canmore. It's a four star hotel with an outdoor heated pool.
If you're looking for a hotel with spas, pools and lots of amenities check out Solara Resort and Spa.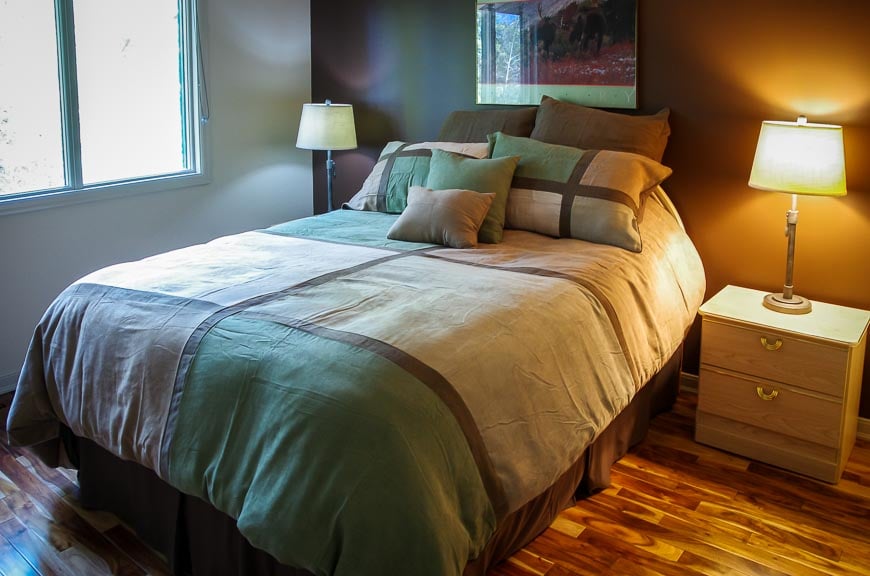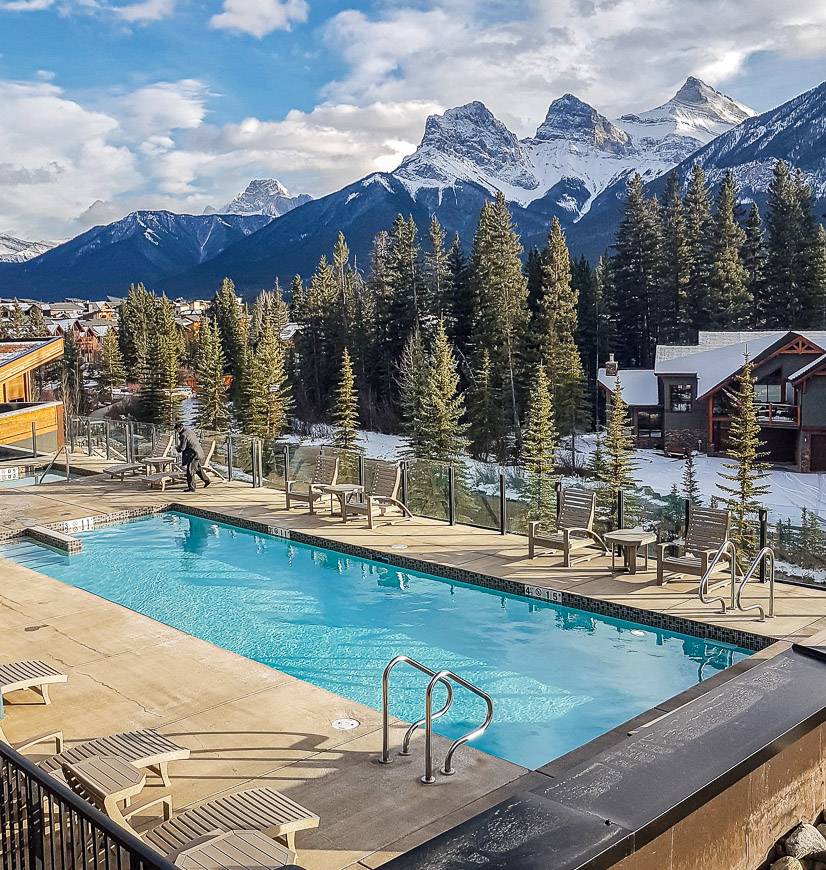 Click on the photo to bookmark to your Pinterest boards.
Thank you to Travel Alberta for help with this trip. All thoughts and opinions are my own – and I do highly recommend you spend some time in the Canmore area.