A week long trip cycling through Jordan is a fun way to see this safe and peace-loving country, often referred to as the While it's surrounded by noisy neighbours including Iraq, Syria, Saudi Arabia, Israel and the West Bank, don't let that deter you from visiting. I'm serious.
Over the 10 days I was cycling Jordan and exploring the country I never felt unsafe for a second. You can expect to be greeted by a warm Welcome to Jordan almost every time you meet someone – except for the folks who can't crack a smile at customs.
Cycling Jordan – what you can expect
Jordan is probably not the first country that comes to mind when you think of a bike trip. In fact most of its nine million plus inhabitants don't ride bikes. And yet it's a wonderful country to explore on two wheels.
The numerous high-calibre sights like Jerash, Petra and the Red Sea are easy to see in a week. Jordan, for comparison's sake, would fit into an area about the size of southern Alberta. So distances are manageable. It's also got some of the best hills I've ever cycled – cue the descent to the Dead Sea.
I spent a week hopscotching the length of the country – cycling from highlight to highlight with Exodus Travels.
Jerash and the Jordan Rift Valley
John and I joined 15 other cyclists, primarily from England on the Jordan bike trip. We met in the capital city of Amman but didn't start cycling until we'd paid a visit to the ancient city of Jerash.
It's a massive site with an incredible number of ruins – right beside the modern city. You need a couple of hours at a minimum to explore this ancient Roman town.
The biking for the day started a short distance outside of Jerash. It gave us a taste of the hills and the shape of the roads. Who knew Jordan had such relief?
While the bike ride was easy, primarily because it was mostly downhill, it did grab your attention from start to finish. You had to keep one eye on the road looking for gravel and potholes and the other on the landscape.
The rift valley is lush compared to southern Jordan and beautiful with a mix of wildflower-covered hills and small villages.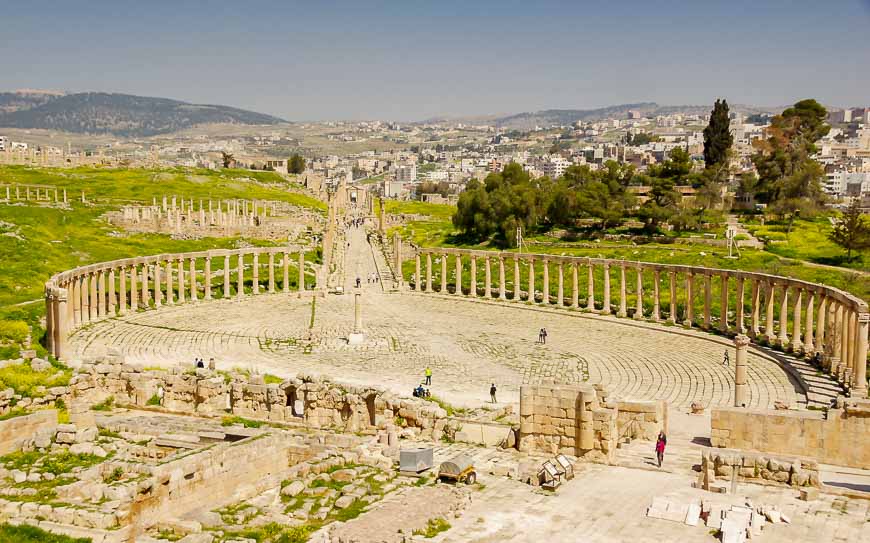 Cycling Mount Nebo to the Dead Sea
The day started with an easy 7 km bike ride to Mt Nebo, reportedly the burial places of Moses. The views from the top are terrific.
Looking out at the twists and turns the road takes from Mt Nebo, I get an inkling of what's coming next. The bike ride to the Dead Sea ends up being one of the most fun descents I've ever done. Have you ever dropped 1140 m or 3740 feet over a fairly short distance? Altogether a magnificent ride!
Check out What it's Really Like to Visit the Dead Sea in Jordan if that's a place that you've been curious about visiting.
For a more detailed look at The King's Highway that includes Mount Nebo read JORDAN – The King's Highway: Mount Nebo, Madaba, Umm Ar-Rasas, Kerak.
Exploring the ancient City of Petra on foot
On the third day of our trip we visited the ancient city of Petra. There's no time for a bike ride if you want to do the site justice.
Read: Why You Should do the Hike to the Petra Monastery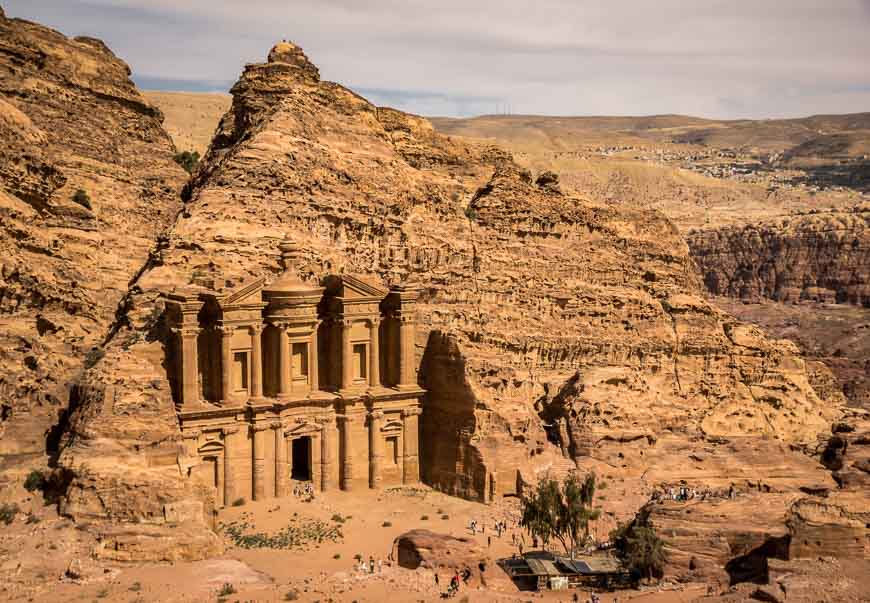 Cycle to Little Petra
While it was a short 20 km bike ride to Little Petra from Petra – it sure was fun and the landscape was stunning. Most of the cycling took us on flat roads past crazy rock formations. From the highway it's a short spur road to arrive at Little Petra.
Little Petra was thought to be a suburb of Petra – but an important one. Three open areas are connected by a 450 m canyon. While there are a couple of sellers around and a few tourists, it is far quieter than Petra. I loved the place. Interestingly it is included in Petra's inscription as a UNESCO World Heritage Site.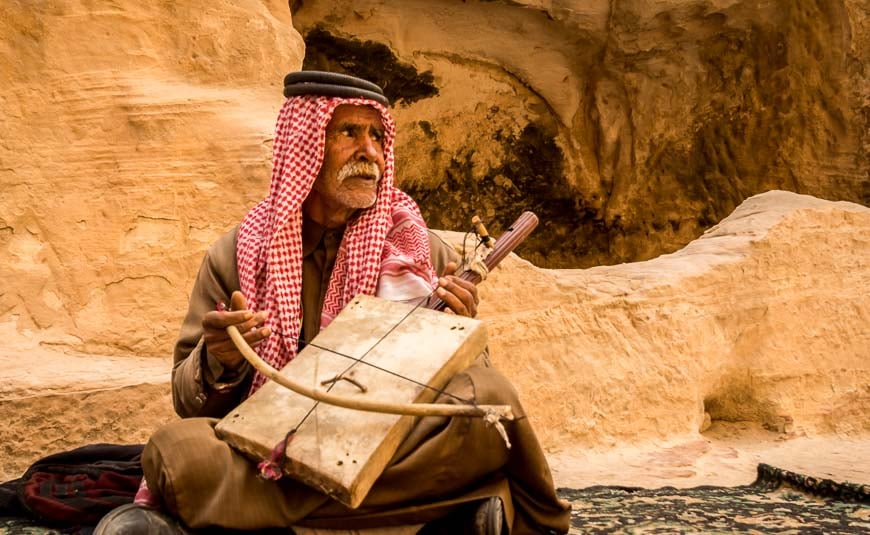 The phenomenal bike ride to Aqaba
The 50 km bike ride towards Aqaba takes us through scenery reminiscent of parts of the dry US southwest. I personally love this arid landscape with its crazy rocks, colours, textures and vistas.
It was a superb day on the bike with lots of hills. You were either going up or down. There were lots of smiling faces and people grinning ear to ear, especially on the descent. What we didn't have time for is scuba diving the Red Sea in Aqaba considered one of the top things to do in Jordan. When you have a week it's hard to fit it all in.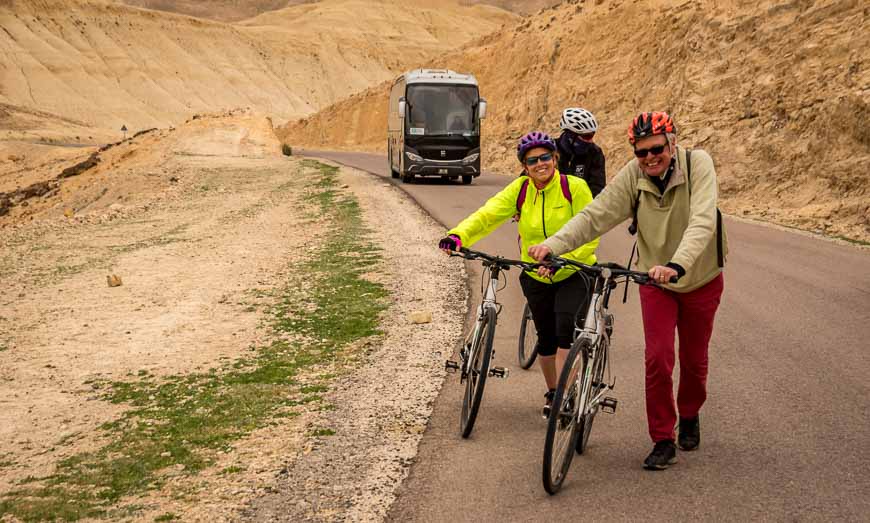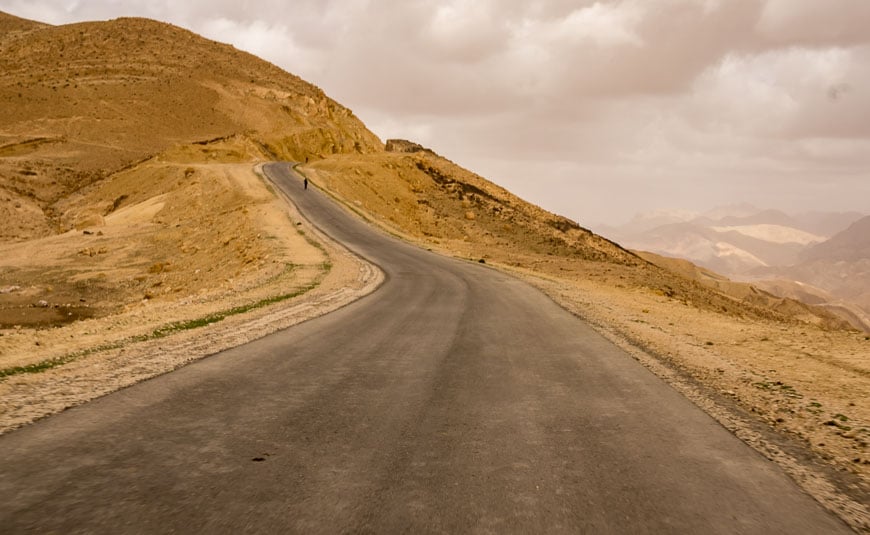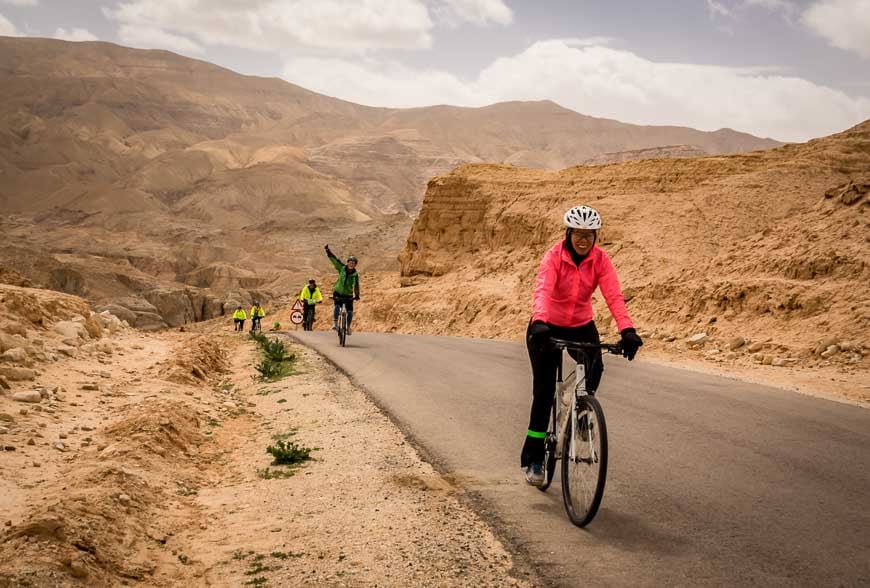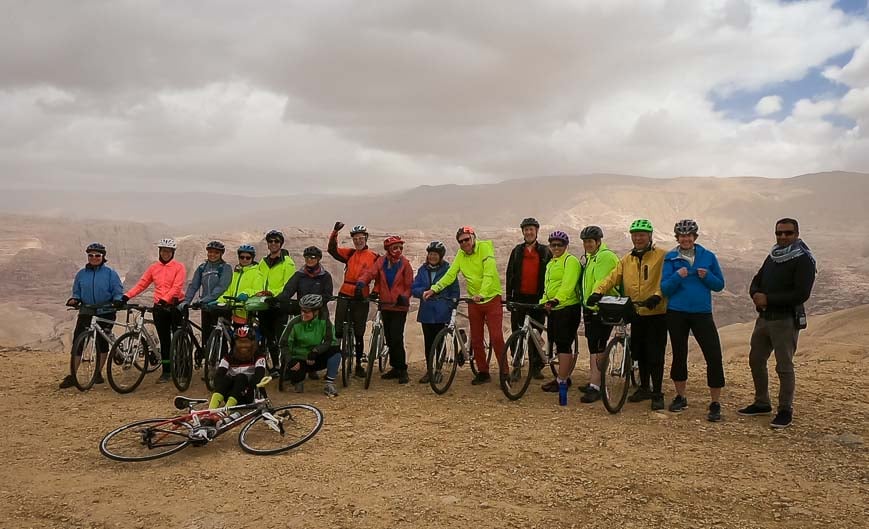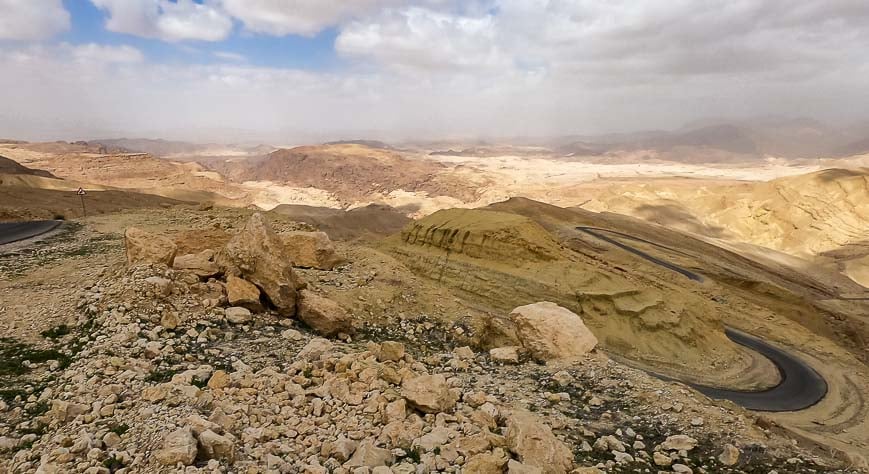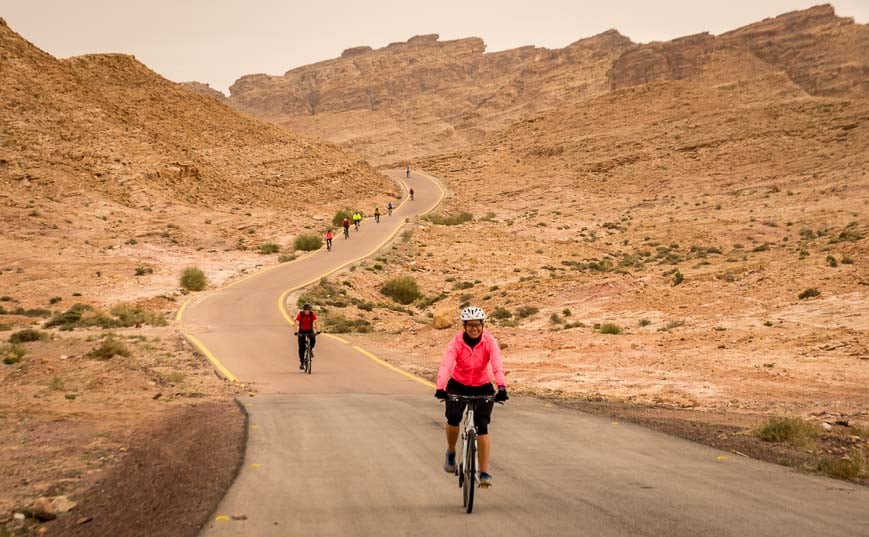 Cycling to Wadi Rum – the last day on the bikes
Running into a camel on the road would have been a cool thing to do on the bike ride to Wadi Rum. Unfortunately camels were in short supply, but the Arabian desert scenery was not.
The bike ride today – after a morning swim in the Red Sea looking across to Egypt and Israel, was an easy, flat 25 m. We stopped a couple of kilometres short of our camp for the night in Wadi Rum. Trying to get anywhere in deep sand is no way to end a bike trip.
Read: An Overnight Stay in a Wadi Rum Camp in Jordan
What you should know about a bike trip with Exodus Travels
The bikes Exodus provides are excellent. There is always a support vehicle, a police car and the bus with you on the bike ride. The police are used to keep cyclists safe as Jordanian drivers don't have a lot of experience with people like us. We were a real novelty! A bike guide – an international Jordanian bike racer in our case, and a bike mechanic are all part of what you get too.
All you need to bring is a helmet, bike gloves and the wherewithal to do some hill climbs.
At the beginning of the trip everyone throws in some money for lunches, snacks and tips for places you visit so there is always food and drinks around. At bike stops we'd have fresh dates, fruit, nuts and usually some sort of baked good, often in packaged form.
The guide that accompanies the bus is Jordanian and knows the lay of the land. He was excellent at suggesting what food to eat and helping with restaurant choices in the places we stayed. In Aqaba he put us onto an ice cream shop that offered the most beautiful cones I've ever seen.
Hotels used by Exodus run from basic to good with the best one by far in Aqaba. If you're looking for luxury this is not the trip for you. But there are some places in Jordan where there isn't a lot of choice.
March is a great time to visit Jordan. It's comfortable for cycling – not hot, though it can very cool in the evening, especially in Wadi Rum.
For more information about this trip and others visit the Exodus Travels website.
Click on the photo to bookmark to your Pinterest boards.
A big thank you to Exodus Travels for hosting my trip.