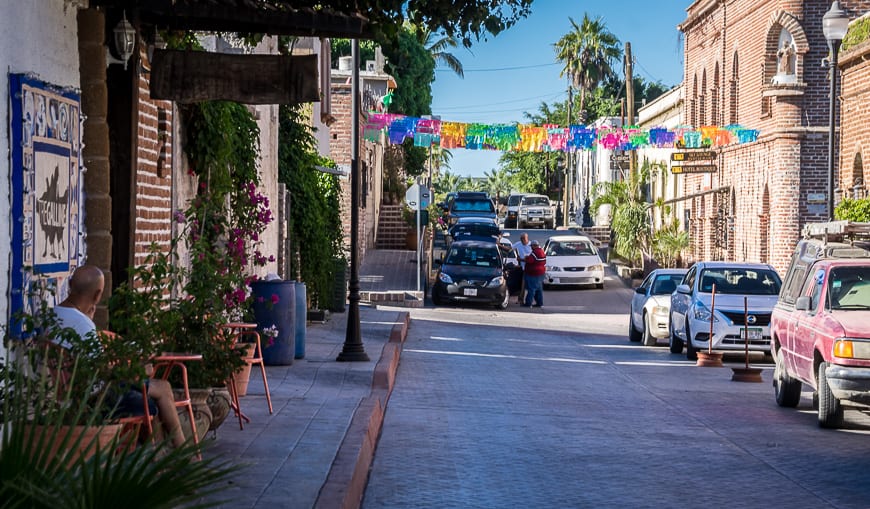 Todos Santos Mexico: A Magical Town to Visit
Todos Santos Mexico, one of the country's magical towns, is located on the Pacific Coast on the Baja Peninsula halfway between La Paz and Cabo San Lucas. Founded in the early 1700's, Todos Santos has long been an agricultural area growing mango, papaya, avocados and Washingtonian palm. These days its also become a haven for surfers, artists and bohemian types.
While Todos Santos Mexico is still a sleepy town, that may not last much longer. It is increasingly popular with people like me who appreciate its authenticity, the colourful, cobblestoned streets, its cute cafes and galleries along with a range of overnight options including boutique hotels. To top it all off it's just a short drive to the white sand beaches on the Pacific Ocean.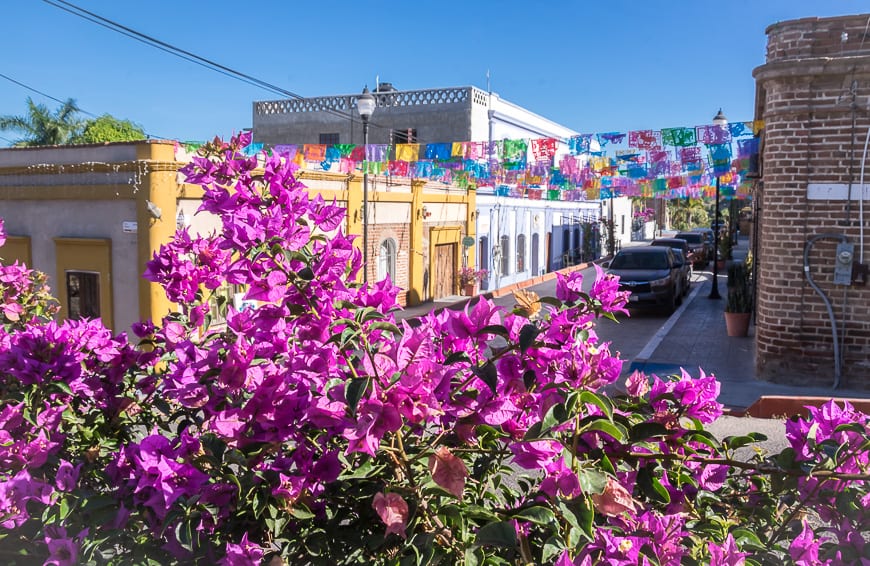 Todos Santos Mexico – a Magical Town
Mexico is home to more than 20 magic towns or "Pueblos Mágicos." Magical towns are designated as such because they possess "historical, cultural and architectural significance and reflects the unique value it offers to the tourism industry."
Todos Santos is the first town to be chosen in the Baja. Wander the colourful streets, explore the mission far from the hustle and bustle of cities like Cabo and you'll soon understand why this lovely town was chosen.
What can you do in Todos Santos
I was able to take advantage of some of the things the area around Todos Santos offered – like surfing – but I could easily see myself returning to hike in the nearby Sierra de La Laguna mountain range, with its almost 12,000 hectares designated a bisophere.
There are even multi-day trails to hike – almost within spitting distance of Todos Santos. Mountain biking too would be excellent.
Birders will be happy too as the town is something of a birdwatcher's paradise, on account of its location between desert and ocean. One of the places that welcomes birders is the nearby 1,000 hectare botanical garden, Campo Experimental.
Judging from the number of birds I saw just driving on the highway (hawks galore) you'll need to always have a pair of binoculars on hand.
Surfing with Mario in Todos Santos Mexico
Let's get to the surfing. I was signed up for a private lesson with Mario Surf School – but on the drive to El Pescadero felt an overwhelming sense of dread. I pictured myself bashed and tossed about by waves, not only embarrassed by my lack of ability but nervous about seriously hurting myself.
I left an hour later sporting a grin as wide as my face, and the thrill – thanks to the instructors – of getting up on the board.
Let me tell you though that it wasn't pretty by any means – and that's why I nixed the photo. And it's not like I was in the inner tunnel of a wave but merely in the surf of a dying wave.
Still that didn't take away from my sense of accomplishment or the amount of fun I had. However, I do have to say my rarely used surfing muscles were talking to me the next day.
Despite the look of the waves, the instructors at Mario's will make sure you're having fun. Maybe they roll their eyes when you're not looking but all I got was encouragement.
Take a LocoMotion Tour
While a LocoMotion tour can turn into a party, it's actually a fun way to see the sights in Todos Santos. While you pedal to the beat of the music, you can chat with new friends and old or simply admire the streetscape between stops. Note that it's electrically assisted so you don't work very hard.
With a local guide narrating the experience, you are shown craft galleries where the weaving continues as it has for centuries. You visit art galleries and take in some local farm to table gastronomy. Over a couple of hours enjoy a mix of hands on and off experiences. An example would be making guacamole.
You can expect a lot of looks as you explore the streets!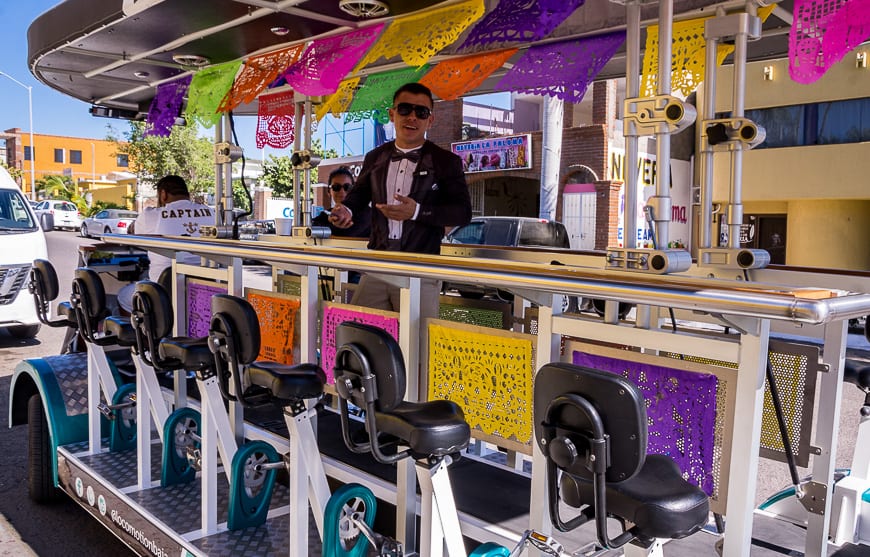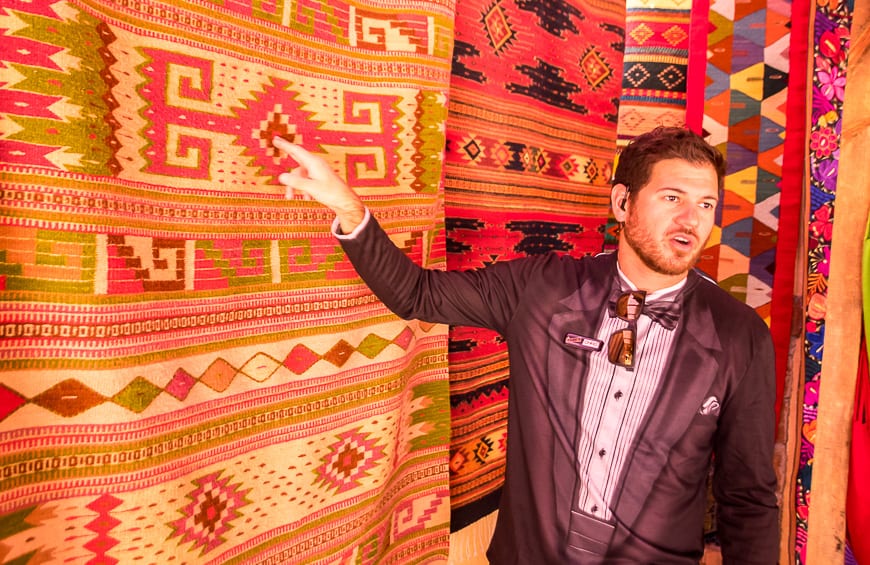 Explore the magical town on foot
One of my favourite things to do in any new town or city is to explore on foot, preferably early in the morning or late in the day to catch the good light.
Todos Santos Mexico was no exception. I spent 90 minutes wandering the core, mostly window shopping and being a voyeur into daily life in town. It was this experience that really made me fall in love with the town.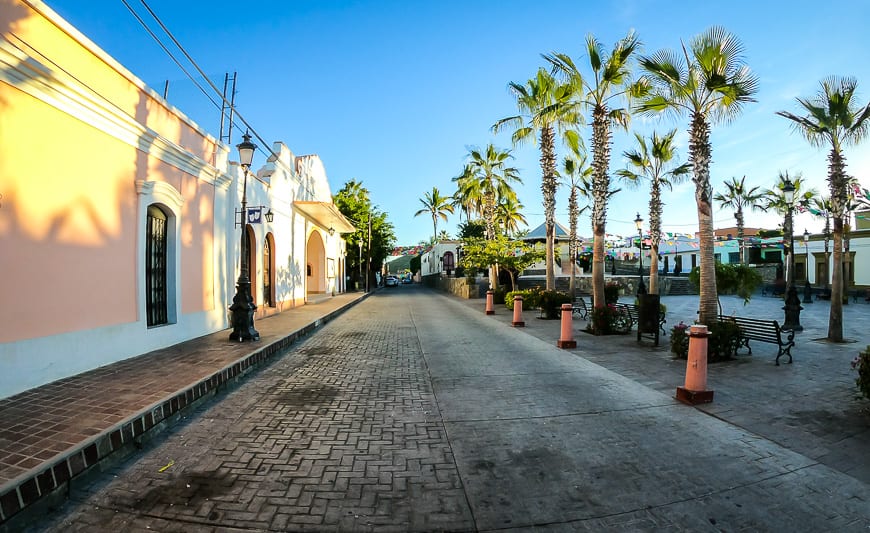 With lots of easy, reasonably priced flights from the west coast to Cabo you could be lying on a beach or taking an surf lesson in the afternoon on the day you arrive. Todos Santos to my mind is a great choice for those of you trying to escape winter. It's only an hour's drive from the airport in Cabo.
Further reading about Mexico
If you're heading to the Baja you might also like: Swimming with Whale Sharks: An Unforgettable Experience.
Should La Paz, Mexico be in your plans check out these 7 fun and unusual things to do.
Click on the photo to bookmark to Pinterest.
A big thank you to the La Paz Tourism Board for hosting my stay. I think this is one town that outdoor loving, adventurous people are going to really enjoy.