Fogo Island is Newfoundland's largest offshore island, located in the central part of the province, approximately 120 kilometres north of Gander. The island sits at one of the four corners of the earth so if you aren't careful, especially if you hike the Brimstone Trail, you may fall off. Fortunately no one has been lost yet.Fogo Island is a must-do detour if you have a few extra days on route to the Twillingate area. You could also visit the Change Islands as they are on the same ferry route.
Read my post about kayaking with icebergs out of Twillingate.
This post includes some affiliate links. If you make a purchase via one of these links, I will receive a small commission at no extra cost to you. Thank you very much for your support.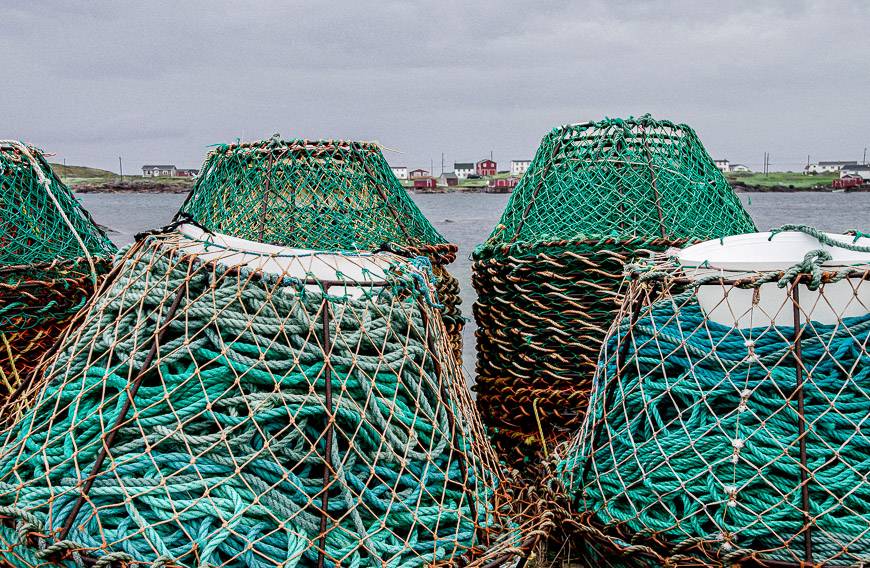 Getting to Fogo Island
The island is accessed via a ferry service leaving from Farewell. Many of the ferries stop at the Change Islands on the way to Fogo Island.
Interestingly, some of the vehicles on the Change Islands, including one pulling a U-Haul, had to BACK onto the ferry. I'd only seen this happen once before – on the ferry between Newfoundland and Labrador.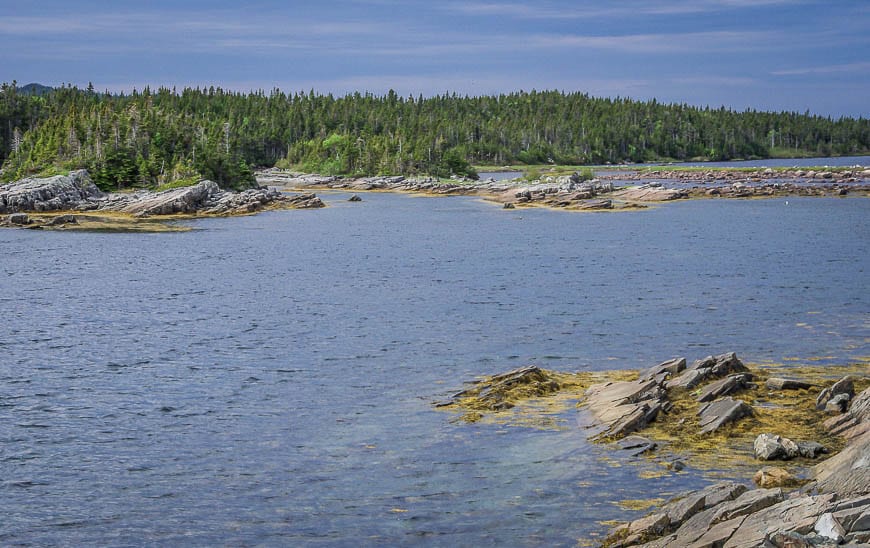 On the ferry you can pick up an excellent map of Fogo Island. It lists all the businesses as well as suggestions of things to do.
Fogo Island is 25 kilometres long by 14 kilometres wide so you can easily drive the whole island in a day. It seemed that many people on the ferry were only heading over for a day.
They'd go to the five-star Fogo Island Inn for a tour and lunch and then head back. Do that, but give the island more than a day – especially if you're into hiking or photography.
If you can afford it, a stay at the Fogo Island Inn sounds positively divine. A friend recently celebrated her 35th anniversary at the inn – and had this to say – "Every morning coffee and a baked good – bread, scones, muffins or granola was in a box outside your door. A pre-breakfast treat. Unbelievable that place is. The staff and I cried when we left."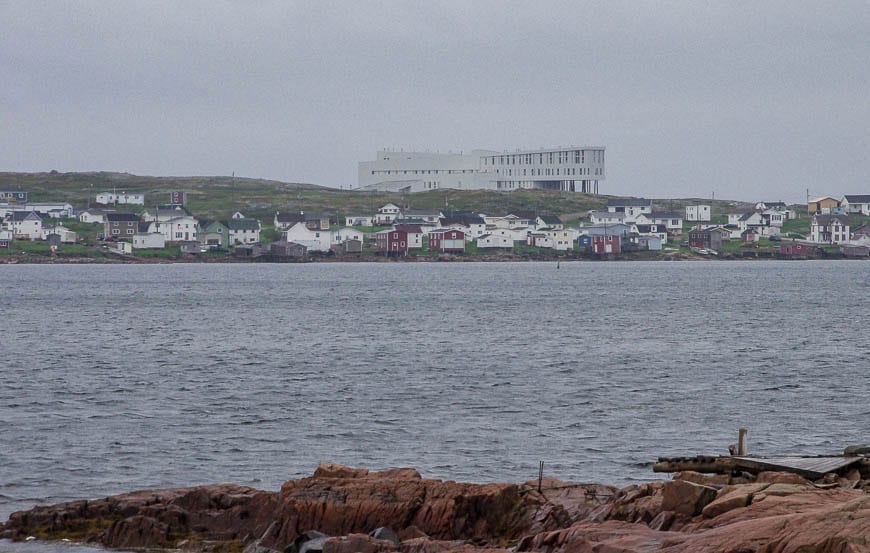 The communities on Fogo Island
On Fogo Island, population 2,157 in 2022, there are a few small towns and communities – Little Seldom and Seldom, Fogo, Joe Batt's Arm, Sandy Cove and Tilting. Many are fishing villages and very pretty but not all offer services.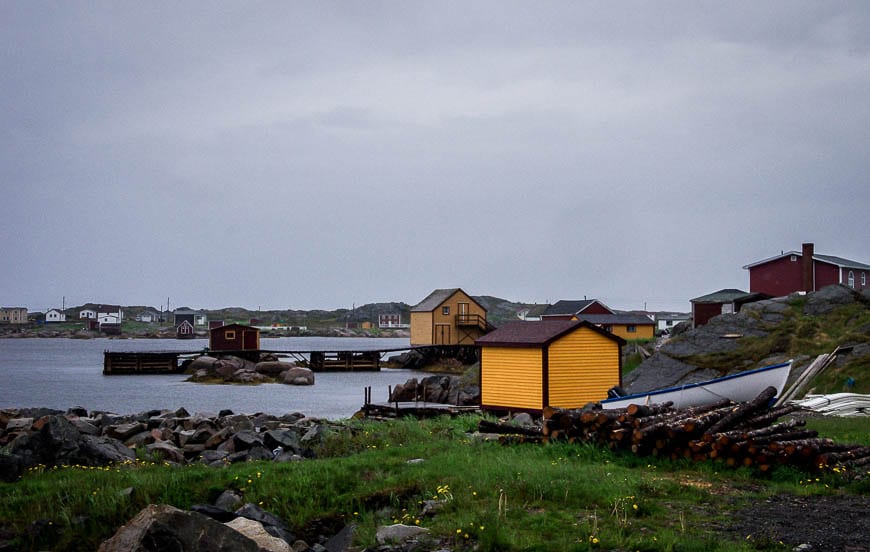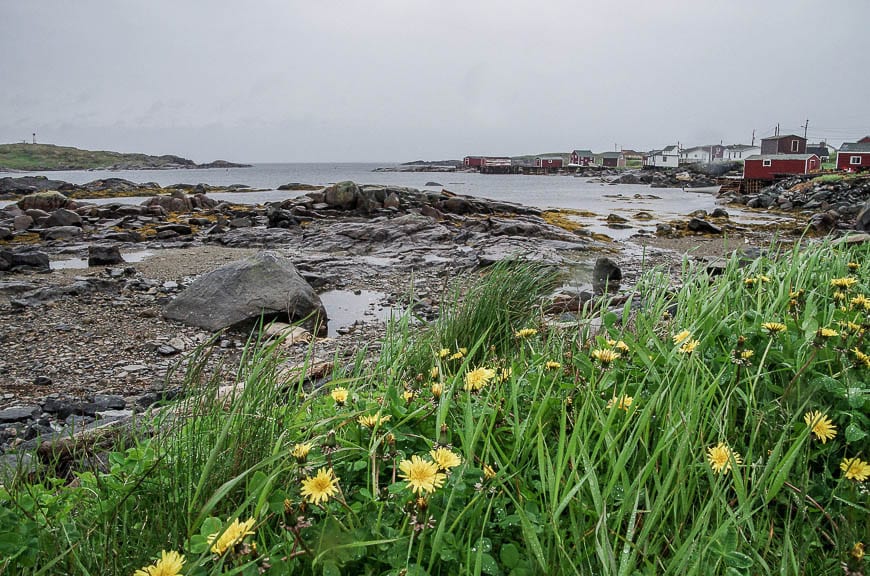 What to do on Fogo Island
For starters, drive every road you can. The houses on Fogo Island are colourful and full of character and the maritime scenes are pretty even in the rain. And it rains a lot on the island.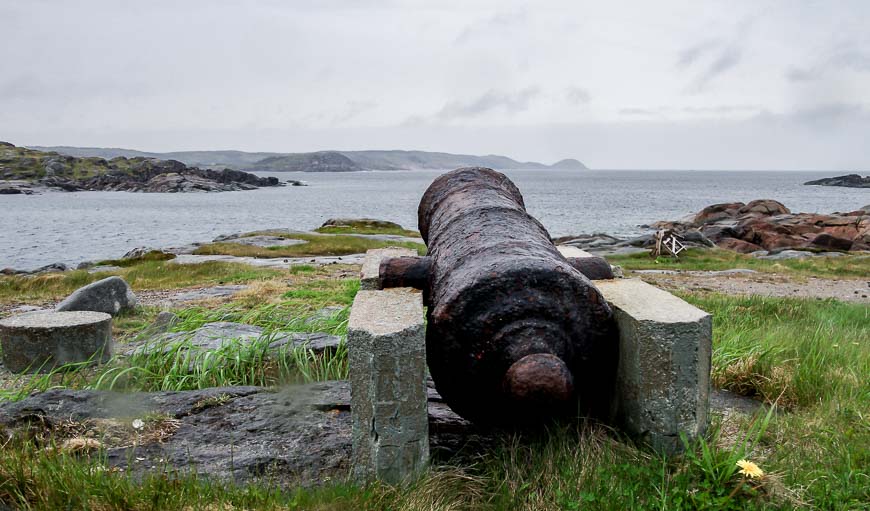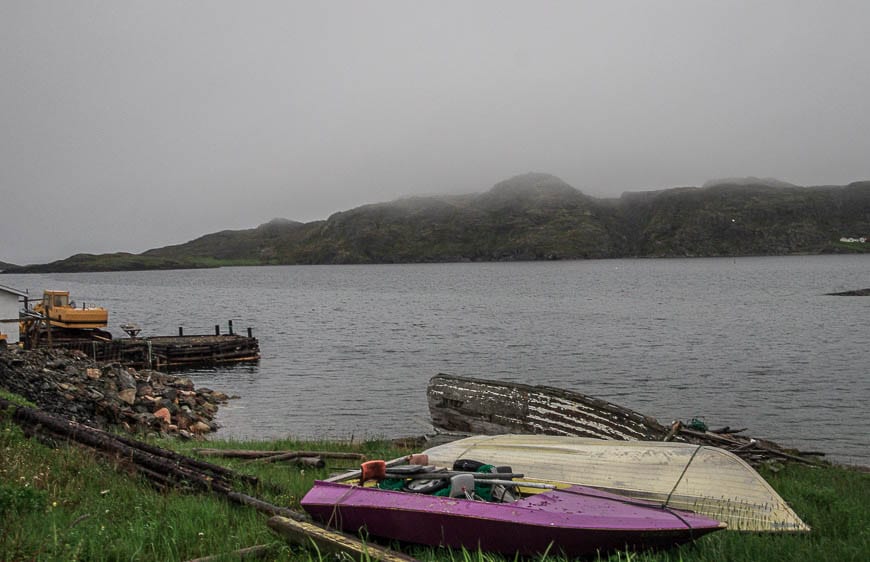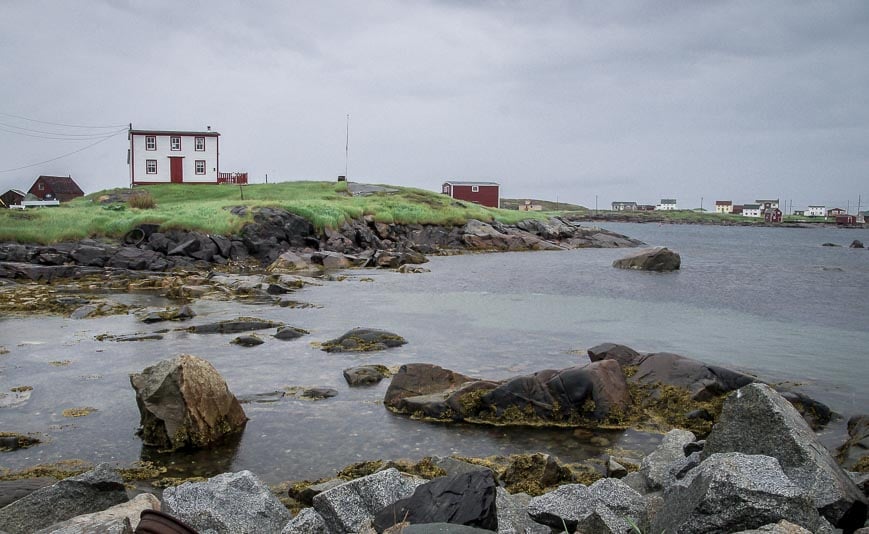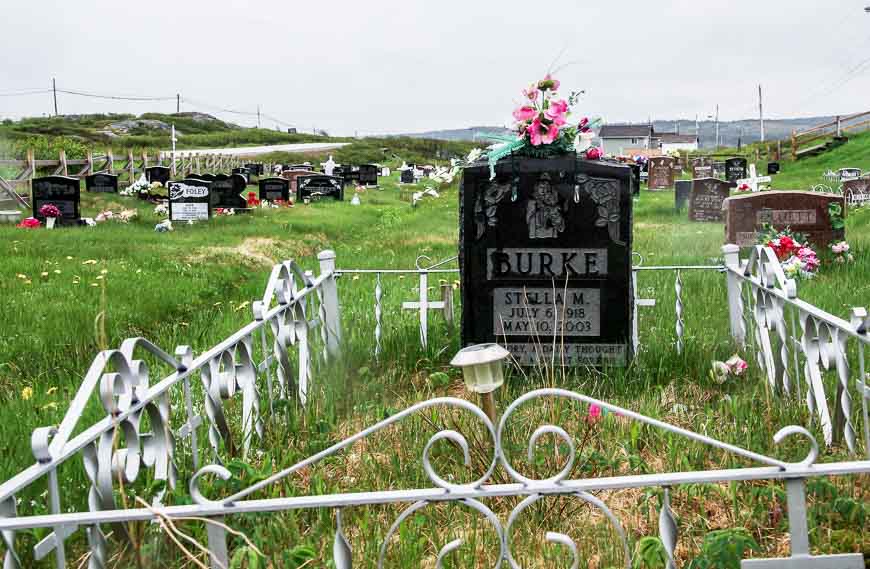 Book a tour of the Fogo Island Inn before you show up on the island
The Fogo Island Inn is a remarkable structure. It's the brainchild of Zita Cobb, a local who went away to study and earn a living, and who came back several decades later a multi-millionaire with a desire to turn the economic fortunes of Fogo Island around.
The emphasis has been on making Fogo Island a cultural destination. To that end, she and a younger brother came up with the idea of the Shorefast Foundation. Artist residency programs and a loan program for under-funded people with creative ideas are just two of the four principles of the foundation.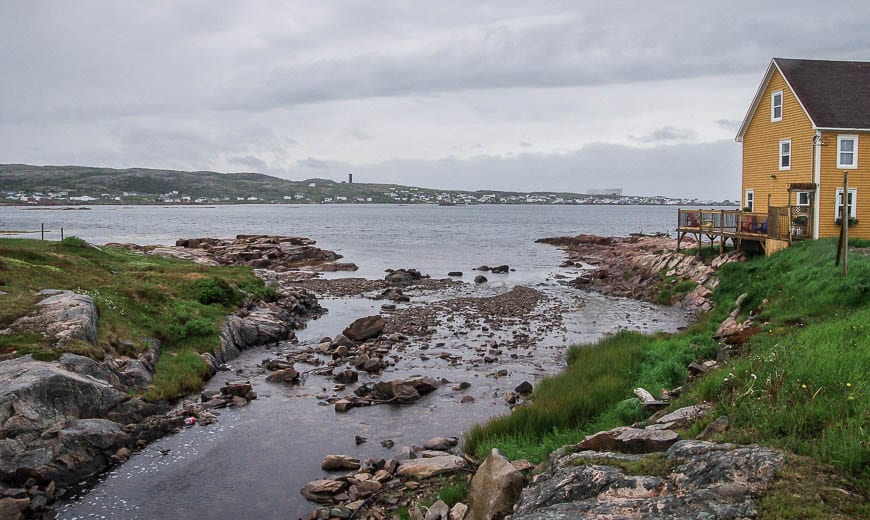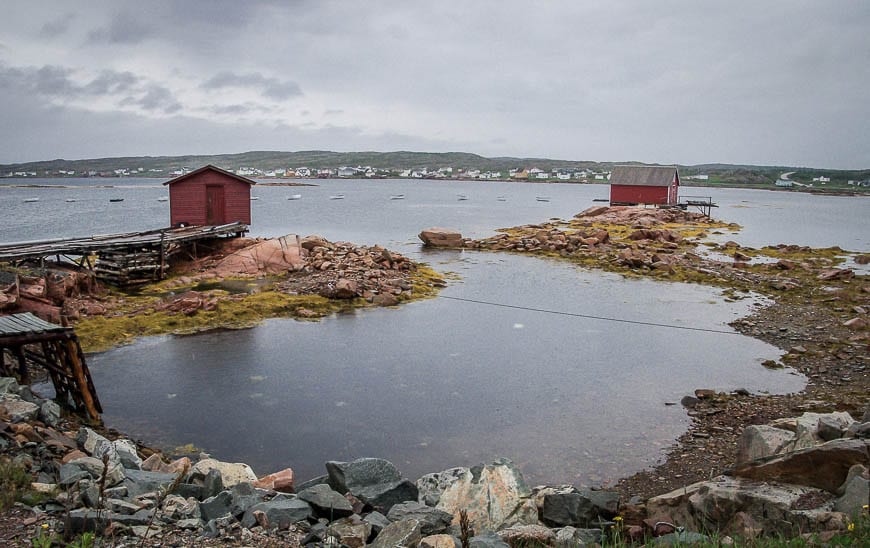 Where to eat on the island
For a meal, check out Bangbelly Café, open seasonally from Mother's Day until Thanksgiving. Take out is also available. In summer, head to Growlers in Joe Batt's Arm for ice cream.
The Outpost Café and Roastery, home to the Flat Earth Coffee Company – and the best coffee I had in two weeks in Newfoundland – is also worth a visit. Look for home baked goods as well as soups. You'll find it on the north side of Highway 334 on the way to Joe Batt's Arm.
Take a hike on Fogo Island
The only hike we had time for on Fogo Island was the one to Brimstone Head – one of the four corners of the world according to the Flat Earth Society.
But there are numerous trails including the 8.5 km Turpin's Trail in Tilting that takes you by the first ground radar station in North America, and the 5.7 km Waterman Brook's Trail that ends at a waterfall. At certain times of the year you might get lucky and see some of the 600 caribou that call the island home.
Most of the trails are rocky, so good footwear is important. And don't forget your rain gear.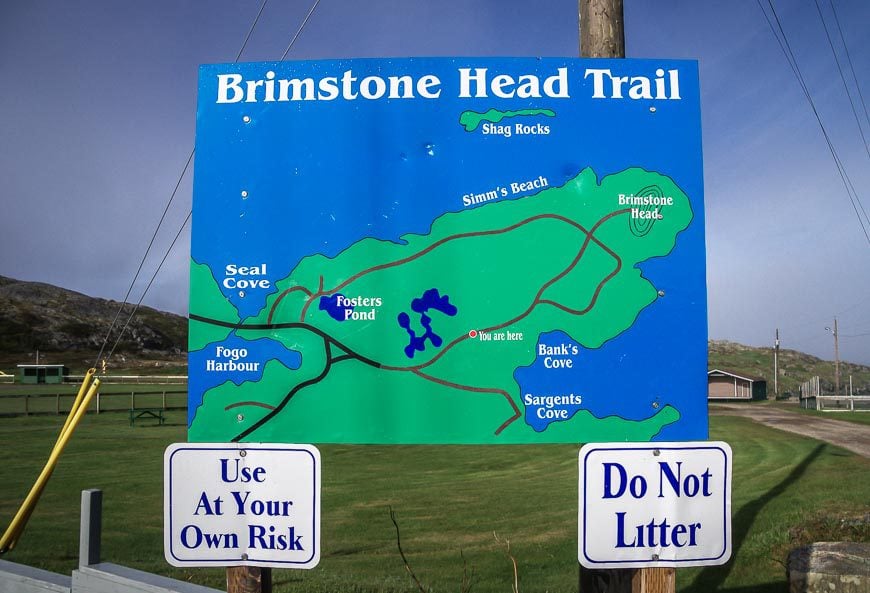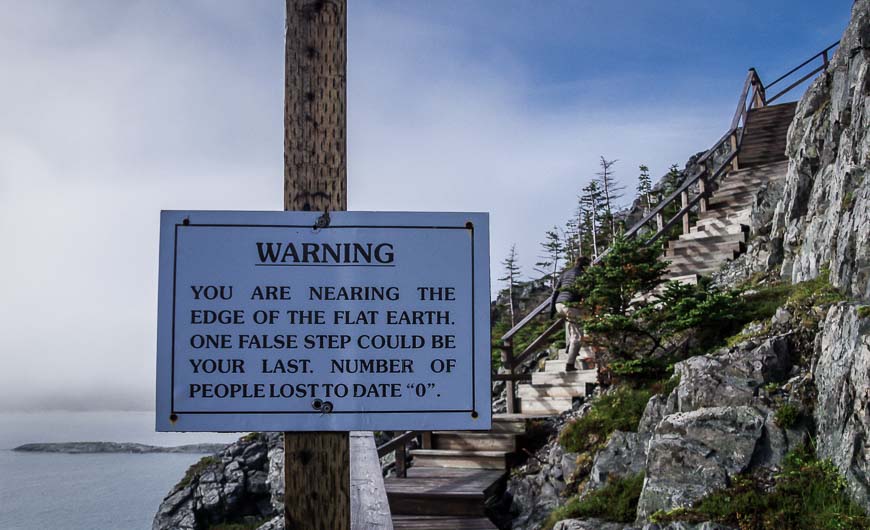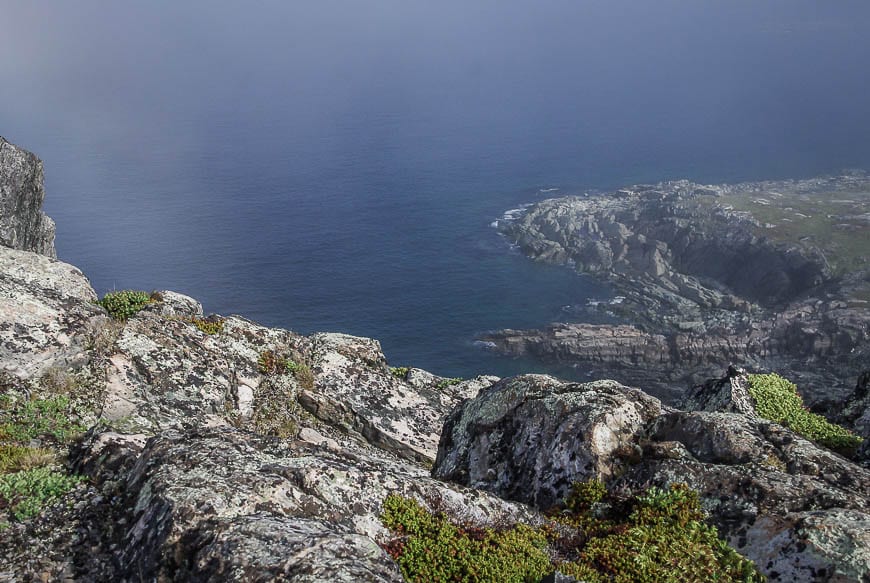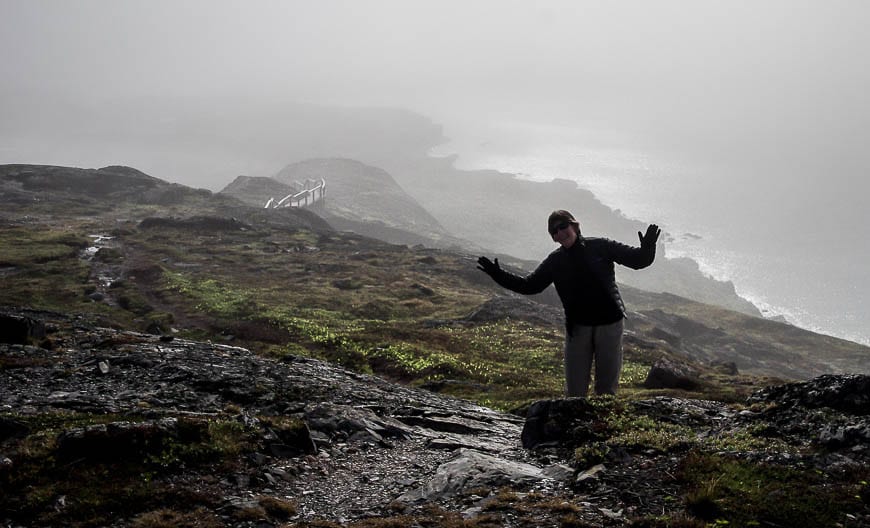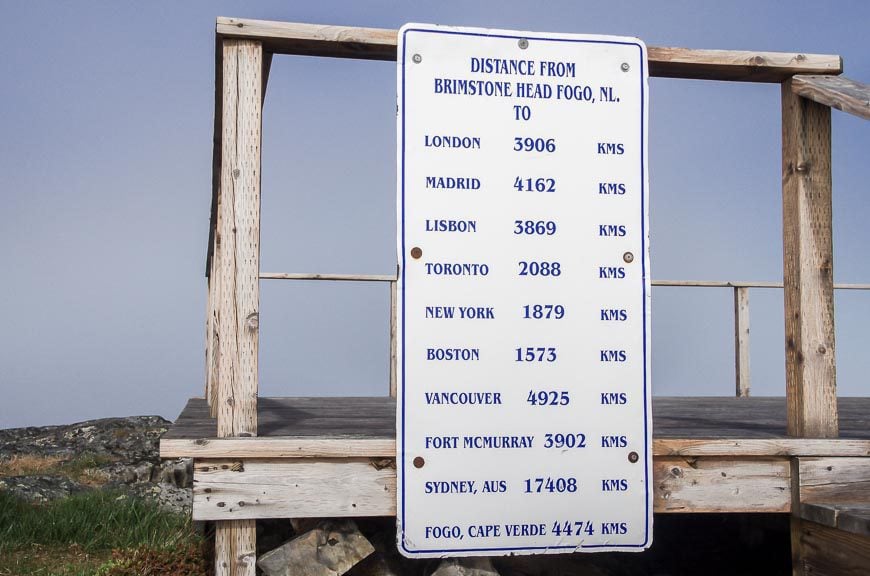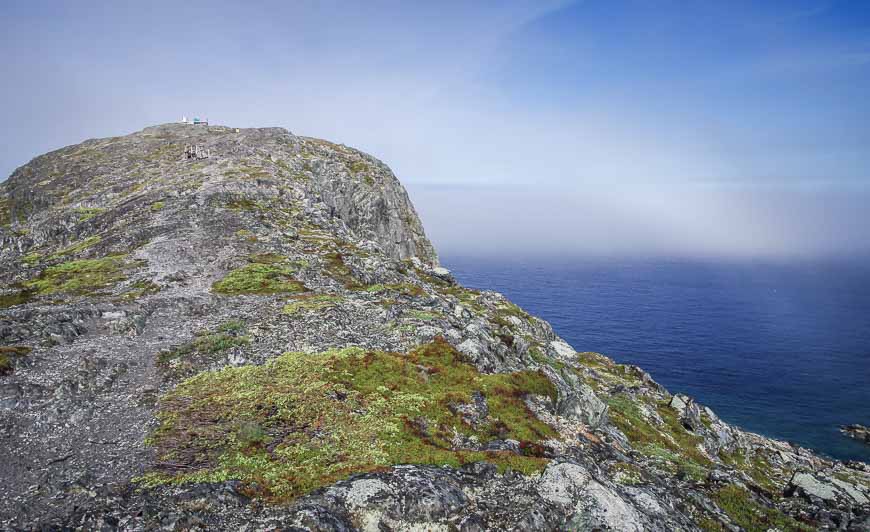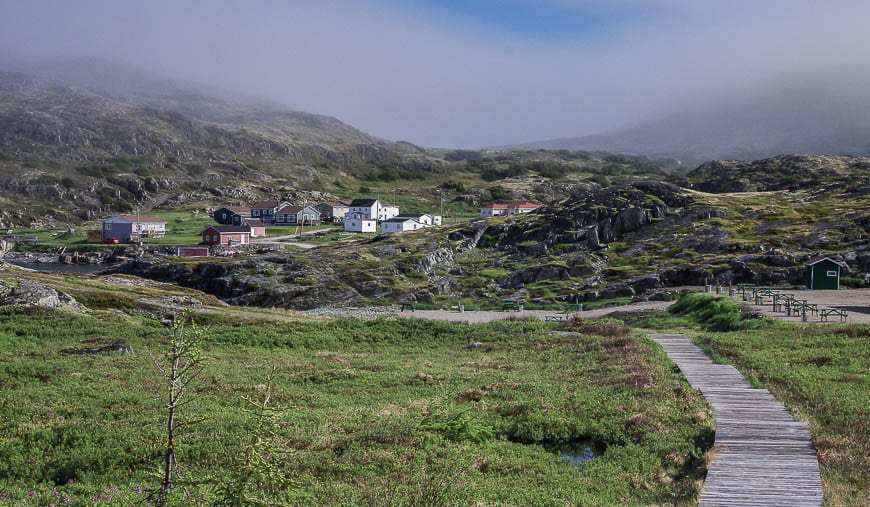 A few other things to do if you have time
In chatting with guests at our B&B, I understand that the Fogo Island Marine Interpretation Center in Seldom is also well worth the visit, though they had some difficulty locating the building. The cod liver oil your mother made you take as a kid might have come from here.
There are galleries to visit too, so pull out the map and plan your time. You'll soon understand why you need to spend more than a day on the island.
Where to stay on Fogo Island
For accommodation choose from B&B's as well as the Fogo Island Inn. I can highly recommend a stay at Peg's Place in Fogo. It's not fancy but it's very comfortable and clean, breakfasts are great and include a giant fresh fruit salad. Eileen, the co-owner can give you loads of ideas on what to do as well.
If you're looking for a holiday home and you want to see what it's like to live in a salt box then check out The Old Salt Box Co. – Aunt Gladys.
Fogo Island over-delivered on scenery but under-delivered on weather. I shouldn't complain because the day on Fogo Island was the only full day of rain in two weeks in Newfoundland. The morning we left was glorious and I wish I could have stayed and hiked a few more of the trails.
Fogo Island Location map
Further reading on things to do in Newfoundland
Click on the photo to bookmark to your Pinterest boards.
Thank you to Adventure Central Newfoundland for help with my visit to the island.