St. John's Newfoundland is the oldest city in North America, the only rock you can live on, and home to some of the best nightlife you'll ever experience. Even with such a small population (about 100,000), there's more than enough to keep you busy during the day. I've lived here for four years and still haven't tried it all.
Here are some suggestions of things to do in St. John's Newfoundland by local Newfoundlander, Candice Walsh.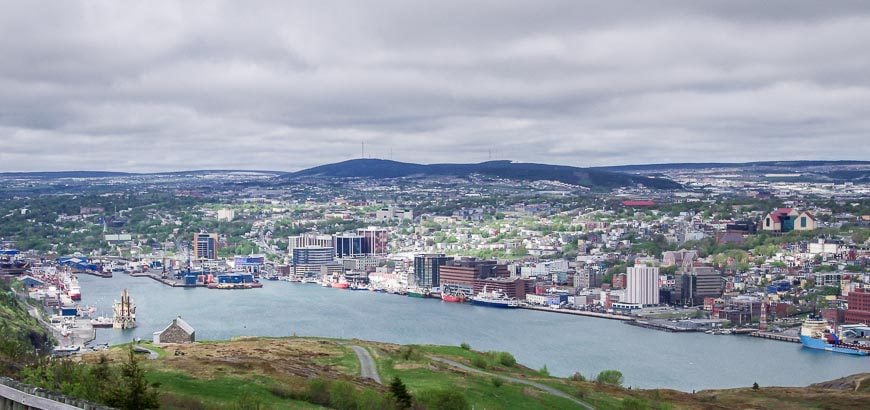 Enjoy big culture in St John's, Newfoundland
St. John's (and Newfoundland and Labrador as a whole) has changed a lot over the past centuries. The entire downtown area of the city, for example, has changed time and time again due to fires and modernization. But you can't escape the Old World feel with the lack of skyscrapers and old brick buildings.
Brush up on your history on a visit to St. John's
Check out The Rooms
The Rooms is like a complete cultural and historical introduction to Newfoundland and Labrador, holding the provincial archives, an art gallery, and a museum all in one modern, colourful building.
The artwork here is always impressive, and the exhibits often display antique memorabilia and documentation by early explorers. Wednesday nights are free, and after browsing, make sure you grab a cup of coffee at the top-level cafe with the best view of The Narrows in the city
Hike around Signal Hill
I hike Signal Hill a few times a year, and I never, ever tire of the views. The site of Cabot Tower and the 1762 final battle in the Seven Years' War, Guglielmo Marconi also received the first transatlantic wireless signal here. During spring and summer, the Signal Hill Tattoo re-enacts battle scenes from the Royal Newfoundland Regiment, circa 1795.
The trail circling Signal Hill is sometimes a tough trek, but the views of the city and the Atlantic Ocean are completely worth it. In the spring and early summer, you'll often spot whales and icebergs.
Just this summer, some friends and I took an early morning trip to the cape to be the first people in North America to watch the sun rise. Nothing quite beats that.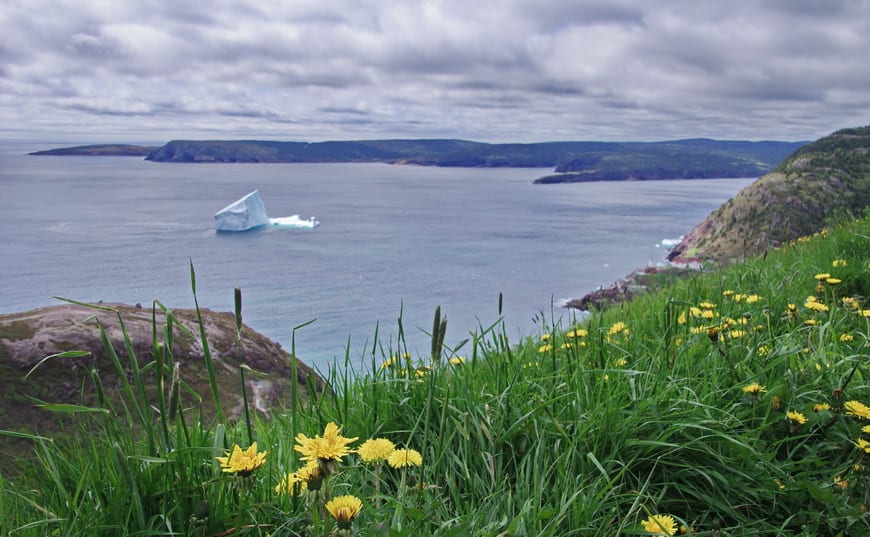 Walk around St. John's
Downtown St. John's is home to a huge number of historical buildings and heritage homes. Even if you chose to wander away from the commercial hubs of Duckworth Street and Water Street, the residential areas are overflowing with townhouses painted in vivid colours, often depicted in artwork as Jellybean Row.
Where to eat in St. John's Newfoundland
Most people who come to St. John's want to check out the famous George Street, home to more clubs and pubs per square foot than anywhere else in North America. You can't even drive on the street for more than a few hours per day – it's for drinkers and partiers only.
For greasy breakfast goodness or a cheap lunch, try Classic Cafe East at the end of Duckworth. If you venture inside, make sure you order the toutons…with molasses. Yes, they're fried bread dough and yes, they're delicious.
Or hey, if none of these suggestions interest you, just ask a local in the street for their recommendation. Most people are more than happy to share their home, and we're well known for our hospitality.
2023 ideas from St. John's localsfor best places to eat, get a a coffee…
Check out Levain – a bakery and Nook and Cannery beside Levain for interesting, creative "grub."
Duke of Duckworth has the best fish and chips – and the cod is melt in your mouth fresh. We ate here a few times and loved it.
Bannerman Brewing Co. is great for Thai fusion.
Try Little Sparo for Italian but reserve well in advance.
Chinched offers a cute patio and delicious charcuterie.
Visit the Farmer's Market on Saturday between 9 AM and 4 PM. It has a great food court and lots of fresh produce.
Where to drink in St. John's
Best Irish Bars in St. John's
O'Reilly's is the busiest Irish bar downtown, and popular local bands often perform there. Tuesday is the best night out with cheap drinks and live entertainment, and a crowd of all ages. For a quieter Irish experience, check out Erin's Pub on Water Street, the oldest Irish Pub in St. John's.
Best Pub in St. John's, Newfoundland
Christian's Pub is the ultimate retreat from the busy street, but if you're from out of town, show up at 11 PM for the best Screech-In ceremony in the city. Kiss the cod, down the rum, speak the oath, and become a true Newfoundlander!
Best Pub off George Street
Some of the best spots to visit aren't even on George Street. Nautical Nellie's, The Grapevine, The Republic, and the Duke of Duckworth are just a few places in the downtown area worth dropping by for a pint or two. If you're going to drink like a real Newfoundlander, order a Black Horse, India, Jockey Club, or Quidi Vidi.
Of course, there's more to St. John's than just booze (yeah, seriously).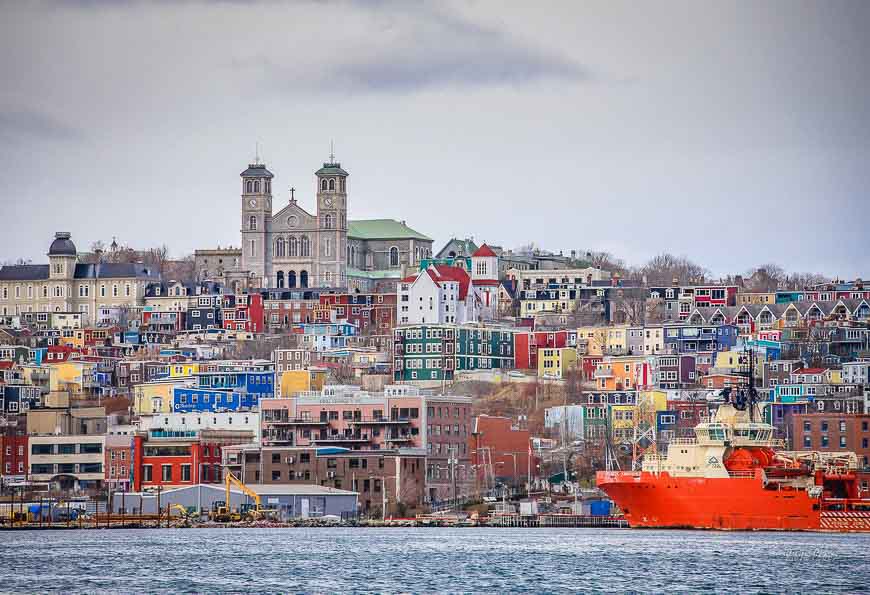 Further reading on things to do in Newfoundland
Guest post has been kindly written by Candice Walsh, a native Newfoundlander who grew up in a small isolated community on the south coast. You can find her and her great writing at Free Candie.
Click on the photo to bookmark to your Pinterest boards.