Twillingate, Newfoundland with a population of around 3,000 people across two islands, is one of the must visit towns in the province. It's not the easiest place to get to as it's almost a five hour drive from St. John's, but its one of my favourite places in Newfoundland and well worth the effort to visit. There are so many things to do in Twillingate, especially considering the town's size with the top pick in my books, iceberg viewing in spring and early summer.
Allow a minimum of two days but add on a couple more days if you're into hiking. Another good thing about Twillingate – it's less than an hour's drive to the ferry that takes you to Fogo Island, another super fun, and interesting place to visit in Newfoundland.
Summary of the top things to do in Twillingate, Newfoundland
Iceberg viewing in Twillingate is a thrill, whether you do it via a boat tour or via a kayak.
There are a minimum of eight outstanding hikes in the Twillingate area.
Do a wine tasting at Auk Island Winery.
Check out Long Point Lighthouse.
Go kayaking – checking out the coves and islands.
Catch some live music – especially the Split Peas.
Visit the Prime Berth Fishing Museum.
Love live theatre? Then, get tickets for the Twillingate Dinner Theatre.
Support the local food scene by visiting cafes and restaurants. Some of my best meals in Newfoundland have been in Twillingate.
Iceberg viewing in Twillingate
Because of their location, one of the most popular things to do in Twillingate is iceberg viewing, but the timing is different every year. It's dependent on how many icebergs calved off the west coast of Greenland a year or two previous – and how quickly they moved.
I was lucky to visit when it was a banner year for icebergs – and my visit was in late June. Before you visit, check IcebergFinder for the location of icebergs.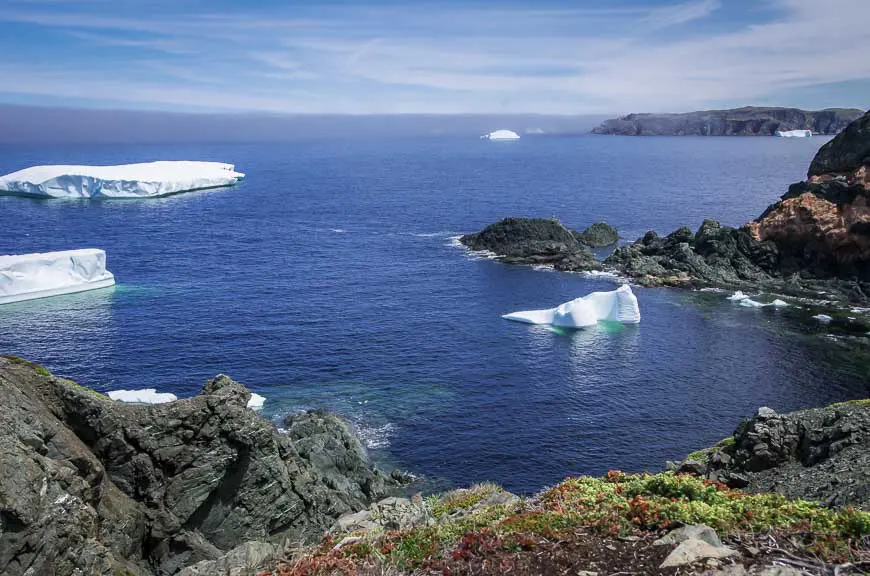 Go for a hike in Twillingate
If you drive about 15 minutes northwest from Twillingate along Highway 340, past the Town of Crow Head you will come to the Long Point Lighthouse. Around here, there are numerous hiking trails, with all of them offering fantastic views. This is some of the best hiking you'll find in Newfoundland.
Long Point Lighthouse – Lower Head Trail
The Long Point Lighthouse – Lower Head Trail descends from the parking lot and heads west past rugged cliffs towards Sleepy Cove.
If you walk for several miles in a westerly direction, you'll be rewarded with superb views of Crow Head. Look for root cellars too on this part of the trail. In total, allow a few hours for hiking and exploration.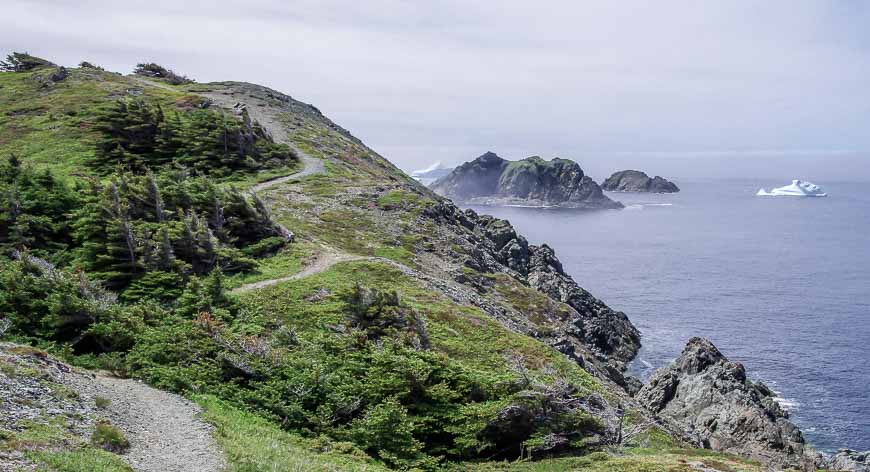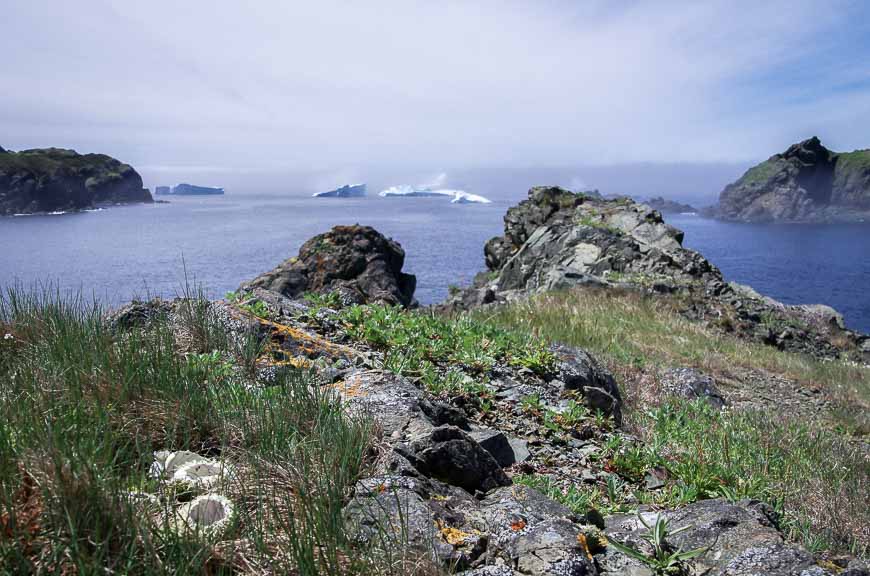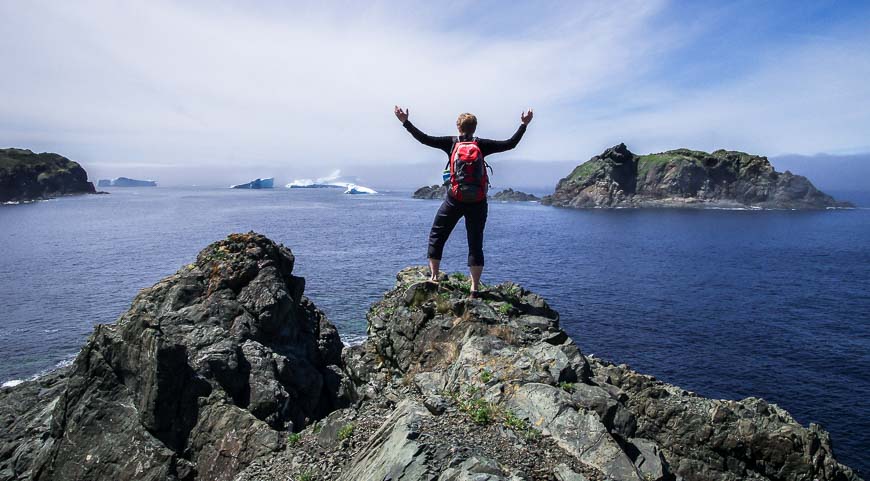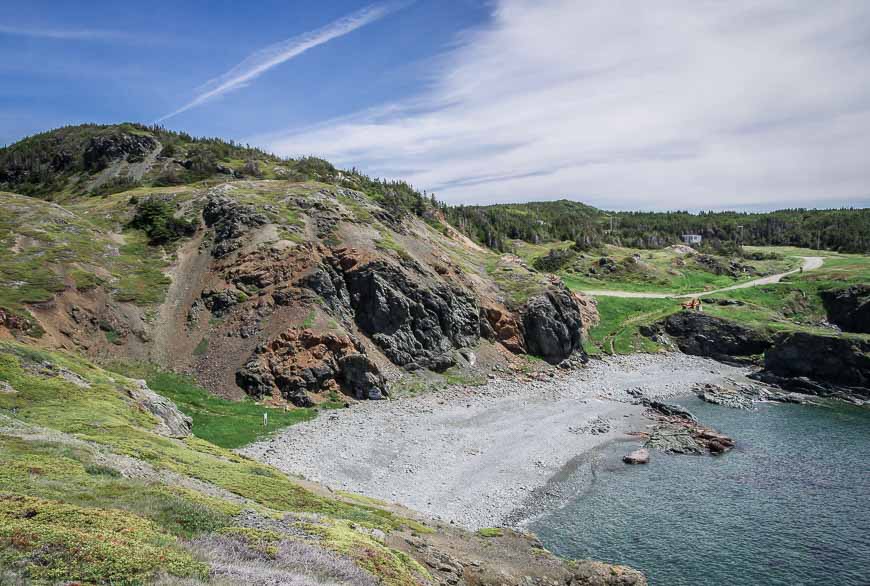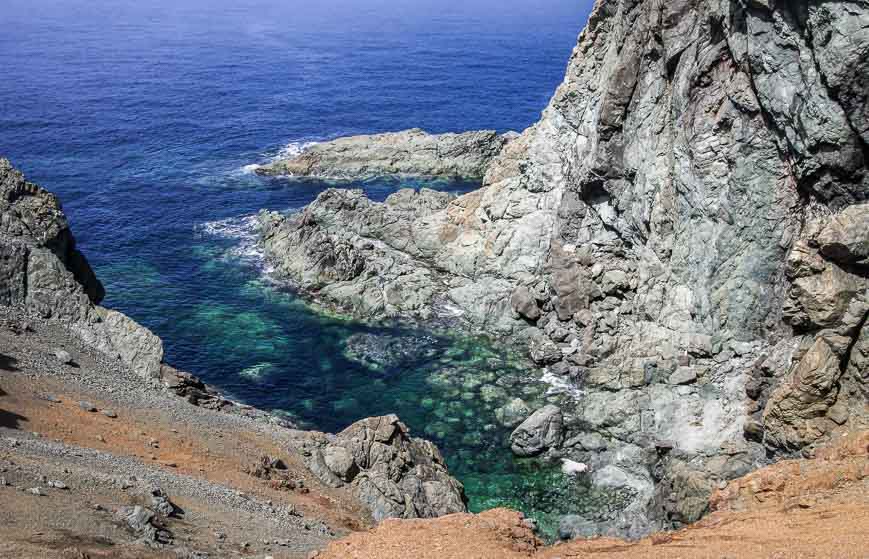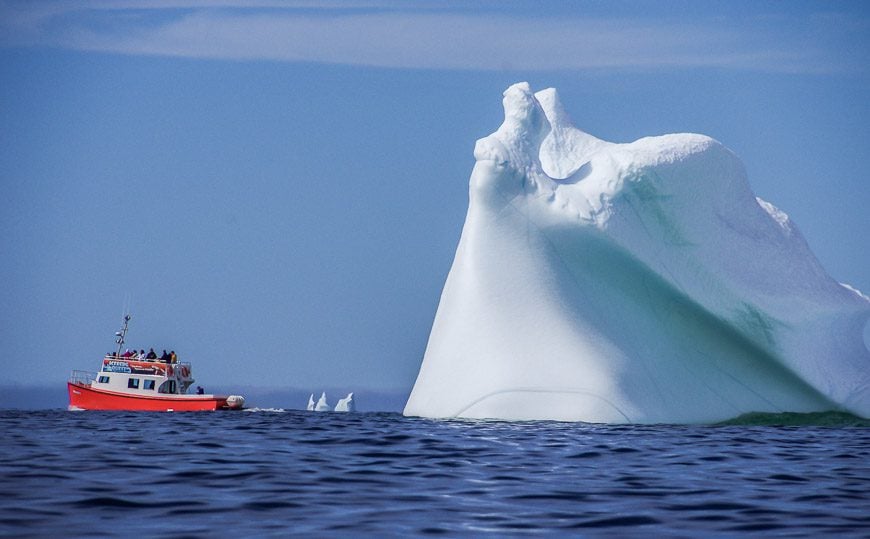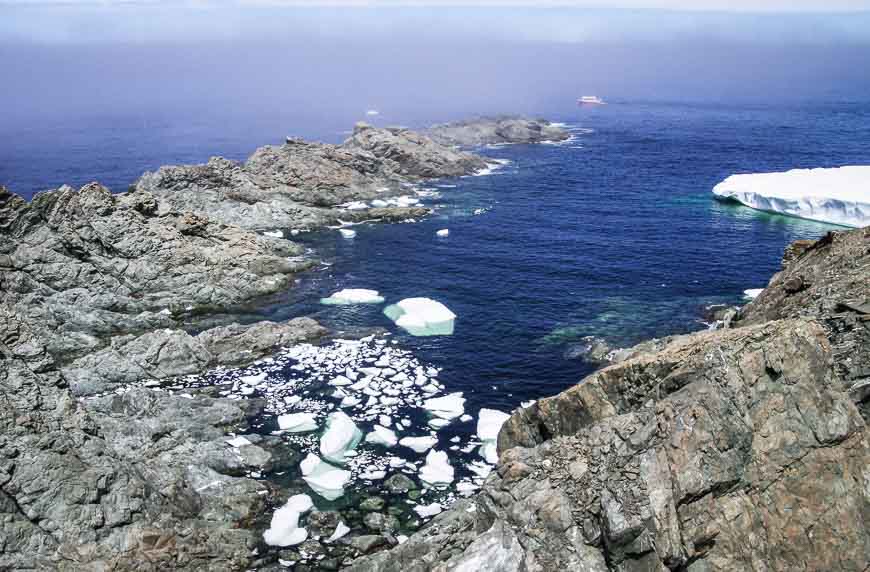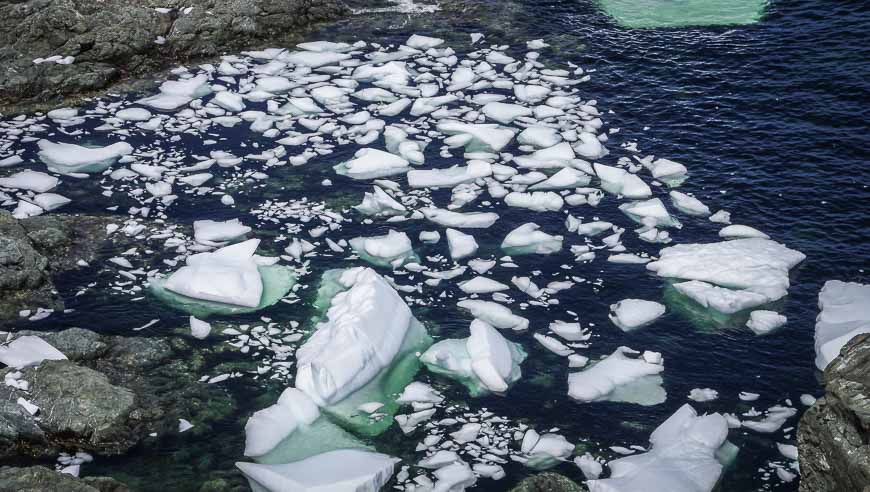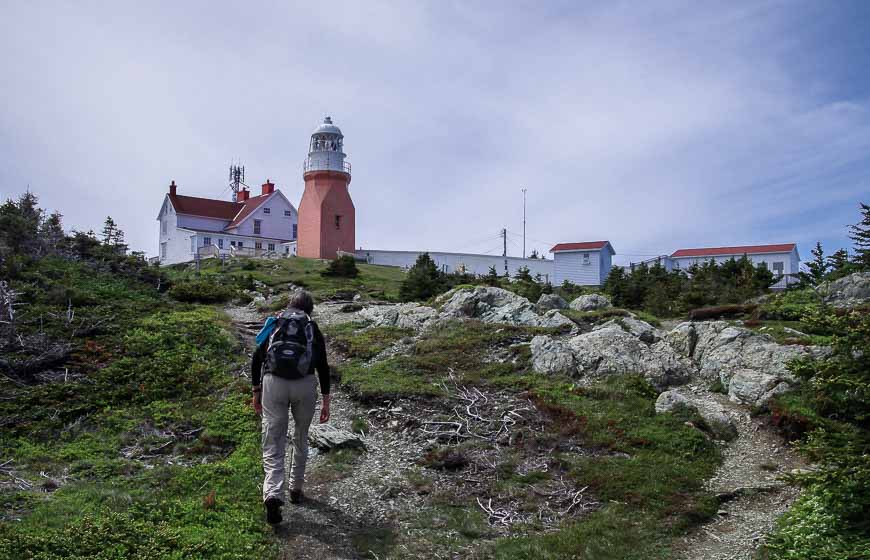 Hike to Horney Head Cove or Cuckold Point
If you take off in an easterly direction from the Long Point Lighthouse, you will reach Horney Head Cove in 4.6 km and Cuckold Point in 5.4 km. This section of trail is difficult so for the round-trip you should count on 3 – 4 hours, especially if you're interested in some time to sit and admire the sight of icebergs drifting by. Great views of Twillingate Harbour can also be seen on the hike.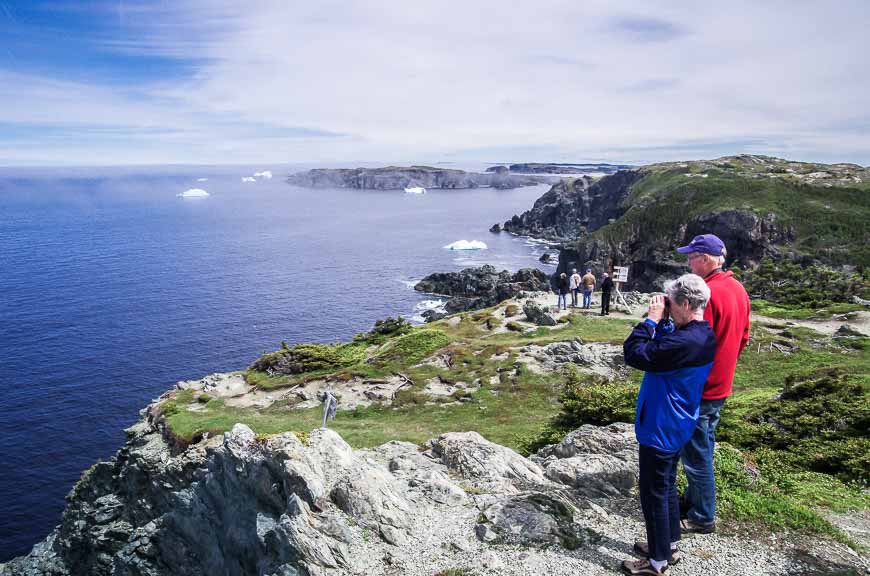 More hiking choices in the Twillingate area
Other hiking choices accessible east of Twillingate include the 6 – 8 km hike to French Beach and Spiller's Cove. The hike offers views of sea stacks, great beaches a hole in the wall, and more of the exceptionally beautiful, rugged coastline.
Another option in this area is to do the 7 – 8 km Spiller's Cove/Codjack's Cove Trail. Interesting rock formations, sea stacks and beautiful beaches await.
A wheelchair accessible option is the 1 kilometre long Hospital Pond Trail where you can enjoy a flower garden and a swimming beach.
The 5 km Lower Little Harbour Trail takes you to a resettled community, past a 20 foot natural arch, an old root cellar, and beautiful Jones Cove.
The Top of Twillingate Trail puts you on the high point in Twillingate where you can enjoy 360 views of the communities, shoreline and icebergs.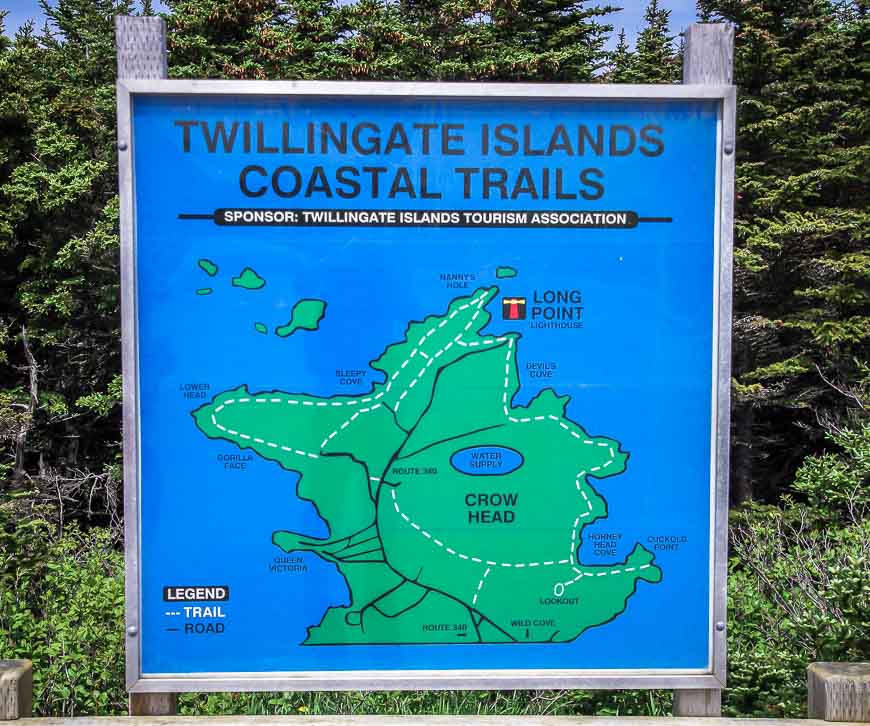 Kayaking out of Twillingate
If your timing is good I highly recommend trying to organize a kayaking tour out to see the icebergs. If that's not possible, there is still a huge amount of choice with regards to kayaking routes – much of it in protected waters. Contact Rock Adventures in Twillingate for more information on tours.
Read: Kayaking in Iceberg Alley, Twillingate, Newfoundland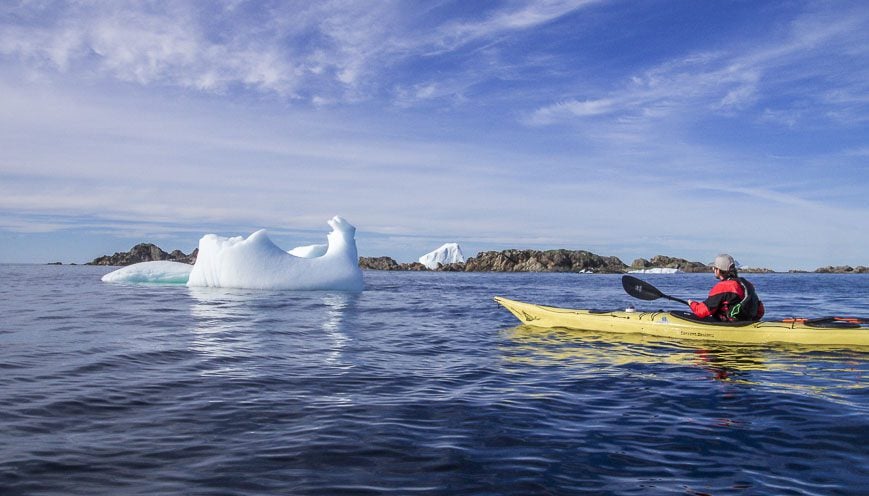 More things to do in Twillingate
Go on a boat tour
If you've exhausted yourself out hiking and kayaking why not take a breather and join a boat tour. If you're in iceberg season you could join a tour that gets you close to icebergs – in a safe manner. On the boat tours you'll learn something of the geology and perhaps see whales. Undoubtedly, you'll see some of the seven types of seabirds that live by the coast.
Visit the winery in Twillingate
Auk Island Winery offers tours and tastings of their wines made from local fruit. They also make specialty wines with iceberg water. The fruit that goes into the wines is hand-picked by locals and most of it is wild and pesticide-free.
Check out Twillingate's museums
There are several museums in town worth a visit including the Prime Berth Fishing Museum, chock a block full of down-home Newfoundland history and the Twillingate Museum and Craft Shop – which sheds a light on what typical rooms would have looked like back in the day. You can purchase local crafts, books and gifts here.
Entertainment in Twillingate
In the summer you can avail yourself of live music and theatre. Plan ahead to catch a show so you can get an inside look at the Newfoundlander's famous sense of humour and musical abilities.
Catch the Split Peas – a group of seven women who show the rest of the world what a Newfoundland kitchen party looks like. Shows are every Tuesday in the summer for two hours. Be ready to join a sing-along.
The Twillingate Dinner Theatre offers meals and entertainment six nights a week from June until mid-September. You'll get a window into the authentic food, life and music in the outports of Newfoundland.
If you go to the Grand Old Shed Party Show you may go in as a guest but leave feeling like your family. Everyone helps to keep the beat with an Ugly Stick – and everyone sings along.
Where the heck is Twillingate, Newfoundland?
Twillingate is located 110 km north of Gander, via Highways 330 and 331 off the Trans-Canada Highway. From St. John's allow 4 hours and 40 minutes to drive the 445 km.
Where to stay and eat in Twillingate
In the town there are lots of B&B's to choose from. We stayed at the friendly Paradise B&B. Not only did it offer great views of the harbour from its perch, but Mildred the owner made to die for molasses buns for breakfast. And for dinner we had the most memorable meal of our two week trip – lobster salad and partridgeberry crumble at the Canvas Cove Bistro.
Don't miss the Crow's Nest Café on route to the lighthouse. The food is excellent and views are terrific.
For memorable hiking and a chance to see icebergs up close, you can't beat a trip to Twillingate, Newfoundland.
Location map of Twillingate
More suggestions of things to do in Newfoundland
Click on the photo to bookmark to your Pinterest boards.