The founder of the Skerwink Trail, John Vivian, tells me over dinner in Trinity that "the trail offers more scenery per linear foot than any other trail in Newfoundland." He's not the only one singing its praises. In 2003 the trail was ranked as one of the top 35 trails in North America and Europe by Travel & Leisure Magazine.
I've now hiked the full 5.3 km length of the Skerwink Trail and agree that the scenery to effort and distance ratio is incredibly high. But you are going to have to decide for yourself if it deserves the accolades it has received.
Skerwink Trail summary
The trail is internationally recognized as being a beauty. It's thoughtfully designed, and is well-signed and maintained.
Allow 1.5 – 2.5 hours to hike the 5.3 km loop. I'd rate it as an easy to moderate hike, depending on how much you hike and what kind of condition you're in.
The Skerwink Trail features sea stacks, stunning cliffs, beaches, icebergs in season, and wildlife including whales (seasonally when the capelin run), foxes, and eagles.
The trail begins in Port Rexton/Trinity East.
Exercise caution around cliffs, especially when it's wet. Keep a very close eye on children, anywhere near the edge.
Dogs are allowed on a leash.
Updated November 2022. This post includes some affiliate links. If you make a purchase via one of these links, I may receive a small commission at no extra cost to you.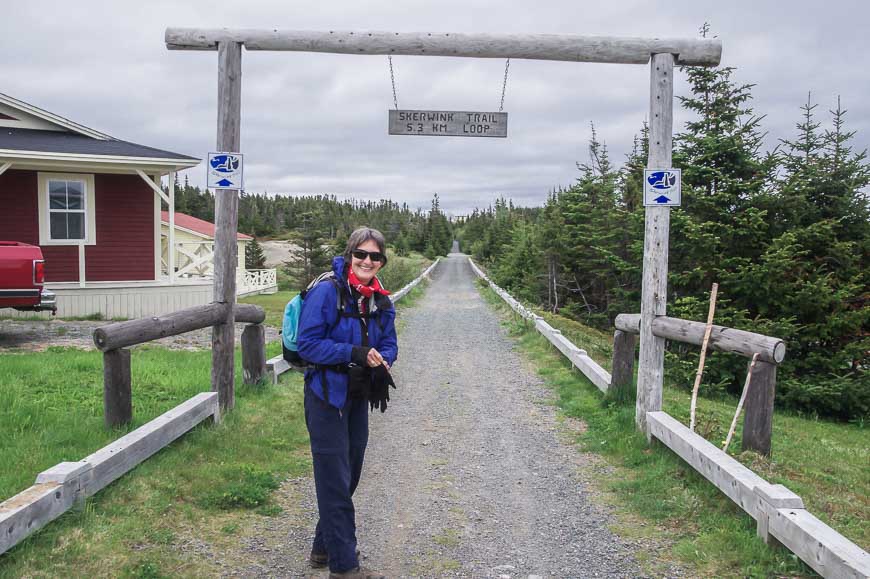 Skerwink Trail location
The trail follows the north and south coasts of Skerwink Head, a beautiful peninsula separating Port Rexton from Trinity Harbour. The trailhead is close to the town of Trinity on the Bonavista Peninsula, roughly three hours by car from St. John's.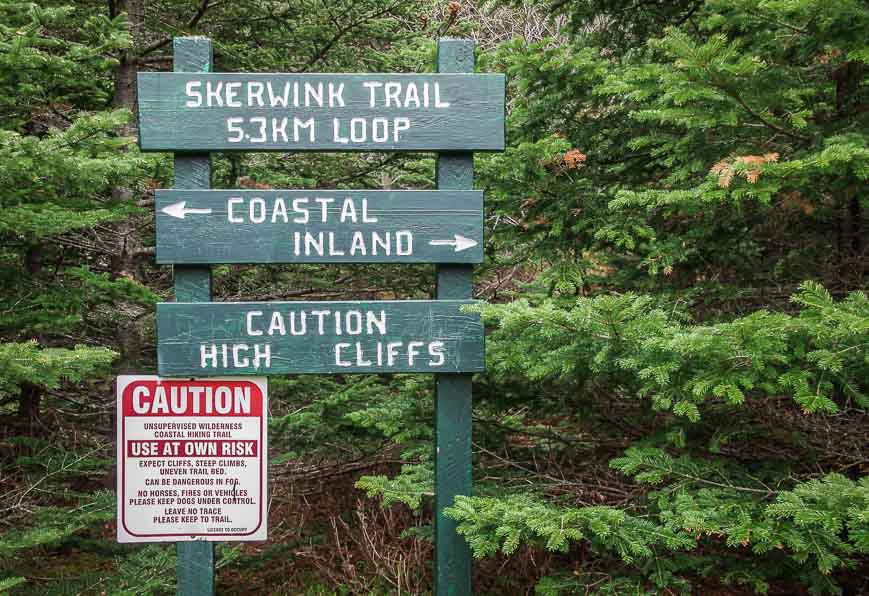 Location map
Skerwink Trail details
Hike the trail in a clockwise direction from Port Rexton so you can take advantage of the views of Trinity Harbour as you hike south from Skerwink Head.
The trail starts off flat and arrow straight on an old railbed. At the 1 km mark, the coast comes into view and remains in sight for the next 3 km.Hiking through the coastal section is exceptional. But if you're afraid of heights or you prefer trees to coast, then there is the option to hike an inland portion of trail between kilometre one and two.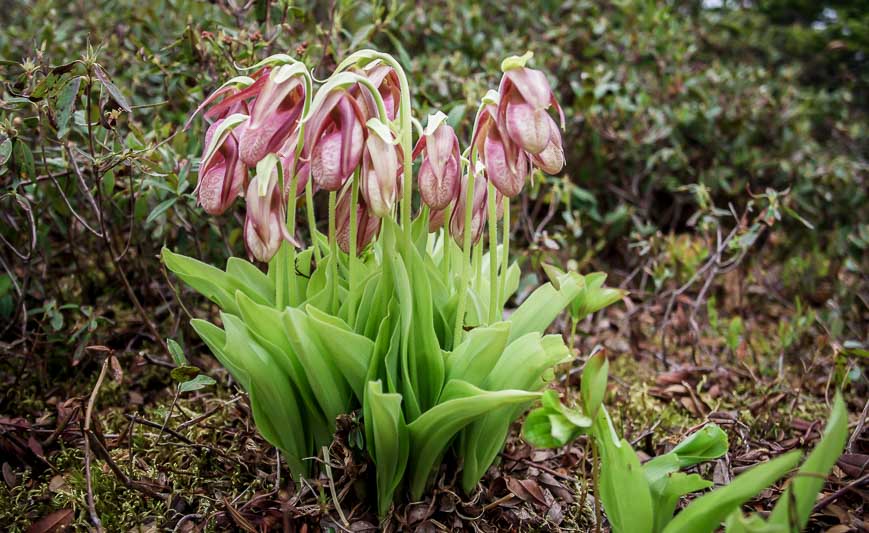 Take your time
Don't expect to hike quickly once you reach the coast. It seems like at every step, there's a sea stack, a beach or a rugged cliff face vying for your attention.
If you're a photographer you could easily spend the day through here. In season – once the capelin (a fish like a smelt) is running, whales might be sighted and in some years you can see icebergs.
The trail is thoughtfully designed. Trees have been trimmed so you can get a view without stepping into the void. Steep sections are accessed with stairs; boardwalks abound and lookouts come with benches.
But always exercise caution, especially if you are hiking with children. The drop-offs are severe and any fall will likely be your last.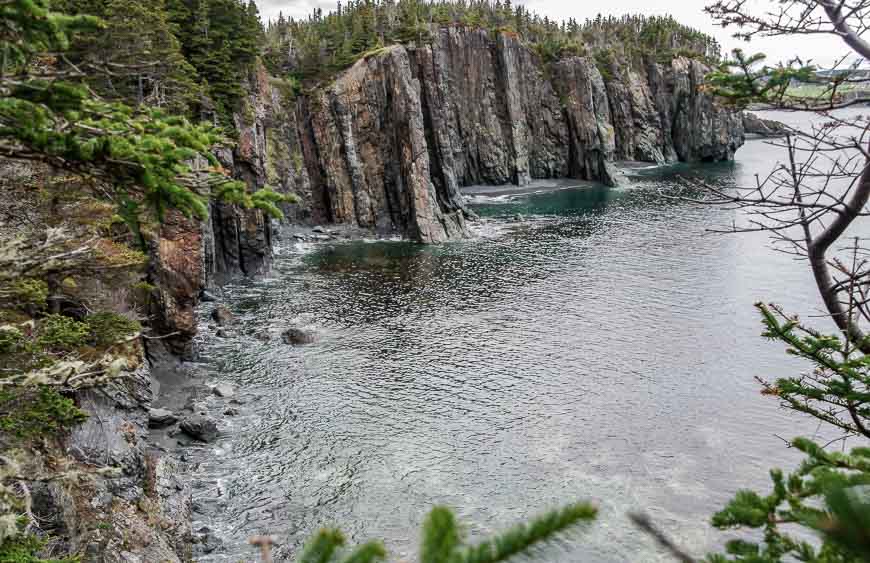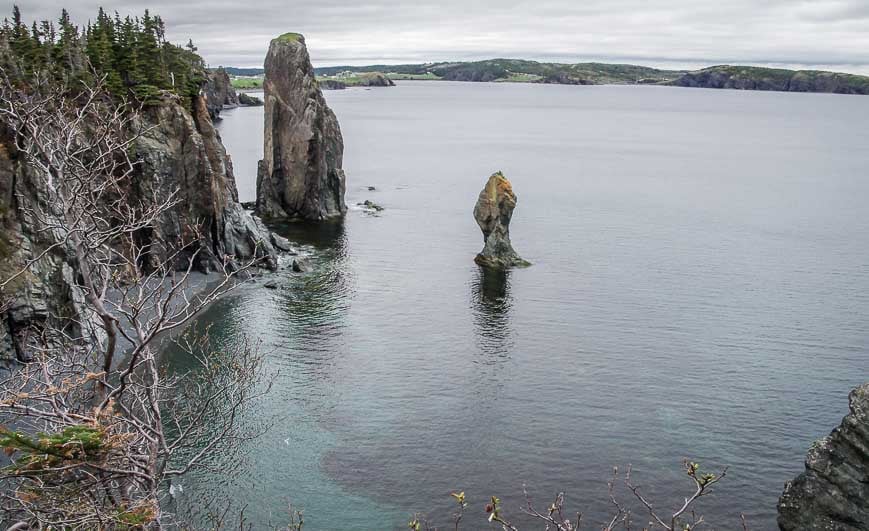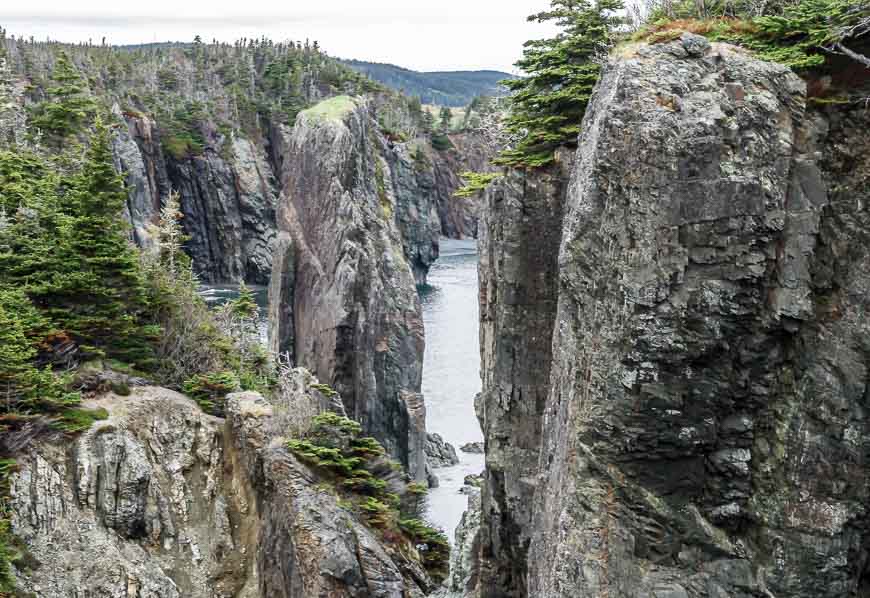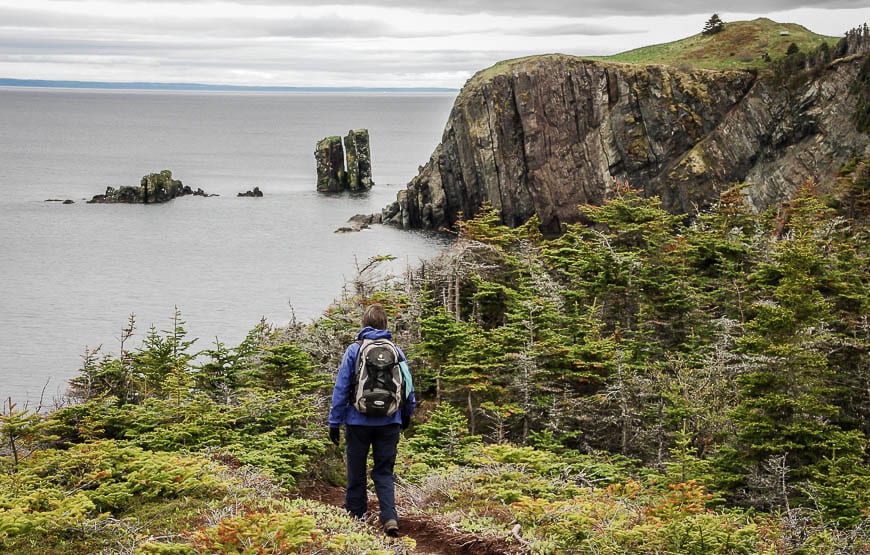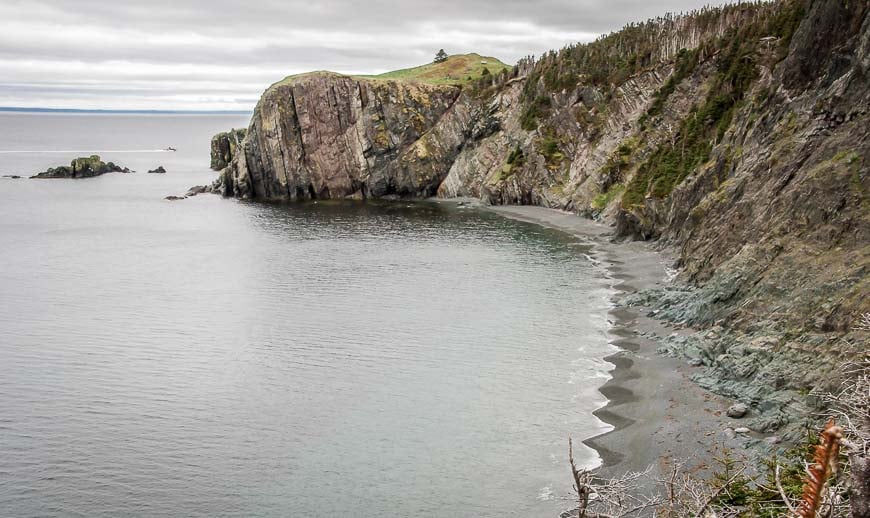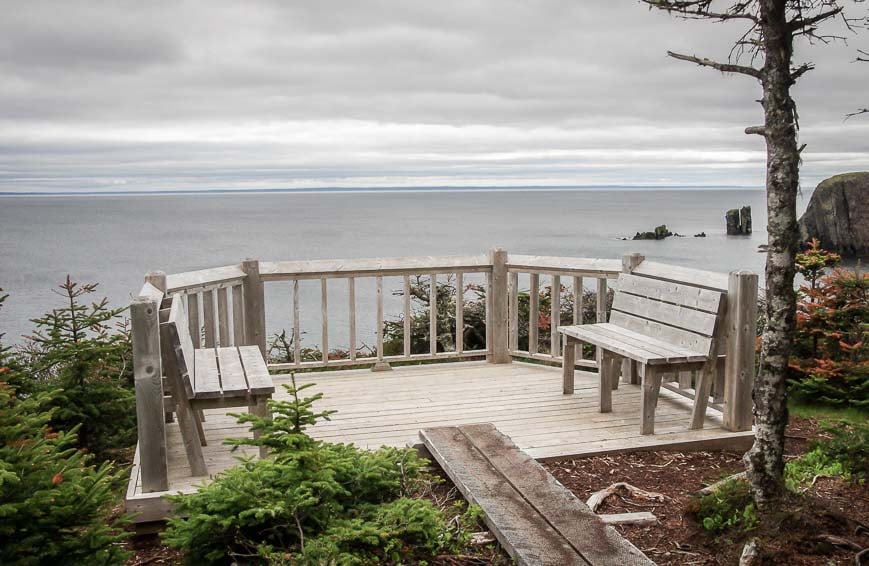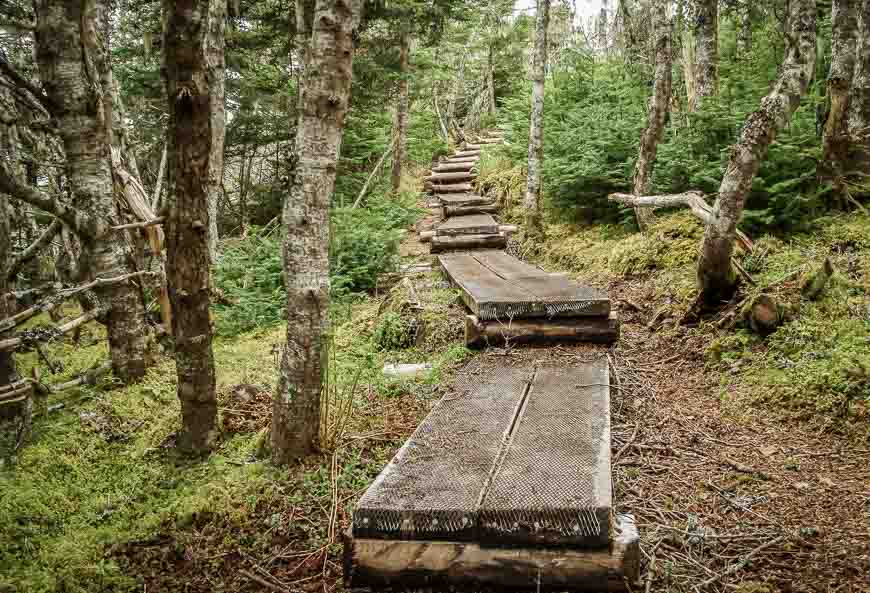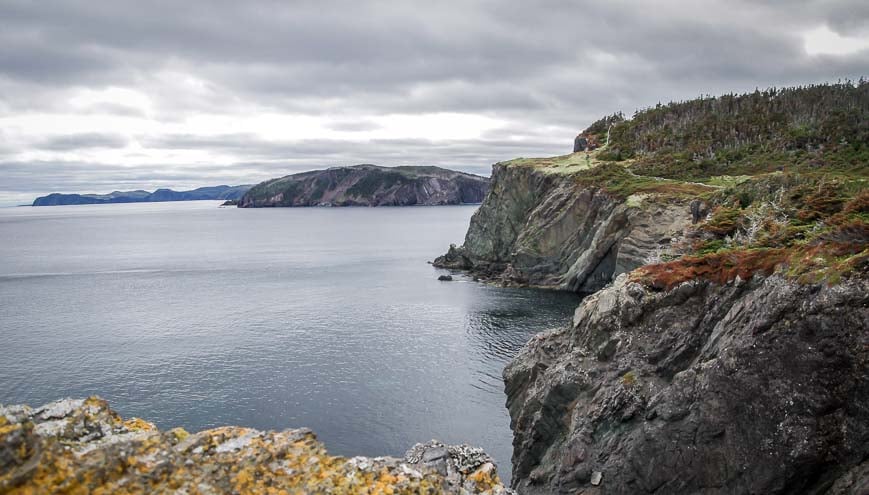 Our wildlife sighting on the trail
One of the highlights for me, apart from the superb scenery, was watching a couple of fox cubs playing. Their mom was nowhere in sight and the two of them looked like trouble.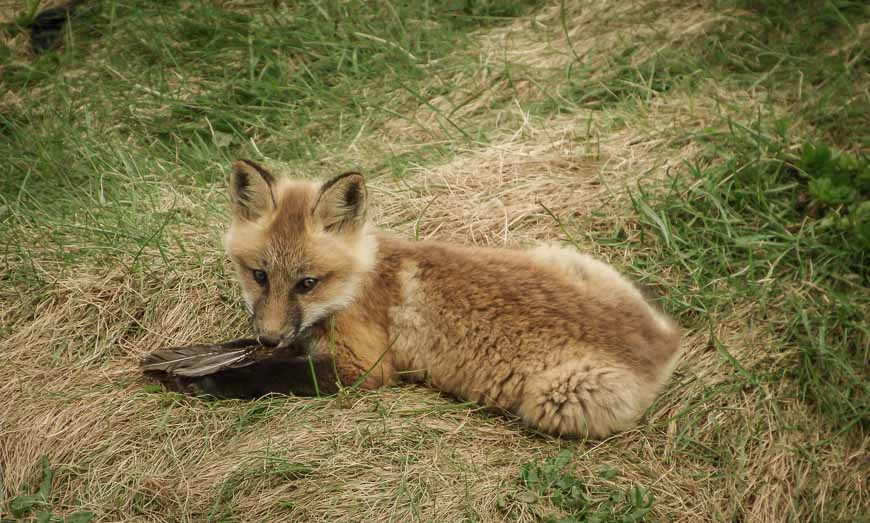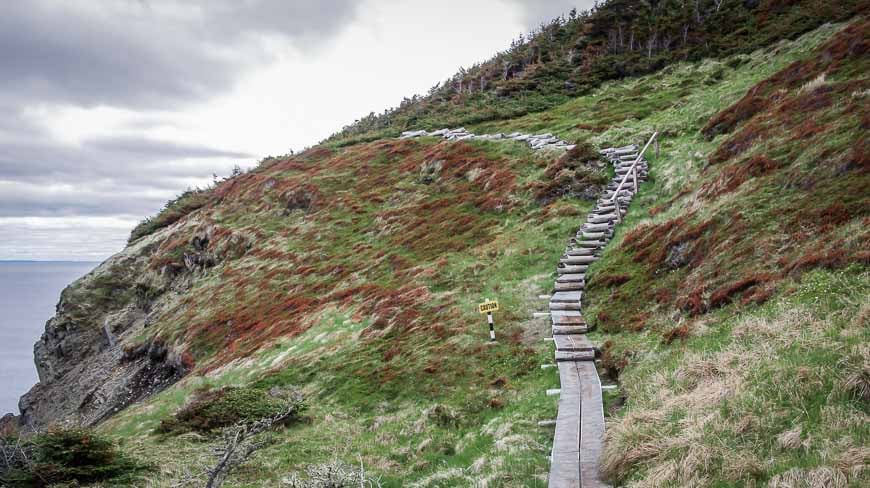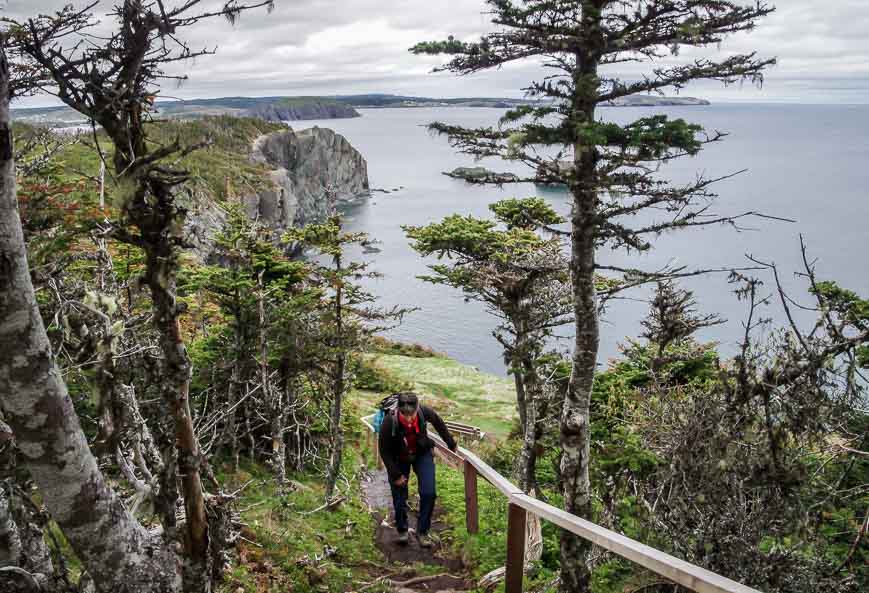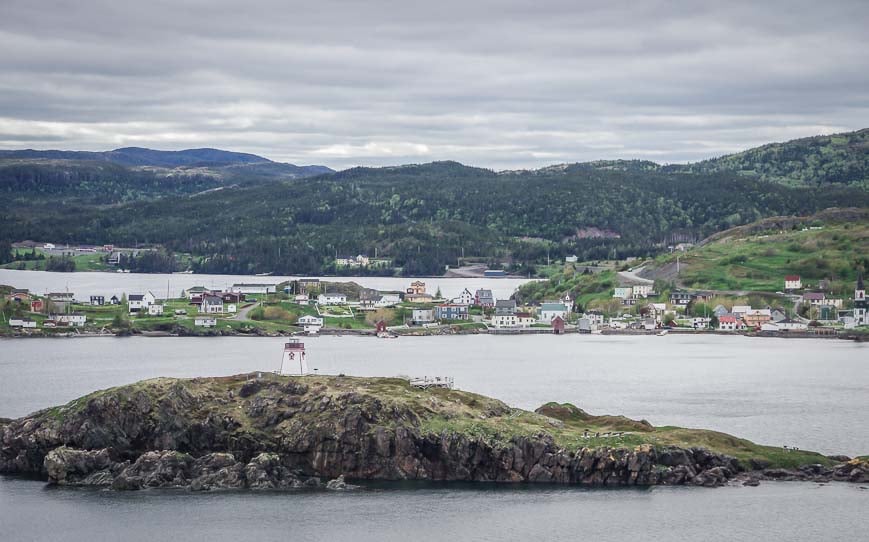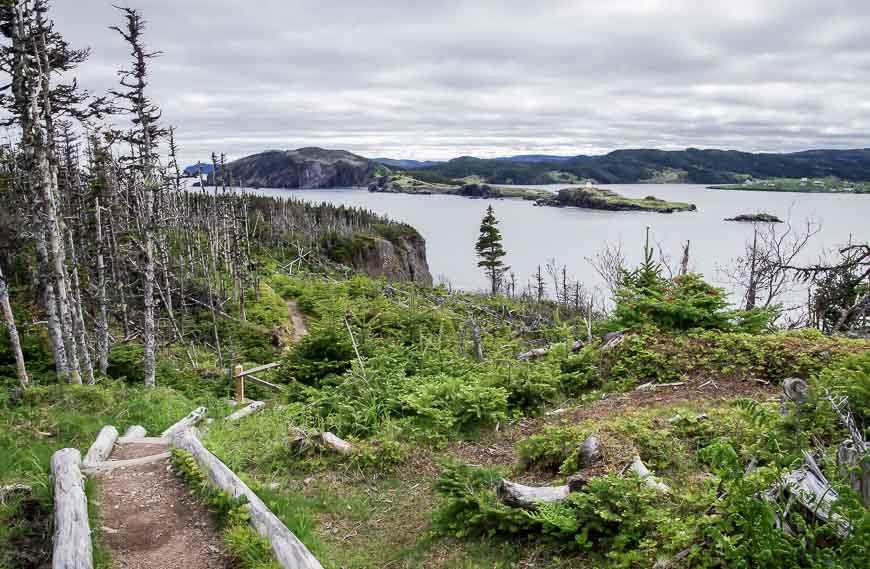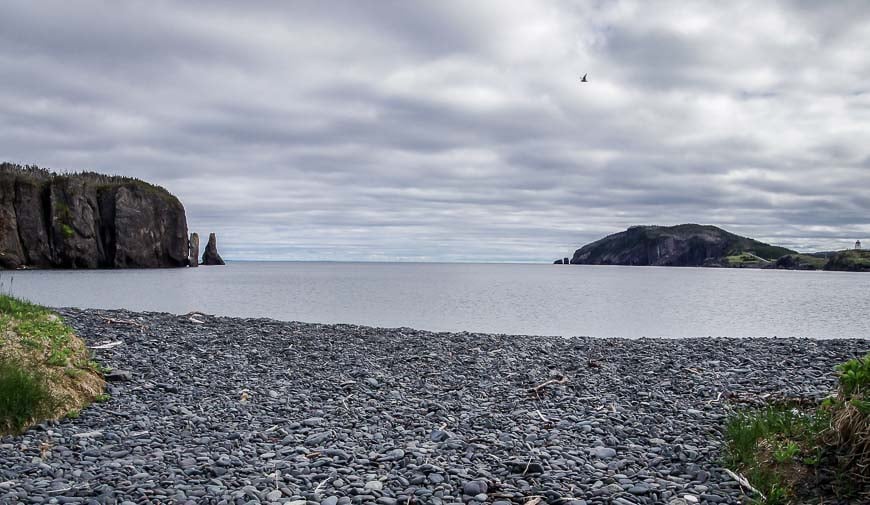 Useful information about the Skerwink Trai

l
The trail is accessed via a side road off of Highway 230. Look out for trail signage near the bright yellow Foodex building and head south. It's about 11 km from Trinity.
It's free to hike but there is a donation box to help with trail maintenance.
An outhouse is located within five minutes of the start of the trail.
Allow 1.5 – 2.5 hours to hike the trail but if you're into photography or you're hiking it with children, allow for some beach time at the end.
After the hike head to Two Whales Coffee Shop in Port Rexton. The food and coffee is excellent.
For more information about hiking the trail visit the Newfoundland Tourism website.
Where to stay nearby
I have stayed in Trinity for a couple of nights on two separate occasions. There are lots of great choices to recommend here including the Artisan Inn and Eriksen Premises.
In Port Rexton check out the Skerwink Backpackers Hostel.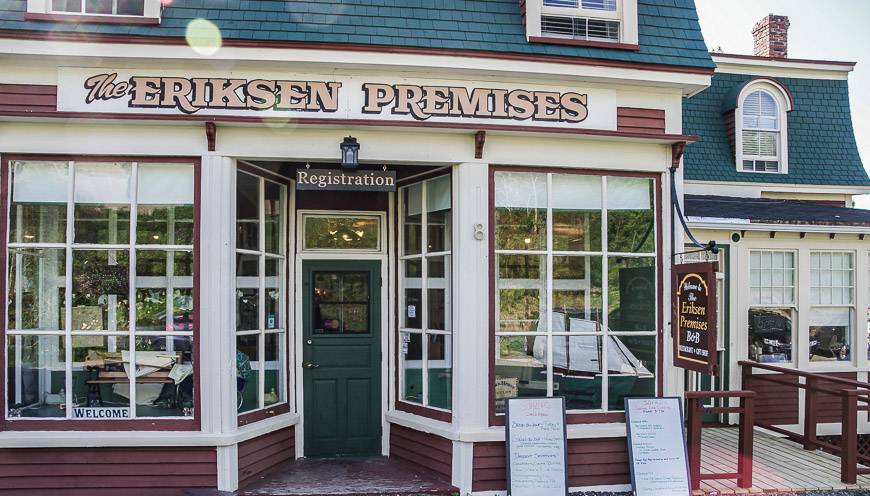 More reading if you're planning a trip to Newfoundland
Click on the photo to bookmark to your Pinterest boards.
***Thank you to Legendary Coasts for arranging an incredible dinner at the Twine Loft and a meeting with John Vivian. ***