The East Coast Trail on the island of Newfoundland, runs from Cape St. Francis in the north to Cappahayden in the south, a distance of 265 kilometres. The trail follows the rugged coast via a series of 24 connected paths, each with its own northern and southern trailhead. Most of the trailheads are an easy drive away from St. John's so it's possible to do them as a day trip, at least if you have a car shuttle.
When I was in Newfoundland, I had the chance to hike two sections of the East Coast Trail – the Sugarloaf Path and the Spurwink Island Path. They were very different experiences. The Sugarloaf Path was done with a friend on a beautiful sunny day. The Spurwink Island Path was done under cloudy skies with a group of 18 other people. Both experiences were excellent.
To back up, I should tell you that through the help of a number of dedicated volunteers, hikes are organized and led on a different section of the East Coast Trail every weekend from April until November.
The people in charge of scheduling hikes were kind enough to accommodate me, by moving a scheduled hike from a Sunday to a Saturday. A huge thank you for that.
The Spurwink Island Path – one of the difficult sections of the East Coast Trail
The Spurwink Island Path is one of the difficult sections that make up the East Coast Trail. The one way section of trail is 17 kilometres long. Although there aren't huge ups and downs, it's certainly what I would describe as rugged.
Much of the trail is in the woods – which I never like as much as the full on coastal hiking experience. Fortunately, once we hit our lunch spot at the Berry Head sea arch (a real highlight on the trail), the trail became way more scenic.
And the hike was always interesting because of the conversations one had with a diverse group of people from all over the world. Anyone can join a weekend hike, if you're prepared to sign a waiver. And for out of town visitors, there is always the option of carpooling out of St. John's.
Here's a look at what the Spurwink Island Path offers the hiker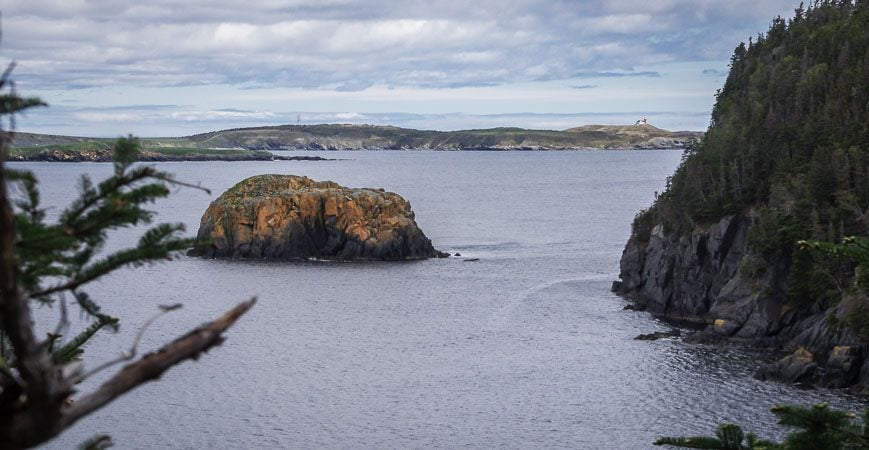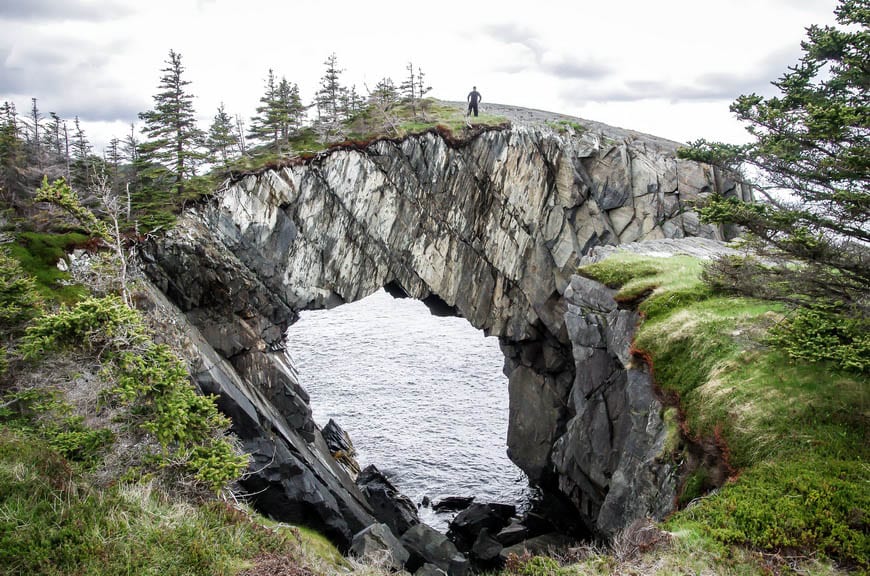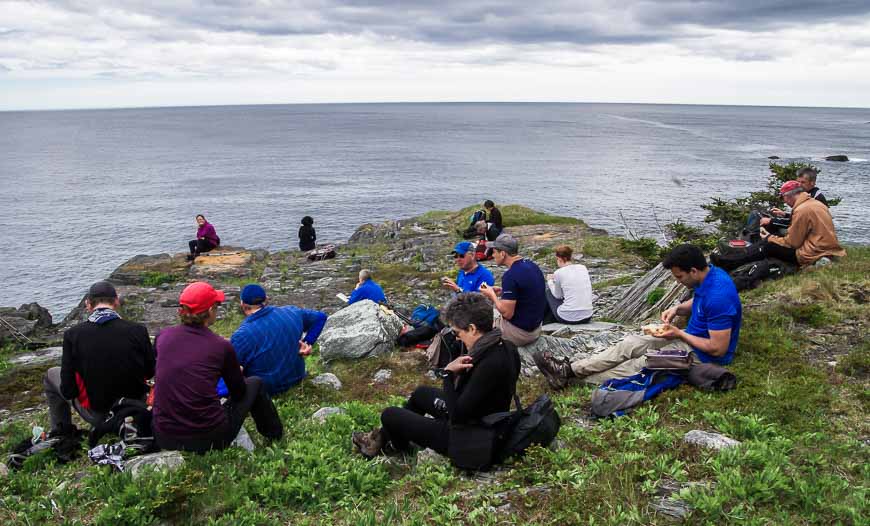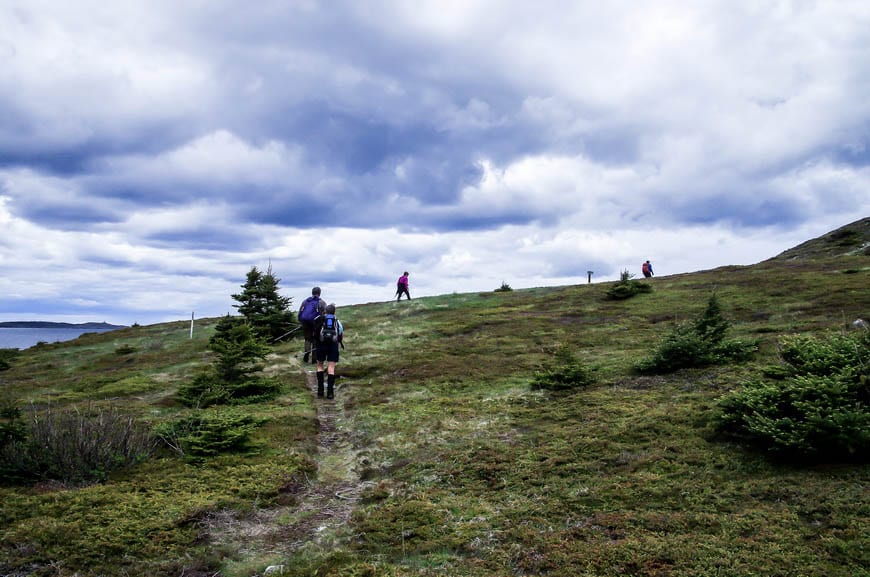 The Spurwink Island Path starts by the Aquaforte River near Hagan's Hospitality Home. The southern trailhead is at the back of the church in Port Kirwan.
Want to do the whole East Coast Trail?
It's possible to hike the whole East Coast Trail over 10 – 14 days. Check out Trail Connections if you want help with organizing accommodation and trip logistics. If you're heading out even for just a day, go prepared for all kinds of weather. A pair of poles and gaiters comes in handy too.
Further reading on things to do in Newfoundland
Click on the photo to bookmark to your Pinterest boards.