Dinosaur Provincial Park in eastern Alberta is one of the must visit sites in the province – an a UNESCO site to boot. It's got two major things going for it – badlands scenery on steroids and more complete dinosaur skeletons than anywhere else in the world.
Here's how to get the most out of a visit to Alberta's Dinosaur Provincial Park, even if you only have a day.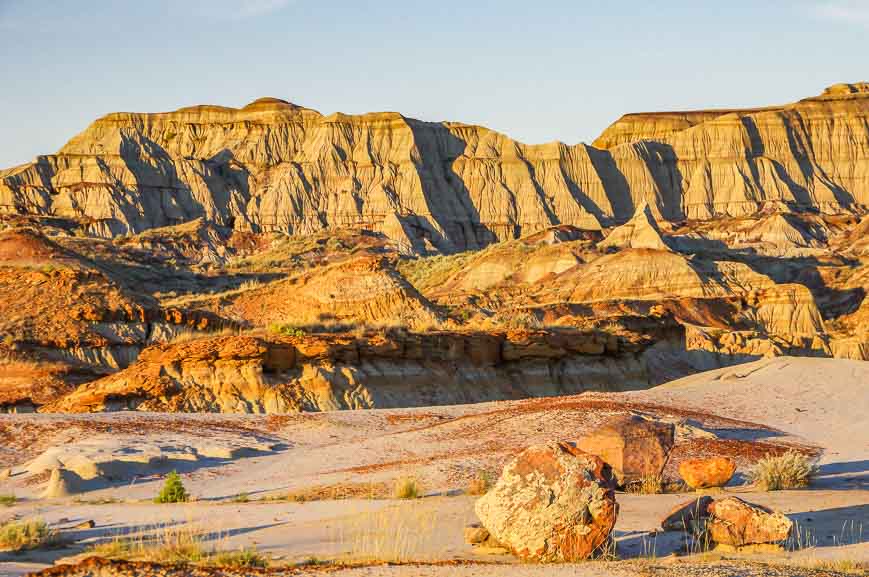 First – don't do the following
The phone rings and the frantic person on the end of the line says "Can you hold the tour?" Jarrid Jenkins, Head of Visitor Services in Dinosaur Provincial Park tells me he gets a lot of these calls every year.
It seems people confuse the town of Drumheller with Dinosaur Provincial Park – a UNESCO World Heritage Site. In fact these two places are a TWO HOUR DRIVE APART but the message often doesn't get through. Just so you know – they won't hold the tour.
Sign up for the Sunset Tour ahead of time
Offered between May and September, the sunset tour is ideal for photographers and those who appreciate the evening light. In June and July the two hour tour starts at 7 PM, so you don't quite get the full sunset experience.
You might do better late in the season to actually see it setting. Nonetheless, you do get access to parts of the park that are otherwise off-limits. The pace is relaxed as you make approximately three stops.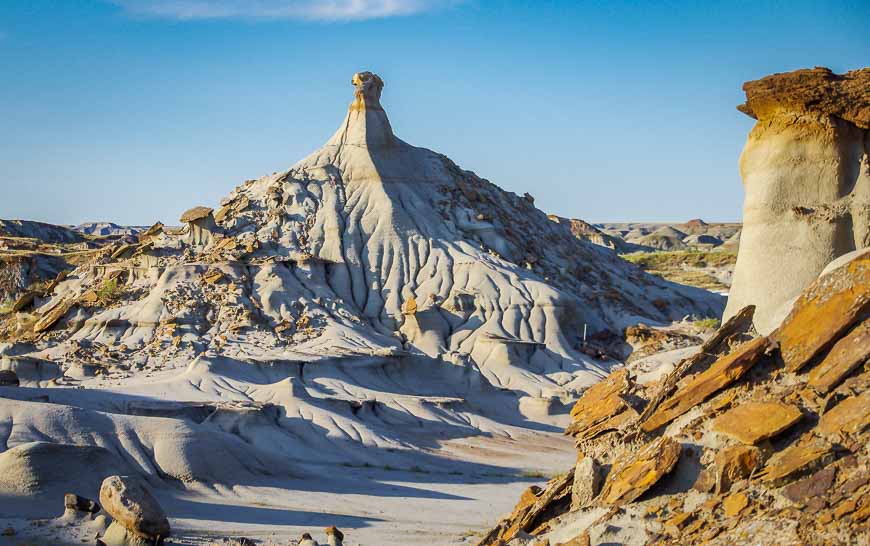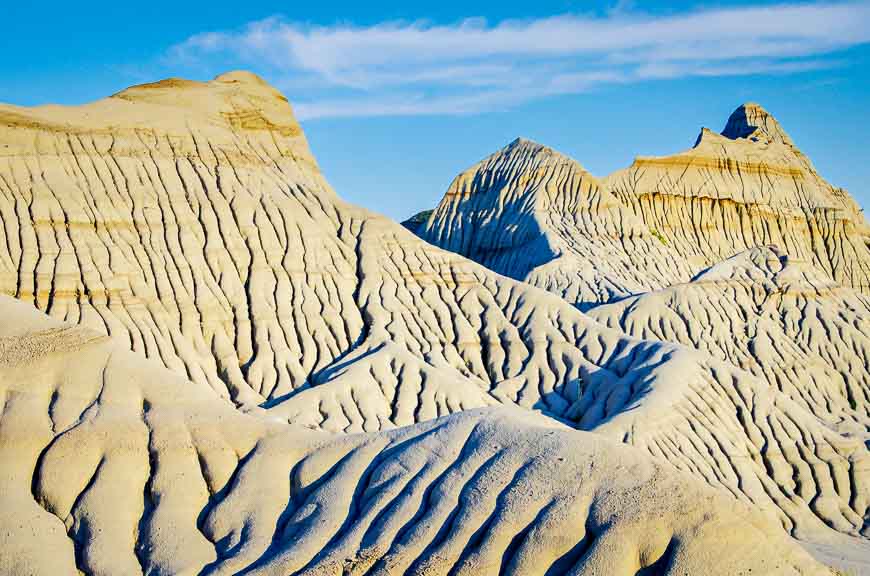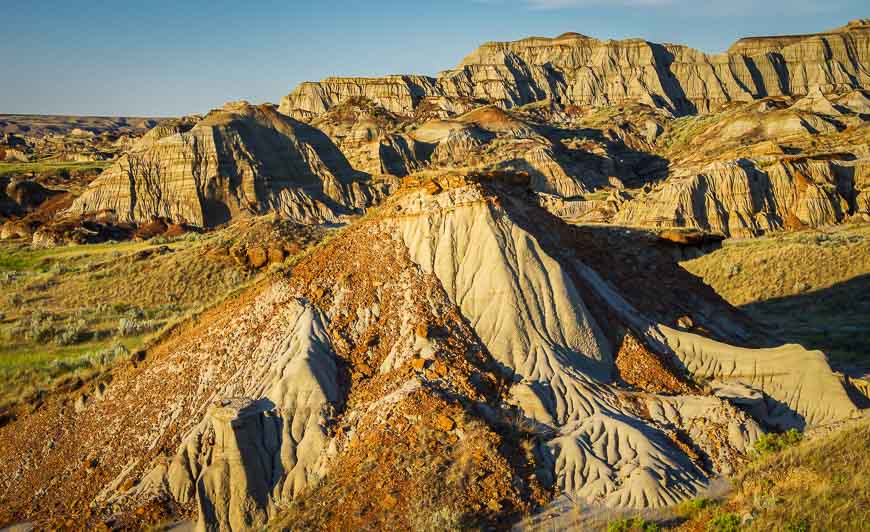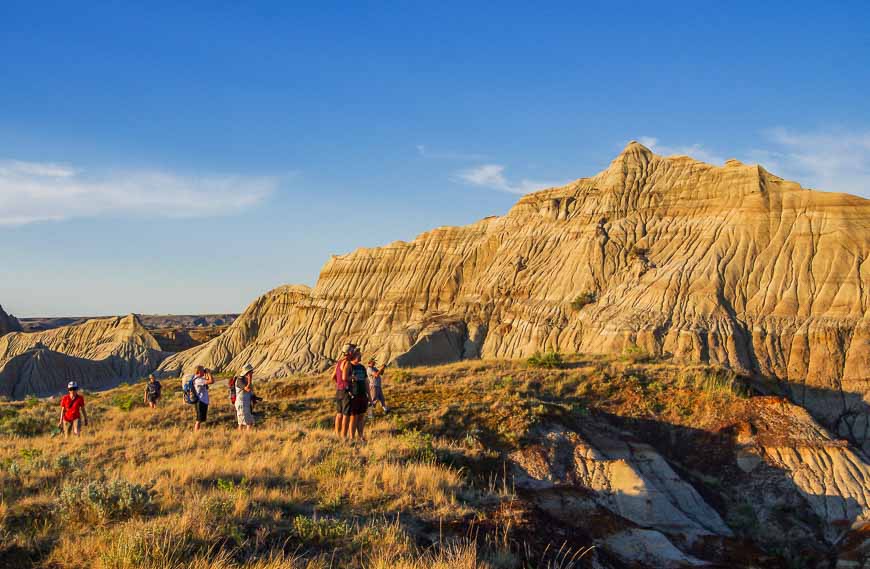 Take a backcountry hiking tour in Dinosaur Provincial Park
There are a number of tours aside from the sunset tour to do in the park. Some of the choices include a four hour Great Badlands hike, the Centosaurus Quarry Tour, fossil safaris and guided excavations that vary from one day to three days in length.
None of them fit with our schedule but Jarrid Jenkins came to the rescue and kindly took us scrambling and hiking in the backcountry.
We ended up climbing to the top of the highest butte in the area – and then looked for a safer way down – as it's always easier going up than down. Along the way we passed areas that were littered with turtle, fish and crocodile skeletons. We also found our fair share of dinosaur bones in place. Once you knew what to look for it wasn't hard to find fossils.
The backcountry is a treat to hike – especially when the sun isn't blazing. Temperatures were a comfortable 27°C so it was easy to spend several hours out exploring. Just don't forget a hat and several litres of water on whatever tour you do.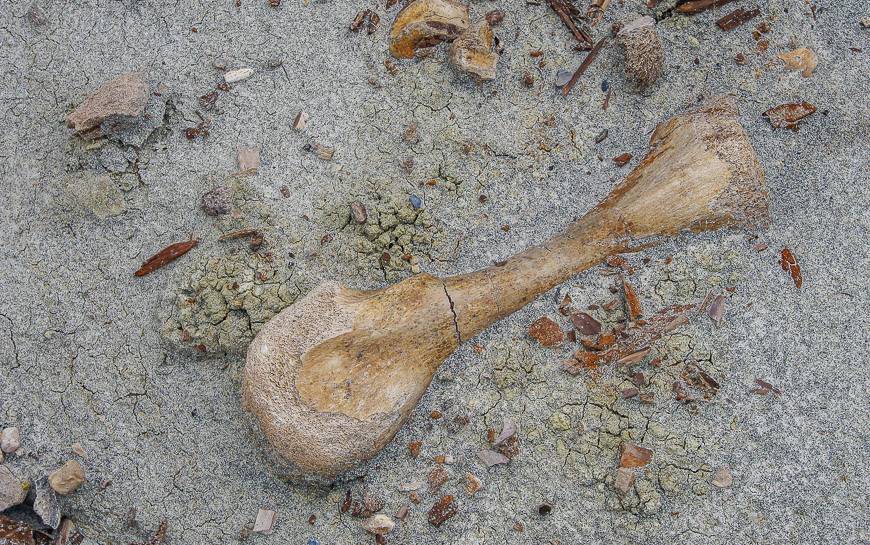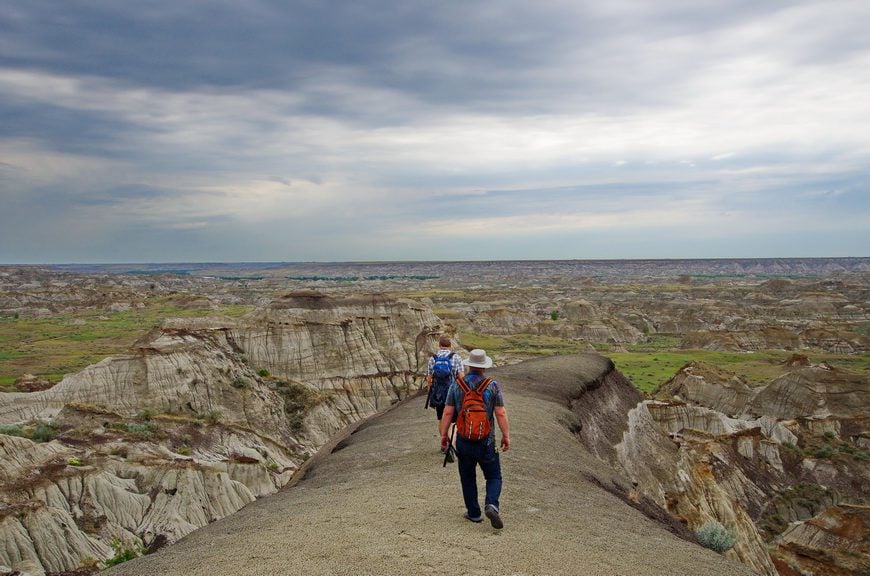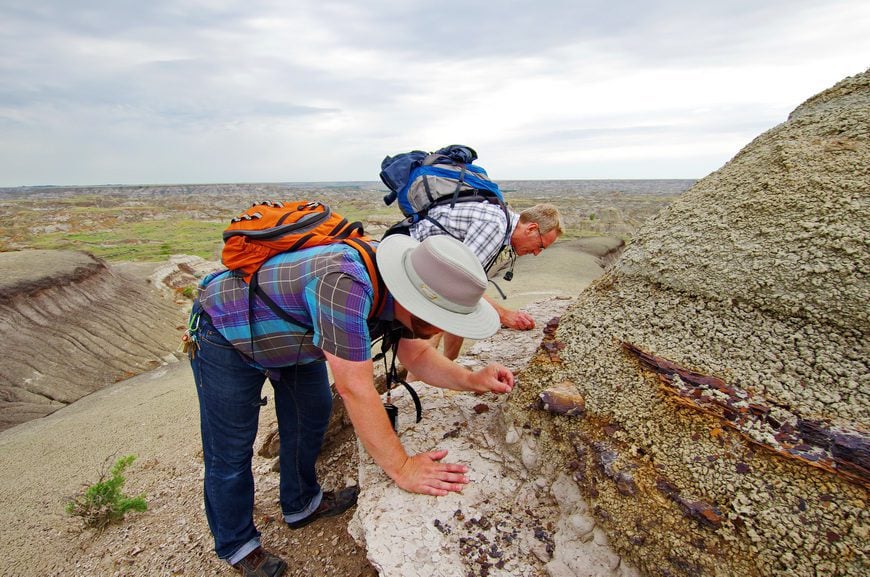 Camp or glamp in Dinosaur Provincial Park
In Dinosaur Provincial Park you have a choice of traditional camping with your RV or tent but you can also avail yourself of their comfort camping option. While similar to glamping, you will have to share bathrooms and make your own meals – and there isn't a butler to be seen. But really, it's a great alternative to traditional tents.
Our room had a fan – that made sleeping in 35°C heat doable, a heater for cooler nights, a dining table, small couch, BBQ, a coffee maker and all the linens and kitchen utensils you'd need. Furniture is locally made – a nice touch.
Outside, not only is there a stellar view of the Red Deer River but you can plunk yourself down in an Adirondack chair to admire said view. A couple of picnic tables and a fire pit will keep the smores lovers happy.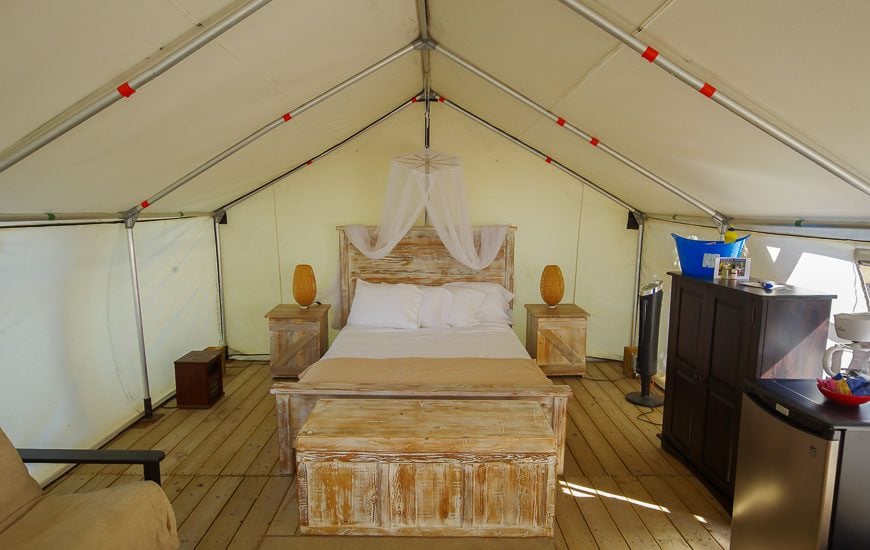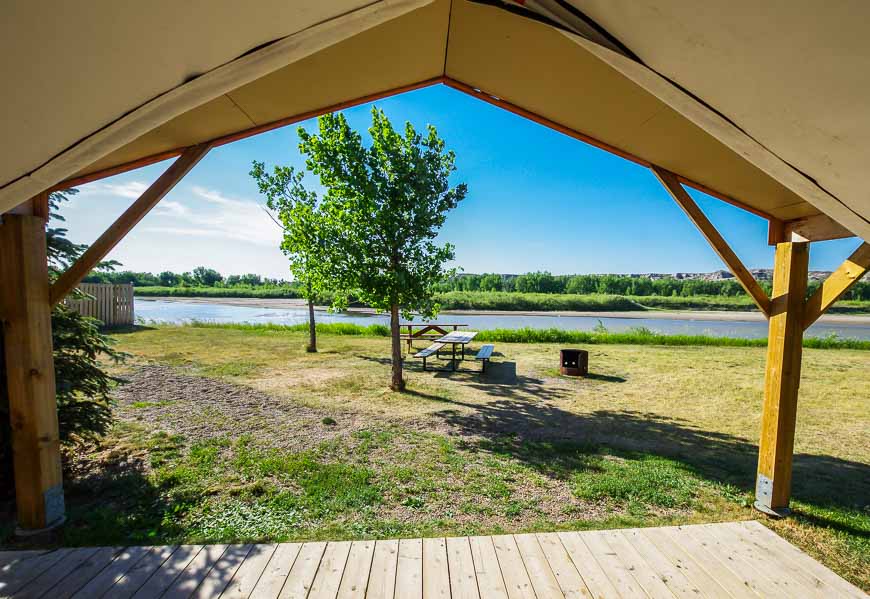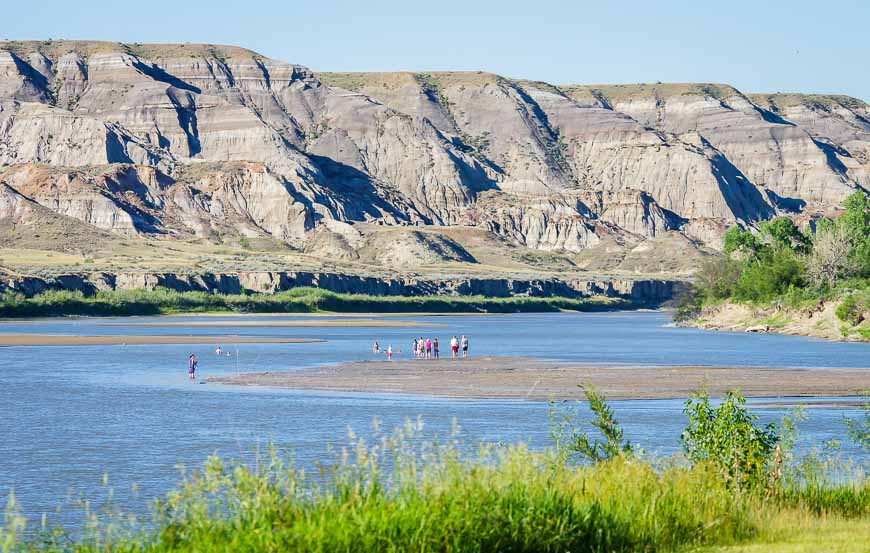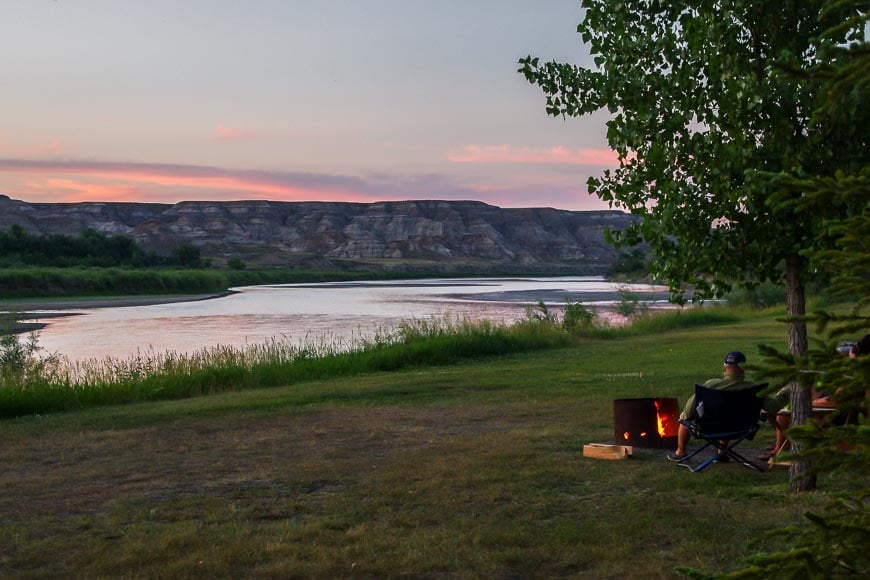 Check out the birds in Dinosaur Provincial Park
The other highlight of our visit to the park was the birding. John couldn't sit still as he was so busy looking at birds. Two of the more interesting birds we saw were the lark sparrow and the common nighthawk. And nothing beats waking up in the morning to the sweet song of a bird you don't usually hear.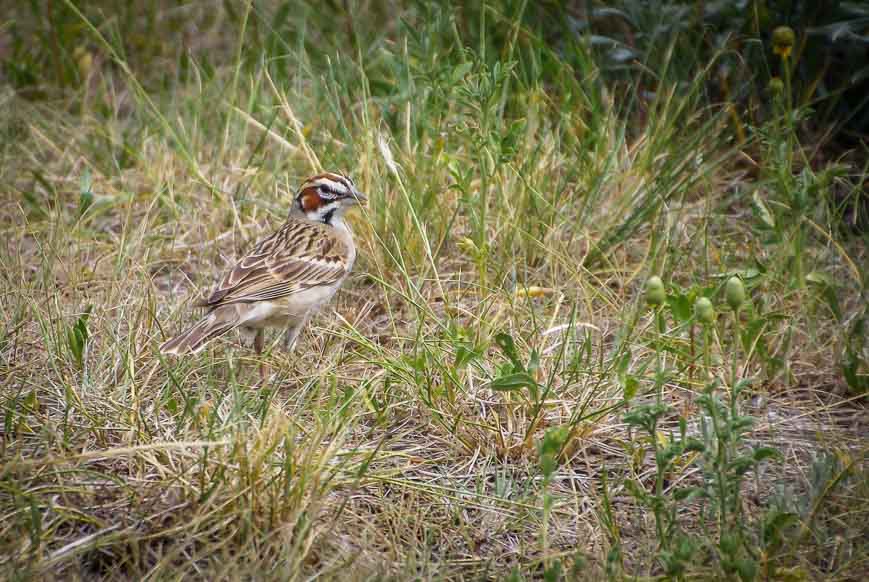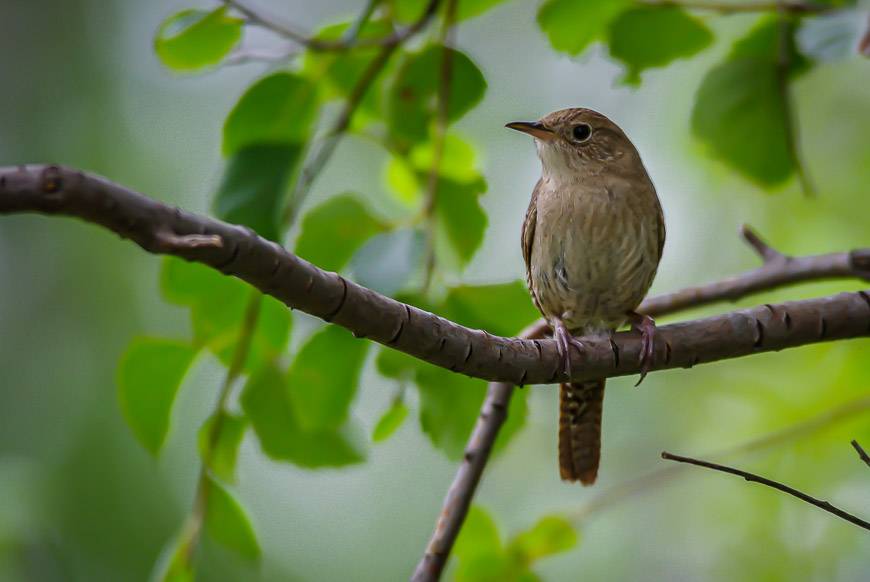 In total we had just under 24 hours in the park. In hindsight, I wish we'd had another night, especially as the camping experience far exceeded my expectations.
For more information on the park's interpretive programs, visit the Alberta Park's website.
More reading on things to do in Alberta
Click on the photo to bookmark to your Pinterest boards.
Thank you to Travel Alberta and to Alberta Parks for help in making this trip a reality. And a big thank you to Jarrid for giving up your morning to show us around!