I have two bags I use for travel. One is a basic carry-on roller type bag and the other is my waterproof North Face duffel bag. I use the duffel bag primarily when I'm off on an adventure and I have a lot of gear with me. As you can well imagine – and probably experienced yourself – it's not exactly the picture of organization inside the duffel bag. In fact it's a veritable black hole.
Well along come Sean and Lee Renshaw – two brothers and recent college graduates who came up with a creative solution to the back hole effect. It's called the Rise and Hang Duffel Bag. Basically it's a portable, collapsible shelving system built into the bag.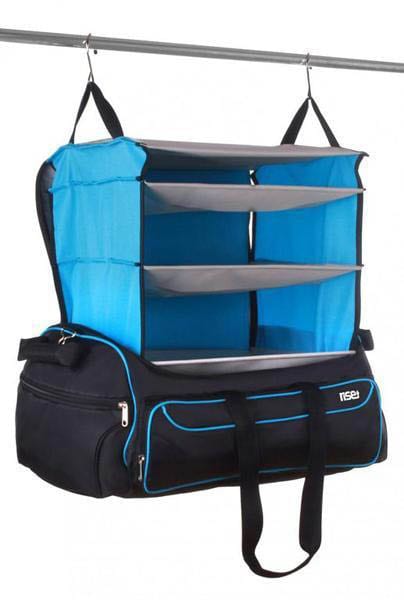 Their feel good story goes like this
Come up with a great idea, learn to sew because no one will make a prototype, collaborate with designers and manufacturers and then make a pitch on the Dragon's Den.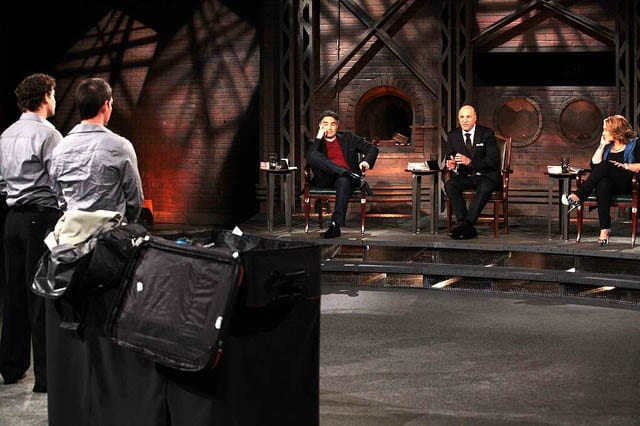 They were successful in making a deal with Arlene Dickinson and David Chilton. And now they're off and running.
I received two duffel bags to try from them. One is what I would term a gym sized bag (approximately 12″ x 20″ x 5″) while the other is a weekend bag – with more room and a few outside pockets too.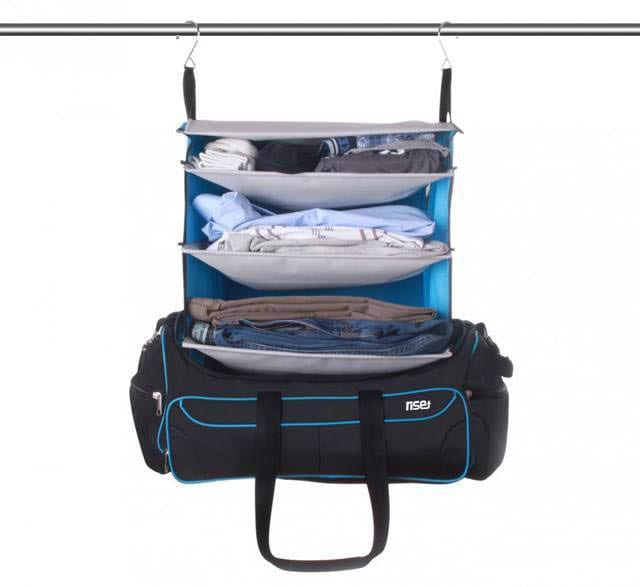 I stuffed all the compartments in both bags and then collapsed them into the main bag with no problem. In fact I really think these two are onto something.
I like the fact that the luggage shelves are different sizes and I like the material they're using. It seems tough and it would be easy to wipe down and keep clean with soap and water. The outside pockets in the larger bag are a nice feature. The only issue I see – would be with people whose closets are so jammed that they might have a tough time finding space to hang the bags in order to pack them.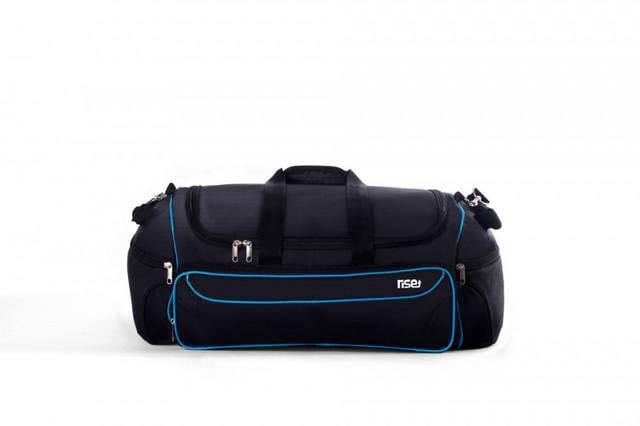 Prices seem reasonable. The smaller bag retails for $54 and the larger one sells for $99.
If you're the type who uses duffel bags but bemoans the black hole inside then I think you'd be very happy with a Rise and Hang Duffel. You can purchase them on their website.
Note: It would appear that in spring 2021 the RiseGear company is no longer in business.
Further gear reviews