One summer our party of five including our guide, Ginny, from Naturally Superior Adventures, completed a 70 km kayaking trip around Michipicoten Island in Lake Superior. Mother Nature cooperated and supplied more sunshine than fog, little in the way of rain and enough wind to keep the majority of biting insects at bay – but not so much to keep us landlocked on shore.
The Michipicoten Island circumnavigation was a great success – no boats or human sightings for four days, wonderful northern scenery, woodland caribou sightings – including the rare albino caribou, enough paddling that you feel you earned your two hour afternoon nap, and delicious food and wine.
This post includes some affiliate links. If you make a qualifying purchase through one of these links, I will receive a small percentage of the sale at no extra cost to you. Thank you for your support.
Highlights of our kayaking trip around Michipicoten Island
The kayaking trip started with a boat shuttle across Lake Superior to the East End Lighthouse, the start of our circumnavigation. There is the option to do an 18 km crossing from Bonner Head to the mainland and back to Michipicoten Bay – for advanced kayakers only who also have great navigation skills.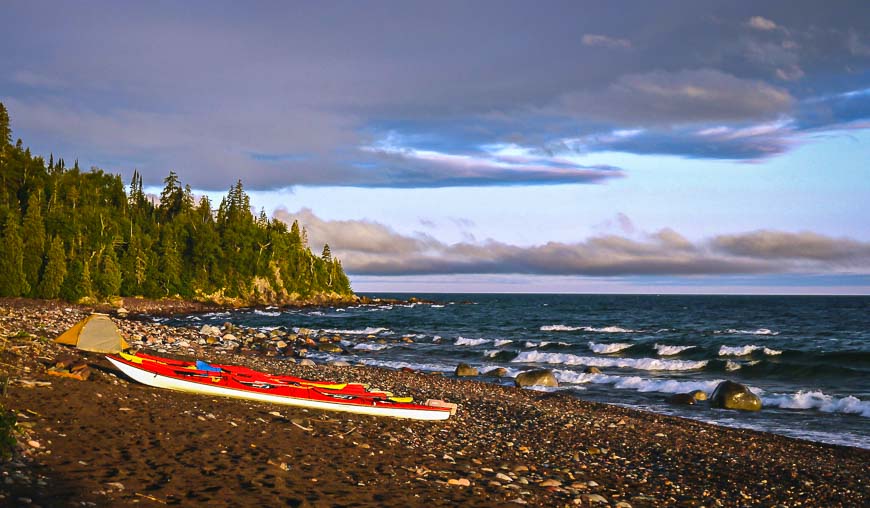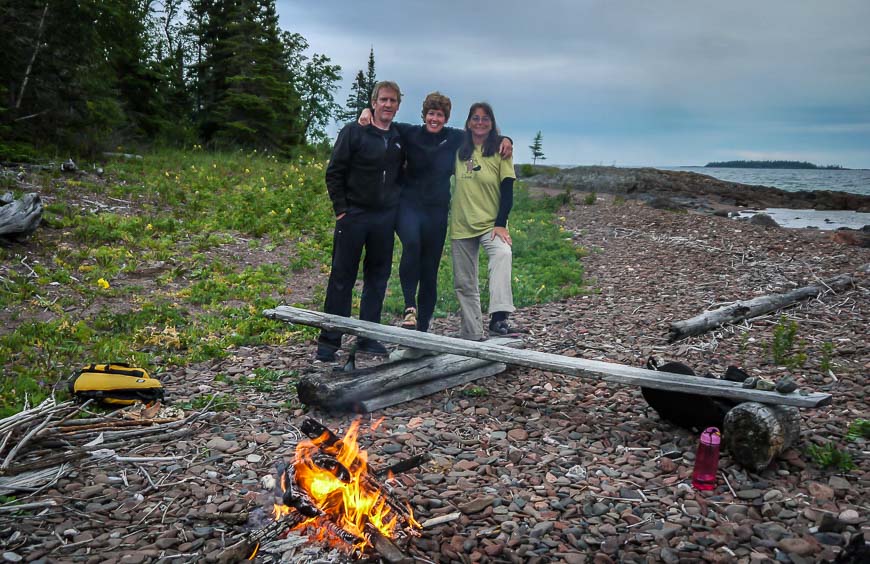 The best months to kayak around Michipicoten Island
July and August are the best months to kayak. The weather is more predictable and there are fewer storms. No matter what, go prepared for all types of weather including dense fog. Definitely wait for fog to lift unless you are with a guide and they give the go-ahead.
We paddled to Davieux Island based on a compass setting and the island didn't come into view until we were within feet of it.
Also build in a day or two for wind. There's no need to go toe to toe with Lake Superior. It's a lake that can be more dangerous than the north Atlantic Ocean.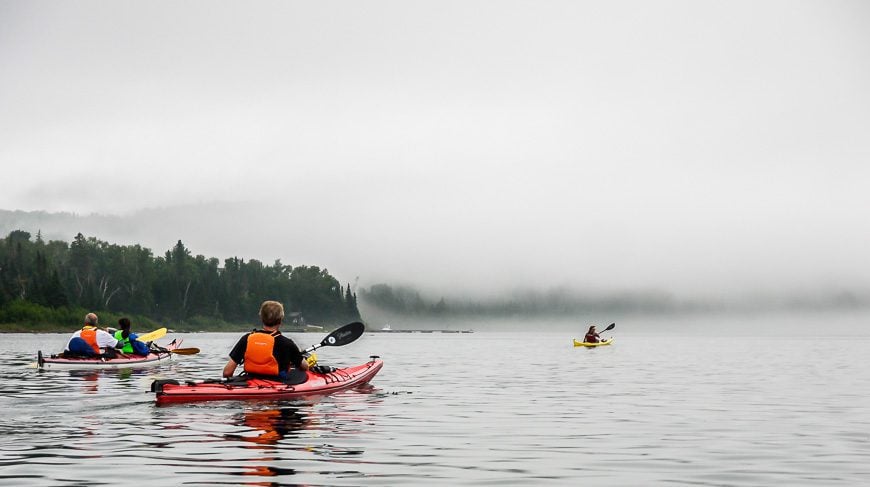 Facing your fears
All in all it was a great and mostly relaxing week. And I say mostly relaxing because there was the odd bit of fear felt on the water in the face of a few big waves.
Bring it on. I'm ready for more and already thinking of what other paddling trips I'd like to do on the big waters of Lake Superior.
For more reading on the area try: An Introduction to Michipicoten Island – Lake Superior's Wild Heart by David C. Whyte.
Some other books that might be of interest include: Lake Superior Rocks and Minerals, Lighthouses of Lake Superior's North Shore: The Historic Beacons of Minnesota, Isle Royale and Ontario and Lake Superior Agates Field Guide.
Further reading on things to do in northern Ontario
Click on the photo to bookmark to your Pinterest boards.