The paved Mesabi Trail stretches from Grand Rapids to Ely, a distance of approximately 120 miles. It takes you through 28 mining communities with names like Taconite and Mountain Iron. The rolling landscape of hills the trail traverses is known as the Mesabi Iron Range and is home to some of the largest deposits of iron ore in the United States.
The Star Tribune has called the Mesabi Trail the Best Rural Bike Trail in Minnesota.
Mesabi Trail biking from Chisholm to Virginia
I had the pleasure of biking a section of the trail between Chisholm and Virginia in mid-October. Unfortunately I felt like I was just getting into the groove when night fell and it was time to call it a day.
This is one trail because of the countryside it traverses – that I'd like to return to and ride in its entirety once it's completed. It will ultimately be 145 miles long and one of the longest paved trails in the US.
As it was I spent the night just off the Mesabi Trail near Biwabik at The Lodge at Giant's Ridge (a ski hill) and would highly recommend it. It's got a great little restaurant onsite that hungry cyclists will adore called Burnt Onion Kitchen & Brews.
Why you should bike the trail
What you'll find along the trail are gently rolling hills, lots of beautiful iron-rich red dirt, forests, and old mine pits full of turquoise-blue coloured waters – because of dissolved minerals that reflect the colours we see.
Parts of the trail feel very much as though you're in the wilderness whereas there are sections that run parallel to the highway and so like many bike trails, it's not all peace and quiet.
But there is plenty of bird and animal life if you pay attention. Every community you ride through has a welcoming arch, signage and great maps. You will never get lost on this trail!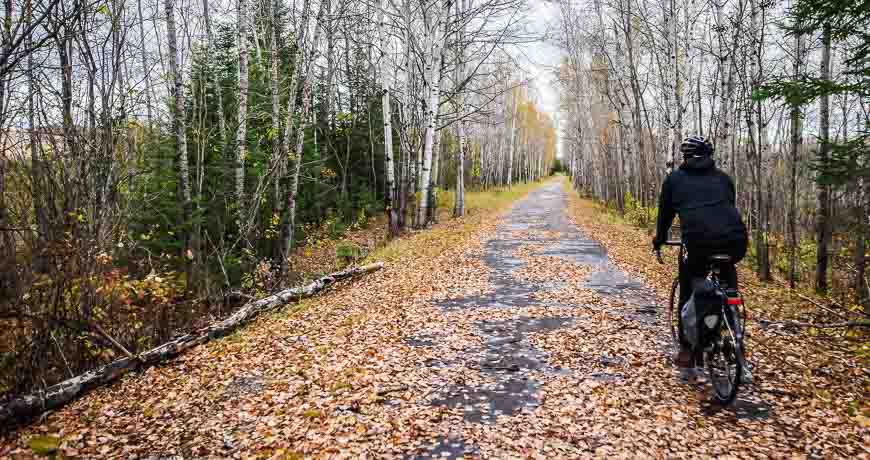 Can you rent bikes along the Mesabi Trail?
There are four places to rent bikes along the Mesabi route. Look to these stores for repairs as well.
Giant's Ridge Bike Shop in Biwabik will do it all for you from renting bikes, to designing a lodge to lodge program. They also provide suggestions on where to eat and what to see along the route. You can call 218-780-4541 or 218-865-8024 to get the trip planning started. You can also email [email protected]
Bikes on Howard in Hibbing rents bikes for $25 per day.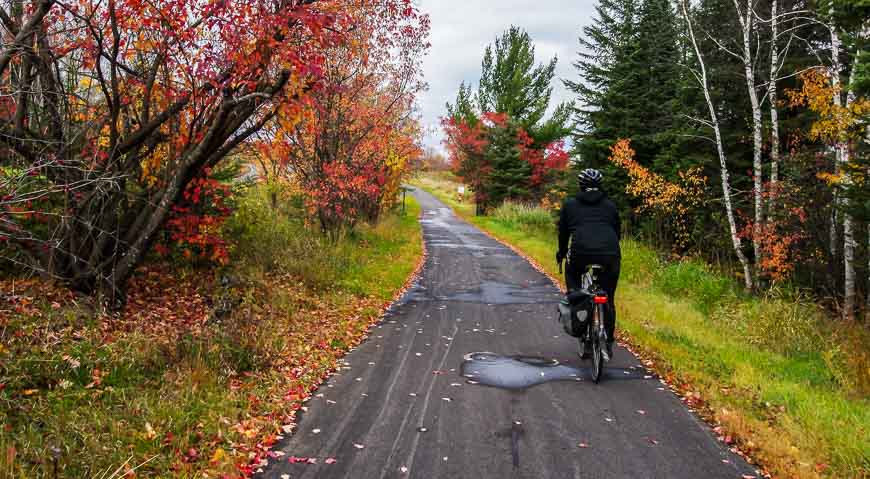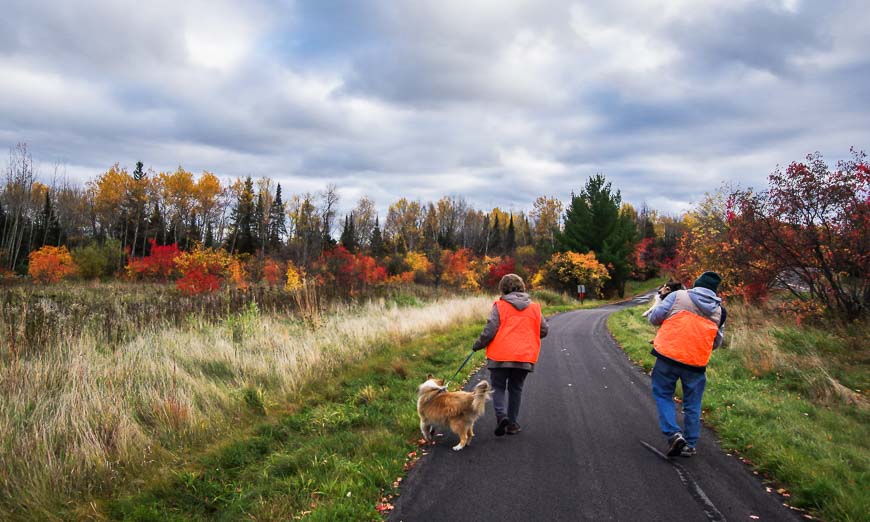 Is there a shuttle service along the trail?
You're in luck! The Mesabi Trail is well serviced when it comes to shuttles. From early May until mid-October a shuttle service is available between 9 AM and 6 PM in summer, and with shorter hours in spring and fall. You and your gear will be portaged to the next part of the trail and/or hotel.
To make a reservation call 218-780-4541 or 800-688-7669 ext 8024 or 8025 or try 218-749-9278. Up to 12 bikes and passengers can be transported on a trip. The more people there are, the less expensive the shuttle.
The shuttle service is available anywhere between Grand Rapids and Aurora. (Much of the trail between Aurora and Ely is still in the planning stage with more construction scheduled in 2017 and 2019.)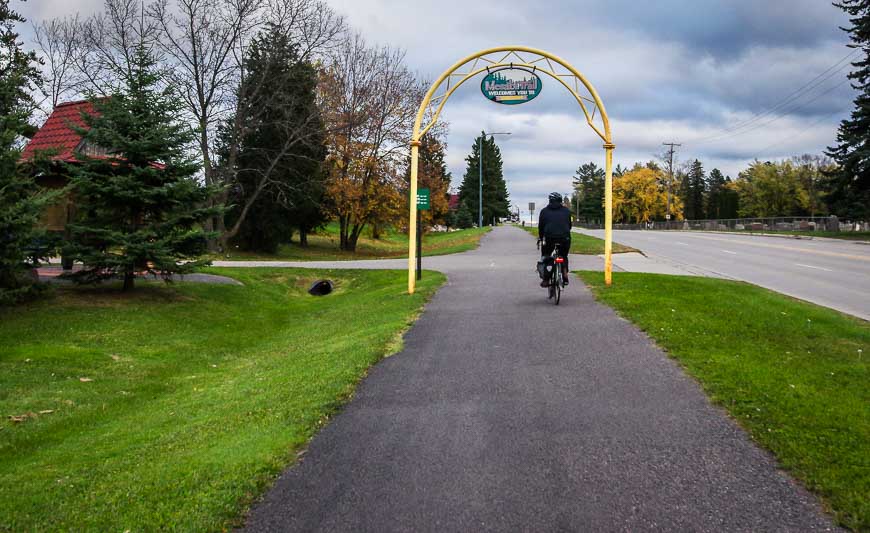 Is there a cost to cycling this trail?
If you are over 18 and you're on wheels – be it a bike or inline skates, you need a trail pass. If you're a hiker, runner, walker or someone with disabilities you are not required to purchase a pass.
The cost is $5 for a three day pass with funds going to support the trail. Either use the self-pay boxes along the trail or buy from vendors located in towns along the route.
For more information about the trail visit their website.
A big thank you to Explore Minnesota for showing me some of the best biking in the state!
Further reading related to cycling
Click on the photo to bookmark to your Pinterest boards.