I hadn't even heard of the Dragoon Mountains until I arrived at Cochise Stronghold Retreat. We drove up at night and couldn't see a thing. It wasn't until I looked out the first morning that I realized what a beautiful area we had happened upon.
We had booked the B&B as it was reasonably close to Chiricahua National Monument and figured it would make a great base for several days. But we didn't appreciate that right out our back door were some incredible hikes in the Dragoon Mountains.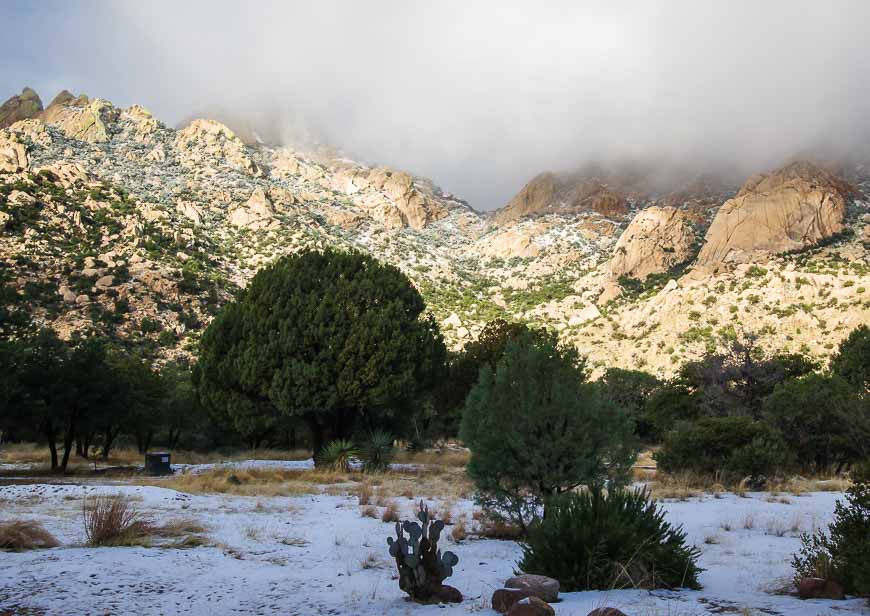 The Cochise Indian Trail hike in the Dragoon Mountains
Before I describe the hike I should tell you a little about Cochise Stronghold. Considered to be one of Arizona's "sky islands", Cochise Stronghold is a premier destination for birding as well as hiking, rock-climbing and horseback riding.
The area served as a "natural fortress and hideout for the Apache Indians of the Chiricahua clan" – who were led by Cochise. He was born in these mountains and spent 12 years from 1860 – 1872 battling the US Cavalry. He's likely buried in them somewhere as well though rumour has it only one white man – his blood brother – knows of the burial spot and I'm sure that man is also long gone.
The hike itself climbs at a gentle grade for the first mile. In short order lichen-covered granite domes and pillars come into view. They are especially dramatic during the magic hour. It's only three miles to the divide with a total elevation gain of about a thousand feet.
From the divide you can continue toward Cochise Stronghold West. On the day we visited the trail was snow-covered. The extra two miles along this portion of the trail is far more isolated but reportedly offers views of fantastic rock gardens. Next time we'll do it.
Here's what a hike in the Dragoon Mountains looks like.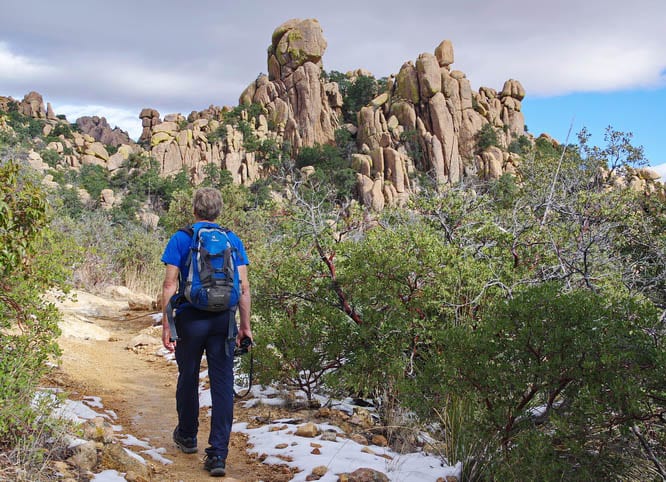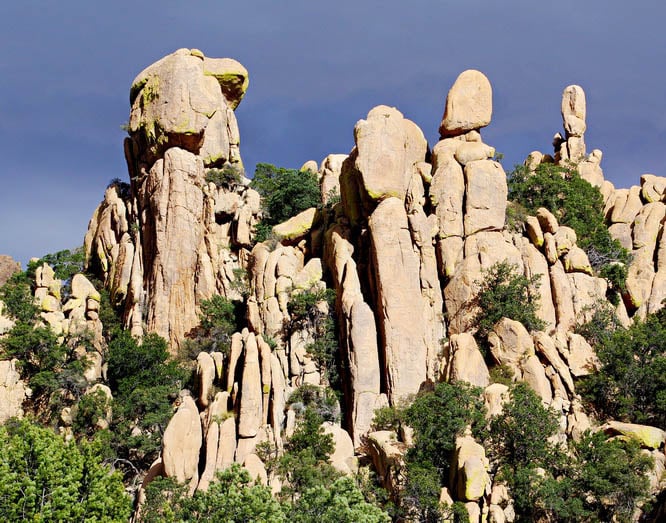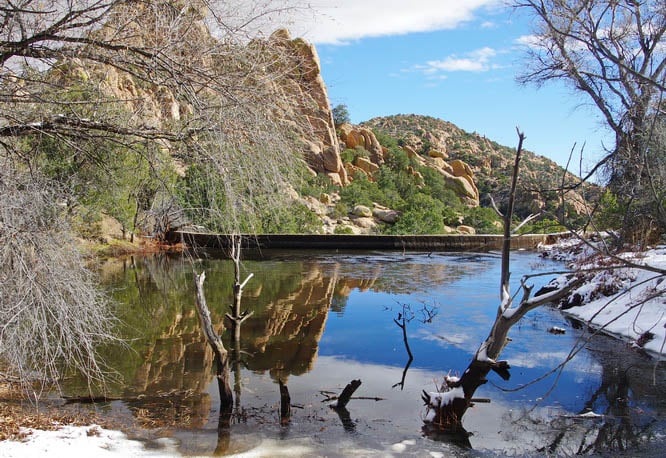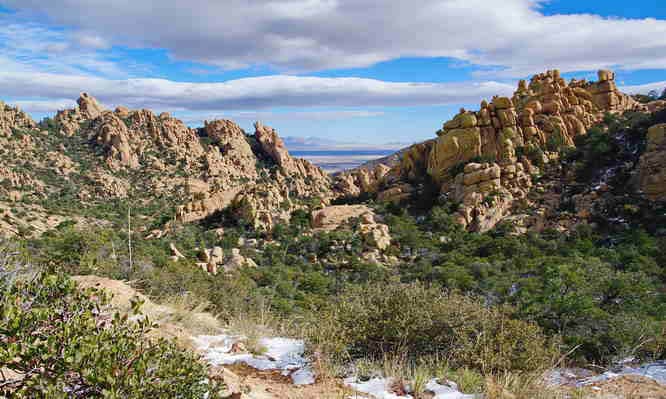 For more information on the Dragoon Mountains check out the Visit Arizona website.
Further reading on Arizona hiking
Click on the photo to bookmark to your Pinterest boards.