One summer my daughter spent three weeks attempting to hike England's 630 mile Southwest Coast Path. I say attempt because she gave it her best shot for three weeks. The Southwest Coast Path is what one would call an epic adventure as it follows the scenic coastline of Cornwall, Devon, Somerset and Dorset.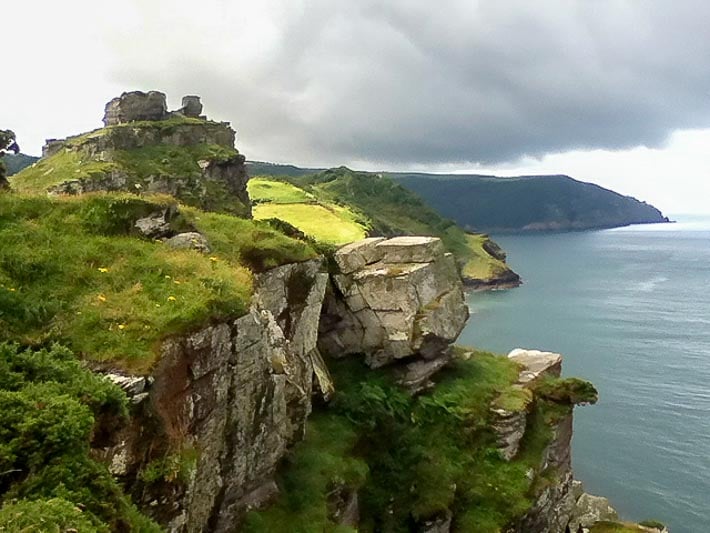 But after rain, rain and more rain, ferry schedules that didn't mesh with my daughter's timetable, expensive plus hard to book B&B's (because of Bank holiday weekends), plus a loneliness on this trail that she hadn't experienced on any of Spain's long distance trails, she called it quits.
The ferry from Plymouth to Santander, Spain was the next stop and from there she hiked the whole of the Camino del Norte – a long distance trail across the top of Spain. Best of all – she thoroughly enjoyed herself.
What the Southwest Coast Path is really like
Still looking back over her pictures she had plenty of good things to say. The scenery is fantastic – even if it's tough going and treacherous in places. B&B owners are friendly and the food is much better than what you typically get in Spain on the trail.
But there were cows that cornered her and made her fear for her life, cliff side walking where a fall would result in death, loads of biting insects and very few people. That – and the rain – is why she decided to head for Spain.
She recommends doing it with a friend and picking a section rather than the whole trail. In three weeks she met only one other hiker planning to do the whole path but lots of people out for a day, a weekend or a week.
When I look at her pictures it absolutely makes me want to hike it. But I think I'd take her advice and go with a friend or my husband so there is someone to share the experience.
And with England's notoriously wet weather, a week in the rain would be okay but 6-8 weeks, the time it takes to do the whole trail, wouldn't be any fun if the rain was constant.
All her photos were taken with a phone so the quality isn't as good as an SLR – but the coastal beauty of the Southwest Coast Path still shines through.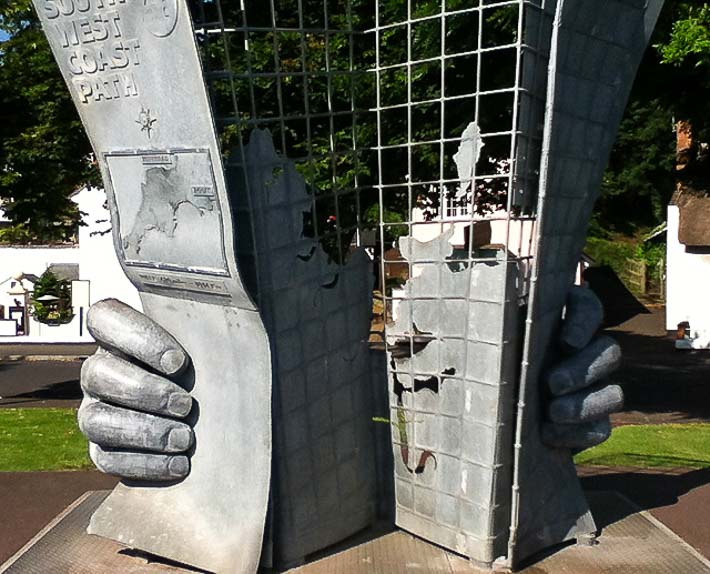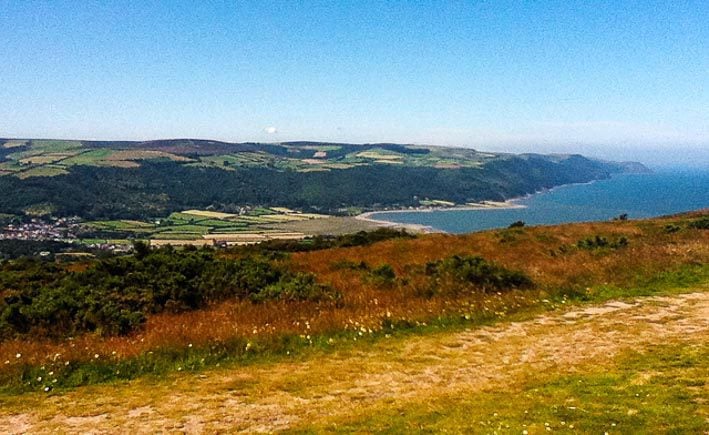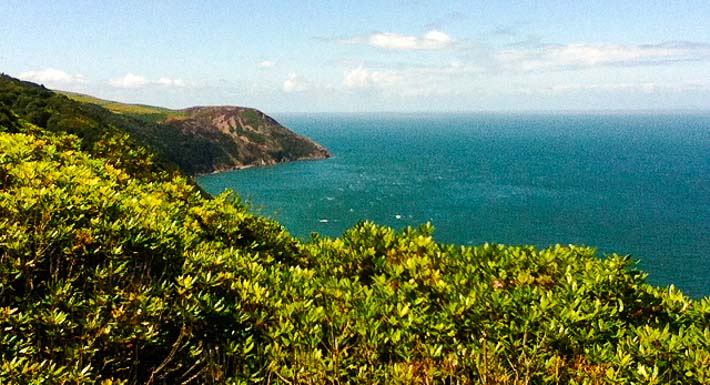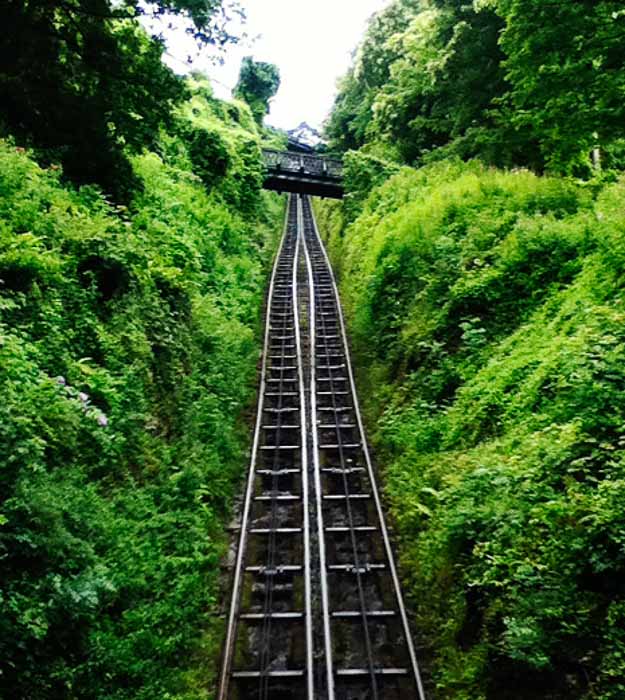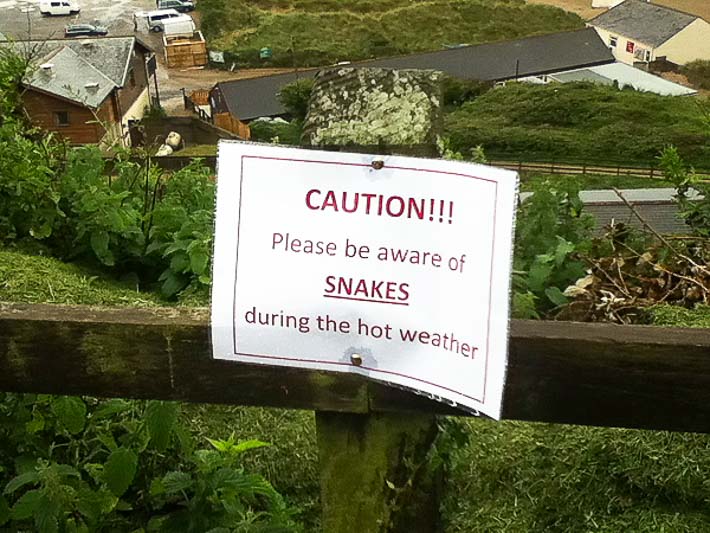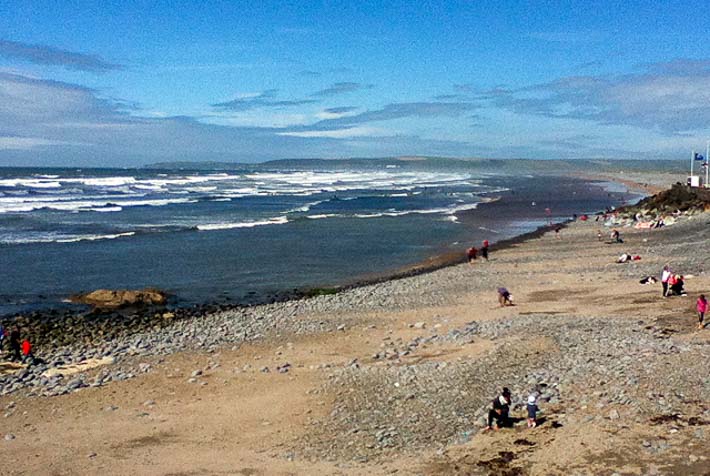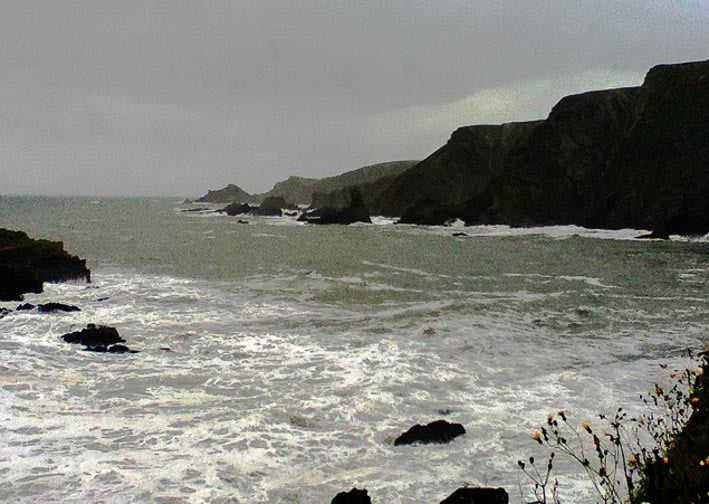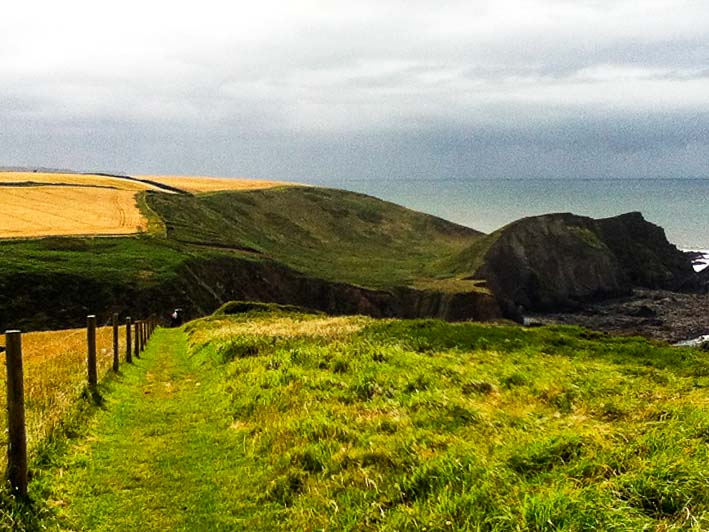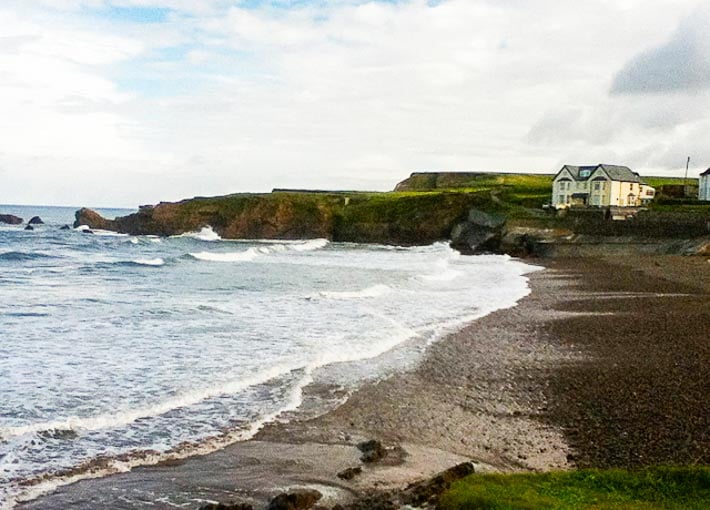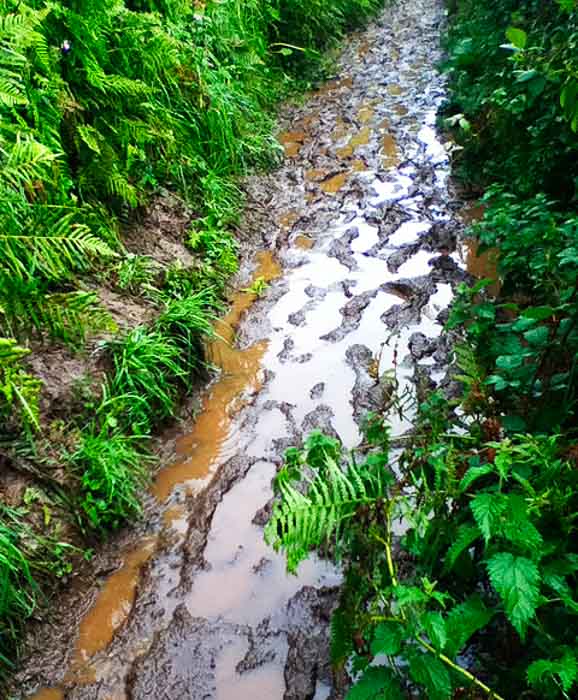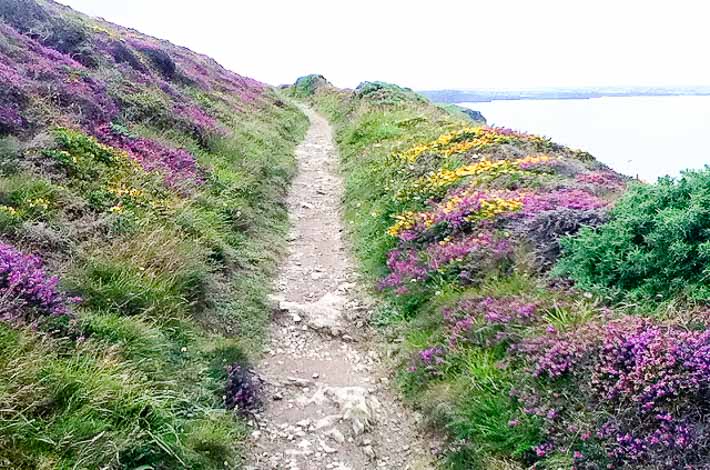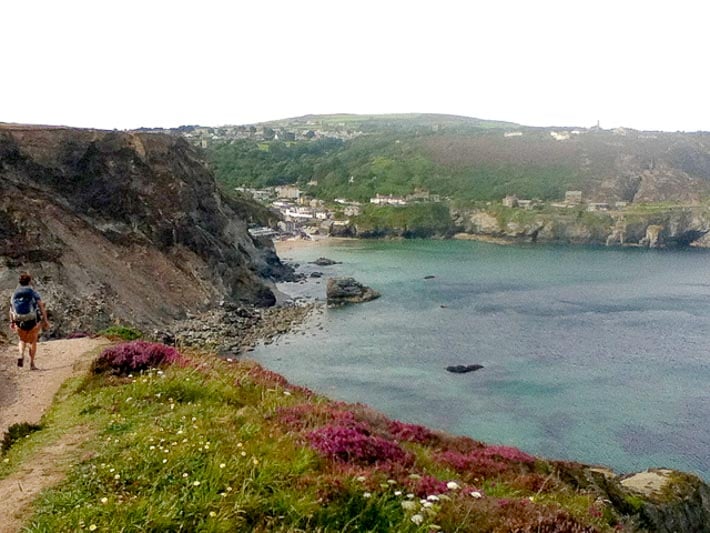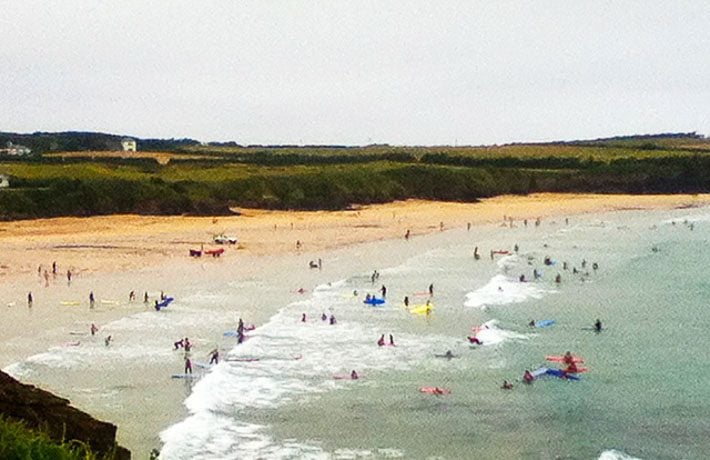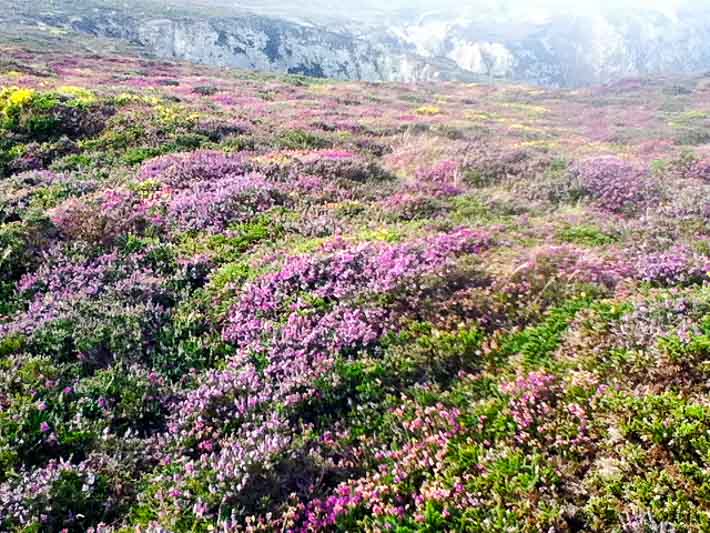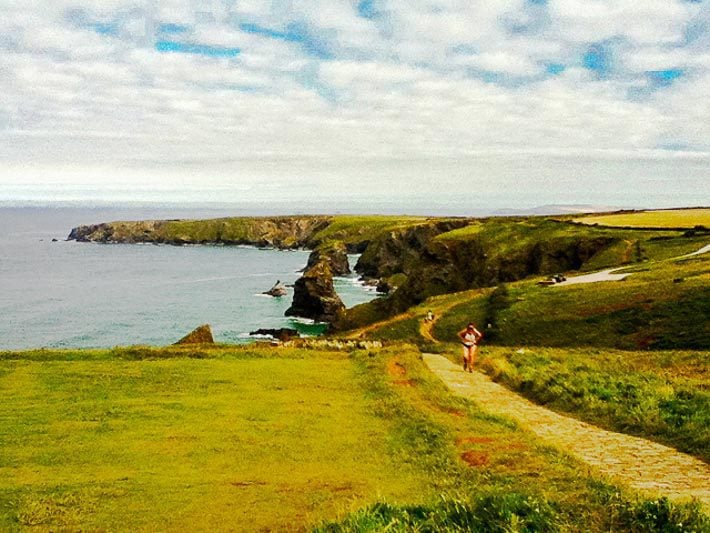 Does hiking the whole of the Southwest Coast Path have any appeal to you?
For more information about the Southwest Coast Path visit their website.
Further reading on long-distance hikes
Click on the photo to bookmark to your Pinterest boards.