The Canopy Tower, a birding lodge in Panama's Sobrenia National Park, was our home for three nights in November. It's a converted, hard to miss, turquoise coloured former radar tower that was built in 1965 by the US Air Force to defend the Panama Canal. You can see the canal from the observation deck and even the lights of Panama City, less than an hour's drive away.
The Canopy Tower is popular with the birding crowd
The tower is popular with the serious birding crowd – that group that wears khaki vests with lots of pockets and carries around not just a set of binoculars but powerful spotting scopes. Hats off to them as they don't seem to mind getting up at 4 AM to catch the first birds of the day.
Our group of four was not like them. We were there to see birds, but on our timetable which meant we missed some or even a lot of birds but I for one was fine with that – as this was after all supposed to be a holiday.
What you get on a visit at the Canopy Tower
The tower is by no means a luxurious hotel. Bedrooms are pretty utilitarian and bathrooms have seen better days. But the common area – filled with comfortable couches and hammocks with an eye level view of the rainforest, is a wonderful spot to hang out.
And the observation deck is ideal for morning coffee and late afternoon wine. The food is good – not amazing but better than expected – and the reality is most people are really here for the birds.
What can you do at the Canopy Tower?
You get guided birding and nature tours included with some of the room packages or you can pay as you go. The guides are truly exceptional. They are very friendly and possess an almost encyclopedic knowledge of birds, animals, trees – really anything to do with the natural world.
While we were there we did several excursions including one to the legendary Pipeline Road – which the guides describe as "arguably the best birding location in Mesoamerica."
We also added in a half day trip to see Monkey Island and any birds via a boat ride on the Panama Canal and a full day trip to explore Fort San Lorenzo – a UNESCO site, and the area nearby it.
Read: 10 of the Best Things to do in Panama
Here are a handful of some of the birds we saw on excursions.
If you're a real birder, you probably visit armed with a list of birds you don't want to miss whereas we were thrilled to see any and all of the birds. Because the Pipeline Road is considered one of the birding hot spots in Panama, it alone is a big reason people come to stay at the Canopy Tower.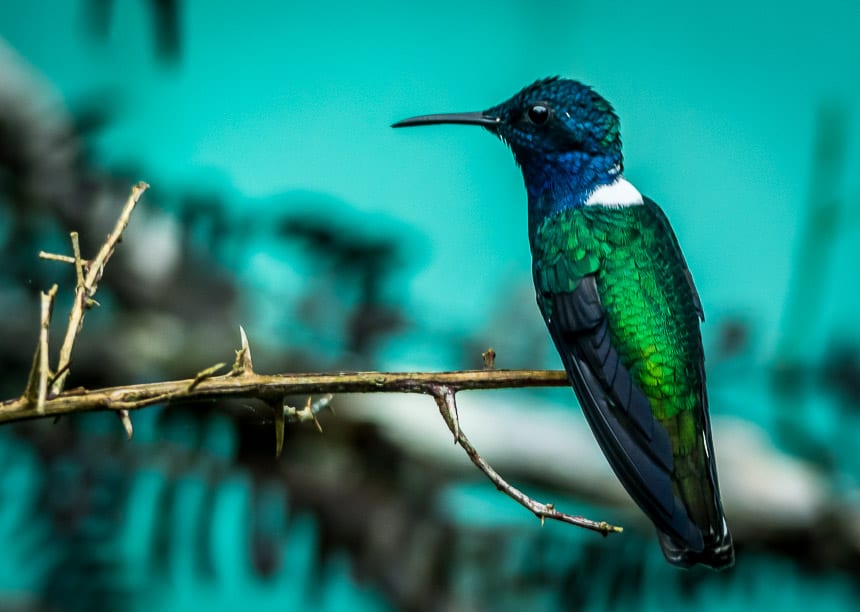 A must visit place for birders
If you're really into birding you will definitely want to visit the Canopy Tower. If you're kind of ho-hum about birding, it's still a worthwhile experience. There is a magic in the rain-forest and it really is a treat to be up in the canopy looking eye to eye with the birds.
Bring a book or two and relax in a hammock. Take a guided excursion or two and learn a few things. And be prepared to be wowed by the birds you see.
This post includes some affiliate links. If you make a qualifying purchase through one of these links, I may receive a small percentage of the sale at no extra cost to you. Thank you very much.
Do pick up a copy of the book The Birds of Panama: A Field Guide by George R. Angehr and Robert Dean either before you visit Panama or on arrival.
I booked our trip at the tower almost a year out and still had trouble getting the exact dates we wanted. Canopy Tower is that popular!
Further reading on Panama and Costa Rica
Click on the photo to bookmark to your Pinterest boards.