While in Costa Rica for a wedding, a big group of us took a day to do the Cangreja Waterfall hike in Rincon de la Vieja National Park. It's located close to the city of Liberia in the northern part of the country.
Most people visit the national park to see the cinder cone volcano – Rincon de la Vieja, comprised of nine contiguous craters. To get to the crater it's an 8 km hike with a lot of vertical gain – not something many in the group would have been interested in doing had the trail even been open.
But the trail, as we found out upon our arrival, has been closed for a while as there has been a lot of volcanic activity lately. The last eruption according to Wikipedia was in 1998.
We planned to do the easier 10 km round trip hike to La Cangreja waterfall. Swimsuits were added to our backpacks though none of us really knew what to expect on the Cangreja waterfall hike.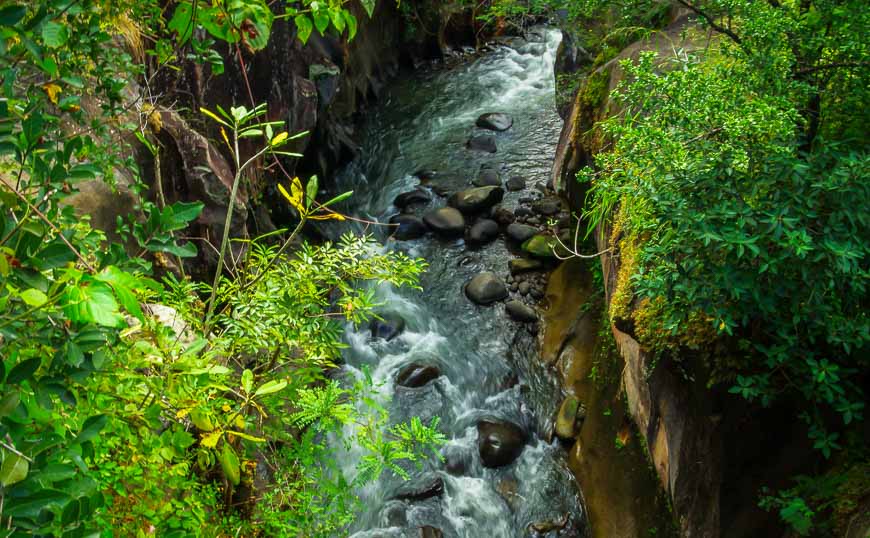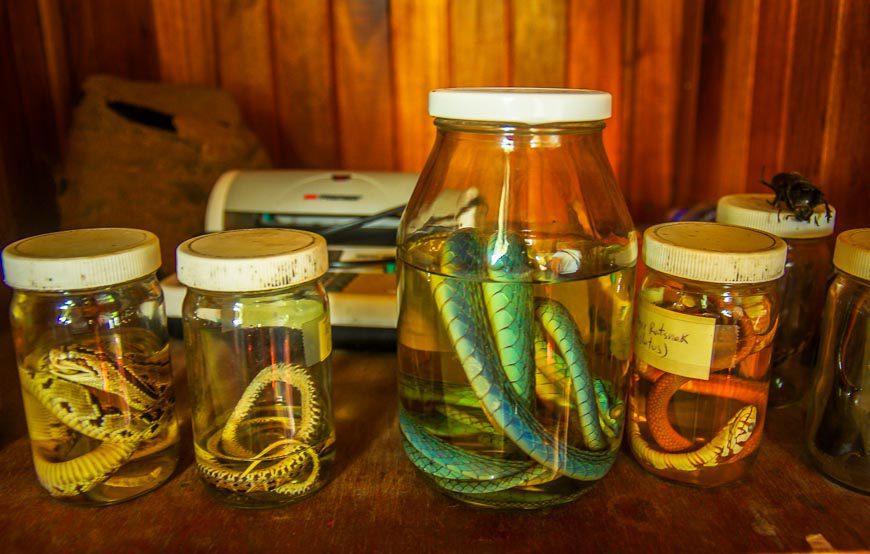 Rincon de la Vieja National Park
The Cangreja Waterfall hike ended up being quite interesting as we made our way through a number of different ecosystems. Starting out it felt more lush and tropical, with big trees and slick trails. But after just a few kilometres it opened up and we emerged on a dry hillside with a view to Nicaragua.
That was totally unexpected. From there it was back into a landscape filled with more giant trees and big roots, seemingly designed to trip you up – all the way until we reached La Cangreja waterfall.
Snake alert
Of course we were all on high snake alert for the duration of the Canrgeja waterfall hike, especially after seeing pickled samples in the park office. Costa Rica is home to loads of venomous snakes including the bushmaster and Fer de Lance – though I don't know exactly what landscape specifically they prefer.
Fortunately, we didn't see a single one but we did see a turquoise-browed Motmot (one of 300 bird species that have been sighted in the park), two monkey species, a lizard, an agouti, and several other birds. Biting insects were almost non-existent.
Rincon de la Vieja National Park has loads of other trails we would have loved to explore had we had the time. There are trails that take you by steaming fumaroles, boiling mud pots, and even to thermal hot springs.
What we saw on the Cangreja waterfall hike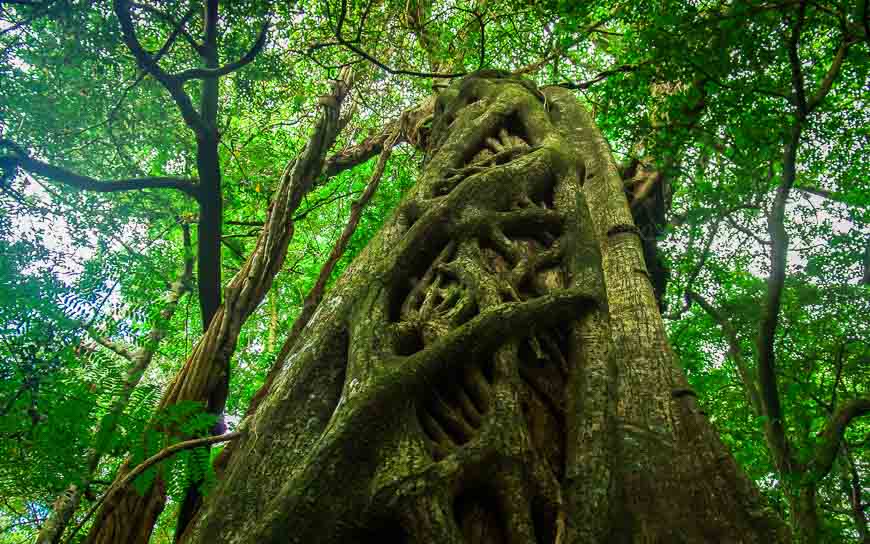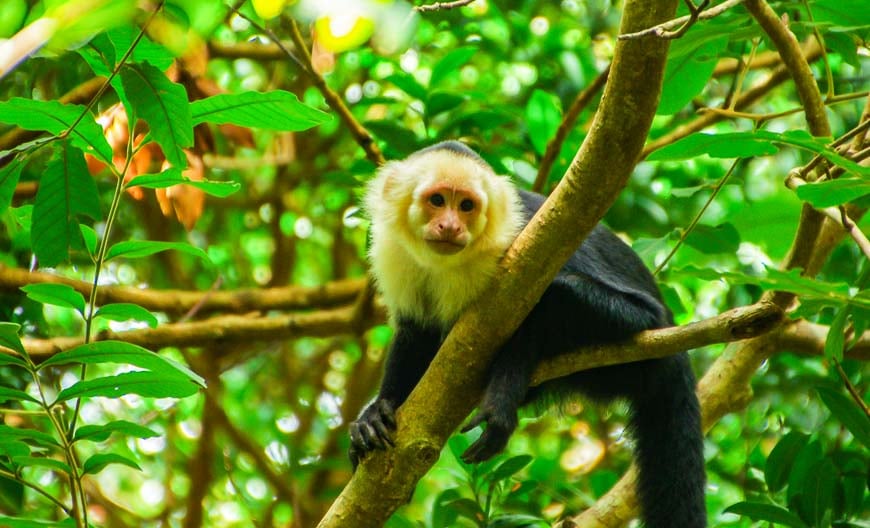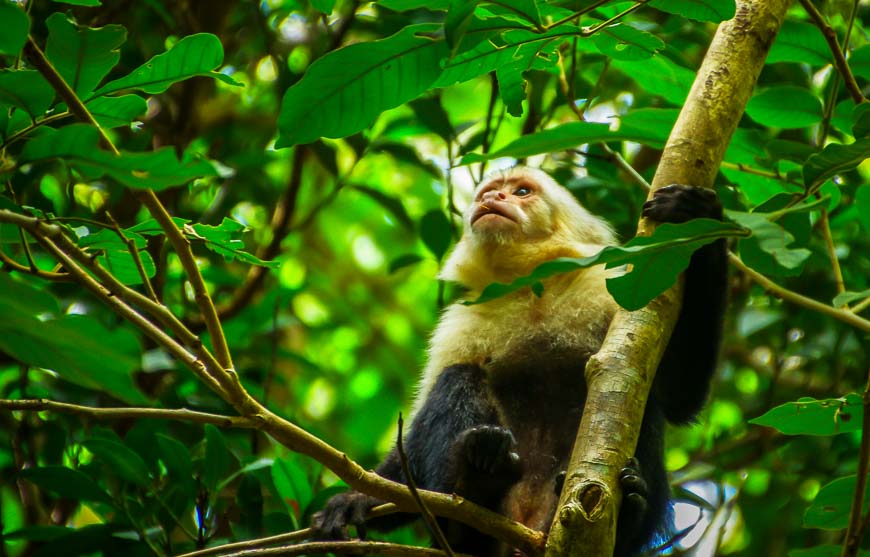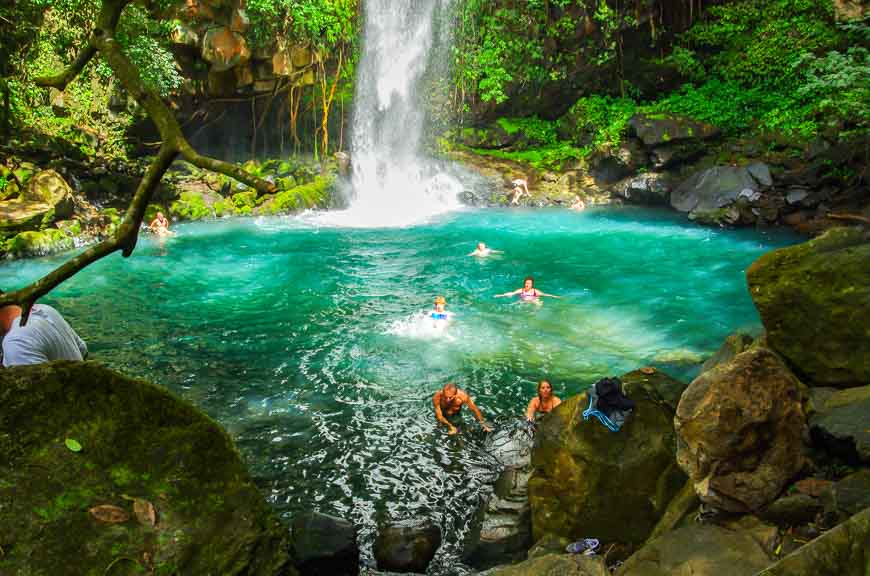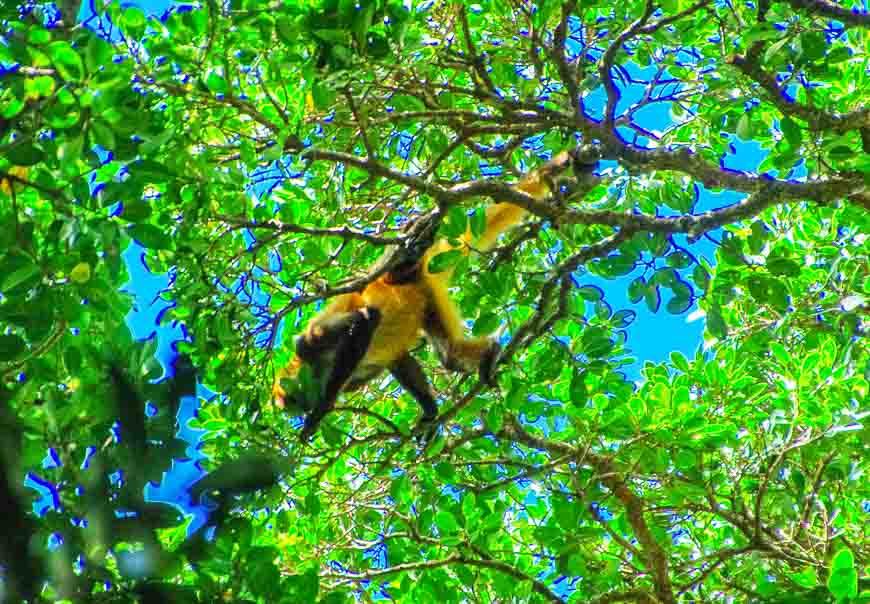 For more information on Costa Rica visit the tourism board website.
Further reading on Costa Rica & Panama
Click on the photo to bookmark to your Pinterest boards.