You need to wear these rubber boots, Pablo our host at La Finca Anita Rainforest Ranch explains – to guard against snake bites. Oh great I'm thinking. John and I are both wondering what we've got ourselves into hiking in Costa Rica.
We have elected to do a guided hike of beautiful cone-shaped Miravalles Volcano – one of the 61 volcanoes in Costa Rica that is dormant. If you're planning to go hiking in Costa Rica, it's sometimes worth having a guide – and this is one of those times. Not only are the trails ill-defined but there are snakes – both venomous and non-venomous and we want a local who knows the lay of the land.
Our guide lives right beside the unmarked trailhead and this is the third time he's climbing it this week. I'm not sure though if he's guided many middle-aged women before because he certainly gives me the once over – and I'm betting he figures he has a long day on his hands.
Hiking in Costa Rica to the top of Miravalles Volcano
The trail to Miravalles Volcano starting in a field 14 kilometres north of Bagaces in northern Costa Rica. It heads first through cow pastures and then up very steeply into dense cloud forest. It's reportedly an 8 hour return hike but we're psyched to do it and ready for some exercise after too many days of travel and preparation.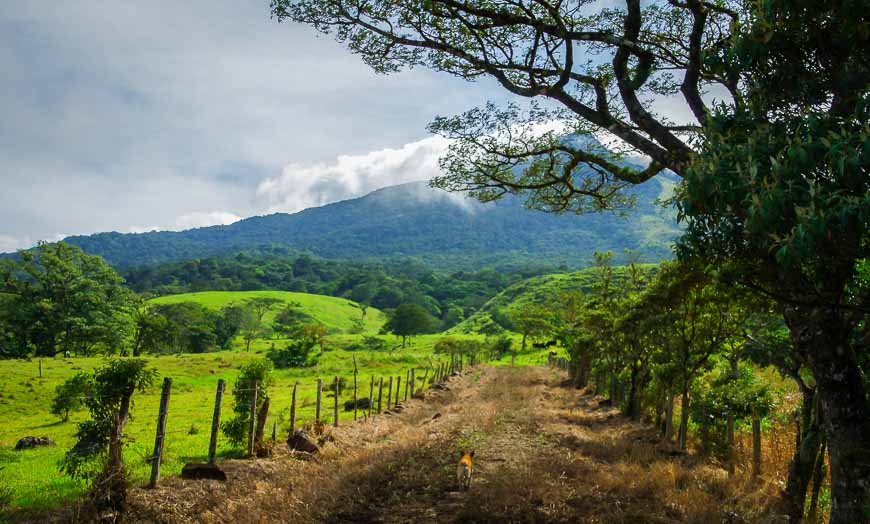 Don't touch a thing when you hike
Climb up through the rainforest – where you dare not touch or grab anything unless you've checked it out. Initially we are very uptight. Our head would sway back and forth monitoring every perceived movement. But by the middle of the afternoon we get blasé about the whole thing – as nothing bad had happened.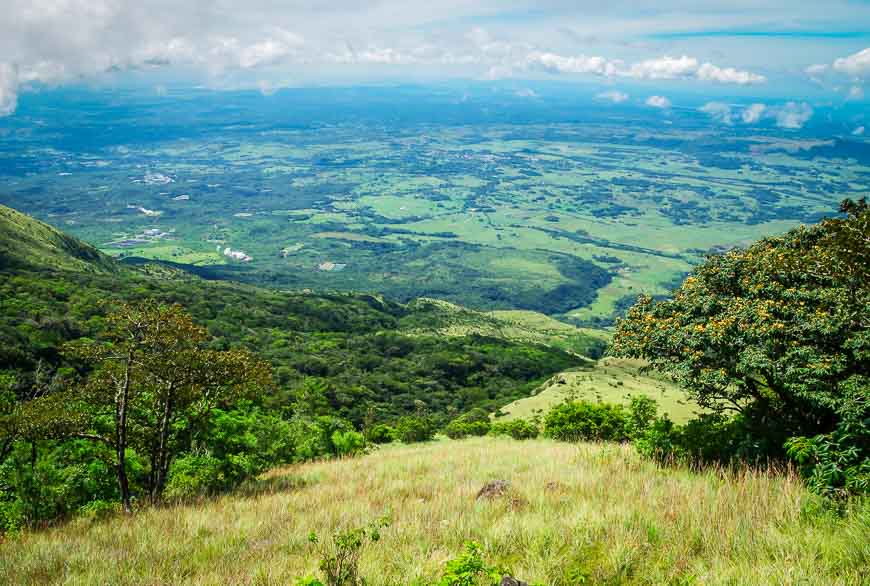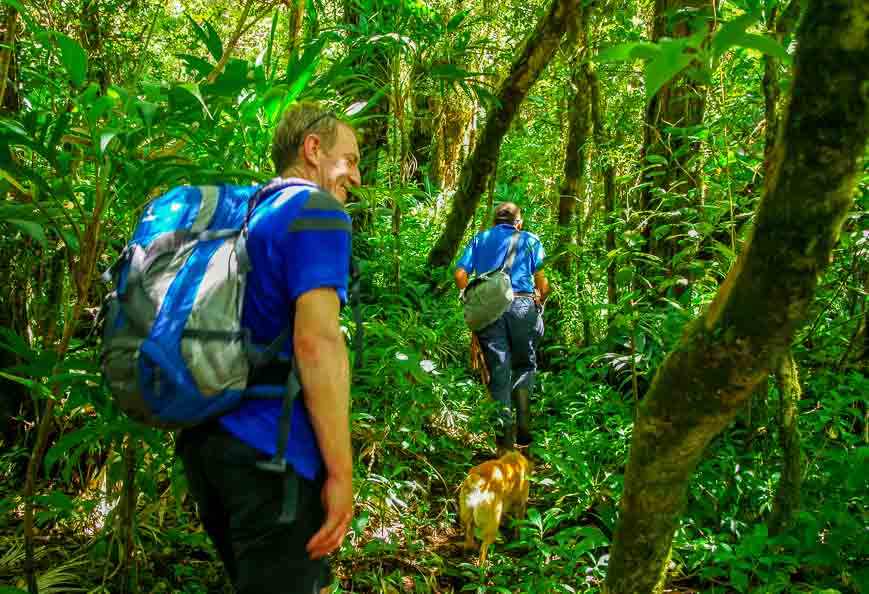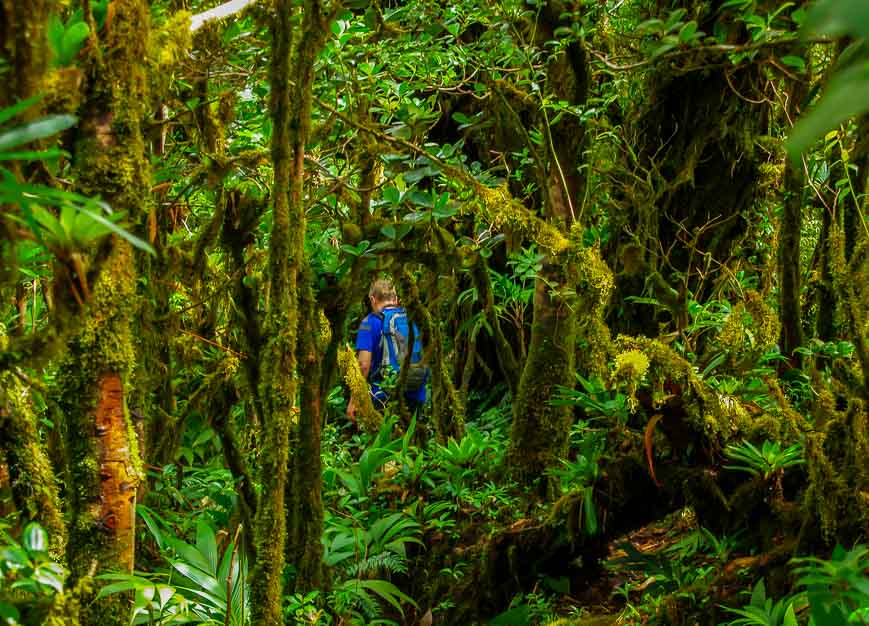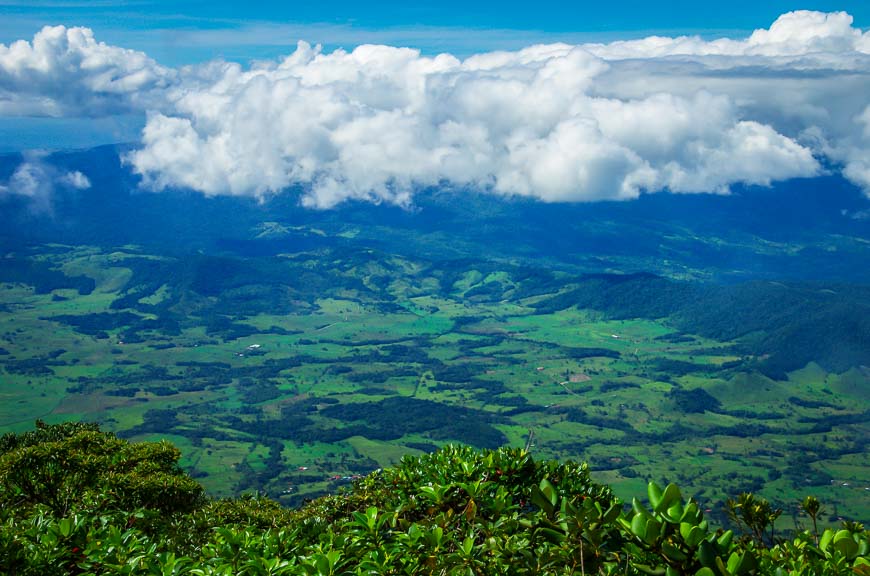 Our only snake sighting
It's not until we're 20 minutes from the car that we see our one and only snake sighting. It's a green snake about 6 feet long but fortunately non-venomous and uninterested in us.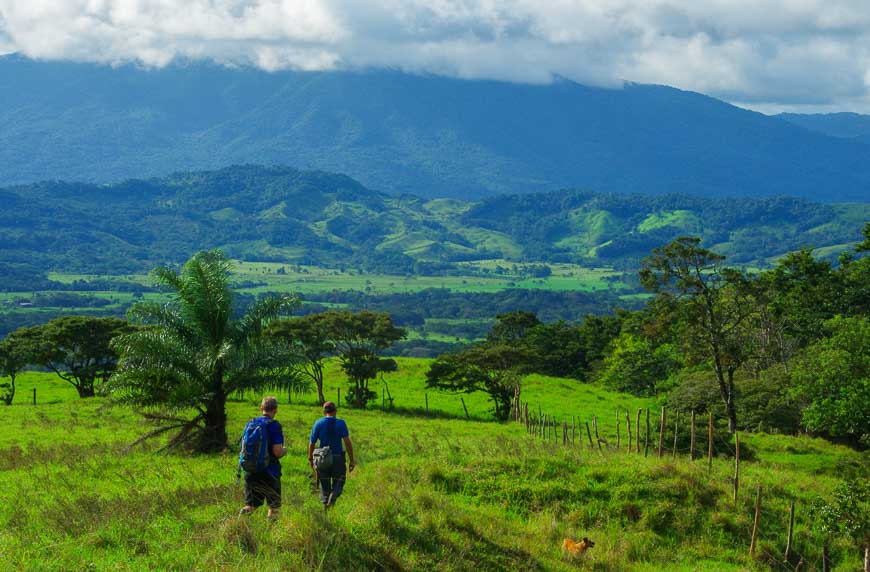 Hiking in Costa Rica can be tough
This hike to the summit of the volcano is a hard one. The combination of heat and humidity as well as considerable foot discomfort, especially as the day went on – on account of ill-fitting rubber boots – made the 1000 metres up and down feel harder than it should have.
Fortunately there are benefits – that wonderful feeling of happy hormones coursing through your body after a physically tough day and the phenomenal views of Nicaragua and the Pacific Ocean.
And much do our guide's relief we were up and down in just over six hours.
Would you climb Miravalles Volcano given the chance?
Further reading on things to do in Central America
Click on the photo to bookmark to your Pinterest boards.