Blomidon Provincial Park on the shores of the Minas Basin in Nova Scotia is famous for its spectacular views. The park is only a 90-minute drive northeast of Halifax. Blomidon Park makes a fantastic family outing as there's nothing that beats mud when you're a kid. And this park has lots of it, especially at low tide where you can walk for miles and miles on the ocean floor. Blomidon Park is also home to beautiful cliffs, lots of wildlife, a variety of habitats, and beachcombing opportunities.
This post includes some affiliate links. If you make a qualifying purchase through one of these links, I may receive a small percentage of the sale at no extra cost to you. Thank you very much for your support.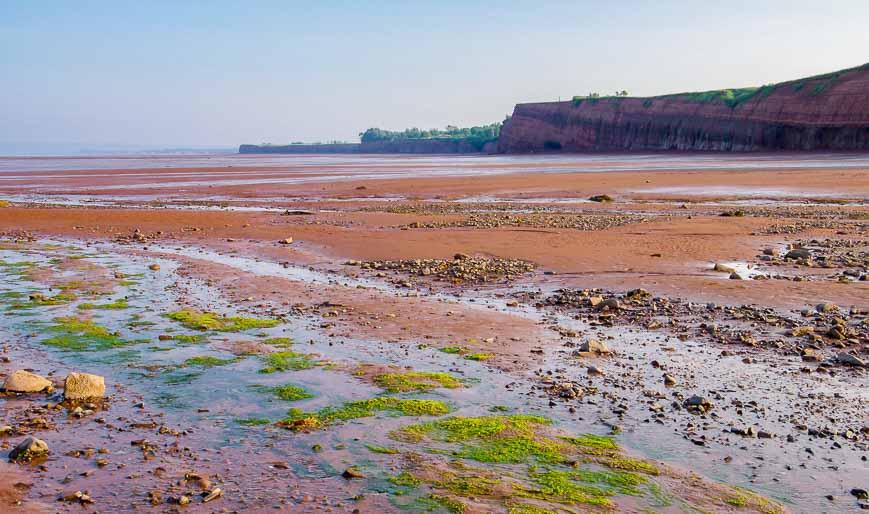 The world's highest tides on the Bay of Fundy
Blomidon Provincial Park is on the doorstep of the Bay of Fundy, home to the world's highest tides. Dramatic cliffs – up to 600 feet tall start where the mud ends.
Its the mud flats on the Bay of Fundy where you need to be careful. Tides move in at speeds most people could never outrun though they sure are fun to watch.
Plan a visit to Blomidon Provincial Park according to the Cape Blomidon tide chart available online. A falling tide is ideal. In a perfect world show up three hours before and after low tide. Don't wear white running shoes or any good clothes as the red mud has a nasty habit of getting everywhere and never leaving.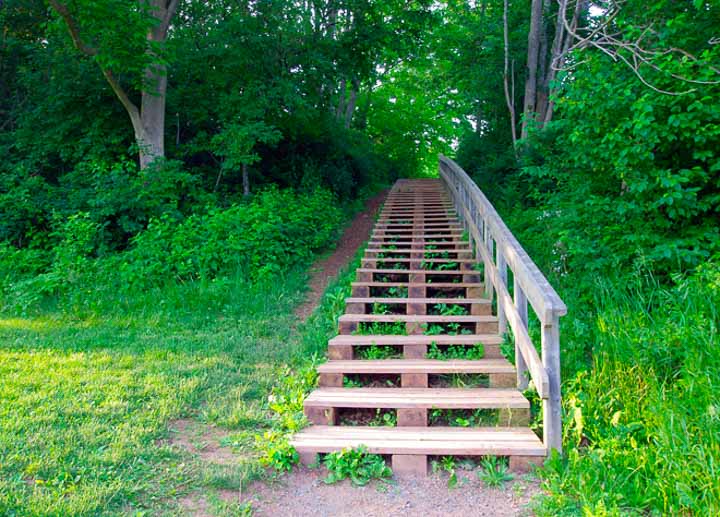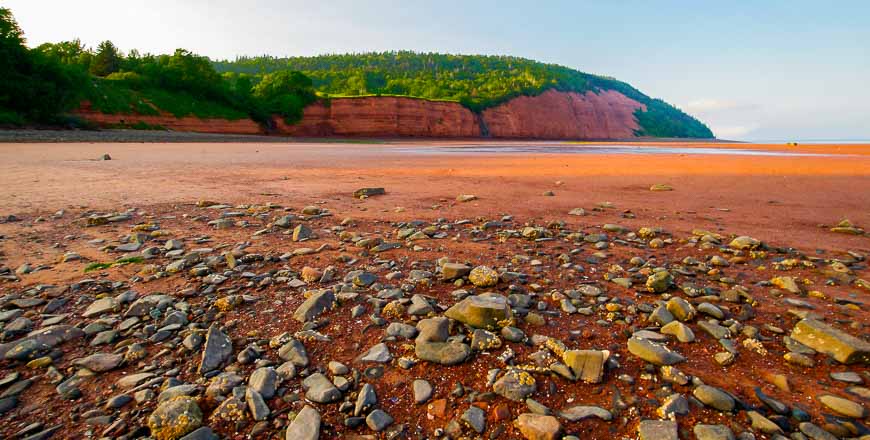 Hiking in Blomidon Provincial Park
While you can spend hours walking on the mud flats, there are actually five trails that meander for a total of 13.5 km through the park. Trail lengths range from a 1 km loop to the 3.6 km Borden Brook Trail.
For more information be sure to visit the park website.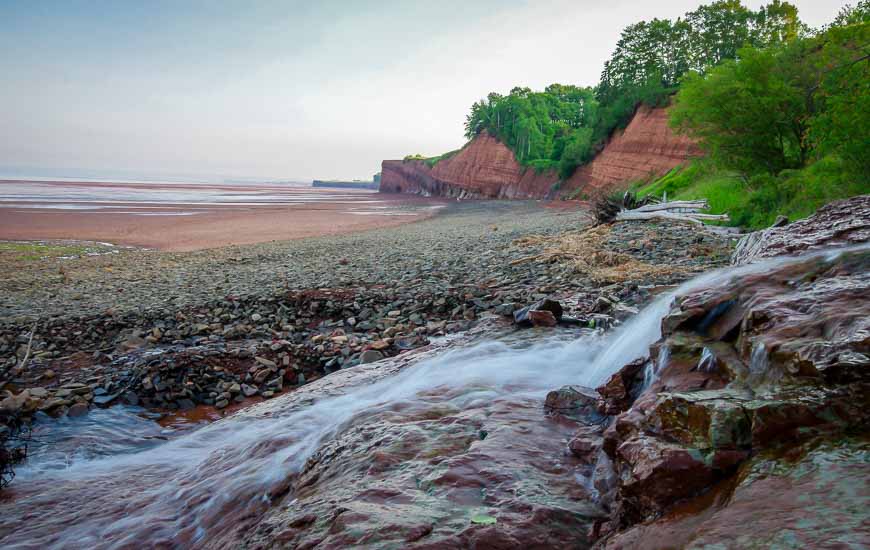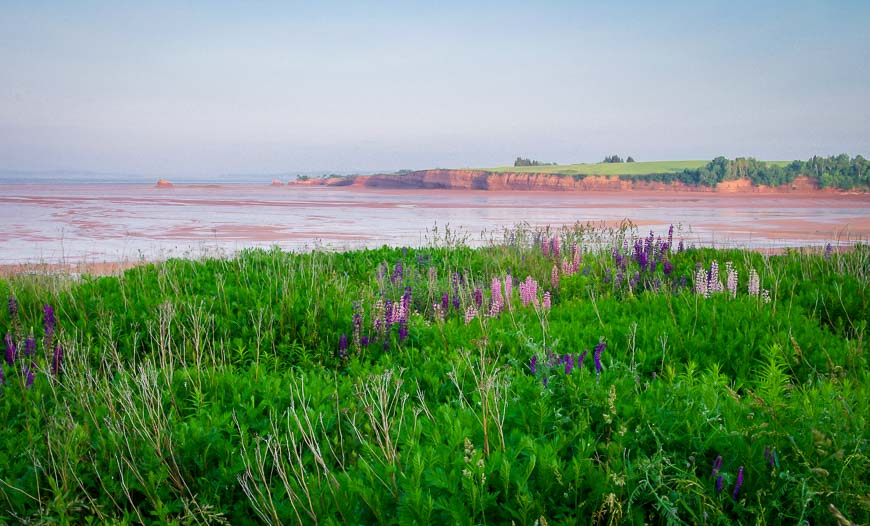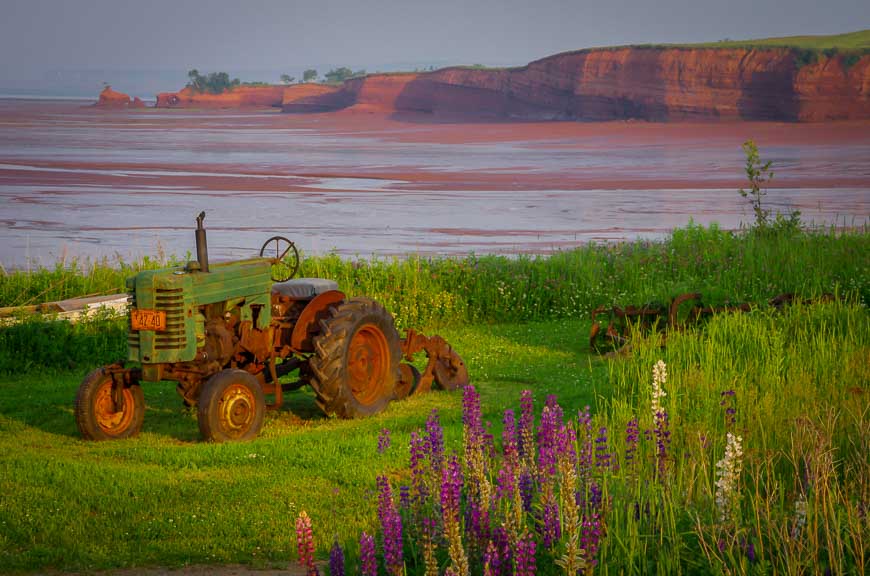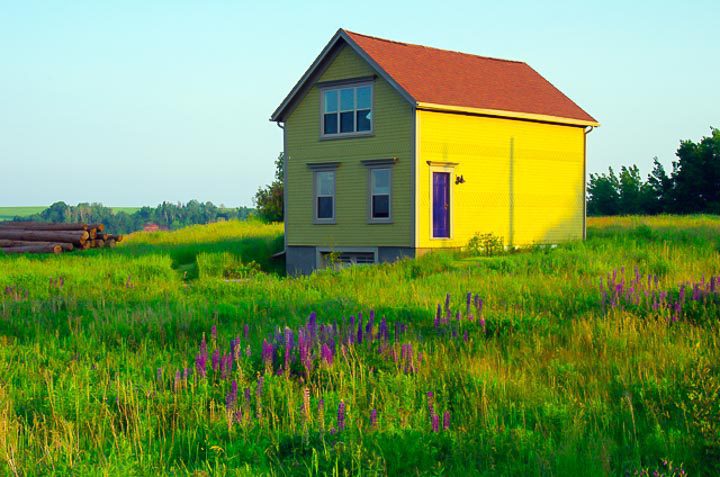 Camping in Blomidon Provincial Park
There are 70 unserviced campsites Blomidon Park with both open and woodland sites. Reserve campsites online beginning from April 4-6, 2023 at 9:00 AM AT each day. Dogs are permitted but on a leash.
The park is open for camping from May 19 – October 9, 2023.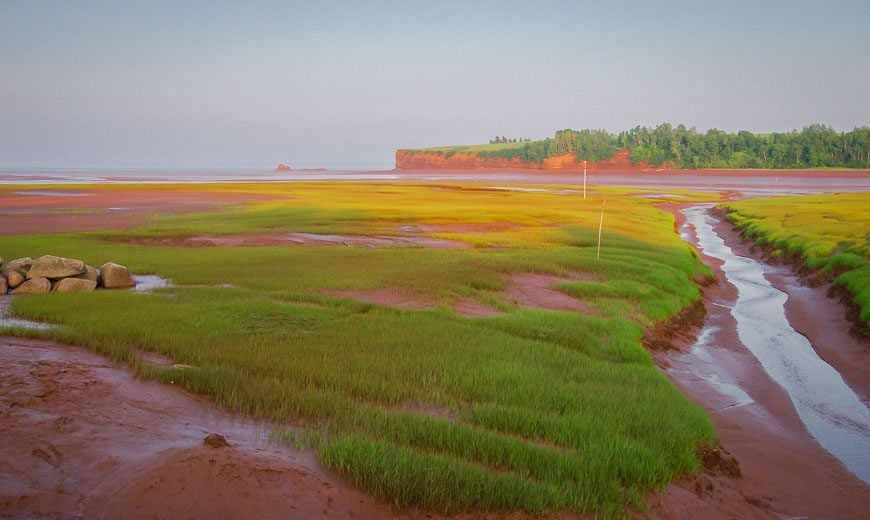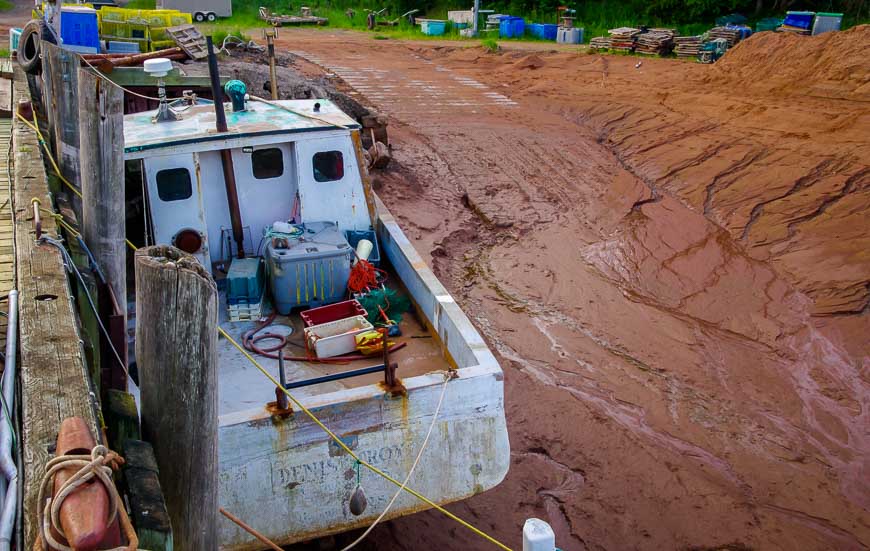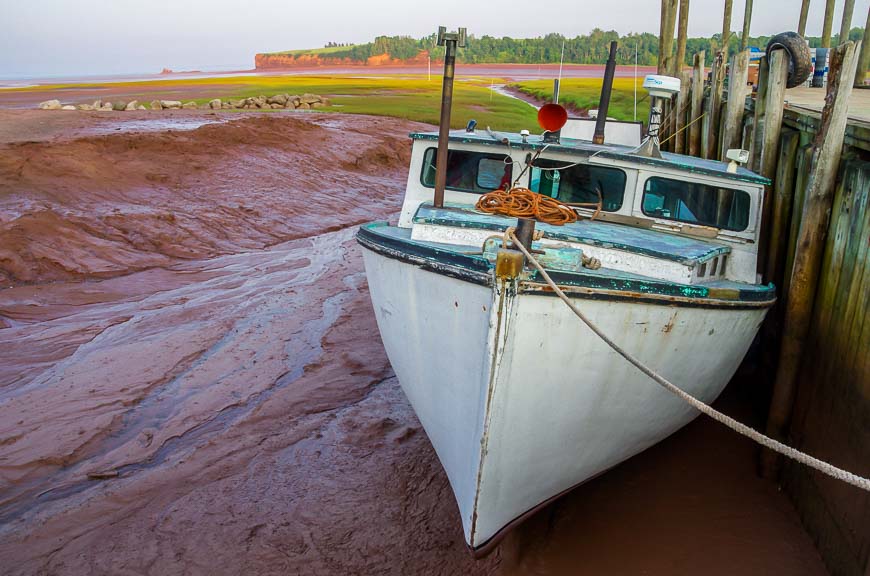 Where to stay near Blomidon Park if you don't want to camp
Blomidon Provincial Park is close to Wolfville, a pretty university town that begs a few days of exploration. And Canning, another cute town is nearby. If you drive to the Grand Pre area you'll get into fantastic wine country. And there are oTENTiks you can stay in.
Wolfville
The four star Tattingstone Inn – is called a superb choice on Booking.com.
The Stella Rose B&B, rated exceptional offers a lovely garden to relax in.
Port Williams
The Little Yellow House in the Heart of the Valley, rated superb, is a full holiday home with an equipped kitchen and garden.
Canning
In Canning the Farmhouse B&B is lovely. I spent a couple of nights here a few years back and loved the charming rooms. It's rated exceptional!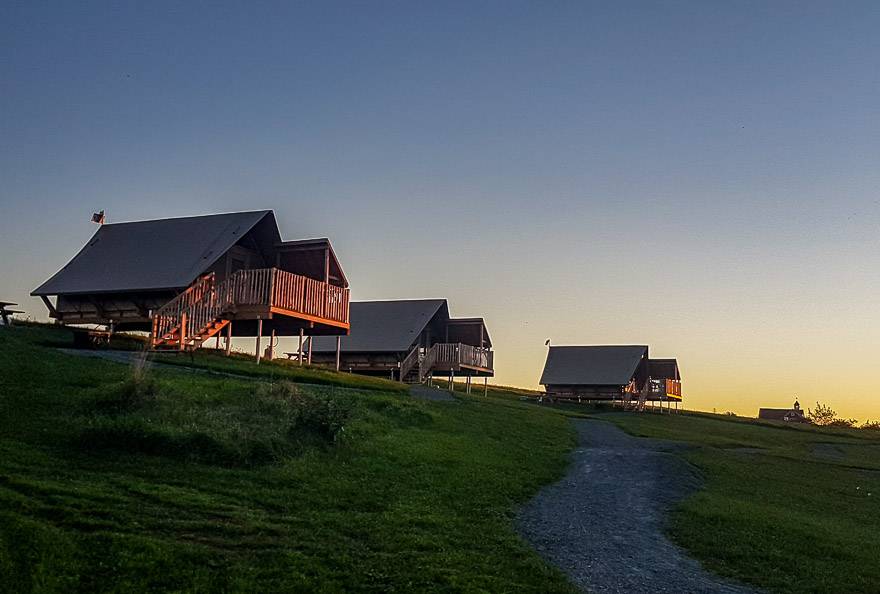 Further reading on things to do in Nova Scotia
Click on the photo to bookmark to your Pinterest boards.