My introduction to Baffin Island wasn't a warm one – as far as the temperature was concerned. And it didn't really get much better for several days. Fortunately though the scenery did. Our plan was to hike along the Weasel River to the high point at Akshayuk Pass by Summit Lake, crossing the Arctic Circle in Auyuittuq National Park on Baffin Island in the process.
Although distances were short, the hiking was slow because of the 50 – 60 pound loads we were carrying. Most days we did only 10 or 11 kilometres – a few hours outing if I'm hiking normally in the mountains – but the better part of a day with a load.
What it's like to backpack in Auyuittuq National Park
From the Weasel River to the high point at Akshayuk Pass by Summit Lake it would take us about a week. Our days fell into a rhythm pretty quickly. Coffee at 7:45 AM, breakfast at 8 AM and hiking by between 9 and 9:30 AM. We'd stop for lunch around noonish with lots of boulder breaks to rest our bodies along the way.
Most days we'd finish between 4 PM and 5 PM. Then we'd set up the tents. We all had that down to a fine art in a hurry. Inside the roomy tent everything had its place too – or you'd be hunting for stuff all the time.
Here's a look at some Baffin Island scenery – all of it in Auyuittuq National Park.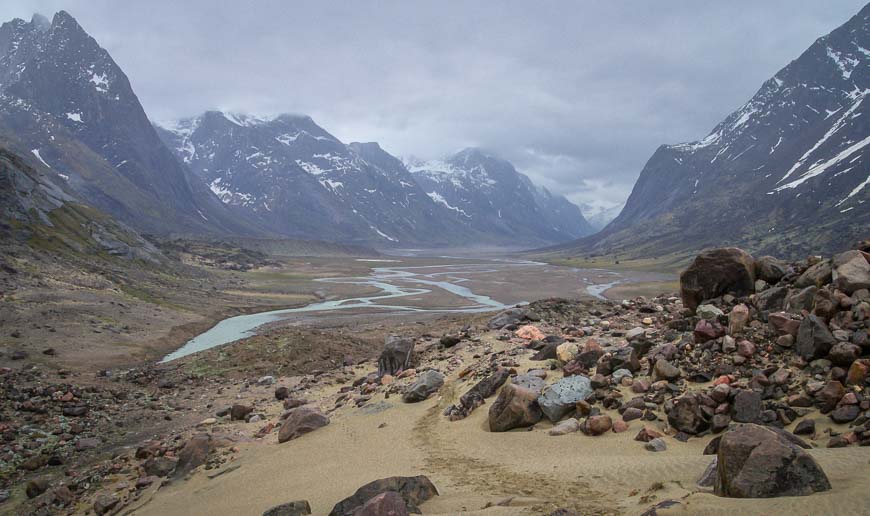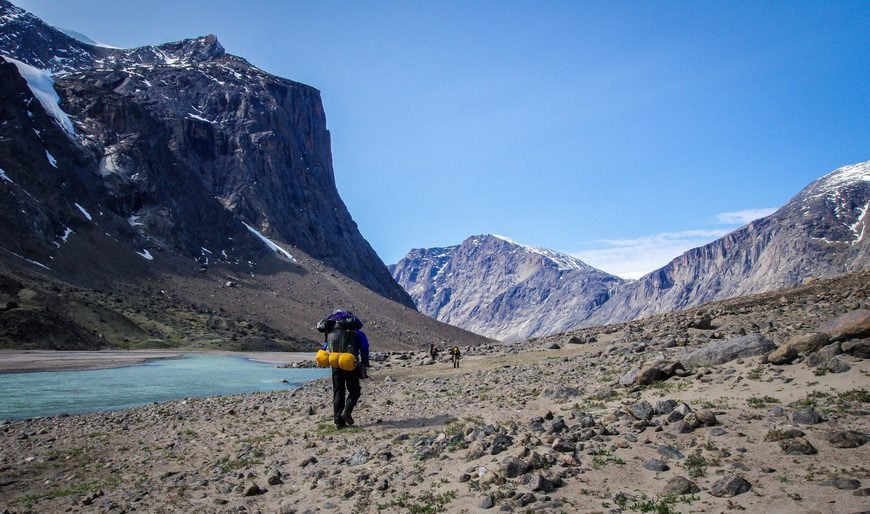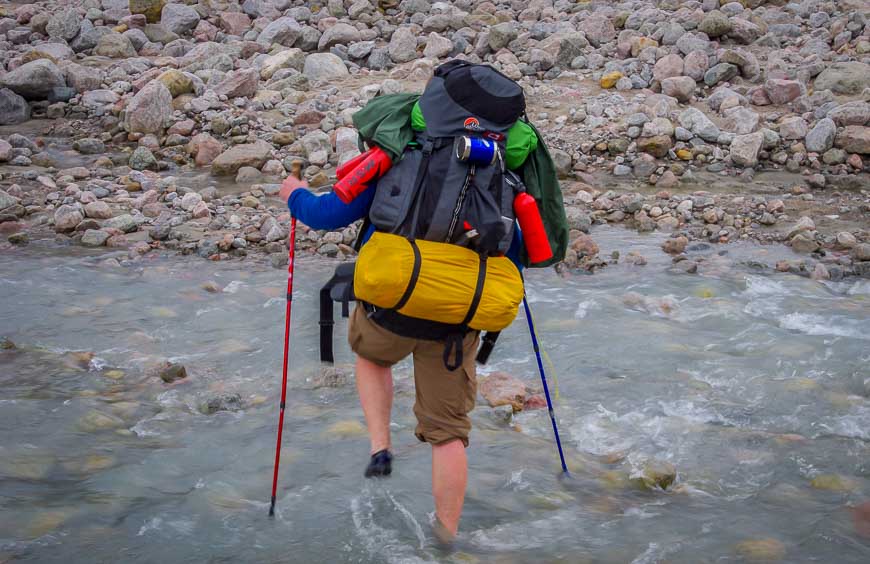 Crossing the Arctic Circle on foot on Baffin Island
Somewhere around here – we will have crossed the Arctic Circle at a latitude of 66 degrees and 33½ minutes. That means that on June 21st any point above it has 24 hours of sunlight and on December 21st and point above it has 24 hours of darkness.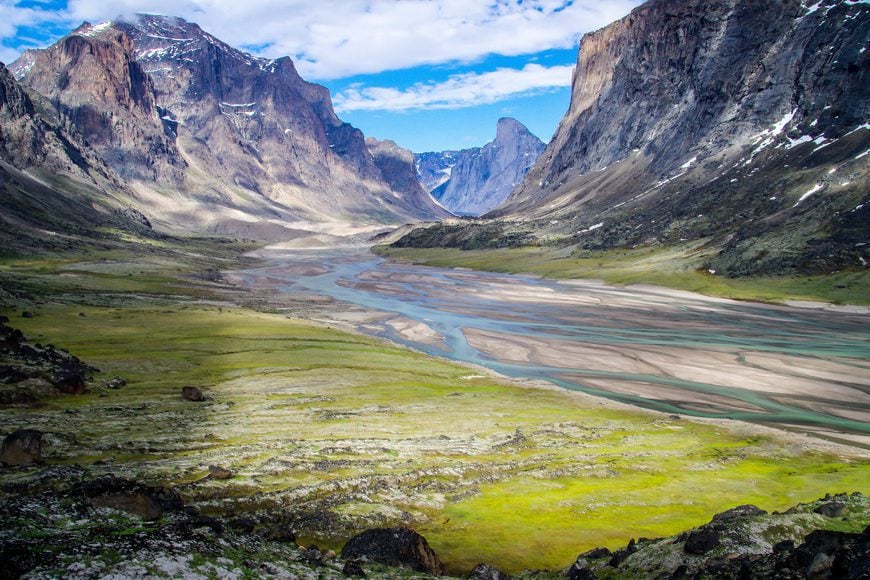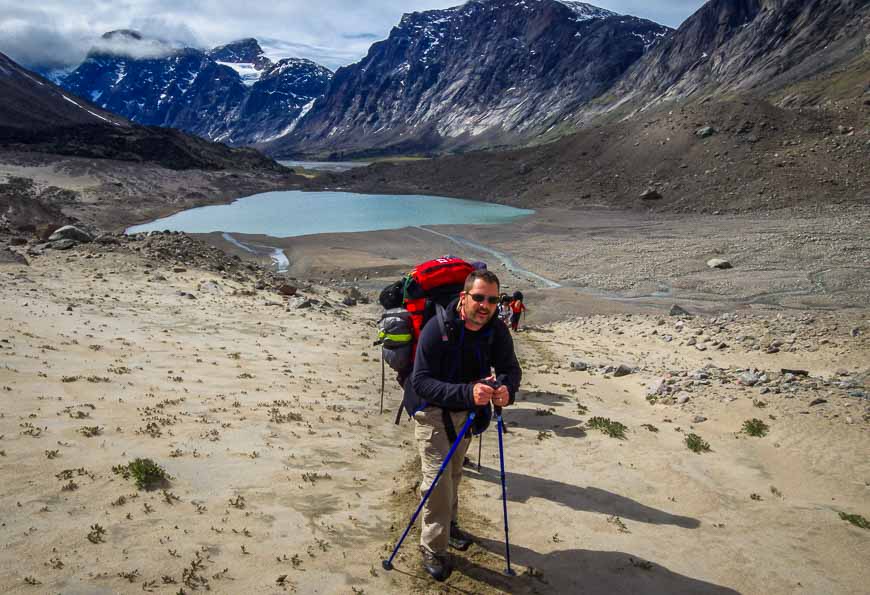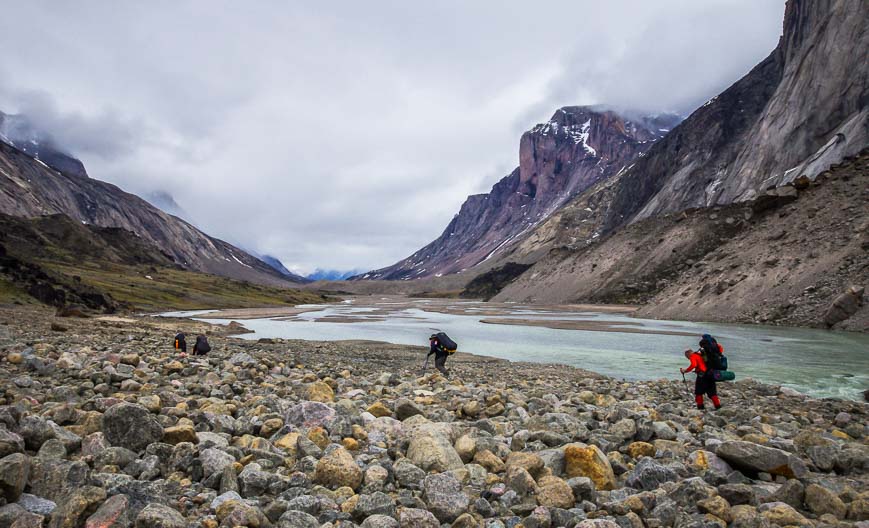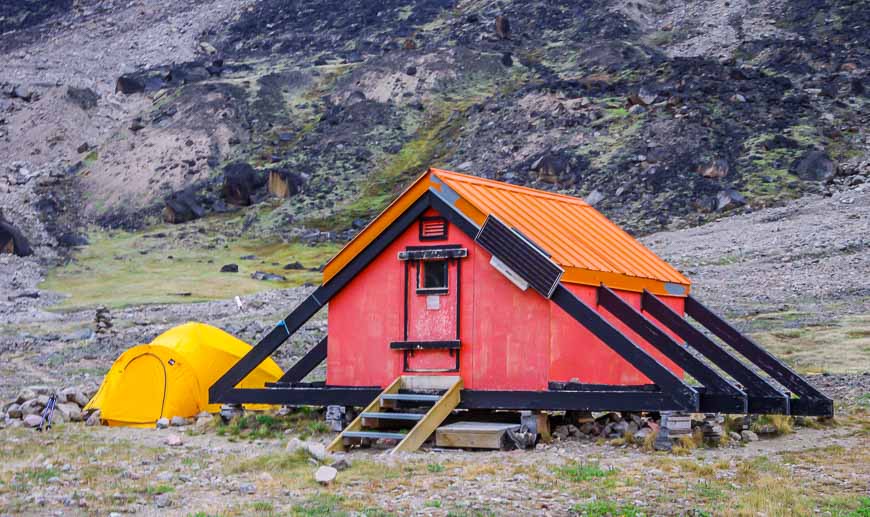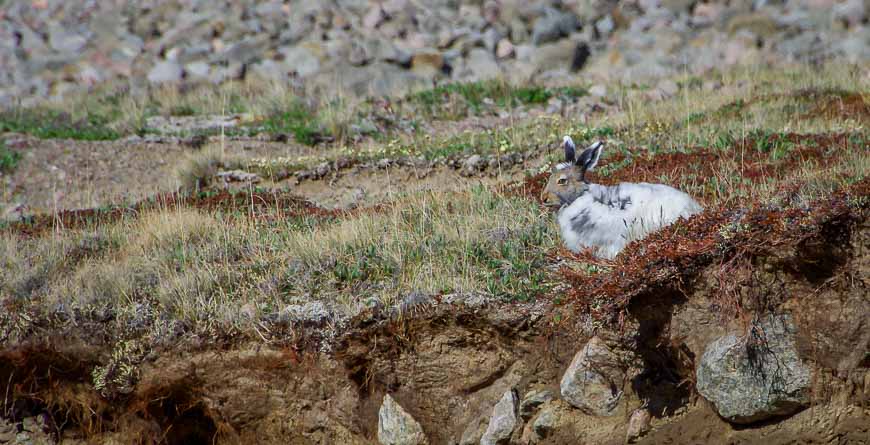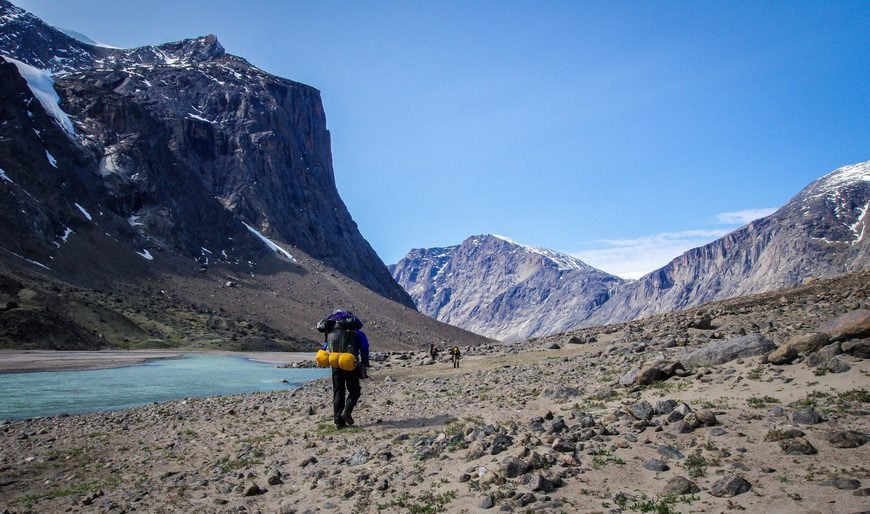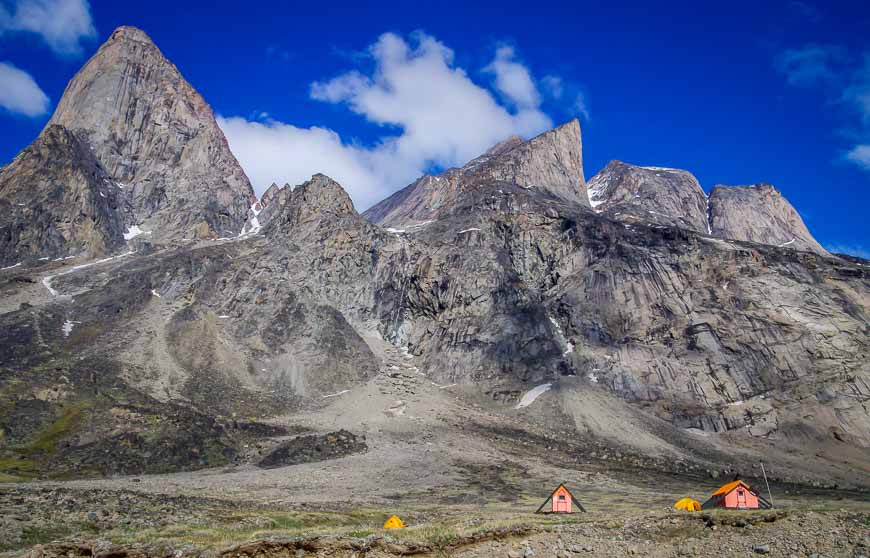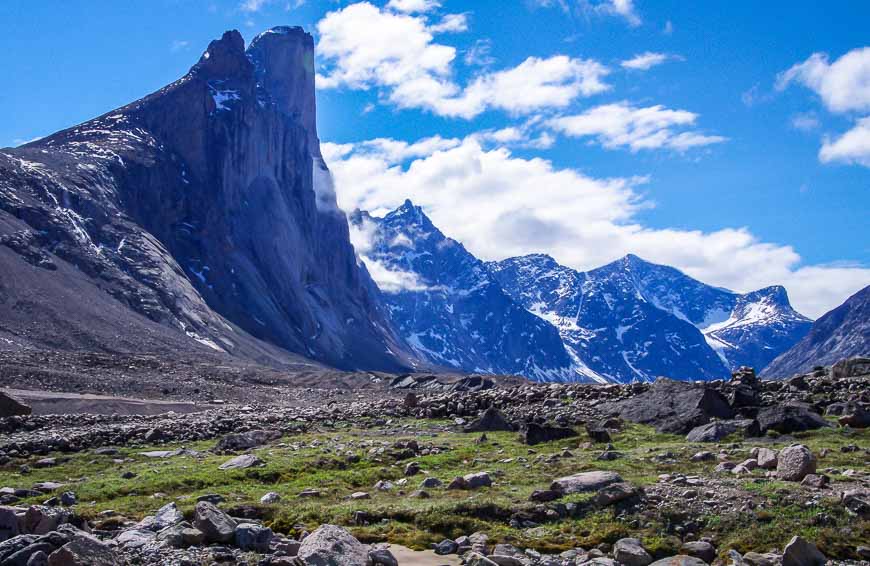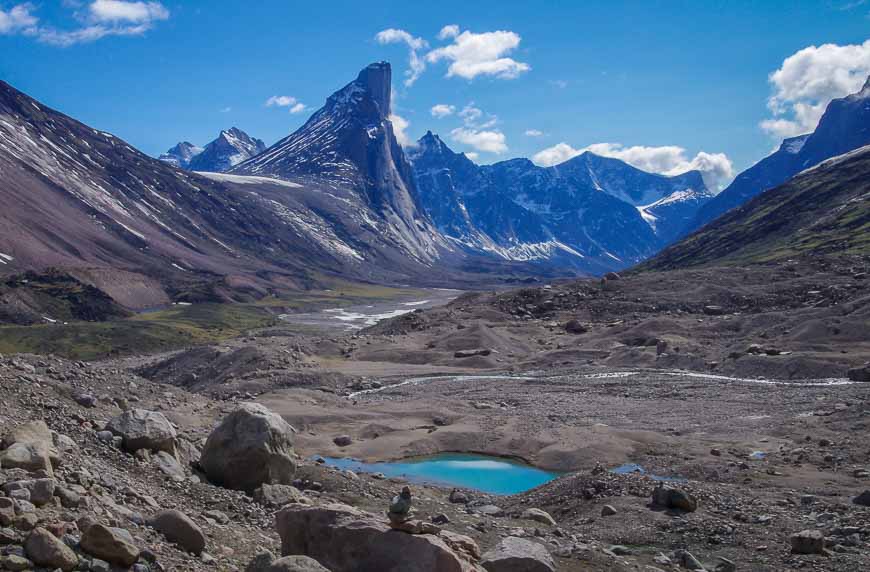 Could you see yourself backpacking across the Arctic Circle on Baffin Island?
For more information on Auyuittuq National Park, visit the park website.
Further reading related to backpacking in Nunavut
Click on the photo to bookmark to your Pinterest boards.