It's a rare day when I'm happy with a plane delay. But on the way up to Pangnirtung – the starting point for a two week backpacking trip in Auyuittuq National Park, John and I were delayed in Iqaluit – the capital of Nunavut – initially for four hours, though ultimately for seven hours.
Before the flight up we didn't think we'd have any chance to see Iqaluit since flights in and out were supposed to have only a few hours maximum between connections. But in the far north, I don't think you can ever count on planes arriving and leaving when they're supposed to – and often its days before you can get to where you want to go. Visiting Iqaluit and having enough time to explore on foot was the best airport layover we've ever had.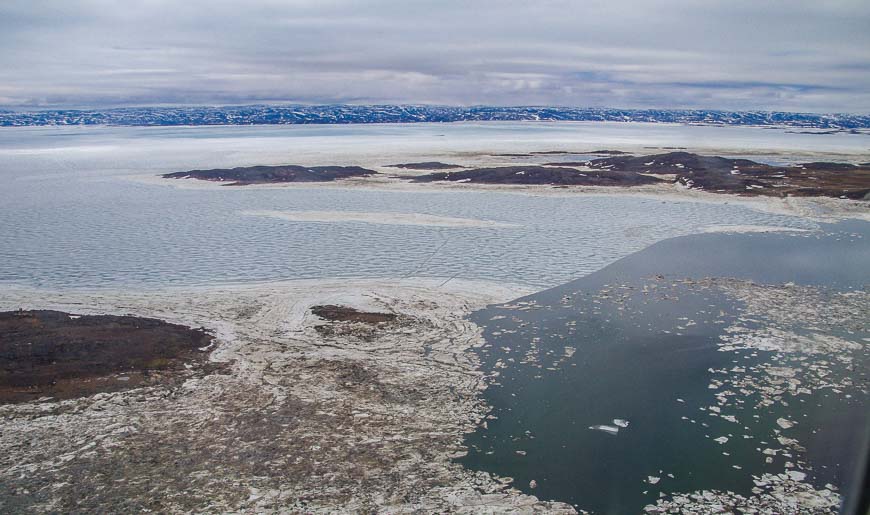 Explore Iqaluit on foot – right from the airport
We jumped at the opportunity to explore Iqaluit on foot – an easy thing to do as you can walk to anywhere in the city from the airport.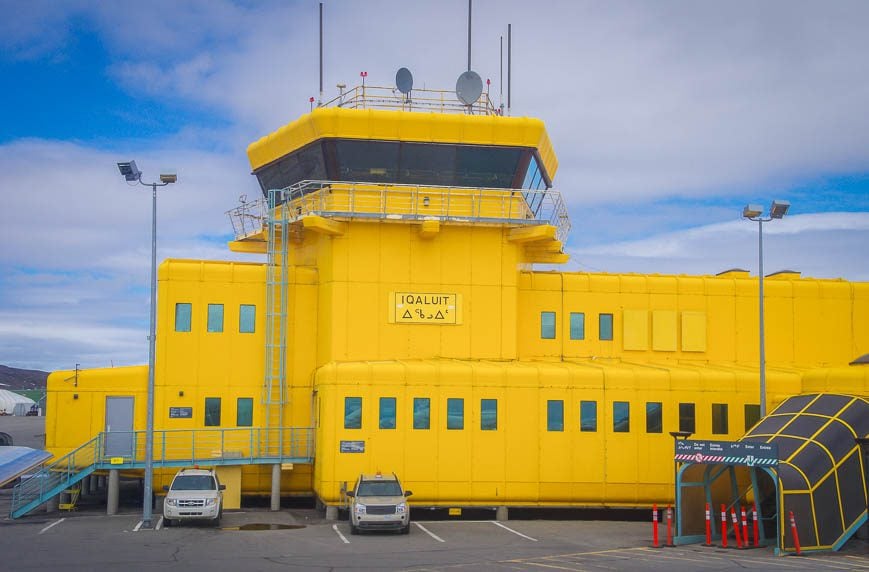 Ottawa to Iqaluit
We had left Ottawa 3.5 hours earlier in summer type temperatures of about 24°C. John wasn't thinking and didn't even bring a fleece as a carry-on so it was a rude awakening to get off the plane in about 5ºC temperatures.
We started wondering what we'd got ourselves in for with regards to backpacking in Auyuittuq National Park. Fortunately I'd packed an extra fleece in my carry-on so he squeezed into that and off we went in our sandals to see what the city had to offer.
Our first stop was about 10 minutes away. We wanted to check out the state of the pack ice. It was starting to break up and by the time we went through again on July 13th it was clear enough for shipping.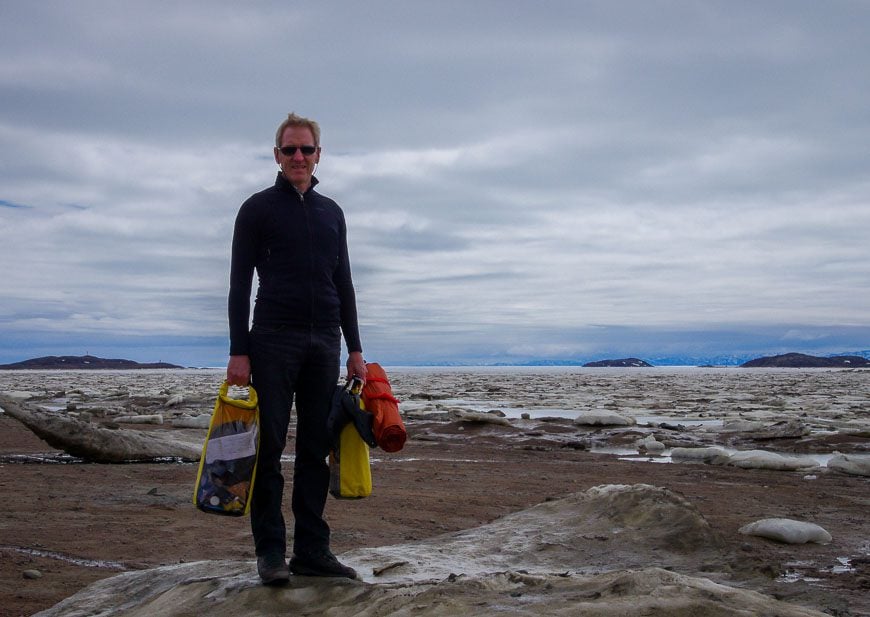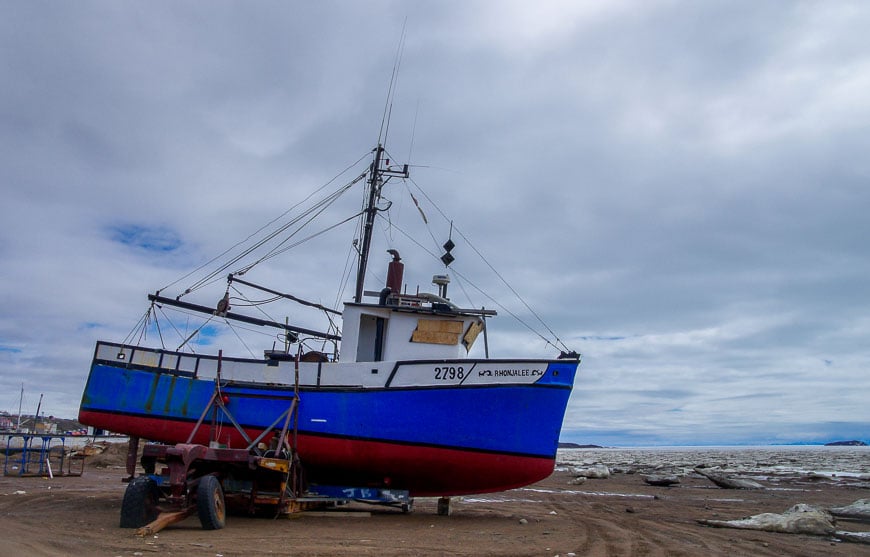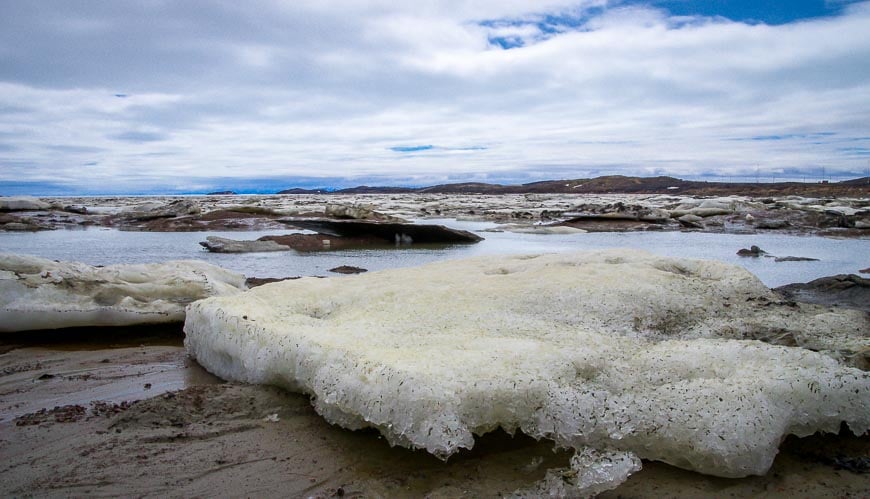 What going south means in Iqaluit
It wasn't long before we decided we needed to warm up and have some lunch so off we went to one of the local hotels where a buffet brunch was happening. The place was almost empty because according to one of the workers the town empties out on the July long weekend and everyone goes south to Ottawa.
We dug into a plate of food trying to guess what it would set us back – as almost everything but gas and subsidized fruit and vegetables is wildly expensive in the North. I guessed $35 each but was wrong. It was $40 + tax for nothing special – except the art in the dining room was fantastic. And it was warm inside.
Next we decided we'd just wander about Iqaluit and see what we might see. It was glorious not having an agenda and the time to do as we pleased.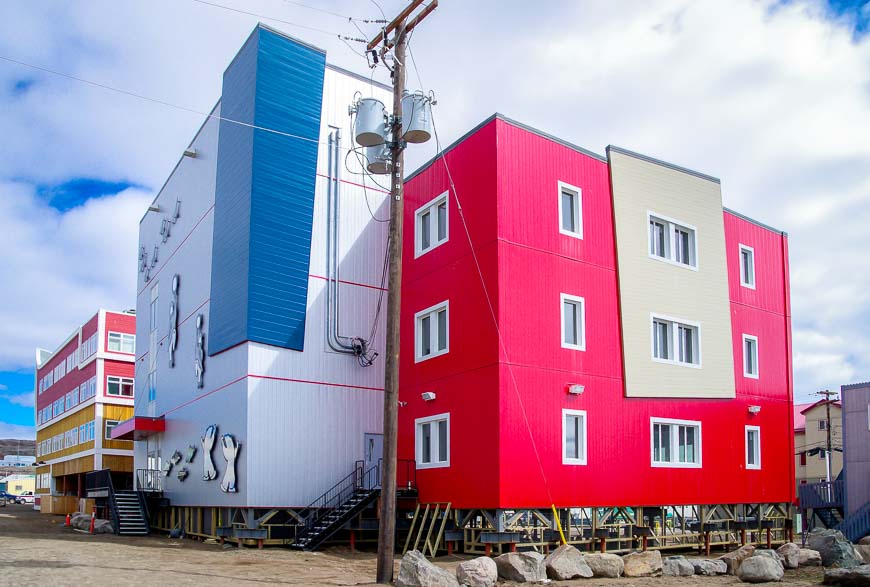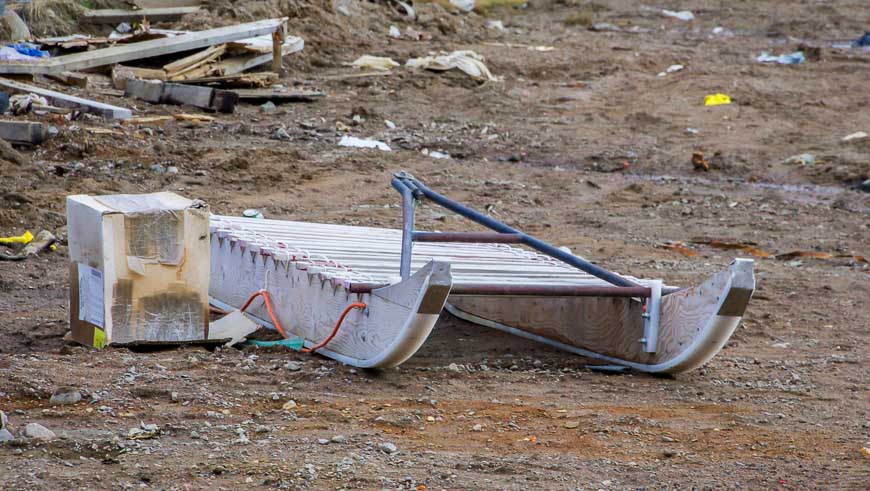 Check out the grocery stores
We decided to check out the grocery store for pricing. Orange juice was an astounding $12.79 – as everything comes via air except in July and August. A regular sized Gatorade was $10.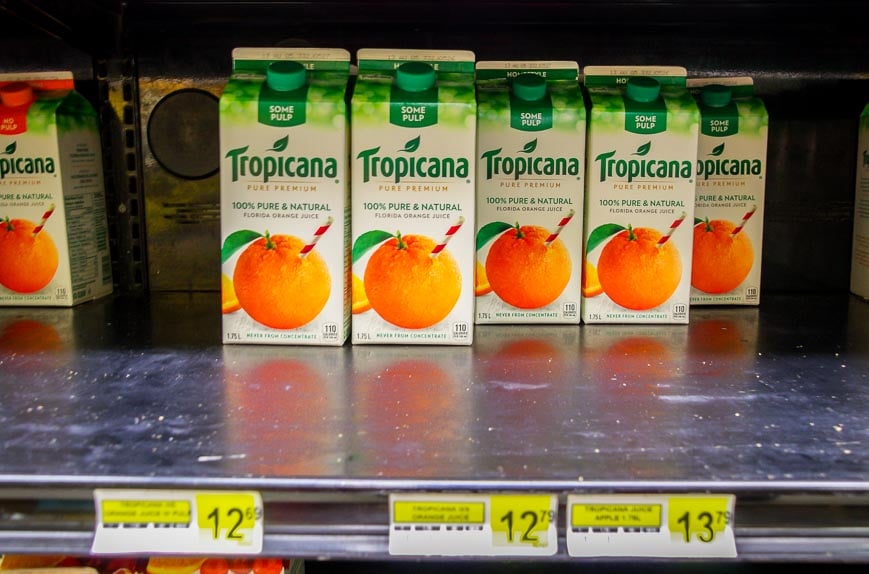 Kids have freedom in this town. They walk, ride bikes and hang out – just like I did growing up.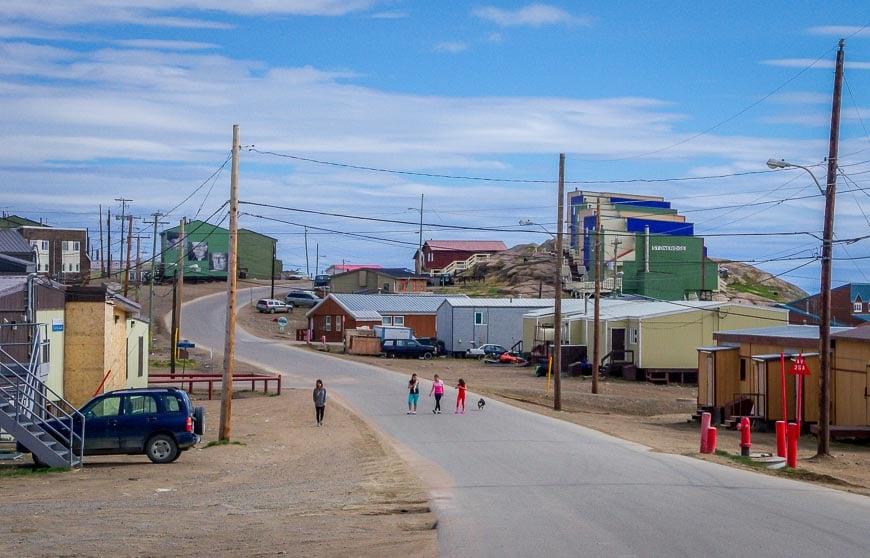 Visit the Unikkaarvik Visitor Centre
Stop by the Unikkaarvik Visitor Centre to get all the tourism information you need to do the city justice but also to check out the cultural and life size wildlife displays.
Interestingly they also rent bikes – which would allow you to cover that much more ground on an airport layover.
Canada Day in Iqaluit
There were Canada Day celebrations in full swing – more of a weekend event than a one day affair. We came across this young woman modeling clothes made of seal fur. Before you get indignant I'd say visit the place and you'll have an understanding why seal fur and not leather from cows is used.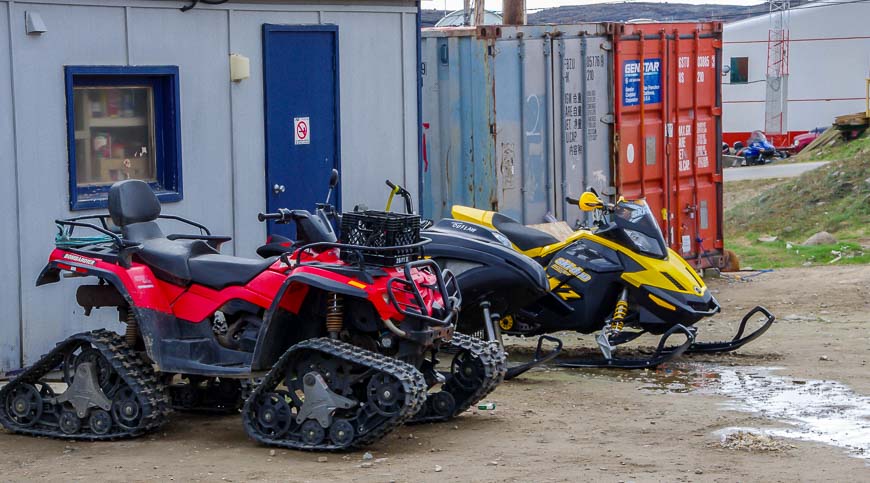 Visiting Iqaluit – it can be done with a 4 hour layover!
We checked out a book store with a fantastic selection of northern writing and by then it was time to return – or so we thought.
Once back at the airport we were told it would be another three or four or who knows how many hours to go. We did finally leave about 8 PM – with the sun still shining as it does up there for almost 24 hours a day in early July.
By the time we returned to Iqaluit two weeks later we both felt like we were going back to the big city. It does have about 6,700 inhabitants – and after being in the middle of nowhere that feels big.
We were both very happy to have had a chance to explore Iqaluit – especially as I doubt we'll be returning anytime in the near future.
Have you ever had an unexpected flight delay in a place you wanted to explore?
For more information on Nunavut visit the Destination Nunavut website.
Further reading on things to do in the north
Click on the photo to bookmark to your Pinterest boards.