Inuvik is a small town located on the east channel of the Mackenzie River at the end of the Dempster Highway in the Northwest Territories. While it isn't exactly a booming tourist destination, it's poised to become one, at least by northern standards. The road to Tuktoyaktuk is now open so anyone with an adventurous bone in their body should think about adding this remote part of Canada to their bucket list.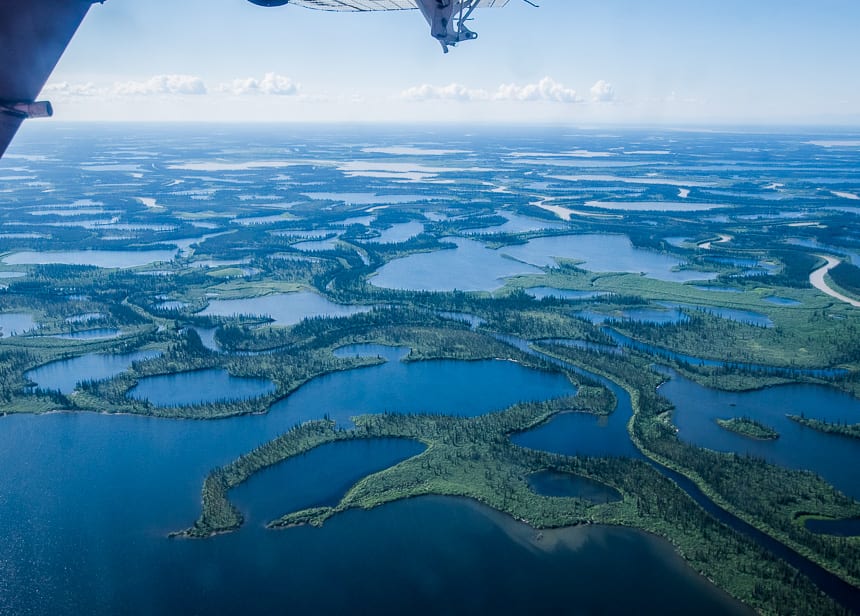 Inuvik is on the Dempster Highway
While Inuvik has been the end point of the beautiful 671 km long Dempster Highway, it's also the gateway to a day trip to Herschel Island, an Ivvavik National Park camping experience in the Yukon (among others), a trip to the Beaufort Sea via a boat ride along the Mackenzie River. Now it's a way-point on the drive to Tuktoyaktuk, famous for its pingos or ice domed hills.
Inuvik can be a tough place to live in the winter with temperatures way below freezing for long stretches of time (with the coldest temperature recorded a numbing -56.7°C) and 30 days with no sun.
That all changes in summer. From June through August there are 56 days of 24 hour sunshine. That's the time to visit.
There aren't loads of things to do in Inuvik itself but the ones described below are all worth your time.
More options of things to do in Inuvik
Add on a Mackenzie Delta tour, scenic flights, fishing experiences, cultural tours and even a swim in the Arctic Ocean to round out a northern visit. Tundra North Tours, with CEO Kylik Kisoun featured on CBC's True North Calling, is one such company offering tours.
Take a tour of the Inuvik Community Greenhouse
Housed in an old hockey arena still showing the marks left from slap shots, the Inuvik Community Greenhouse is where you want to be on a cool day.
Not only do the 200 members grow, sell and give away some of their own organically grown food (to the food bank and Arctic Energy Alliance), but upstairs there's a room for hot (up to 50°C) yoga that's offered twice a week.
A weekly Tuesday market is well supported and there's a real push to also become an education centre. In spring the greenhouse grows and sells $50K worth of bedding plants. Take a tour and you'll feel the enthusiasm for the north, the community and gardening itself.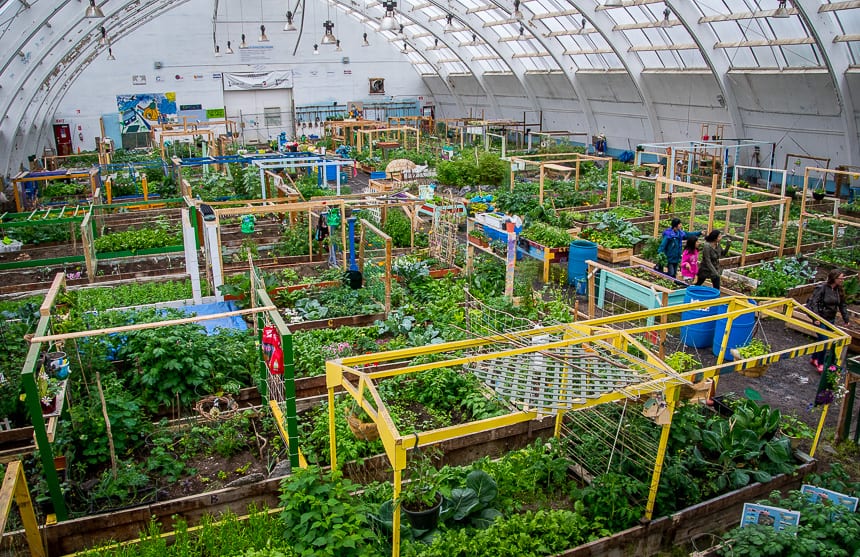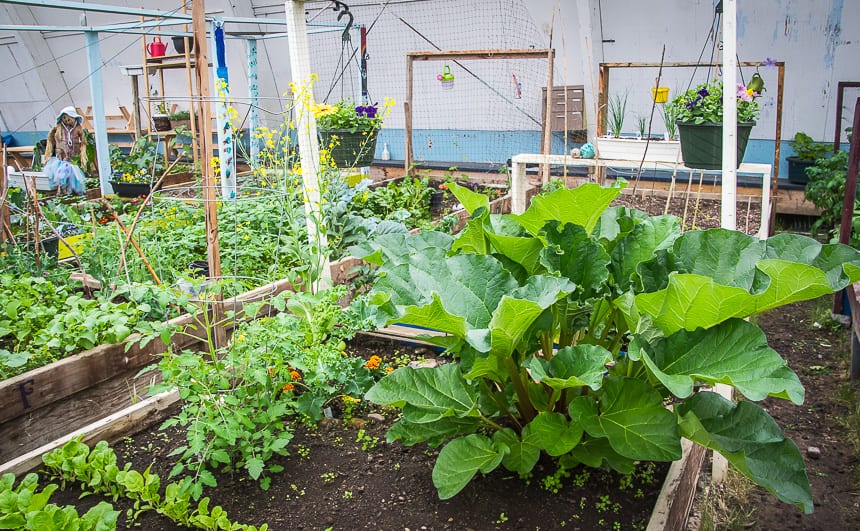 Eat at Alestine's
You can eat in a couple of the local hotels but if you want a meal with character and you don't mind sharing a table with a stranger head over to Alestine's where the cooking is done in an old schoolbus.
If it's a warm night head upstairs to the rooftop deck – where you can see the Mackenzie River and order something made with locally caught fish – like their fish tacos. Other options include reindeer chili and poutine.
For dessert split a Piece of Tail – a deep fried Eskimo donut – with your seat mates.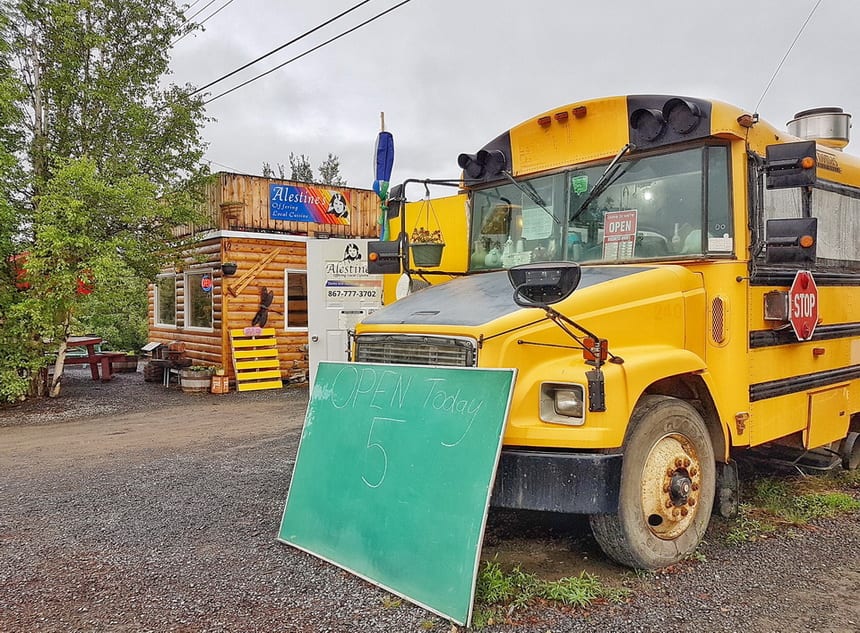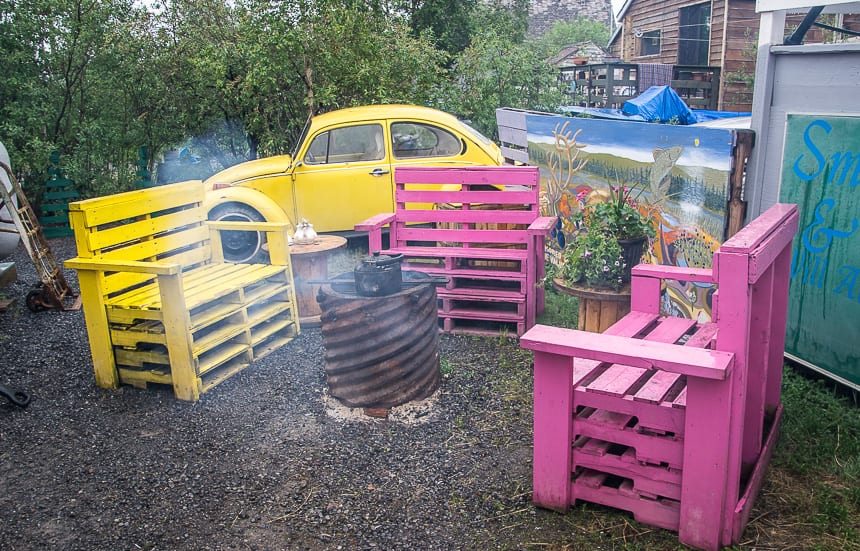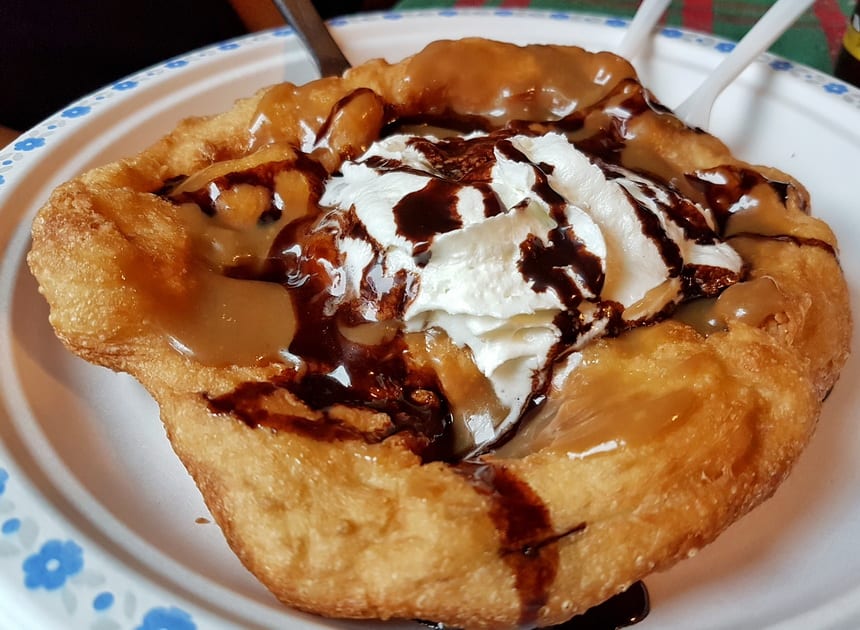 Walk the Boot Lake Trail
If you've just been to Alestine's walk down the road and hike the three kilometre loop around Boot Lake. It winds through birch and spruce forest with a gazebo lookout part way around.
Be on the lookout for wildlife. I did take bear spray though I didn't so much as see bear scat.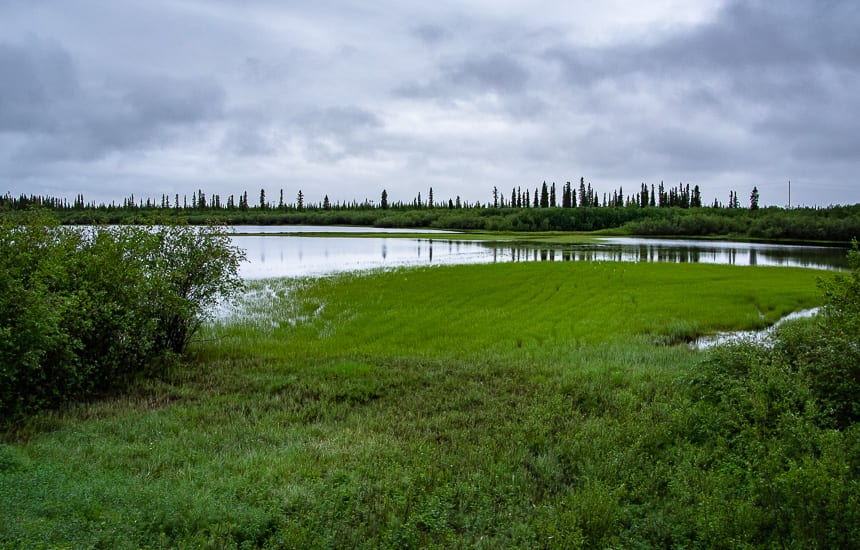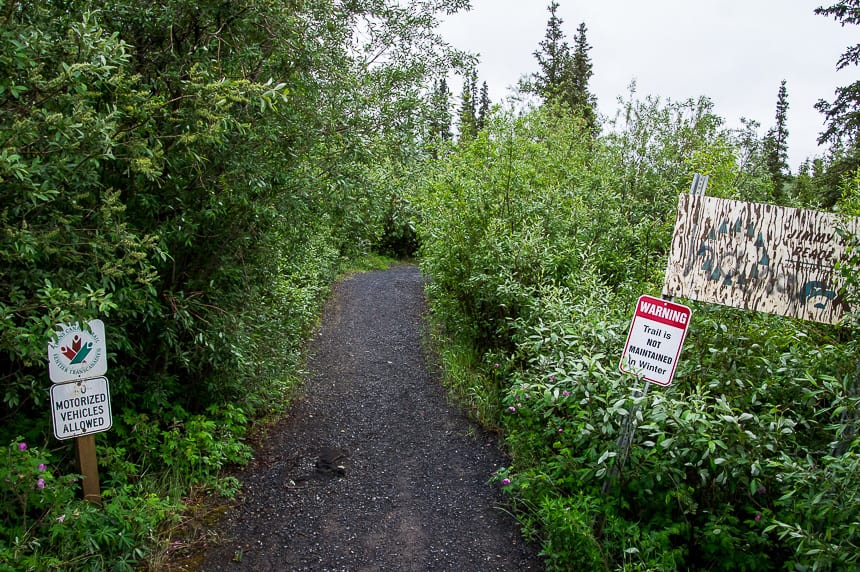 Visit the Igloo Church
The Igloo Church is the most photographed building in the town of Inuvik and for good reason as it's like no other church you've ever seen. If you're visiting in summer you can choose from one of five weekly tours for a behind the scenes look at the history of the church and how it was built.
The Igloo Church, also called Our Lady of Victory Church was designed by Father Jules Adam and built between 1958 and 1960 with lots of community help. Father Adam was a master of innovation and creativity – with all the designs in his head, apart from some sketches on plywood.
There wasn't much of a budget, especially for expensive equipment like pile drivers so he came up with a unique design whereby the building rests on concrete on what looks like a rim of a saucer, which in turn sits on a thick base of gravel above the permafrost.
On the tour you can go up the stairs into the cupola to see how well constructed the building is. The wood came all the way from Fort Smith via a barge up the Mackenzie River.
According to Father Jon Hansen, the present pastor, a guest on one of the tours who was a structural engineer said the church was 50% overbuilt.
It's a landmark you don't want to miss when you visit Inuvik.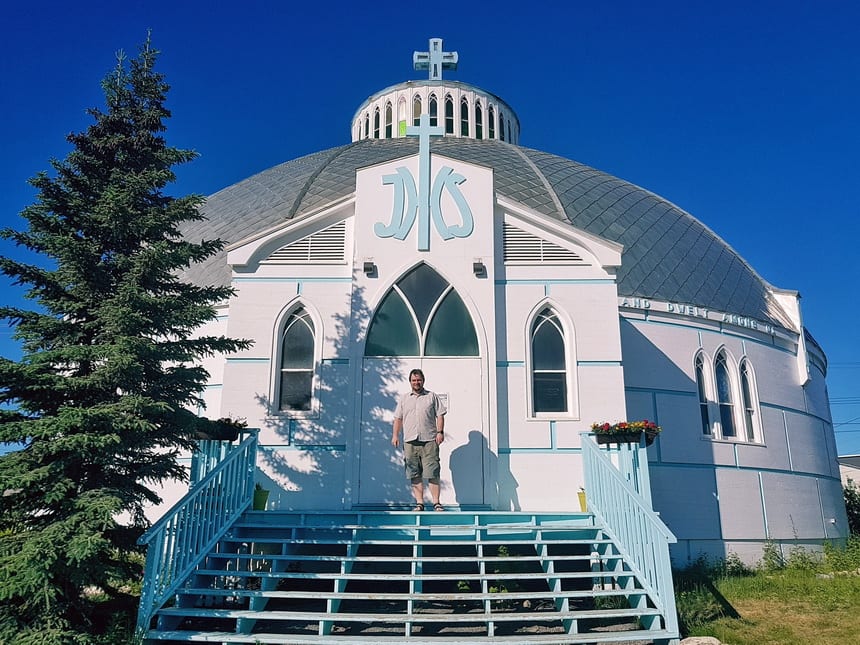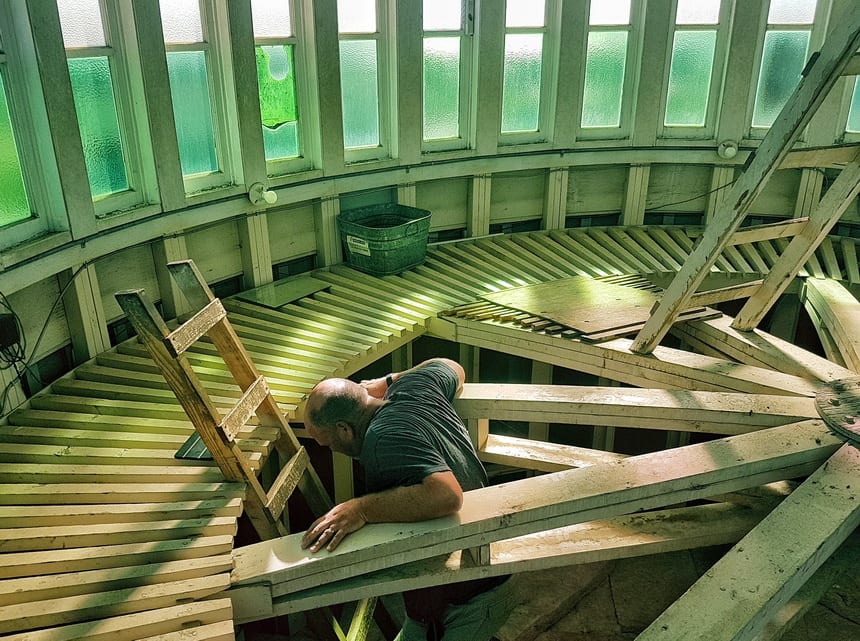 Inuvik location map
Click on the photo to bookmark to your Pinterest boards.