We finished our trek from the Zanskar Valley to the Indus River in northern India with World Expeditions with the spectacular three day Markha Valley trek. Most of our 16 day trek was well off the proverbial beaten path. Beauty in the Markha Valley comes with a price – a lot more people and the tea-house culture. There's nothing wrong with that but it requires an adjustment after a couple of truly remote weeks.
Our trip to the start of the formal Markha Valley trek began after a long day that included crossing the Rubrang La at 5,020 metres (16,470 feet) followed by a long descent and walk up a river valley. We only had a few kilometres in the actual Markha Valley itself but what a glorious valley it was.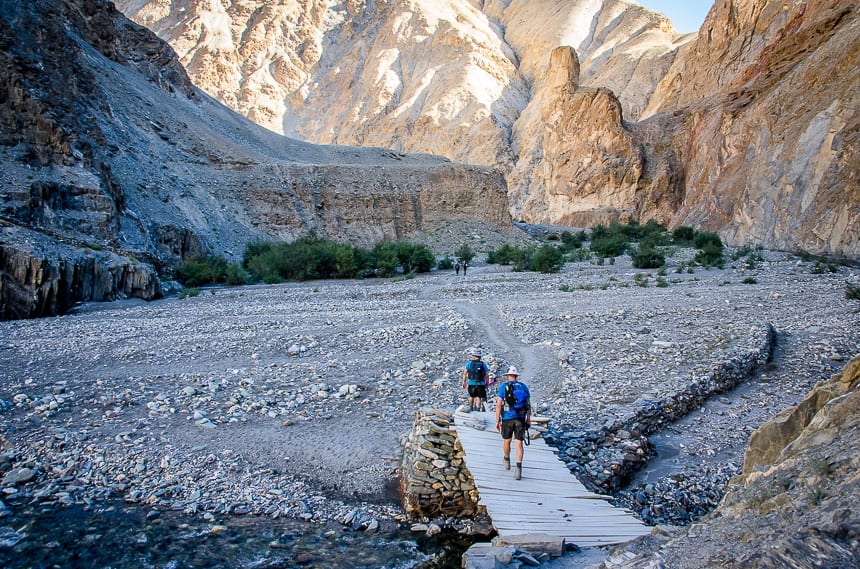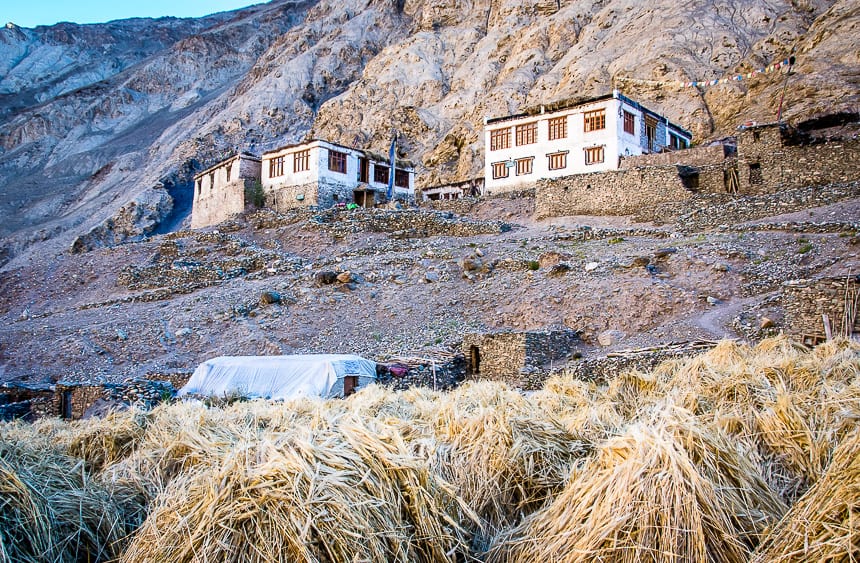 Markha Valley trek – highlights over three days
Hankar Village to Nimaling
Over 6.5 hours with a nice long stop for lunch by the tea house we hiked from Hankar Village gradually at first and then more steeply to finally reach the windswept meadows used for grazing yaks in the summer in Nimaling.
While this section on the Markha Valley trek was never difficult, I for one was feeling fatigued from several weeks of hiking. This section was one of the more spectacular days on the hike, especially because you have 6,000 plus metre peaks in your view for long stretches.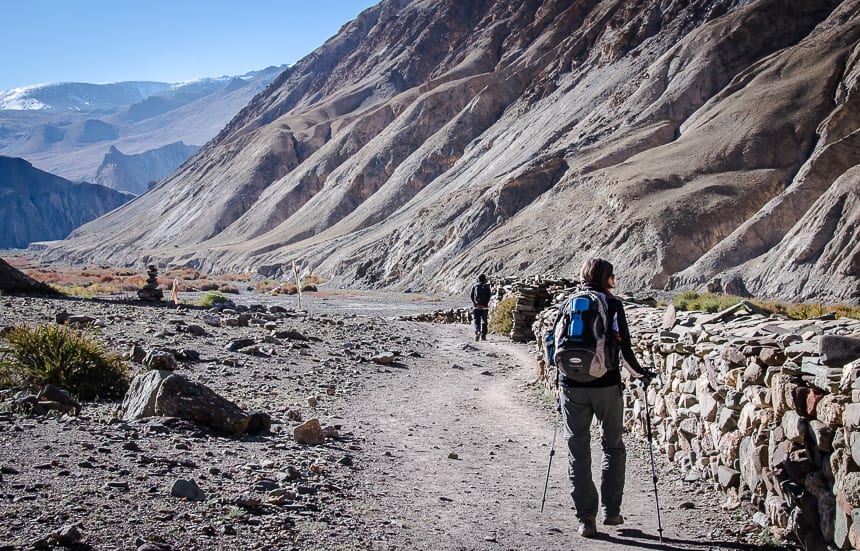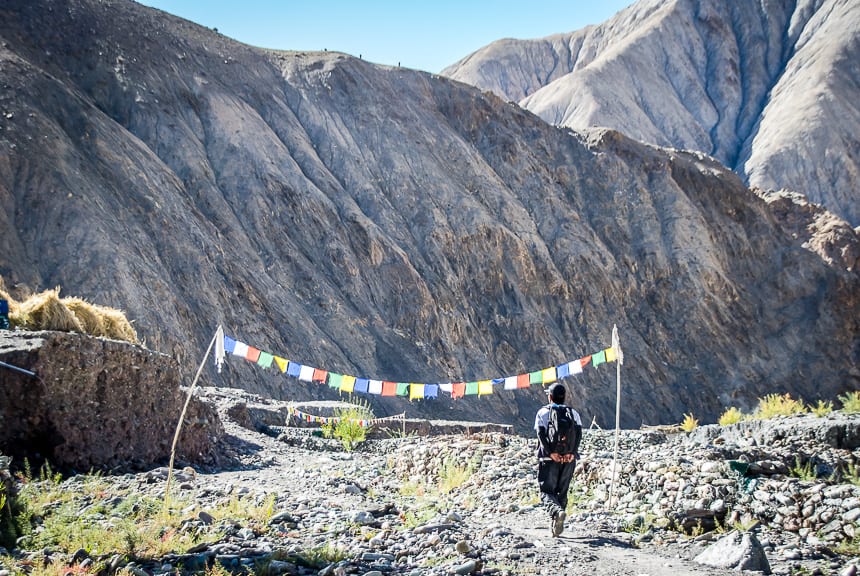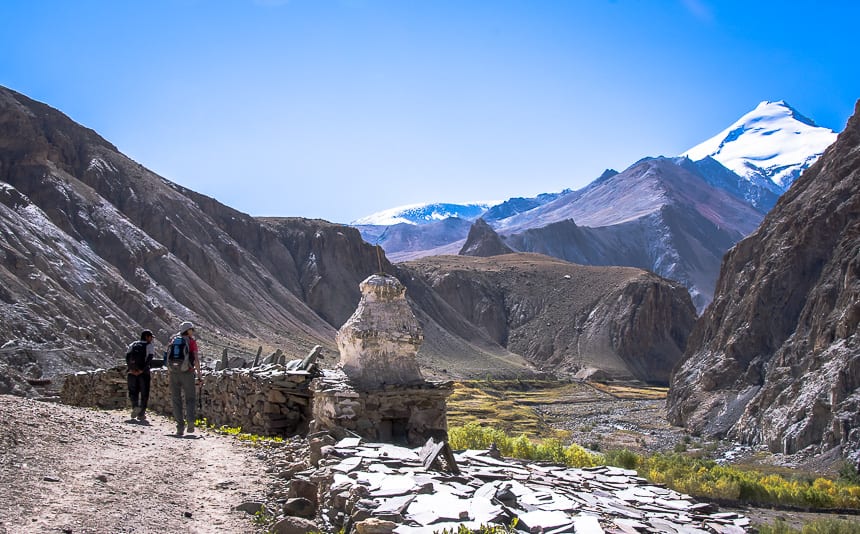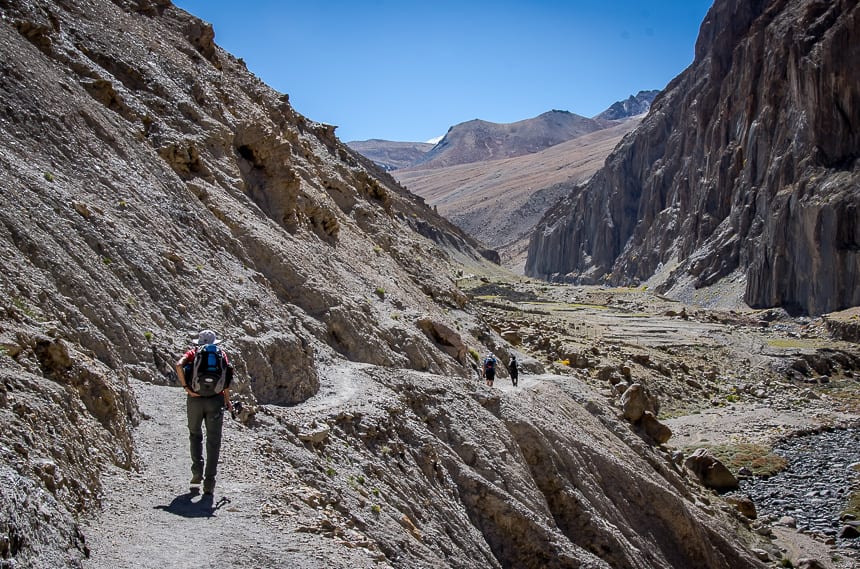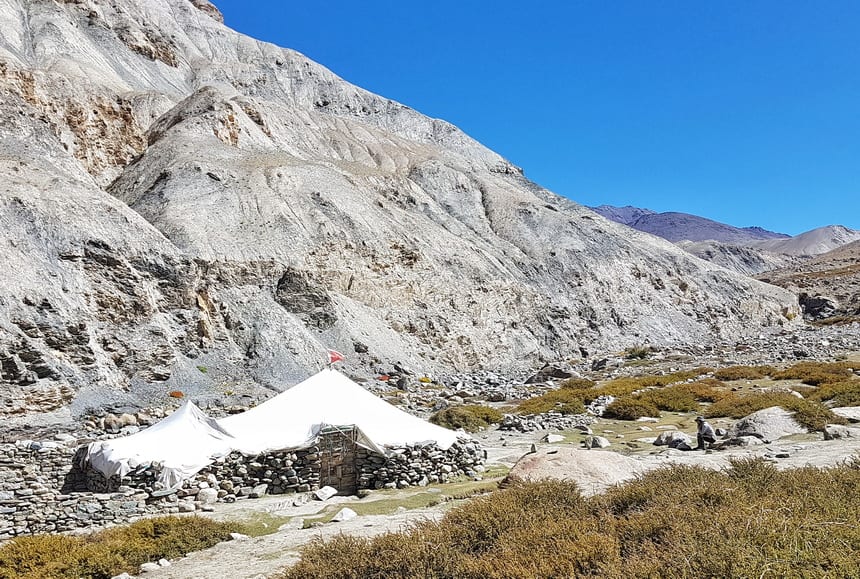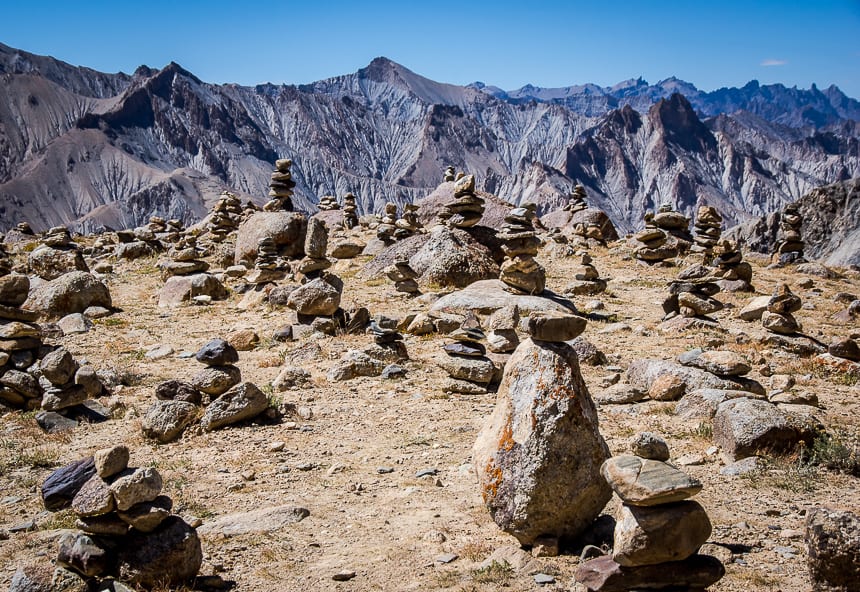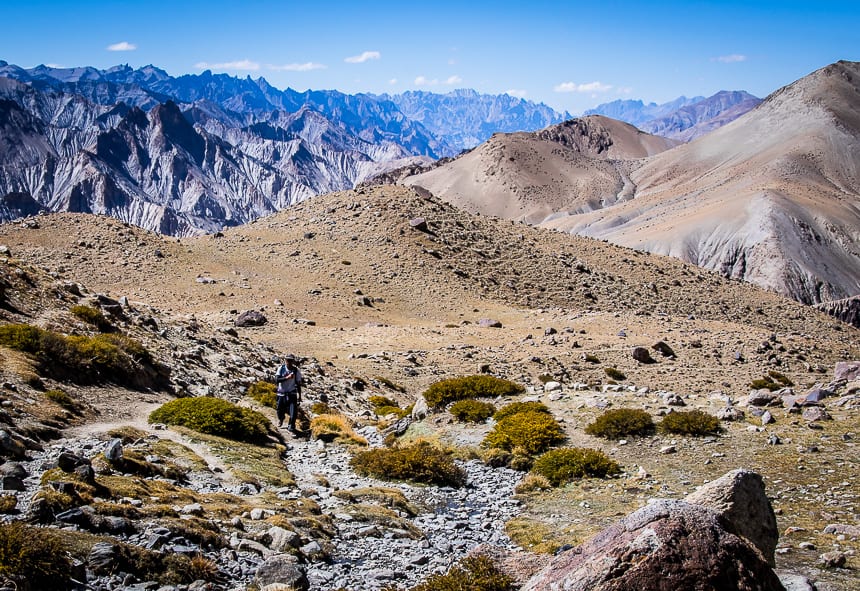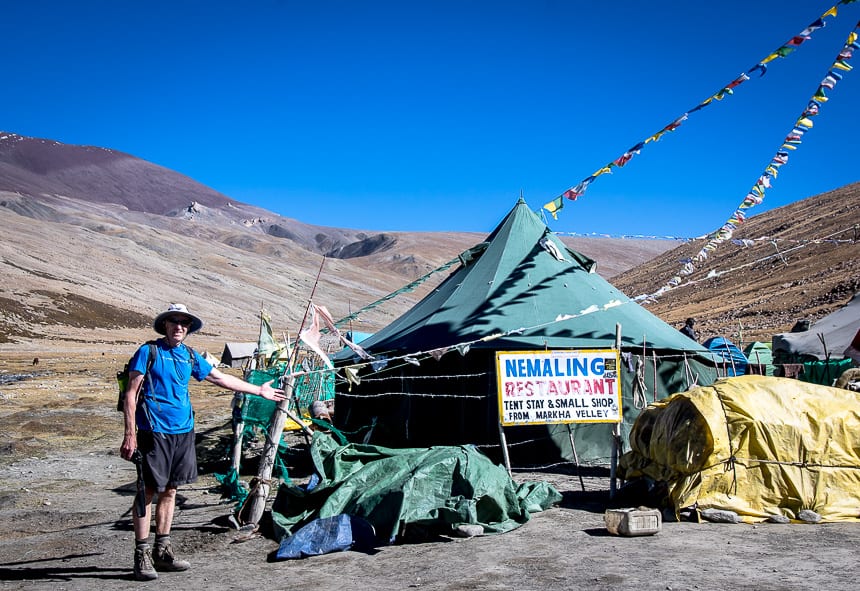 Nimaling to Shang Sumdo on the Markha Valley trek
It was cold camping in Nimaling, elevation 4,800 metres (15,748 feet) but once the sun hit the plains in the morning, it warmed up almost instantly. From our campsite we could see our route up to the Kongmaru La at 5,150 metres (16,896 feet) and it looked innocuous enough.
But when you're trekking at altitudes of 5,000 metres are more it's still slow going. It took me 90 minutes to reach the top, going at what felt like a snail's pace. What a glorious pass to finish on with lots of sunshine and a real sense of camaraderie among the other hikers.
The descent was steep initially but with a backdrop of purple mountains I think most people were focused on the incredible beauty. It got even better the deeper you got into the gorge.
We stopped at a tea house – and sipped cold mango juice which was a total treat, about 30 minutes from the formal finish at Chogdo at 4,000 metres (13,123 feet).
We'd descended 1,200 metres which in my normal life would leave me feeling sore for days but at the end of the trek didn't faze any of us a bit. Our camp for the night was still another 90 minutes away via a dusty road so cars had been arranged which felt a bit like cheating but in the end it was a treat to be done.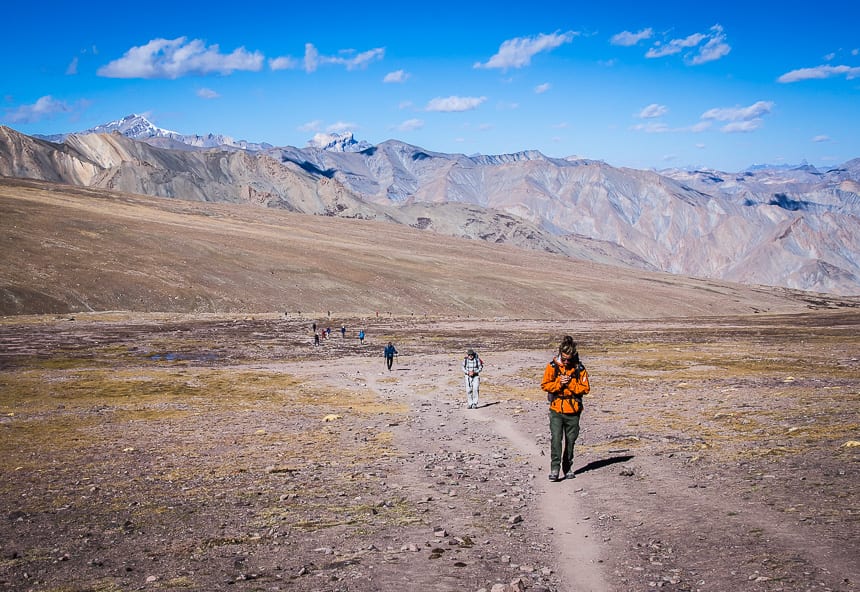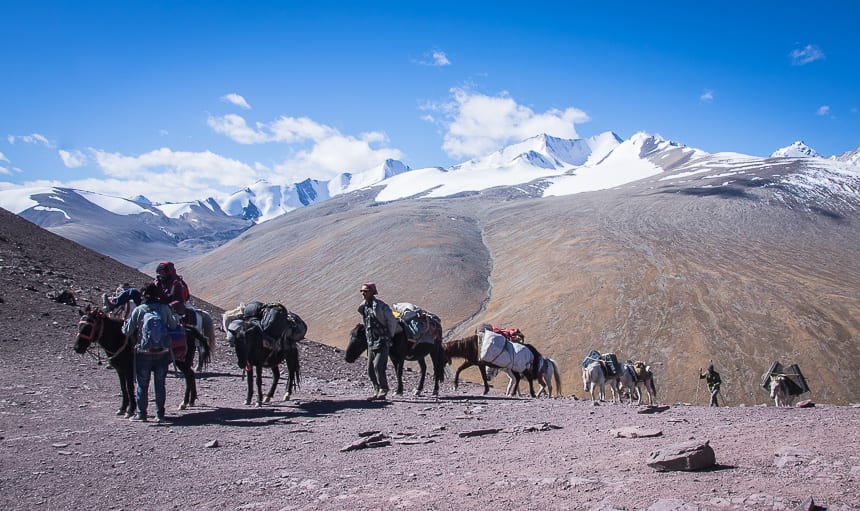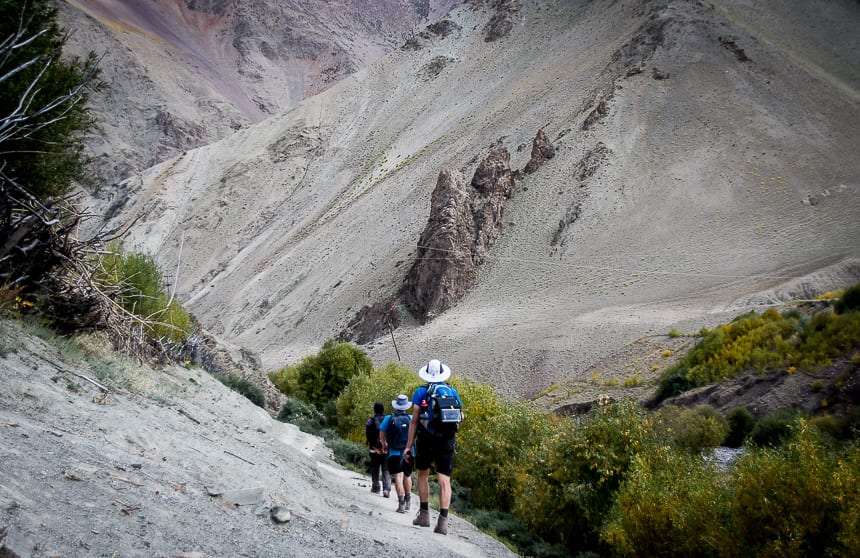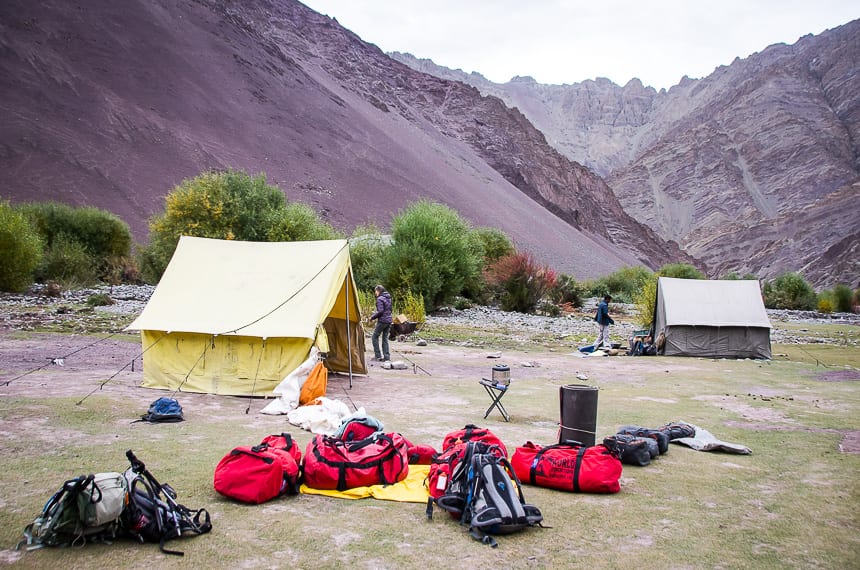 The Zanskar to Indus traverse is one tough hike but looking back at the photos I'm still in awe of the landscapes we traveled through.
Further reading on things to do in northern India
Click on the photo to bookmark to your Pinterest boards.