Prince Edward Island (PEI) is justifiably famous for its long stretches of beaches. The Cavendish area beaches and Brackley Beach are tourist favourites. I prefer the off the beaten path Greenwich section of PEI National Park. In 1998 Greenwich became part of the National Park because of its large parabolic sand dunes, the endangered piping plover and many rare plants.
I loved the Greenwich section of PEI National Park because of its boardwalks, beaches and sand dunes – and in this part of the park, there aren't many people.
This post includes some affiliate links. If you make a qualifying purchase through one of these links, I will receive a small percentage of the sale at no extra cost to you. Thank you very much for your support.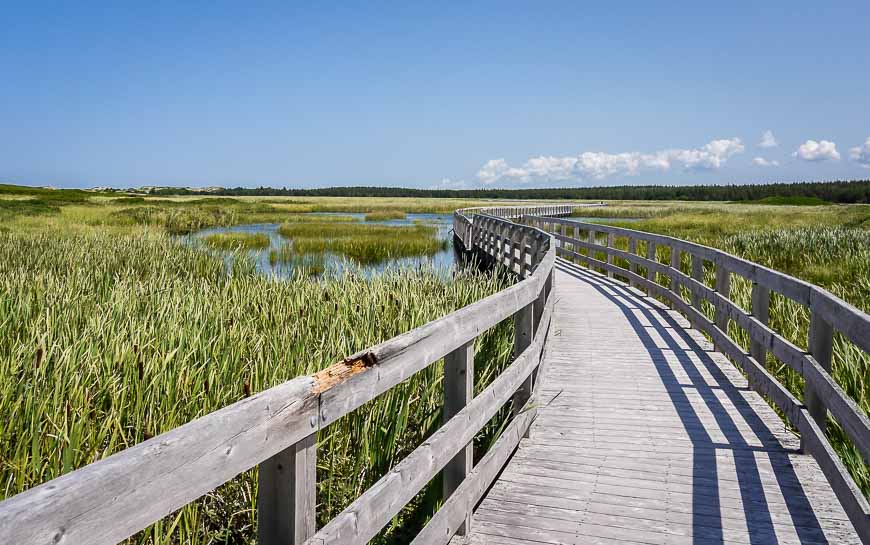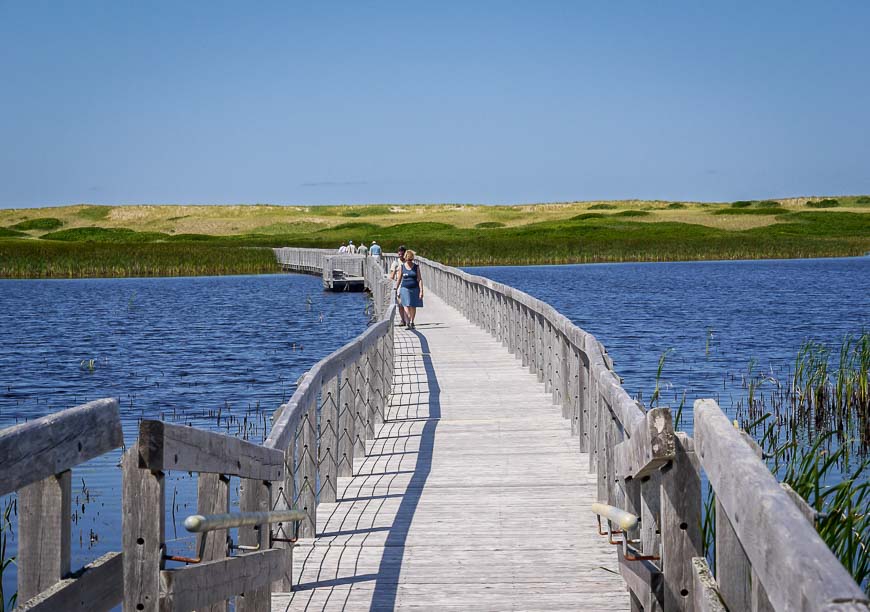 The Interpretation Centre for Greenwich Beach in PEI National Park
Greenwich is accessed via Highway 313 out of the town of St. Peters, less than an hour's drive from Charlottetown. Buy your national park pass at the interpretation center (bikers are free!) for $7.90 per adult and spend at least 30 minutes checking out the displays.
I took simple pleasure in trying to guess the bird type from the assorted stuffed ones and felt like a kid walking over the giant 3D map. Then you have some tough decisions to make.
Which beach do you want to explore? Greenwich Beach is a kilometre from the Interpretation Centre, accessed via a 0.75 km boardwalk. We chose the 4.5 km return trip to visit the Greenwich Dunes and beach.
Don't forget a picnic lunch
It's an easy walk to get to the dunes and the section over the floating boardwalk is particularly beautiful. (Do not bring your dog on this trail.)
If I'd known more beforehand I would have brought a picnic lunch and a bathing suit. There are about six kilometres of lovely clean beach with very few people about.
More hiking trails in the Greenwich Section of PEI National Park
Two other trails offer hiking possibilities. Havre Saint Pierre is a short 1.25 km walk that explains the history of St. Peters Bay and the cultured mussel industry.
The other hike on Tlaqatik Trail is an easy 4.5 kilometres. Enjoy great vistas of the very scenic St. Peters Bay and follow the interpretive signs to get a cultural overview of the area. Bring a pair of binoculars and try to catch a view of the endangered piping plover too.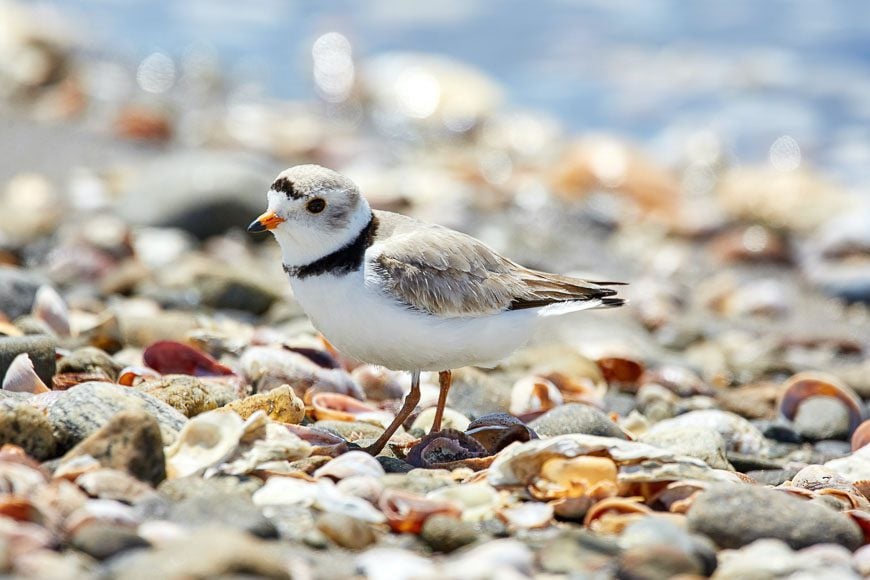 Where to stay near the Greenwich section of PEI National Park
My favourite place of all time to stay in PEI is the Inn of Bay Fortune near Souris. While it's not on a beach, it's close and the food is divine.
Some other places to stay that are a short drive away include Johnson Shore Inn in Harmony Junction and Ned's Landing at Spry Point.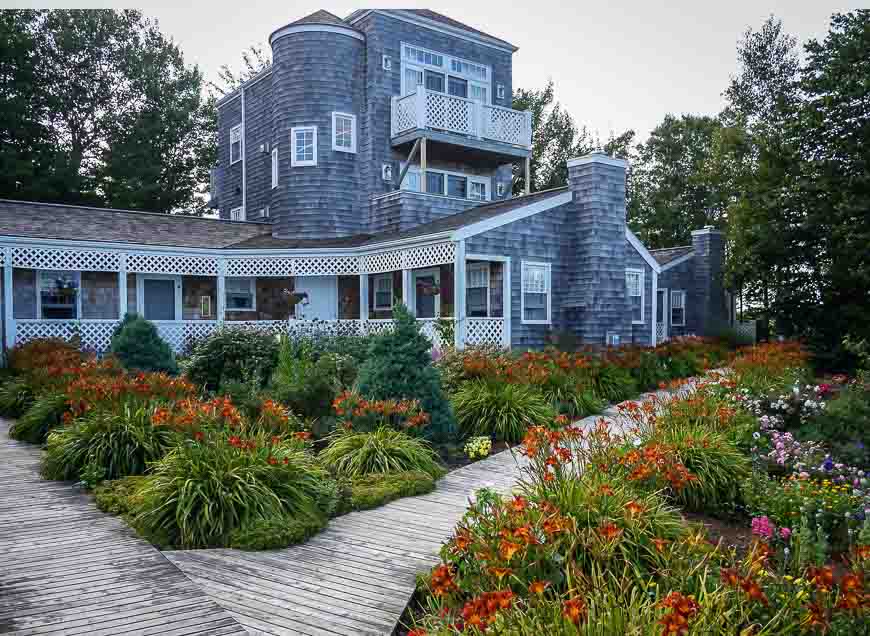 Further reading on things to do in the Maritimes
For more information on Prince Edward Island National Park visit the website.
Click on the photo to bookmark to your Pinterest boards.