Before my arrival in Denali National Park I had tried to fathom how on earth it was going to take seven hours to get to my lodging – Camp Denali, located at about the 90 mile marker on the Denali Park Road. It didn't take long once I was actually on the bus to put two and two together. The stunning 92 mile Denali Park Road is primarily a single lane dirt highway save for the first 15 miles which are paved and open to cars. From that point on its buses only – except for exceptions like government vehicles.
With wildlife and geology stops, bathroom breaks and picnic dinners along with bottlenecks on a few sections of the road- namely around the Polychrome Lookout, driving is slow going. But if you want to get deep into Denali National Park, the drive in on Denali Park Road is your only option.
NOTE: The closure of the Denali Park Road at Mile 43 will remain in place until partway through summer 2026 while they rework the Polychrome Area plan. Fortunately, there is still a lot of amazing hiking – both in the frontcountry and backcountry that you can do.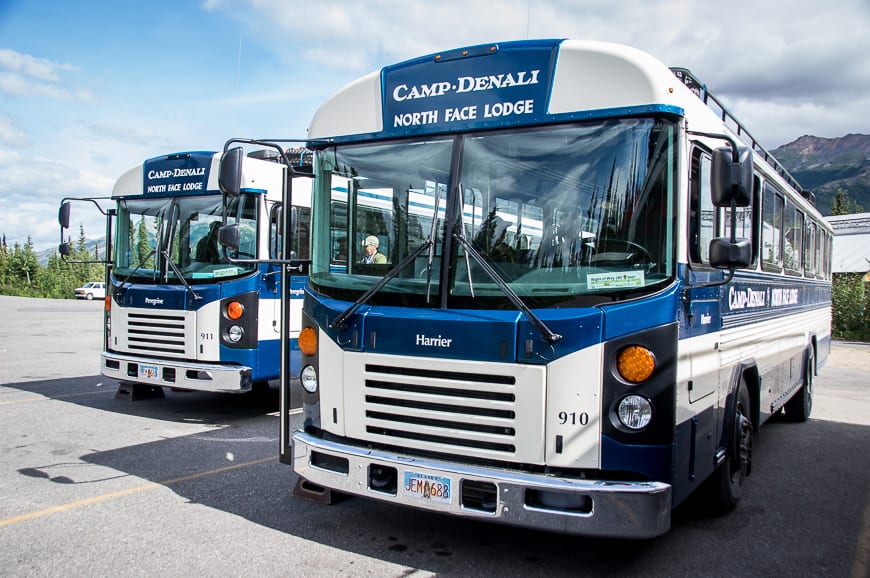 Denali Park Road – a nature lover's dream
Fortunately, it's a fascinating drive along Denali Park Road, especially as some of the bus drivers (scroll to the end of the post for more info) do double duty as naturalist guides.
The drivers/guides we had from Camp Denali were particularly knowledgeable about the park, the geology, and its wild inhabitants. They were also incredible at spotting wildlife – like wolves and Dall sheep that looked like mere rocks on the landscape.
Even when the bus stopped, I had a hard time finding the animals they saw while driving – though I did see the birds.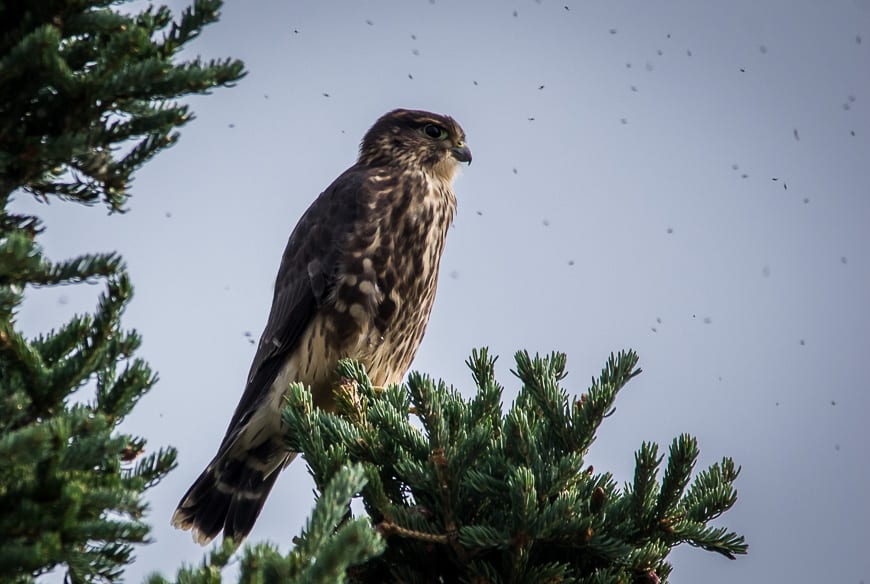 Denali National Park is a vast expanse of land thanks to President Carter who tripled the size of the park to six million acres when he left office in 1980. Some properties like Camp Denali that were once outside the park are now within the park boundaries.
The park is divided into wilderness, national park land and national preserve land though it's unlikely these designations will influence your visit to the park. They certainly didn't affect mine.
The parks name was legally changed by President Obama from McKinley to Denali but guess who is considering a reversal of that!
Affiliate links ahead, which means I receive a small percentage if you purchase anything through them at no extra cost to you. This helps me provide free content on this site.
***Before you go to Alaska I recommend picking up a copy of Denali National Park: The Complete Visitors Guide to the Mountain, Wildlife, and Year-Round Outdoor Activities.***
The wildlife experience in Denali National Park
Politics aside, Denali National Park delivers an incredible wildlife experience with a backdrop of stunning mountain scenery, including Mount Denali, the highest mountain in North America.
The park has been described as an intact, un-manipulated ecosystem. Over the course of the long drive you can expect to see Dall sheep (probably up high in the mountains if you visit later in the summer), grizzly and black bears, wolves and caribou.
Bird life is also interesting with 162 species sighted in the summer – versus 10 species in the winter.
Reportedly park wildlife numbers look like this: 70-75 wolves. 2,100 Dall sheep, 1,000 barren ground caribou, 1,900 moose and 350 grizzly bears. Of course there are lots of smaller animals including Arctic hares, collared pikas, Arctic ground squirrels, hoary marmots, beavers, porcupines, minks, martens and lynx that you might see.
Watch the video so you get a taste of the vast landscape in Denali National Park.
The drive on Denali Park Road through the national park delivered more wildlife sightings than on any previous trips I have done in North America.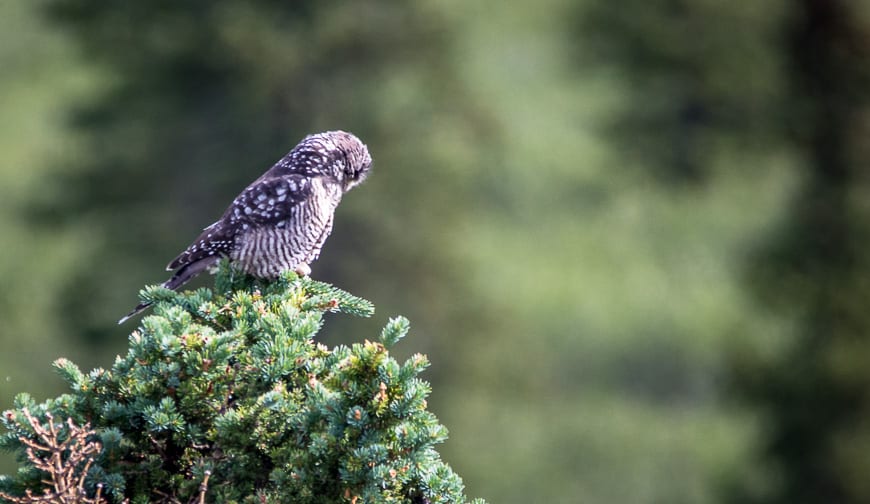 Buy food before you start the drive into Denali
The Denali Park Road follows an approximate east – west direction. It climbs four mountain passes between Igloo at Mile 33 and Eielson at Mile 66. Though the passes are under 4,000 feet they are all above treeline which in Denali is at approximately 3,000 feet.
There are designated rest stops with full bathroom facilities along the road but unless you are staying at a lodge like Camp Denali that provides a picnic dinner, you will need to bring your own food and water. There is nowhere to purchase food once you've left the park entrance.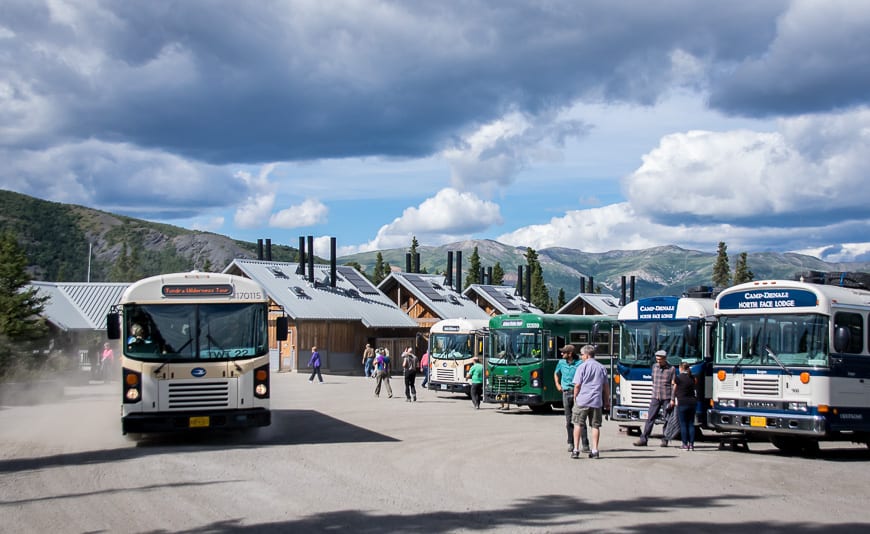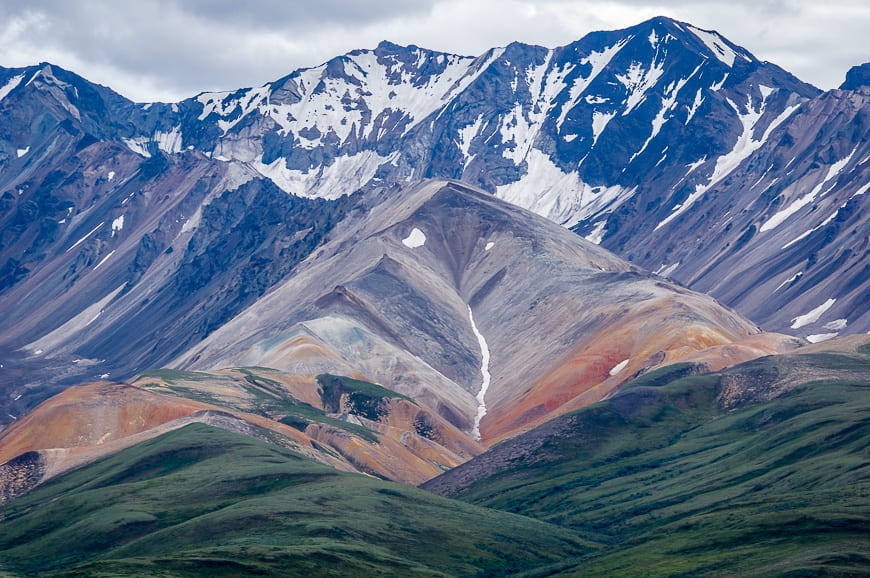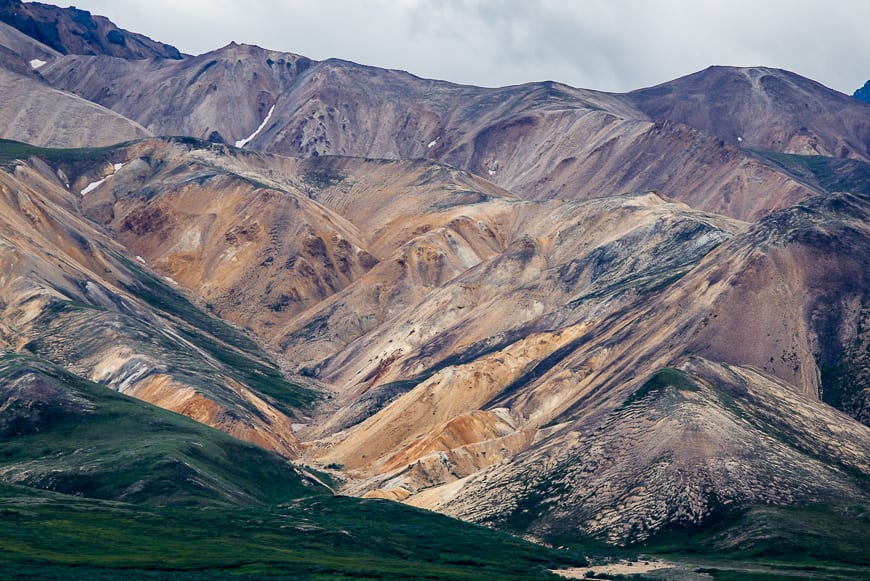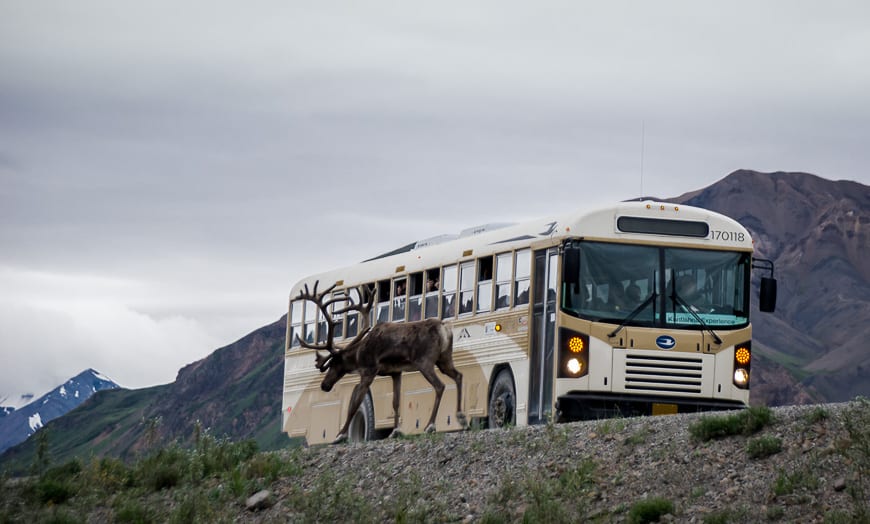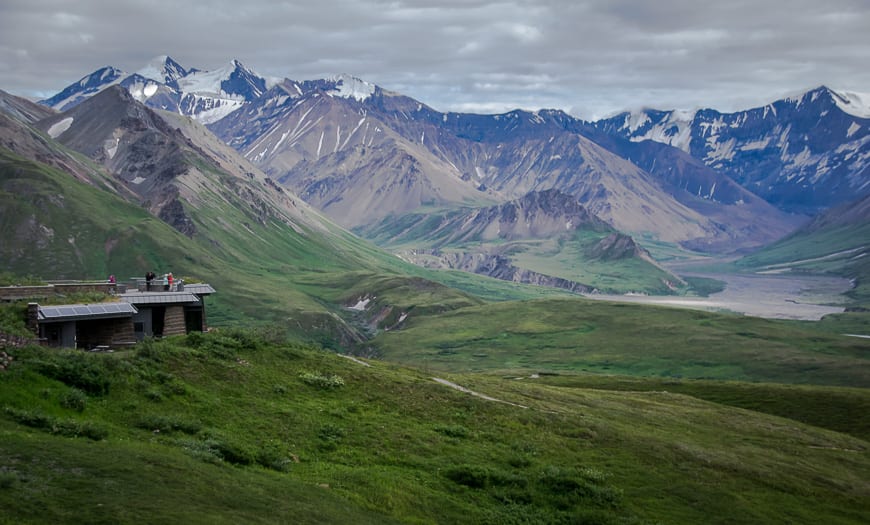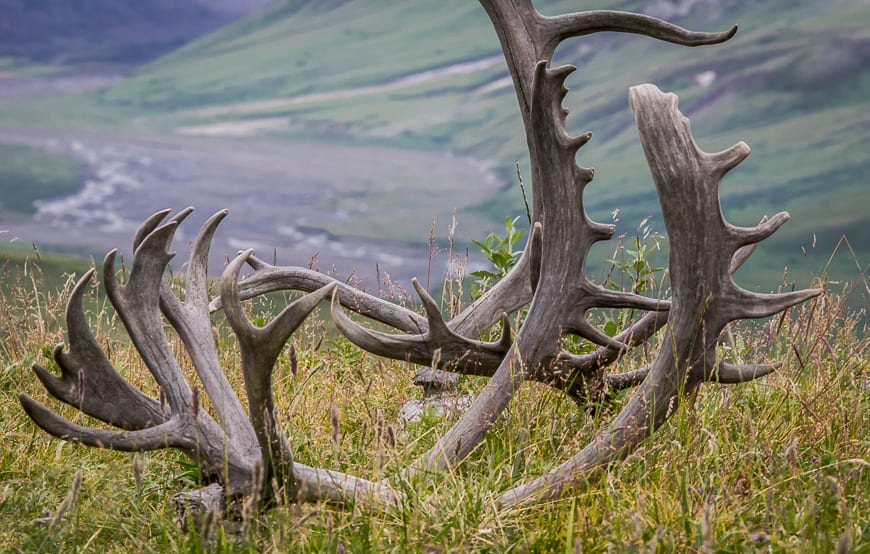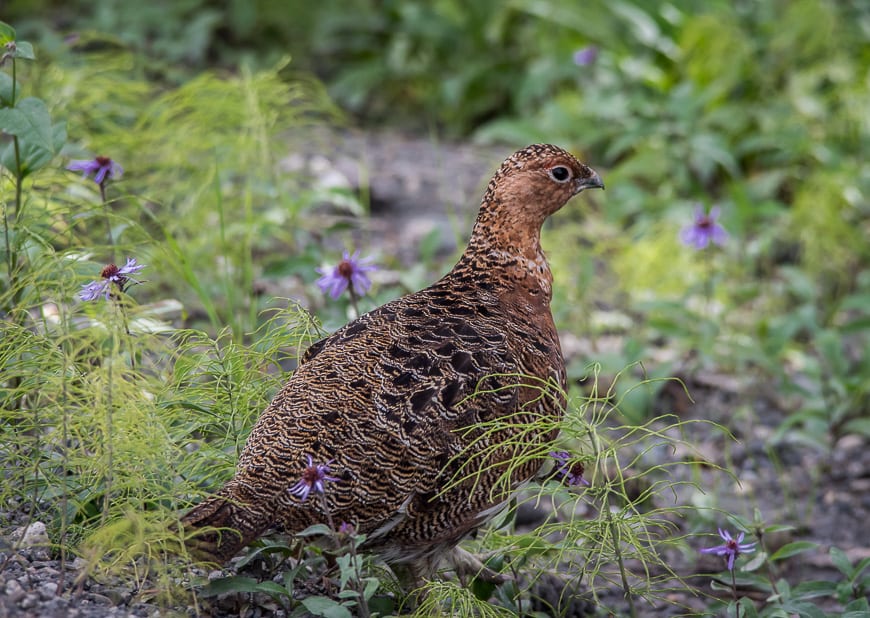 The Camp Denali Difference
I consider myself very lucky to have stayed as a guest at Camp Denali – located around Mile 90 in the park. While everyone must take a bus after Mile 15, not all buses are of the same quality.
The Camp Denali buses are very comfortable as far as school buses go. They are extremely roomy with every second seat removed so it's easy to bolt from one side of the bus to the other to get the animal shot.
Windows open laterally so you can stick your head out with your big lens! Also the speakers worked like a charm so I never had to strain to hear the driver/naturalist – and I was sitting at the back of the bus.
The other thing Camp Denali does really well is food. They produced an amazing lineup of salads, fresh homemade bread, cheeses, smoked salmon – all pictured below – and served about half way into the drive. Dessert was waiting on our arrival.
Read: The Camp Denali Experience in Alaska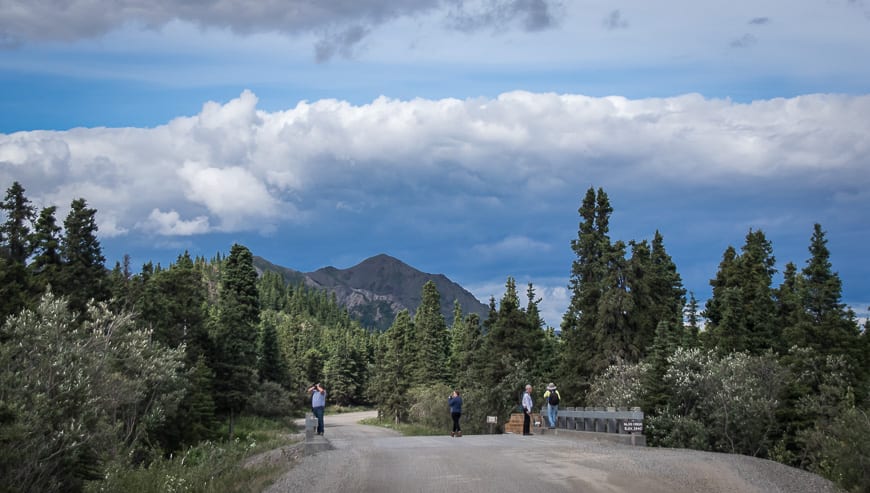 Useful information about the bus trip into Denali National Park
There are three types of buses in Denali National Parl to choose from if you are not staying at Camp Denali, The North Face Lodge or at a couple of other small hotels in Kantishna.
Shuttle buses are free but they only travel the first 15 miles into the park on pavement. They do allow access to the trails around the Savage River.
Tour buses are the tan coloured ones. You get the full narrated experience with a driver/naturalist. The first ones start on May 9 and they continue until September 19th. You can choose from a 4.5 hour tour ($80) to Teklanika River (Mile 27), a 7 – 8 hour Tundra Wilderness Tour ($136) to Stony Lookout (Mile 63) or the full 12 hour Kantishna Experience ($208). Children are half the price of an adult.
There are also green transit buses that don't offer a narrated experience but do allow you to get on or off anywhere along Denali Park Road.
Tickets can be purchased online or by phone – 800-622-7275 or at the Denali Bus Depot.
Park entrance fees are extra.
Visit the Denali National Park website for further information.
To get to the park from Anchorage or Fairbanks – consider taking the train. Read this blog for more information.
Click on the photo below to bookmark to your Pinterest board.