An Alaska train trip is a superb way of getting around the state, especially as a solo traveler trying to avoid a car rental. I, in my ignorance, didn't even know Alaska had passenger trains until I got an invitation to a remote lodge in Denali National Park. Then I had to go into research mode trying to figure out how to get from Fairbanks to the entrance of Denali National Park. From there I'd bus in with a group and the rest of the trip was under control.
I quickly discovered that Alaska is home to an amazing network of routes around the state. There are lots of scheduled departures and an Alaska train trip is surprisingly affordable. What I also liked was how relaxing it was. It's way nicer to have someone bring you a drink while you enjoy the landscape than it is to have your eyes peeled on the road – looking for wild animals.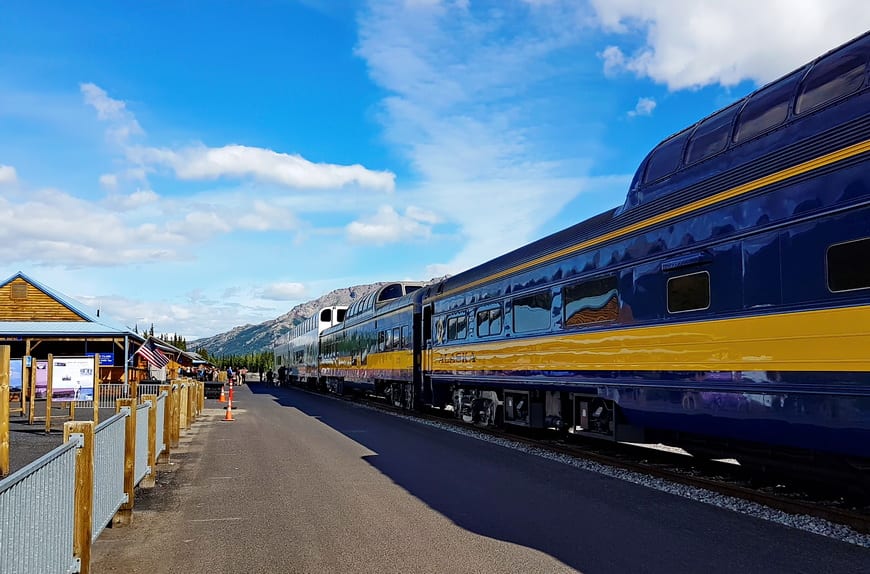 This post includes some affiliate links. If you make a qualifying purchase through one of these links, I may receive a small percentage of the sale at no extra cost to you. Thank you very much for your support.
Two main train routes across Alaska
All told the Alaska train system stretches for 470 miles from Fairbanks in the north to Seward in the south along with a 12-mile spur to Whittier. The northern route travels between Fairbanks and Anchorage and the southern route between Anchorage and Seward.
I did the four hour trip between Fairbanks and Denali National Park so I could catch the bus to Camp Denali but it was enough to get me hooked on the ease of train travel in the state. And really, I just got a taste of what the Alaska Railroad has to offer.
Recommended reading: Driving Alaska's Stunning Denali Park Road
On many of the Alaska trains you get a choice of two classes – Adventure Class which is really just the basic class of service but still more than okay and Gold Star Class. (See below.)
On the way to Denali National park, I had a seat to myself but rarely sat in it. You can hang out between the train cars and watch the world go by, which is a great way to take in the landscape on a warm sunny day.
I also spent a little time in the Dome Car where you certainly get a different perspective. You can buy coffee and food on-board though it's nothing to write home about. You are provided with some written materials so you can follow the train's progress.
For help in planning your trip to Alaska check out the Lonely Planet Guide to Alaska – published in September 2022.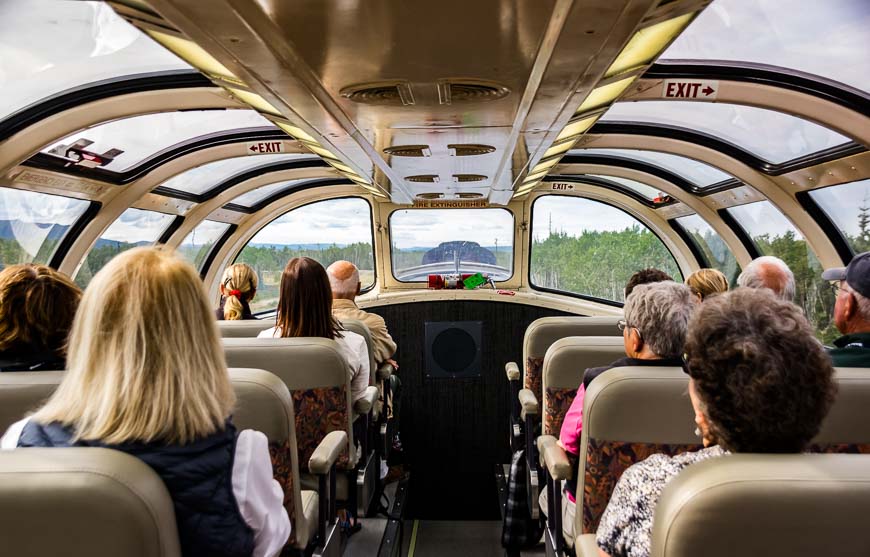 Gold Star Class on a train trip from Denali to Fairbanks
On the return Alaska train trip to Fairbanks I booked the Gold Star Class, which if you don't mind forking over a few more dollars, is definitely worth it.
The seats are more comfortable – with all passengers sitting on the upper level of a dome car. Full-service dining is offered and drinks are served at your seat.
A much richer experience is provided with well-spoken and entertaining local Alaskan students narrating the interesting bits of the trip. For example, our guide pointed out the starting point of the hike to get to the bus where John McCandless spent his final days – as chronicled in the book by Jon Krakauer, Into the Wild.
Alaska trains run year round but the scheduled service varies by the season. The busy summer season begins in mid-May and lasts until mid-September.
On my train ride back to Fairbanks in early August, there were only about a dozen of us – so we had could sit wherever we wanted. I understand that was a real anomaly.
Distances in Alaska are huge so if you plan to ride the trains, be smart about how long you want to spend on them. From Fairbanks to Anchorage it's a 12 hour trip!
For more information and to have a look at the route map visit the Alaska Railroad website. If I ever go back to Alaska I'd certainly look at doing an Alaska train trip to Seward – so I could access Kenai Fjords National Park.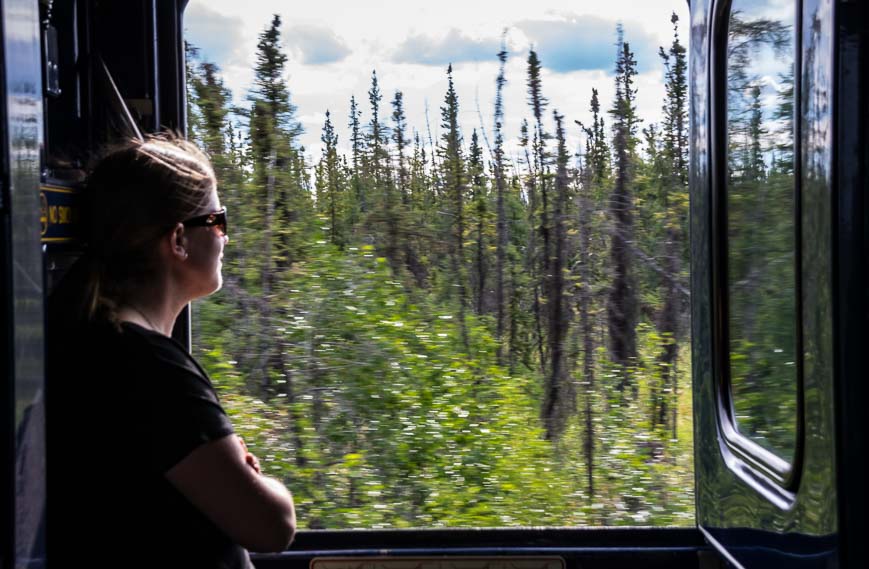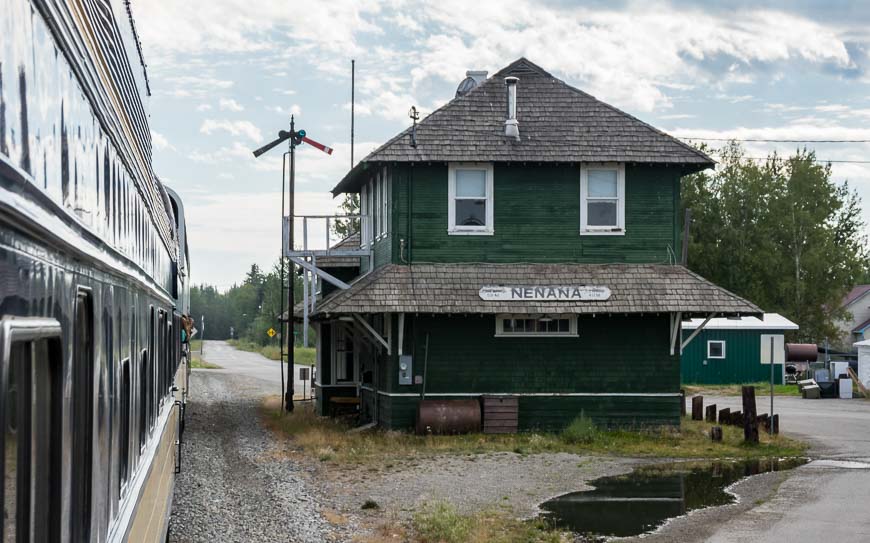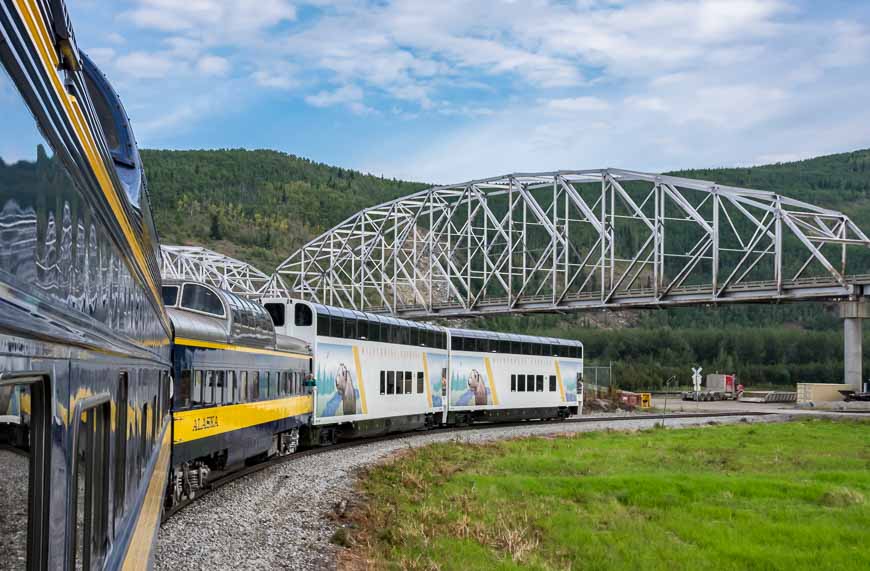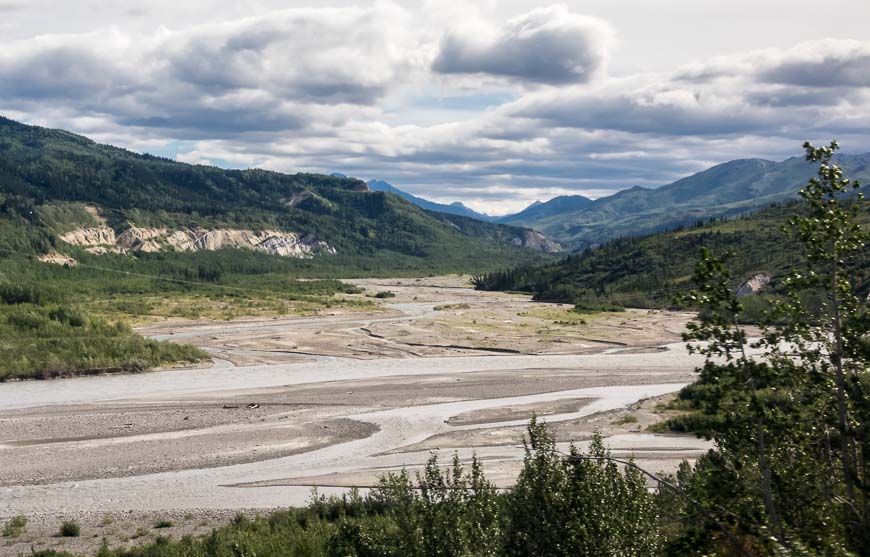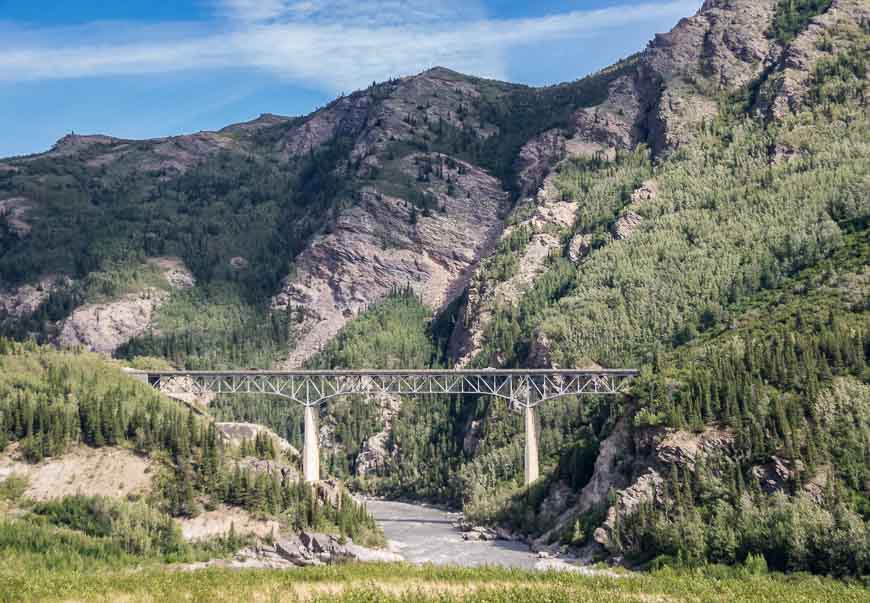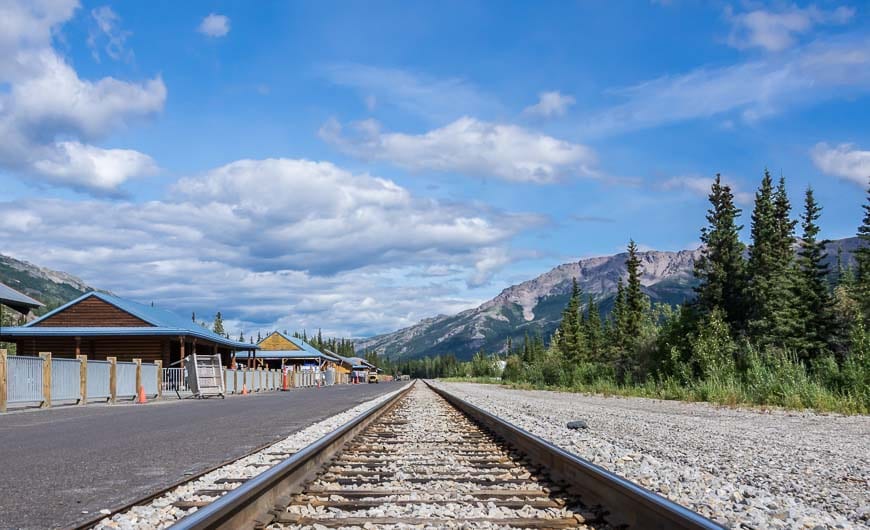 Location map of the Alaska train trip to Denali National Park
Further reading on train trips
Click on the photo to bookmark to your Pinterest board.