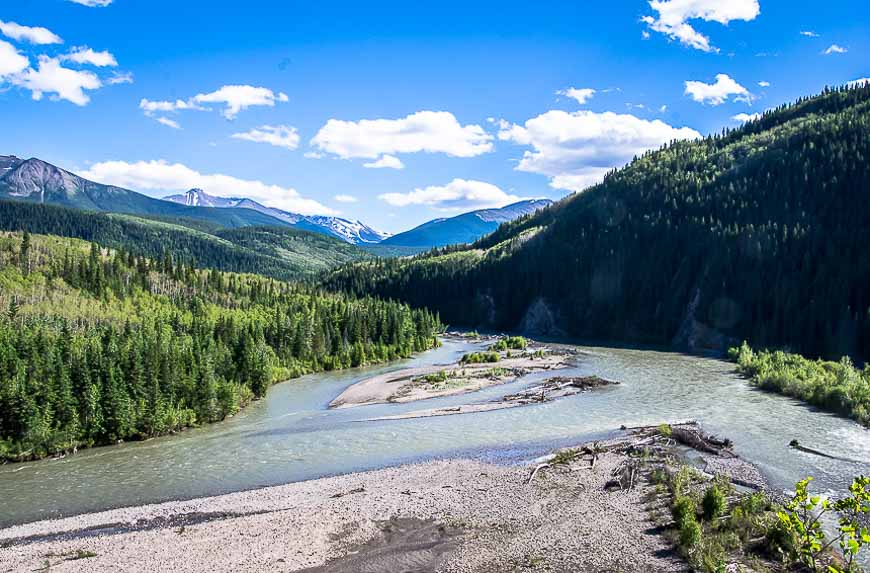 Sulphur Gates & the Wilmore Wilderness
You'll find the Sulphur Gates Provincial Recreation Area just west of Grande Cache, a small community 425 km northwest of Edmonton and a solid 4.5 hour drive away. The Sulphur Gates are one of three entrance points to the Wilmore Wilderness Park. While the Sulphur Gates area can easily be visited in under an hour, the Wilmore Wilderness which happens to be the largest wilderness area in Alberta that nobody has heard of, needs at least three to four days of your time to even begin to appreciate it.
The Sulphur River Canyon
You go to the Sulphur Gates to be wowed by the sublime views of the Sulphur River Canyon at the confluence of the Smoky and Sulphur Rivers.
There is basically one short trail from the parking lot (scented with wild rose in June) that takes you to a series of viewpoints, each one offering an increasingly gorgeous view. If you're short on time you could literally knock off an up and back trip in 15 minutes. But don't rush it if you have a beautiful day.
Visit the Alberta Parks website for more information on Sulphur Gates Provincial Recreation Area.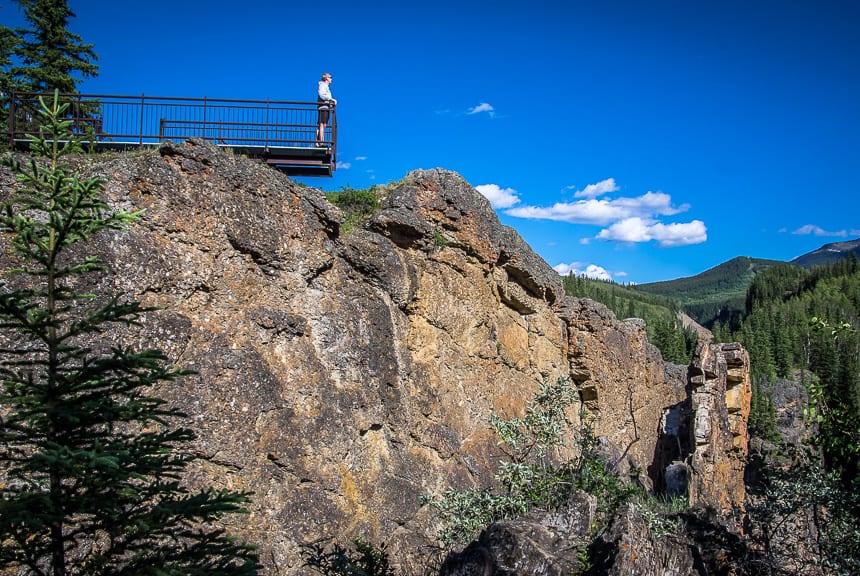 Camping at Sulphur Gates
There is the option to camp overnight at one of 14 campsites beside the parking lot. You cannot reserve these sites ahead of time.
The campground doubles as a staging area for backpacking and horseback riding trips into Wilmore Wilderness Park and as such some of the campsites are horse friendly. Fees right now are $26 per campsite and $9 per horse.
There is an outhouse and drinking water fit for horse but not human consumption. A picnic table and fire pit are also provided.
The hike to Eaton Falls in the Wilmore Wilderness Park
If you're a day hiker you can take advantage of the trail to Eaton Falls that leaves from the parking lot on an old fire road. It does get you into Wilmore Wilderness Park but as it's only three kilometres one way, you just get a taste of the park.
There's about 120 m of elevation gain – at least double what is shown on a pamphlet describing the trail in the parking lot though all in all it's an easy hike. And the falls are far more impressive than I expected.
There is a viewpoint part way along that's worth the short detour. Allow about two – three hours to do the full 6 kilometre return hike.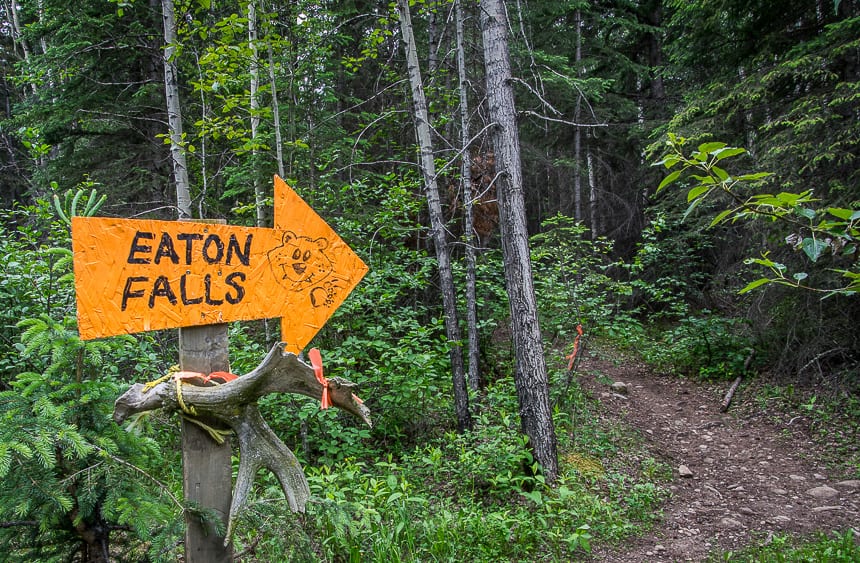 If you've made it as far as Hinton, it's well worth the drive to see the Sulphur Gates. Another worthwhile stop on route is at Pierre Grey's Lakes Provincial Park where there are lots of loop hikes, beautiful campsites – many of which back onto a lake and stocked lakes for the fishing crowd.
Further reading on things to do in Alberta in the summer
Click on the photo to bookmark to your Pinterest boards.