Glacier National Park in Montana gets top marks for natural beauty. In fact it's been called the Switzerland of America. To justify that name consider this; over its one million acres there are 175 named mountains, 200 named waterfalls, 25 named glaciers and literally hundreds of lakes and streams. And the area surrounding the park is also a hotbed of beauty.
Glacier National Park is a fantastic destination in summer, offering an incredible range of activities. Enjoy these 10 things to do in Glacier National Park.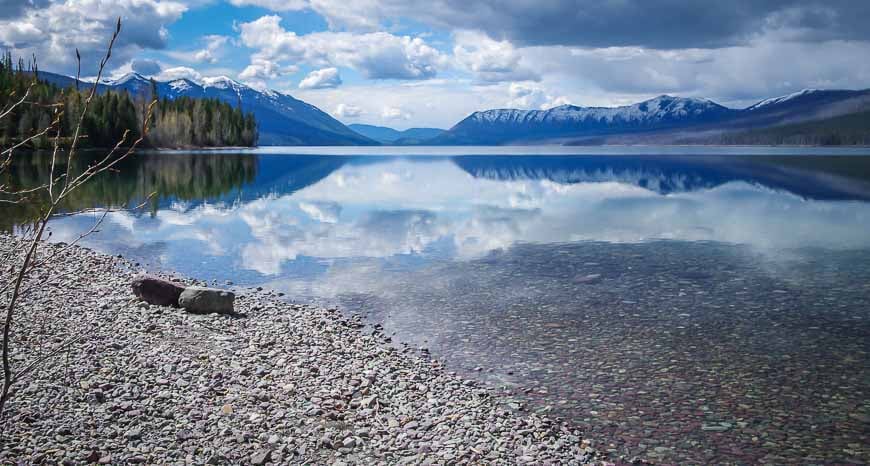 This post includes some affiliate links. If you make a qualifying purchase through one of these links, I will receive a small percentage of the sale at no extra cost to you. Thank you very much for your support.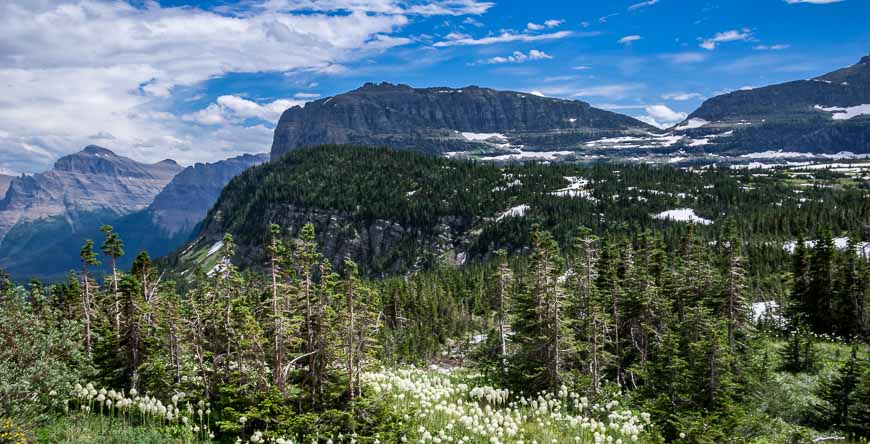 Go for a bike ride in Glacier National Park
If you're looking for an epic day on your bike, cycle the Going-to-the-Sun Road. Start at Lake MacDonald and go as far as you can turning around when you've had enough climbing.
Note that the road doesn't typically open to cars until late June or early July so you've got a lovely long window of car-free biking. Once the road is open to cars, you can only cycle it before 11 AM and after 4 PM. Electric bikes are not allowed on the road before it opens to cars.
No matter when you plan to bike – check the national park website for road updates.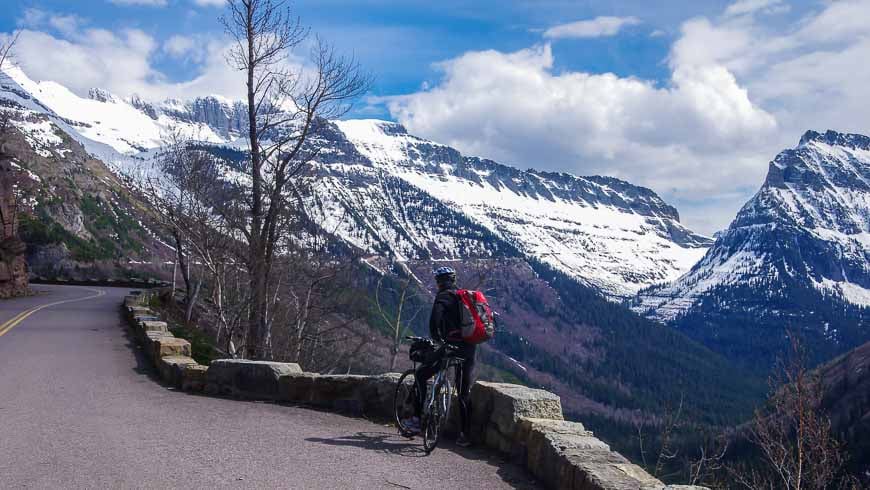 How about some mountain biking?
If you're based in West Glacier then it's only a 30-minute drive to get to Whitefish, a mecca for mountain bikers and the "the place to be" according to Outside Magazine.
There's an extensive, easy to access trail system that will appeal to all level of riders.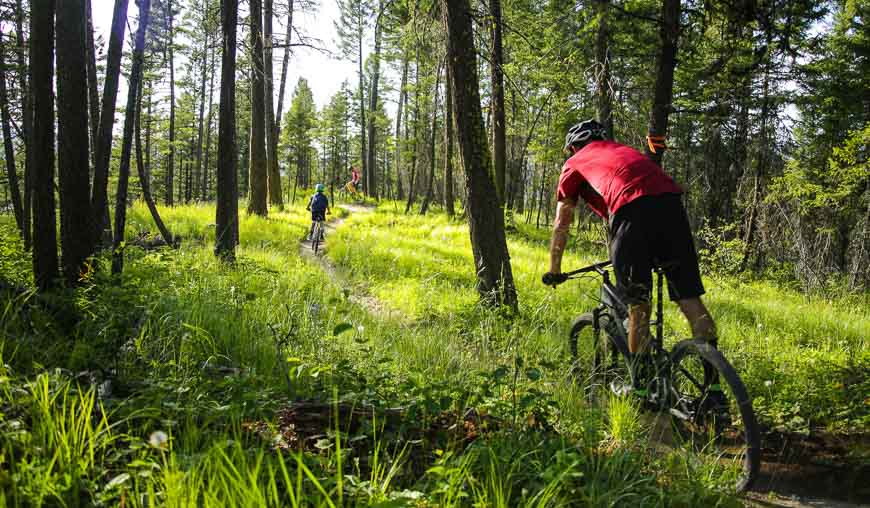 Need a paddle fix in Glacier National Park?
Lake McDonald, the largest lake in Glacier National Park is an exceptional place to paddle. The water is unbelievably clear and even when you're far from shore you can see the rocks on the bottom. Explore this bluer than blue lake in a rowboat, a kayak, a canoe or rent a paddleboard.
Some of the creeks and rivers are great for kayaking too but check in at the Visitor Centre in Apgar for suggestions and current conditions.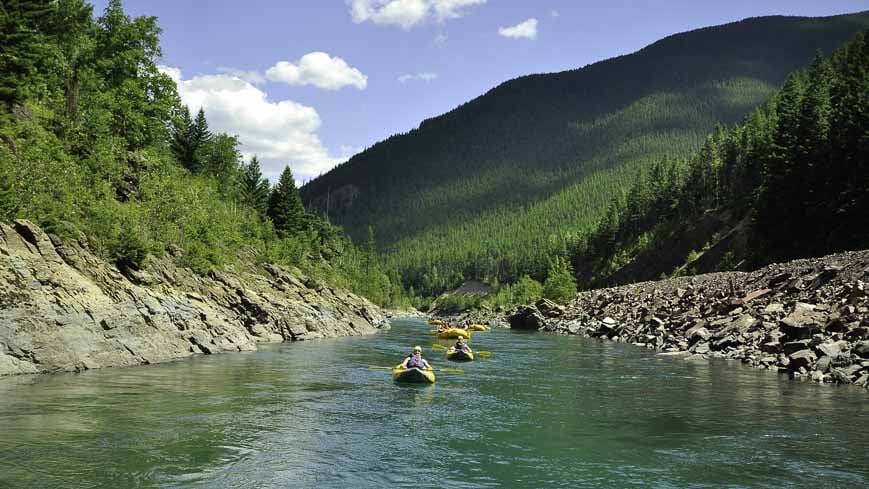 Go on a boat tour
For people not comfortable paddling a boat, there's the option of boat tours in Glacier National Park. On Lake McDonald enjoy an exceptionally scenic one hour tour on a wooden boat.
Or check out the glaciers via two historic wooden boats on Swiftcurrent Lake and Lake Josephine, both of which originate from Many Glacier, in the east end of the park.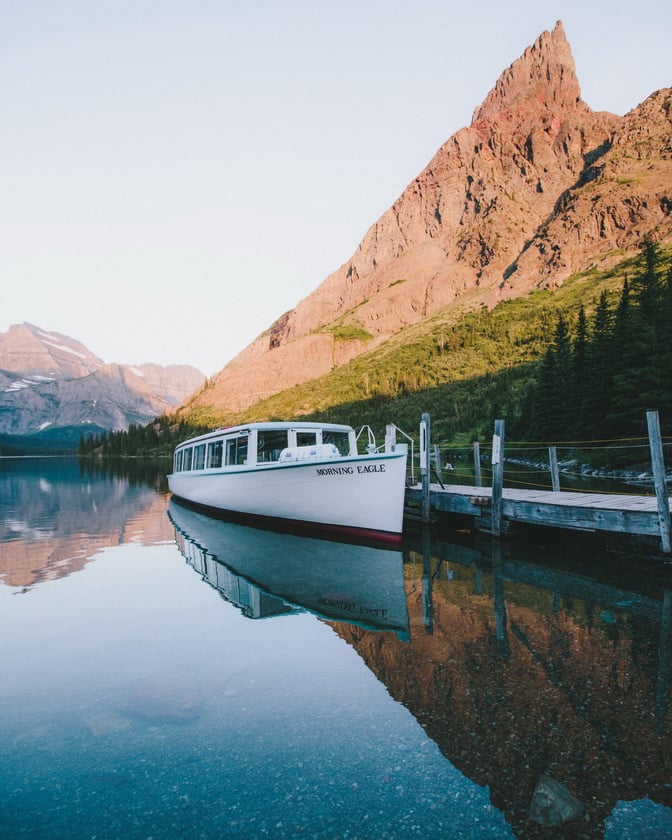 Take a hike in Glacier National Park
You're spoiled for choice in Glacier National Park with over 700 miles of hiking trails. If you want what has been called the most rugged, scenic and wildlife-rich mountain hike in the lower 48 do the 14.2 mile Grinnell and Highline Loop link.
Want something fast and easy? Do the 1.9 mile return trip on the Rocky Point Nature trail for stunning views of Lake McDonald and the mountains in the vicinity of the Sperry Glacier.
For anything else check in with the Apgar Visitor Centre for a map and recommendation to fit your hiking ability.
One of my favourites so far has been The Iceberg Lake Hike in Glacier National Park.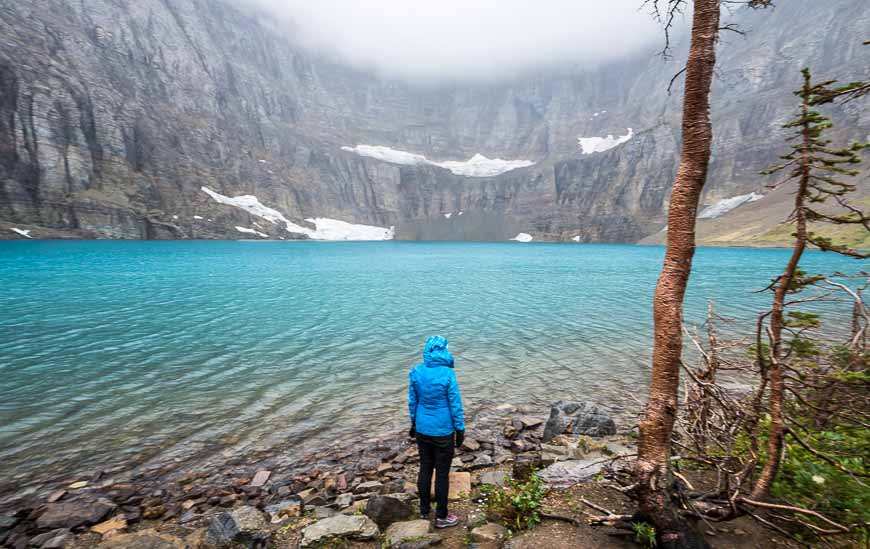 Go rafting on the Flathead River
Looking for a scenic float trip? Sign up with one of the local rafting companies to do a trip on the Middle and North Forks of the Flathead River at the southwestern border of Glacier National Park.
While there are family-friendly options you can also get your thrills on Class II and III waters. Trips are accessed from the west entrance of the park.
If a combo of fly-fishing and rafting sounds appealing, that can also be arranged. Montana waters offer prime habitat for both native Westslope cutthroat trout and rainbow trout.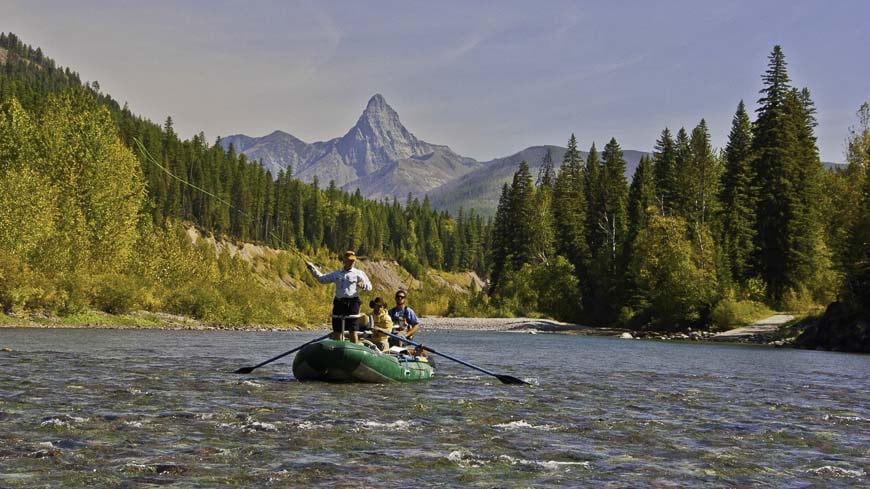 Drive the Going-to-the-Sun Road
For a memorable experience drive the Going-to-the Sun Road, one of the most beautiful drives in the United States. It will take at least two hours if you do the full 52 mile one way drive in the summer.
The highest point on the road – Logan Pass, is 32 miles from the west entrance and a good turn around point if you don't want to do the whole thing.
You will need to be patient on a beautiful summer day as people slow to a crawl to gawk at the mountain scenery. Note that there are size restrictions with regards to RV's on this road.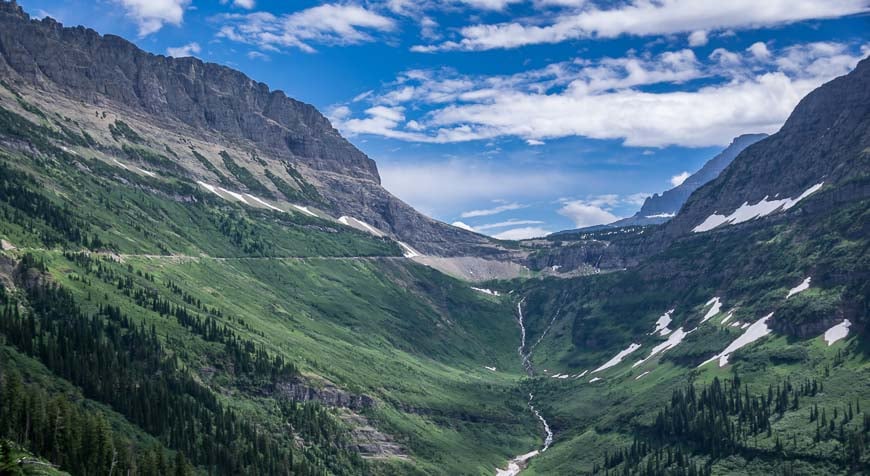 Look for wildlife in Glacier National Park
Glacier National Park is home to loads of wildlife, both large and small. Larger mammals include black and grizzly bears, wolves, elk, moose, cougar, Bighorn sheep, mule and white-tailed deer, lynx, coyote and wolverine.
There are 50 small mammal species along with over 250 bird species that have been sighted. The bottom line – endless possibilities for nature viewing and photography. But use common sense and give animals space. If you're out for a hike be sure to carry bear spray that is less than 3 years old.
Take the Red Bus tour
Hop onboard a vintage 1930 red bus and learn about Glacier National Park through the eyes of a guide. They're considered to be the "oldest touring fleet of vehicles anywhere in the world" and as such seats may be a little less comfortable than you're used to.
But you'll learn a lot and with roll back-tops you'll see the sights. The west side tours operate from mid-May to mid-October while the east side tours run from the first week of June until the third week of September.
What are the access points to Glacier National Park?
There are two main access points to Glacier National Park. The eastern part of the park is accessed via the town of St. Mary – about a three hour drive south of Calgary.
West Glacier is on the doorstep of the western part of the park – roughly a five hour drive from both Spokane and Calgary. Both access points offer accommodation options just outside the park.
Places to stay near Glacier National Park
West Glacier
West Glacier, the main western access point to Glacier National Park, is a great family destination with so many things to do practically on its doorstep. From West Glacier you've got great access to the town of Whitefish, Whitefish Ski Resort and of course Glacier National Park.
Go to nearby Whitefish for some beach time, but don't expect warm water. If you need a shopping or restaurant fix you'll get it here too. In summer the Whitefish Mountain Resort offers a range of family-friendly activities including a rope course, an incline slide, zip-lining and mountain biking.
In West Glacier itself there are a couple of golf courses, along with shopping and restaurants.
New in 2019 is the West Glacier RV Park and Cabins. With its ideal location behind the "hustle and bustle" of West Glacier Village you and the kids can enjoy the campground experience – roasting marshmallows, enjoying a quiet sunset with your significant other or grabbing a quick meal at the West Glacier Restaurant.
St. Mary near the Going-to-the-Sun Road
You can also stay in the village of St. Mary, just a few minutes drive from the eastern end of the Going-to-the-Sun Road. I highly recommend a couple of nights in the cute, new Tiny Homes in St. Mary Village. You can cook in your tiny home or go to the restaurant, a one minute walk away.
East Glacier Park Village
East Glacier Park Village, served by Amtrak, lies immediately to the east of Glacier National Park. For a place to stay check out the historic 102 year old Glacier Park Lodge, with its grand great rooms. It's got an onsite golf course and shuttles are available to Many Glacier and Two Medicine. From there you can take boat rides into the park or go for a hike.
Click on the photo to bookmark to your Pinterest boards.
Thank you to the Pursuit for making this post possible.