Enjoy these interesting facts about Morocco along with observations we made while traveling through the country over a couple of weeks. Even though Morocco is just slightly larger than California, it sure has a lot to offer. The landscapes are incredibly diverse. Culturally, it's eye opening and despite what you might have heard, it's very safe. The only time John and I got hassled was in the souks of Marrakesh, my least favourite stop on the two week trip.
Hope you learn a few new things with these fun and interesting facts about Morocco.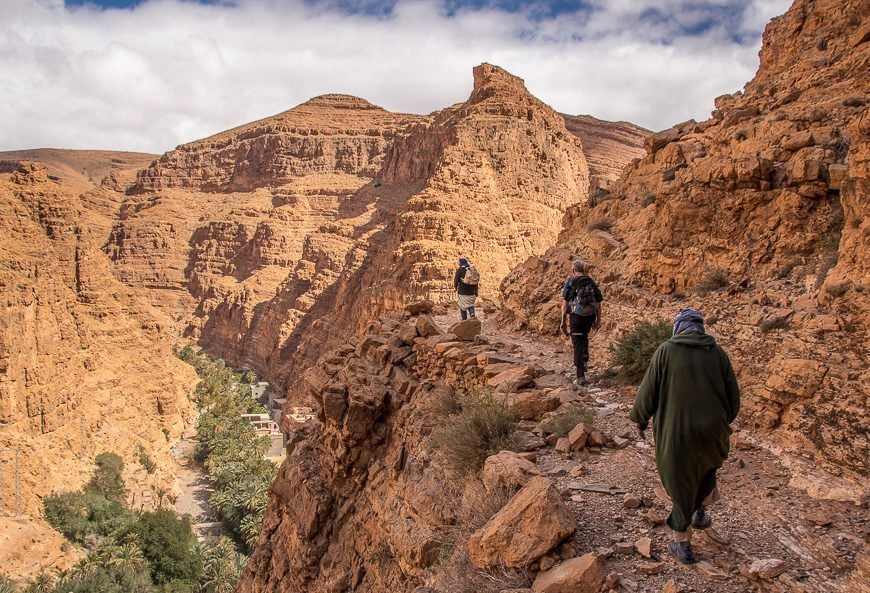 Interesting facts about Morocco – most learned from my two week visit
Rabat is the capital of Morocco and home to King Mohammed VI. It is the seventh largest city in the country.
Morocco became a country on April 7, 1956 when France officially relinquished Morocco as a protectorate.
The population of Morocco is close about 37 million. According to our guide about 64% of the people are Berbers, the rest Arabs. Our guide referred to Morocco as Arab light in comparison to the Middle East.
Morocco is 99% Muslim. Outside of the big cities you'll find the women dress traditionally.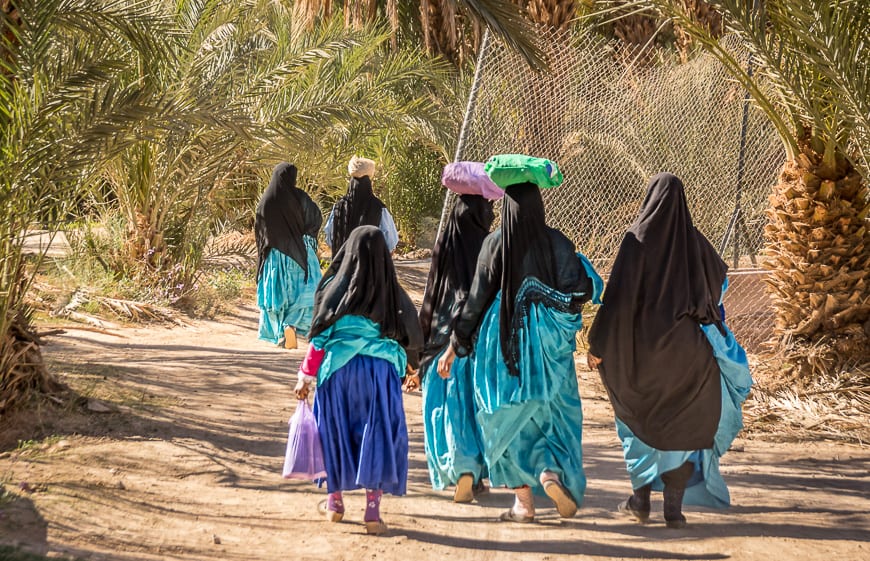 There are four Berber languages with Tamazight one of the official languages; three of the languages are very similar and one is as different as English is from French. Arabic is the other official language and French is widely spoken.
The geography of Morocco
Morocco is slightly larger than California. It is bordered by Algeria and Western Sahara though in Morocco it's referred to as Moroccan Sahara. Mauritania is south of Morocco but does not border the country.
There are two Spanish enclaves within Morocco – Cueta and Melilla sharing an 18.5 km border.
Mount Jebel Toubkal in the Atlas Mountains is the highest point in Morocco at 4,165 m. You can climb the peak even in winter. It's also possible to ski in Morocco. One of the world's best treks – the High Atlas trek takes you through this range.
Morocco is just 9 miles from Europe.
Morocco boasts 1,835 km of coastline, both along the Mediterranean and the Atlantic. Many of those kilometres are deserted and wonderful for surfing.
Casablanca is a commercial hub in western Morocco and one of the cities foreigners often fly into. It is here that you will find the enormous Hassan II Mosque. It boasts a 210 metre minaret with lasers directed towards Mecca.
Marrakesh is called the red city in Morocco because the ramparts and buildings are made of beaten clay.
The blue city of Morocco is called Chefchaouen, located in the Rif Mountains. The old town's buildings are blue washed and strikingly beautiful.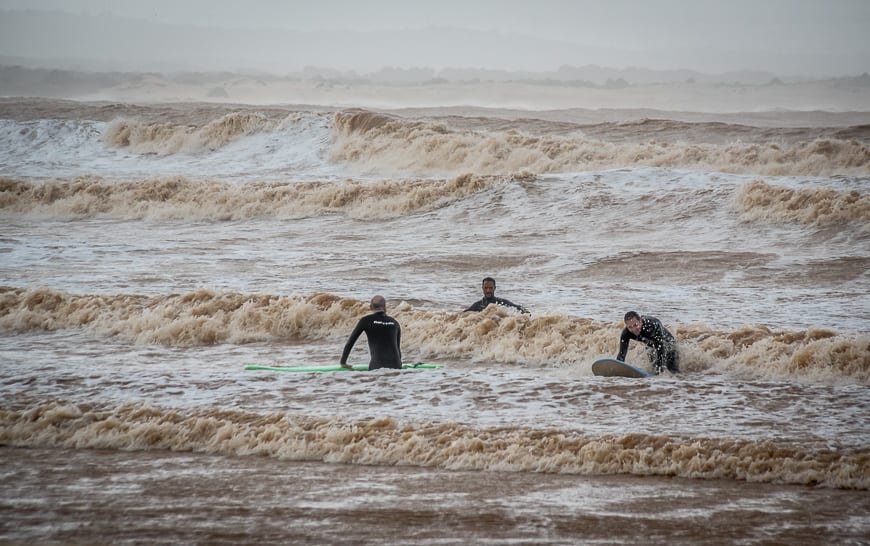 The ceremony around tea
Serving and drinking tea is a form of hospitality in Morocco. It's usually mint tea in the cities from Marrakesh north whereas southern Morocco serves a variety of teas including vervain.
What's really interesting is the pouring and serving of tea. Tea is poured from a height into a glass, and that glass is immediately emptied back into the teapot. The process is repeated four to five times until a foam appears in the glass.
Although most of Moroccans don't live in the desert, the habit of getting a good foam remains. If sand blows into your tea it will be caught in the foam and from there it can be flicked off and you can enjoy a sand free cup of tea.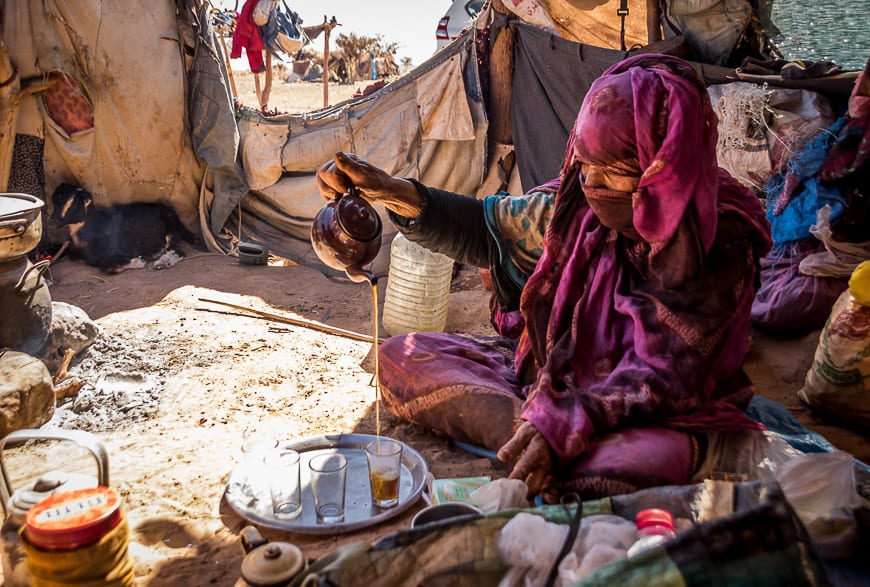 The oldest hominoid in the world was found in Morocco near Safi.
The rocks of Morocco tell the story beginning over 2.5 billion years ago through to the opening of the Atlantic and the crashing of Africa north into Europe. Morocco at one point was adjacent to Nova Scotia.
Morocco is second in the world for potash production though it is home to 70% of the world's reserves. You'll see the production facilities if you drive through Safi.
In the Drâa Valley there are 200 km of date palms. Dates are harvested in October and are one of the main foodstuffs of the nomads. Even the sheep are fed dates. The average date palm tree produces between 100 and 200 pounds of dates in a year.
Argan trees can be seen in many parts of Morocco. The oil from the nuts is used for both cosmetic purposes and as oil in the diet.
The around Meknes is a grape growing area for wine production. Keep your expectations in check, especially for the whites.
All told there are seven wine regions in Morocco.
Alcohol is served in some but not all hotels and restaurants. It was rare to be able to buy wine by the glass.
Nomads are still very much a presence in Morocco but their movements have been constrained by colonial borders.
Temperatures can reach up to 60°C in summer in both the Sahara desert and in some towns like Commune Oum el Guerdane.
Most of the climate in Morocco is Mediterranean with hot, dry summers and mild but wet winters.
There are many mountain ranges in the country including the Rif in northern Morocco, the High Atlas, the Anti-Atlas Mountains, the Middle Atlas, the Tell Atlas and Jbel Saghro – an eastern addition to the Anti-Atlas Mountains.
There are five ski resorts in Morocco with Oukaïmeden the largest one.
A tagine is both a popular cooking vessel found in all sizes all over the country and a savoury stew made up of vegetables, meat, fruits like apricots and prunes as well as spices.
Food is often eaten by hand.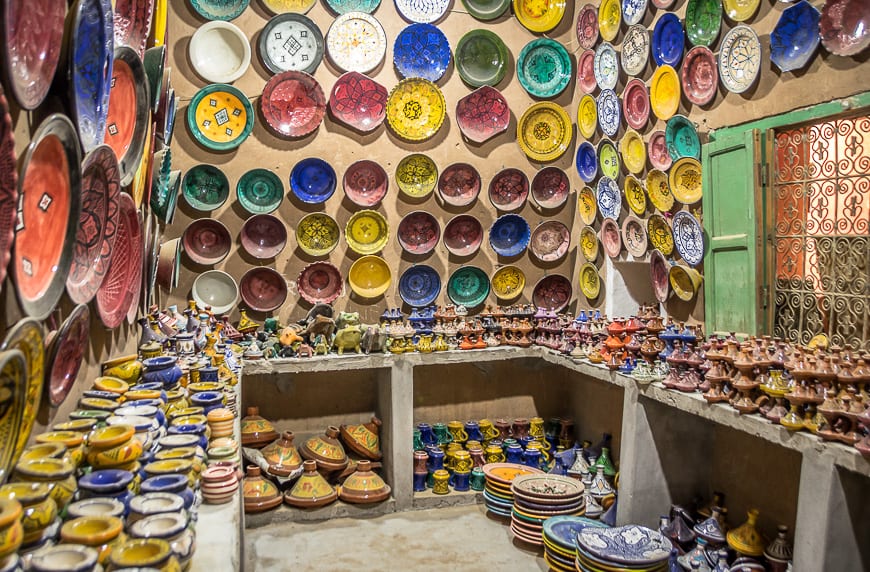 Fruits and vegetables are very reasonably priced – when there's been enough rain. This year has been a good year. On our trip we probably averaged five mandarins a day.
For the most part roads are excellent in Morocco. The further south you travel from Marrakesh the fewer people you'll find. Once you're south of the Anti-Atlas Mountains you'll have the roads to yourself.
Cell service and coverage is excellent.
A Bedouin breakfast most days is fava bean soup with olive oil and bread.
In Morocco you will only find dromedary camels. They live for about 30 years. A good camel costs between 1200 and 1500 Euros. Someone with 150 camels is considered wealthy.
The nomads of Morocco
Nomads pay attention to what direction the camels lay down before setting up their tents because a camel can sense the direction of wind 50 km away.
A male's turban is 9 m long and about a metre wide – so it's quite heavy – one of the more unusual and interesting facts about Morocco.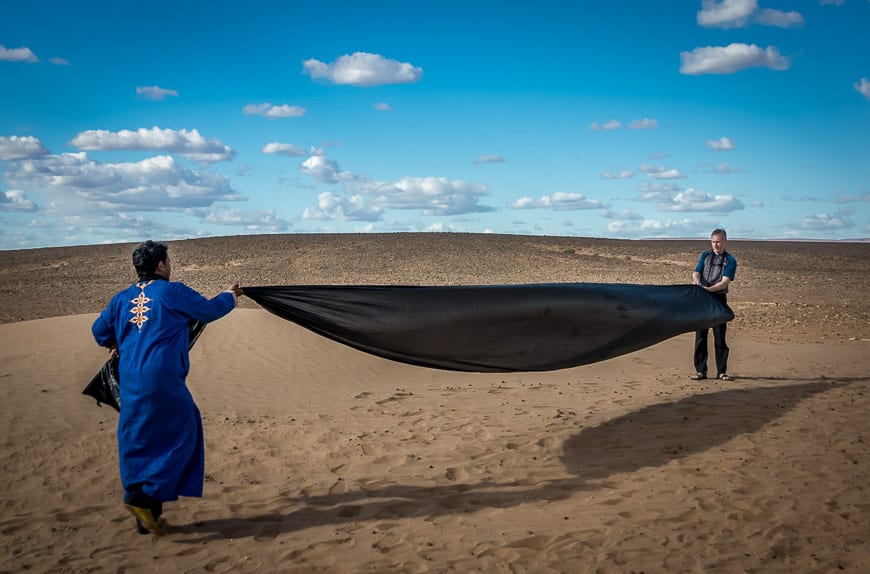 Interesting facts about some of the customs in Morocco
Homosexuality for both sexes is illegal.
It is considered inappropriate to have public displays of affection.
The left hand is considered unclean.
Arranged marriages still occur – much to the horror of our guide as his mother recently started the process and doesn't know about his girlfriend in Marrakesh. Many of his contemporaries are getting caught between the traditional and modern worlds. He says most of them are miserable.
Couscous is a traditional dish on Fridays in Morocco but its also served for wedding celebrations and baptisms.
There is evidence everywhere of a harsher time of life when defense from raids and attacks was of paramount importance. You can visit strategically placed granaries, medinas and Kasbahs around the country. You'll also see a lot of short doors – forcing people to slow down and making it harder to attack people inside their home.
UNESCO Sites in Morocco
The country is home to nine UNESCO World Heritage sites including the Ksar of Ait Ben-Haddou, the Medina of Essaouira, the Portuguese city of El Jadida, the Medina of Tétouan, the Medina of Marrakesh, the Medina of Fez, the historic city of Meknes, the archaeological site of Volubilis and the modern capital and historic city combined in Rabat.
Further reading on Morocco
Click on the image below to bookmark to your Pinterest boards.