The best treks in the world will take you around the globe to all continents but Antarctica. If you're like me – an outdoor adventure lover, then you're probably dreaming about where your next trek is going to take you. I personally love the research of figuring out the logistics of where to go and why a certain trek has so much appeal.
Updated January 2022
Best treks in the world – how does a trek make the top 25 list?
This is a subjective list but there is still a lot of thought that goes into choosing the 25 best treks in the world.
Some places speak to you – whether its on account of their fabulous setting and landscape or because they have a storied history. Everest Base Camp comes immediately to mind here.
I certainly like treks that aren't crazy busy. Doing the Inca Trail to Machu Picchu has no appeal whereas the Choquequiaro Trail – which is longer and more remote is far more tempting to me.
Treks that are truly off the beaten path like the Arctic Circle Trail in Greenland immediately pique my interest. Those that are beautiful or culturally interesting for most of their length also go to the top of the best treks in the world list.
Some of the best treks are just plain hard – like the full Appalachian Trail. There's no way of getting around its difficulty – and that in itself makes me want to go and test my mettle.
I've chosen treks that are at least four days long. Anything shorter and it feels like its over before you've even got into the trekking groove.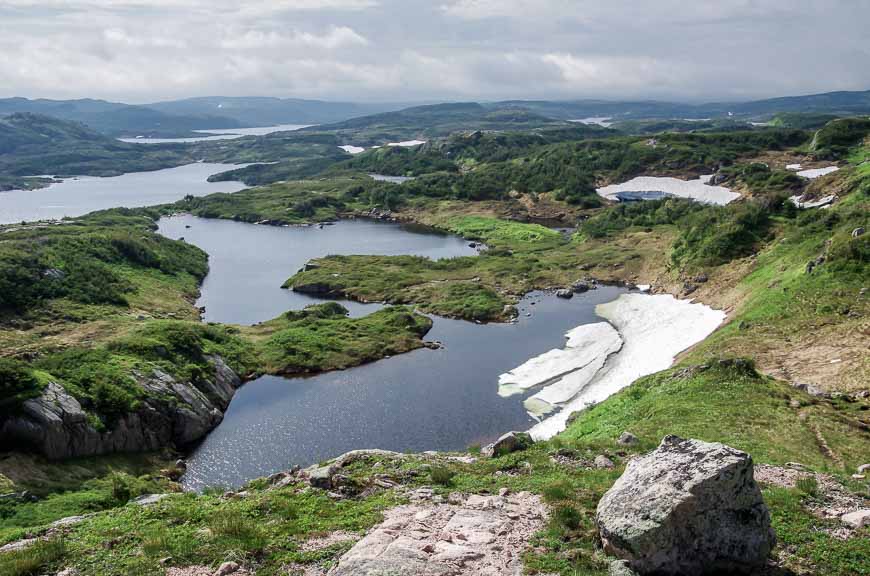 Affiliate links ahead, which means I receive a small percentage if you purchase anything through them at no extra cost to you. This helps me provide free content on this site.
Location map of the best treks in the world
Arctic Circle Trail hike, Greenland
Distance: 160 km
Time Needed: 9 – 11 days
Best Time to Go: June to September but beware of bugs early in the season, cooler temperatures and overnight snow later in the season
Why you want to go: Hike from Kangerlussuaq to Sisimiut and stay in eight simple huts along the trail. The reward is unspoiled wilderness in a land of 100 lakes. Nature photographers will love it for the vegetation, reindeer and Arctic fox.
The Cicerone guidebook – Trekking in Greenland – The Arctic Circle Trail would be highly useful for trip planning purposes. Or for an in person account check out Expert Vagabond's trip report.
GR 20 trek in Corsica, France
Distance: Approximately 180 km long with 9,700 m (31,800 ft) of climbing
Time Needed: 12 – 20 days
Best Time to Go: June to October; snow can be a problem early in the season
Why You Want to Go: Called one of the toughest of Europe's big walks, the GR20 takes you diagonally from north to south along the mountain range, offering fantastic scenery of rugged, jagged edged peaks, meadows, forests and mountain lakes. It can be done on your own though there are plenty of companies offering tours.
You might want to get a copy of the Cicerone guidebook – GR20 – The High Level Route.
Kilimanjaro climb in Tanzania or Kenya
Distance: Depends on the route.
Time Needed: 5 – 9 days; the longer you're on the mountain the higher your chances of success
Best Time to Go: June to October is peak season; January to March is colder but quieter on the mountain and skies are often clearer.
Why You Want to Go: Nothing beats the feeling of standing on the roof of Africa. And the route up takes you through so many ecological zones that each day is visually interesting.
Kungsleden trek, Sweden
Distance: 440 km though most people do the 8 day northern section
Time Needed: A week to a month or more; it's possible to just do sections of the trail.
Best Time to Go: August to mid-September to avoid the bugs.
Why You Want to Go: The trail heads through the wild and remote Swedish Lapland, passing through a world heritage site, a nature reserve and four national parks.
Expect varied terrain including mountains, Arctic tundra, dwarf forests, rivers, lakes and glaciated valleys. The northern section is considered the most beautiful. Beware of unpredictable Arctic weather.
(Stay tuned for more posts in fall 2020 as I have a hut to hut hiking trip planned in September. It got canceled because of COVID so hoping for September 2023 now.)
While much of the trail looks straightforward, you might still want a guidebook if doing it on your own. This is the one a member of our group bought – The Kungsleden – Walking Sweden's Royal Trail.
Snowman Trek, Bhutan
Distance: Minimum of 350 km
Time Needed: Minimum of 25 days, closer to 30 days
Best Time to Go: May to June or October
Why You Want to Go: Some people call it the greatest hike on earth – and one of the hardest because of its length and the altitude. The trek visits one of the most remote valleys in Bhutan, passing beneath six mountains over 7,000 metres high and crossing 11 mountain passes.
The environment is pristine and the Buddhist culture fascinating. You can't do this trip on your own. You must go with an accredited tour company. According to National Geographic, more people have reached the summit of Everest than have successfully completed the Snowman trek.
There's a new book out – Trekking in Bhutan: 22 Multi-Day Treks Including the Snowman, Jhomolhari, Drukpath and Dagala Treks.
Everest Base Camp Trek, Nepal
Distance: Approximately 62 km
Time Needed: 11 – 13 days + travel time getting to and from Lukla where you can get stranded if planes can't land
Best Time to Go: March – May or September to December
Why You Want to Go: It's a special feeling to see the highest mountain on earth – and along the way observe some of the world's most spectacular mountain scenery. Other highlights include a chance to learn about Sherpa culture and visit remote mountain monasteries. But be prepared these days as this is one overly busy area.
Manaslu Circuit trek, Nepal
Distance: 164 km
Time Needed: Approximately 19 – 22 days
Best Time to Go: October – November; late February – early April
Why You Want to Go: This is the longest trek I've ever done. It's a stunning hike – without the crowds – around the eighth highest mountain in the world. It's difficult with lots of elevation gain and loss but the scenery from the rice plantations to the top of the highest peaks will take your breath away.
Get within a few miles of the Tibetan border by following an ancient trade route; cross narrow bridges over rushing rivers; make way for the yak trains. It can now be done as a teahouse trek.
Check out A Trekking Guide to Manaslu and Tsum Valley: Lower Manaslu and Ganesh Himal. The kindle version is free.
Grand Canyon Rim to Rim to Rim hike, Arizona
Distance: 71 km round trip with an elevation loss and gain of about 3,000 m.
Time Needed: 2-5 days, depending if you want rest days or you want a stay at Phantom Ranch at the bottom of the canyon.
Best Time to Go: Last two weeks of May and mid-September to about the third week of October. Avoid the summer months because of extreme heat.
Why You Want to Go: Every step of your journey is scenic. There is nowhere on the planet quite like the Grand Canyon, especially at sunrise and sunset when the palette of colours is a sight to behold. If you did the rim to rim to rim in a day – as I did – you will feel an immense sense of satisfaction.
Torres del Paine W and O Circuits trek, Chile
Distance: 60 km
Time Needed: 4 – 7 days
Best Time to Go: October to April
Why You Want to Go: One of the most spectacular national parks in the wilds of southern Chile, the W trek offers up primo views of the Torres as well as huge glacier fields, glacier fed lakes – overall an amazing and beautiful landscape – if the weather cooperates and you can see it.
Go prepared for wind as well. I also highly recommend the less busy O Circuit which meets up with the W Circuit.
Read: What You Need to Know to Do the Torres del Paine Trek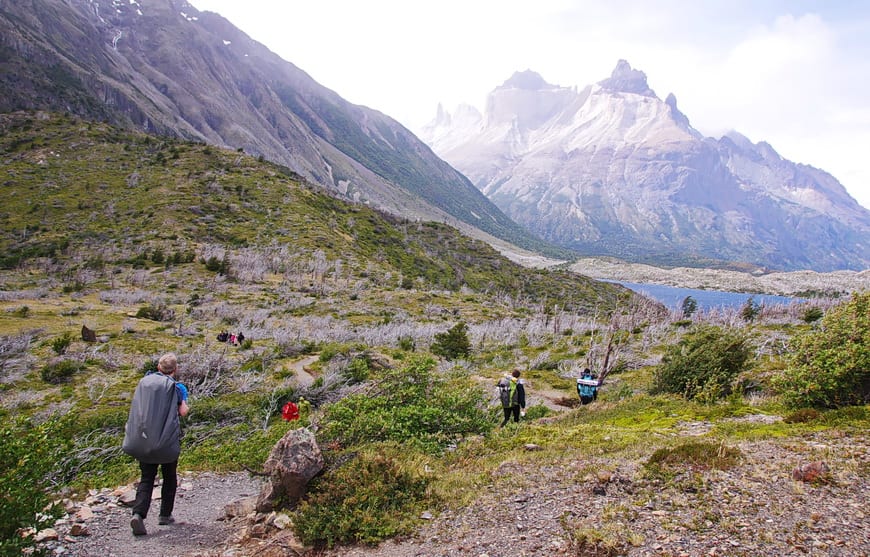 John Muir Trail multi-day hike
Distance: 336 km
Time Needed: Approximately 16 – 20 days
Best Time to Go: August – mid- September
Why You Want to Go: Get a taste of some of the best mountain scenery in the lower 48. The trail starts in Yosemite National Park and makes its way through the Ansel Adams Wilderness area to the top of Mt. Whitney, the highest peak in the contiguous US via Sequoia and King's Canyon National Park. Top notch mountain scenery and spectacular high alpine lakes are just two of the highlights on this hike.
The guidebook to have is John Muir Trail: The Essential Guide to Hiking America's Most Famous Trail.
Appalachian Trail thru hike
Distance: 3,460 km
Time Needed: 5 – 7 months
Best Time to Go: Late March – November – but no later than October in the northern states
Why You Want to Go: This trail passes through 14 states, 8 national forests and 6 national parks. Most people do not thru-hike the whole trail but rather break it up in sections and do it over many trips.
Despite the difficulties of such a long hike, it's one that offers a wildly variable landscape from the mountains of Maine to the woodland paths of Georgia. It's as wild and primitive as possible, with some sections far from highways for days. It takes tremendous planning so read everything you can about the trail beforehand.
The go to guide is Appalachian Trail Thru-Hiker's Companion (2019).
For more information: Visit the Appalachian Trail Conservancy.
Chilkoot Trail trek in British Columbia and Alaska
Distance: 53 km one way
Time Needed: 3 – 6 days
Best Time to Go: July – August; in June the trails may still be snow covered
Why You Want to Go: It's a unique experience to hike a trail so filled with Klondike history (the gold rush from the late 1800's) that crosses an international border. Along the way enjoy outstanding mountain scenery, picturesque campsites, pretty lakes and wildlife. At the end of your hike take a train ride on the White Pass and Yukon Route Railroad.
Read: A Guide to Hiking the Chilkoot Trail from Alaska to BC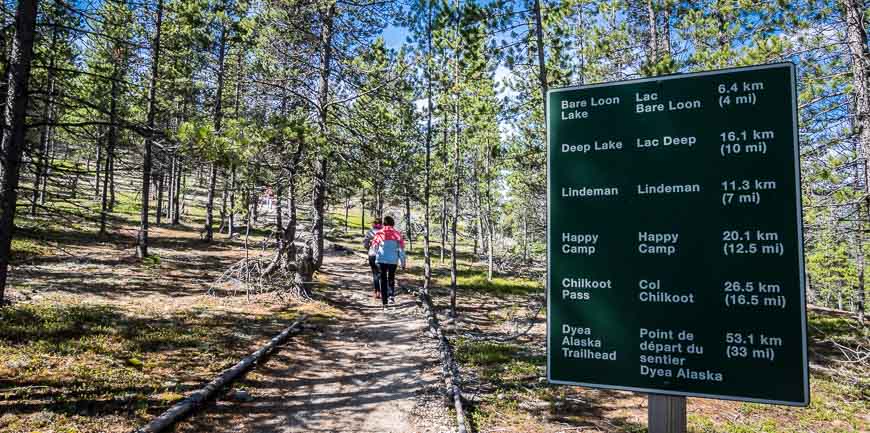 The Long Range Traverse hike in Newfoundland
Distance: 35 km one way – as the crow flies; expect to do more especially if you make any navigation errors
Time Needed: 3 – 5 days
Best Time to Go: July – September
Why You Want to Go: Starting with a scenic boat ride, the entire hike delivers world famous views, incredible scenery, mind blowing wildflowers and if you're lucky plenty of wildlife including moose, caribou and bears. If you've never hiked off of a formal trail, this one will teach you a thing or two – and will be a fine test of your navigation skills.
Read: Backpacking the Long Range Traverse
Mountains of the Moon in Uganda – one of the best treks in Africa
Distance: 61 km
Time Needed: Usually 6 – 7 days
Best Time to Go: January to March, June and July
Why You Want to Go: If you want an otherworldly experience that takes you to mountain peaks shrouded in mist, via muddy paths draped in strange vegetation then this is the hike for you.
There may be political difficulties in getting there, depending on the year but generally things have been stable in Uganda. You must go with a trekking agency. There is the possibility of climbing Mt. Stanley. You don't necessarily have to tent as there are a number of mountain huts along the route.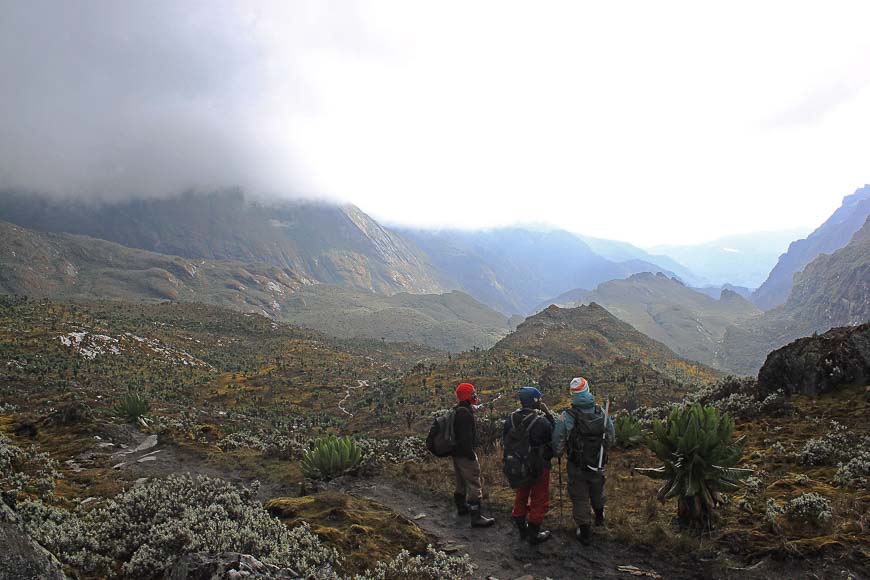 Tichka to Toubkal hike in the Atlas Mountains, Morocco
Distance: 140 km
Time Needed: 14 – 18 days
Best Time to Go: May – October
Why You Want to Go: If you want to see the High Atlas Mountains, this is definitely the trek to do. Typically done as a summer trek over a couple of weeks, go prepared for standout scenery, Berber villages, gorges, forests and the Tichka Plateau. You can also knock off Mount Toubkal – the highest peak in North Africa at 4,167 metres.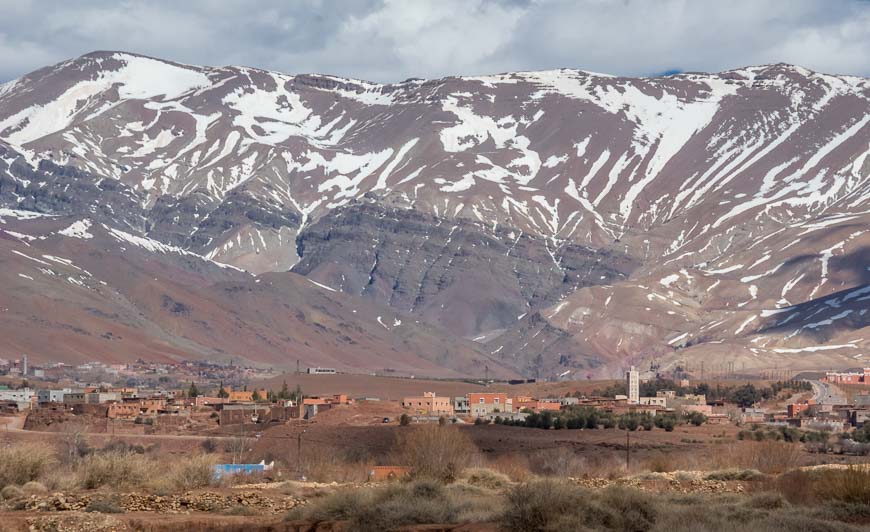 Tour du Mont Blanc trek through France, Italy and Switzerland
Distance: 168 km
Time Needed: 8 – 12 days; it's possible to double some days but it makes for a really long day. Take as much time as you can afford.
Best Time to Go: July – mid-September
Why You Want to Go: The Tour du Mont Blanc hike takes you around the base of Mont Blanc, the highest peak in western Europe. As you loop through France, Italy and Switzerland you're treated to one delightful day in the mountains after another.
Signage is excellent and t's easy to organize as a self-guided trip. Count on 1000's of feet of climbing and descending every day. Plan to stay in a mix of refugios and simple or grand hotels depending on your budget.
Cicerone's The Tour of Mont Blanc: Complete 2 Way Trekking Guide is extremely helpful.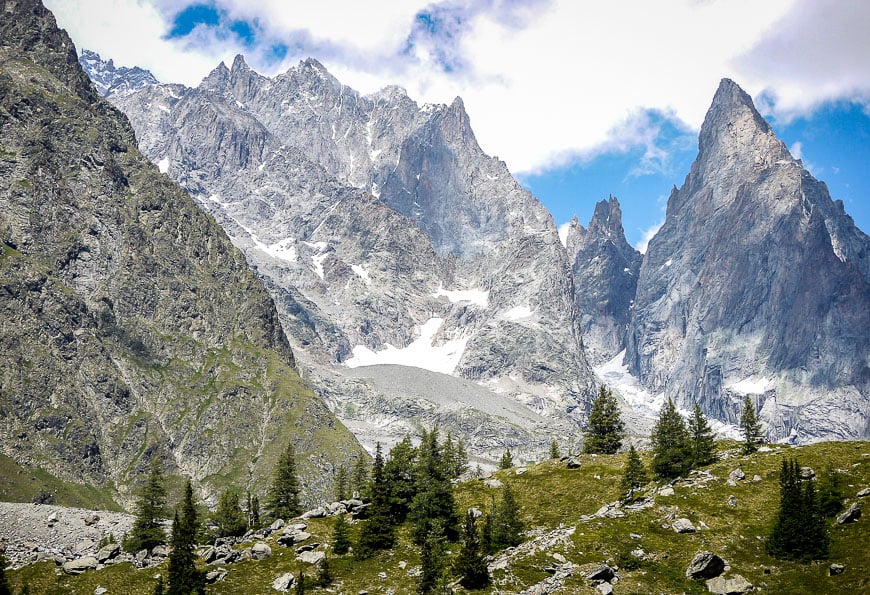 Laugavegur hike, Iceland
Distance: 80 km
Time Needed: 4 days
Best Time to Go: Late June to September
Why You Want to Go: This is Iceland's most popular trail connecting two nature reserves Porsmork and Landmannalaugar – via a trail that offers every colour of the rainbow. Along the route you'll be treated to glaciers, hot springs, rivers and lakes.
Book well in advance if you want to stay in one of the six huts along the route though you can camp in designated spots as well. Wild camping is forbidden.
If you're doing it on your own this would be a useful book – The Laugavegur Trail: A Hiking Companion to Iceland's Famous Trek.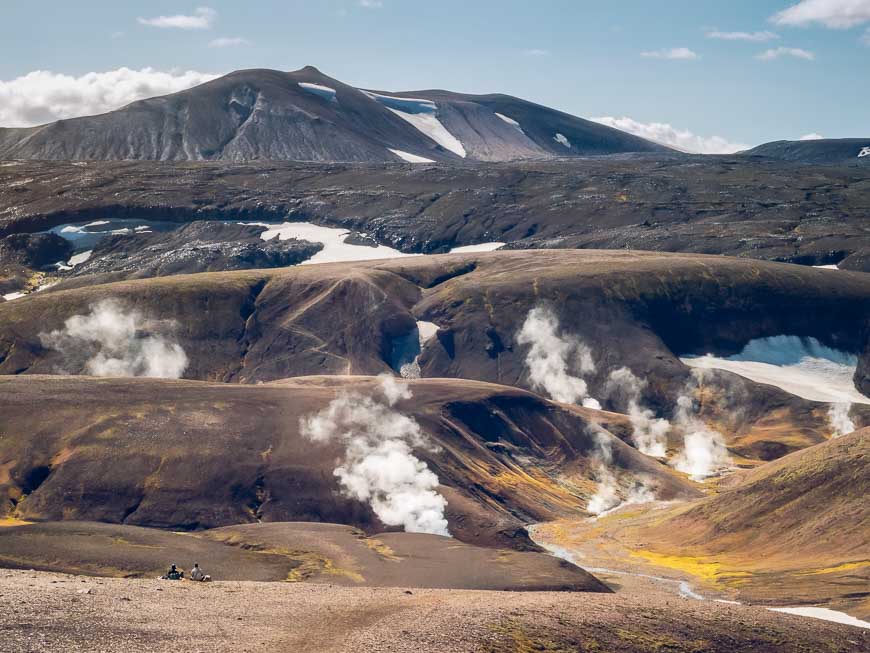 West Highland Way hike, Scotland
Distance: 152 km
Time Needed: 5 – 8 days
Best Time to Go: May, June, September and early October; in July and August the midges can drive you mad and accommodation can be a problem
Why You Want to Go: Enjoy some of Scotland's most spectacular scenery including Rannoch Moor, Conic Hill, the Devil's Staircase and Ben Nevis. Watch sheep herding in action, take a side trip and do a Scottish distillery tour and enjoy fantastic views of Ben Lomond and Loch Lomond.
Cordillera Blanca trek, Peru
Distance: Approximately 180 km but different variations possible
Time Needed: 8 – 10 days
Best Time to Go: June – August, the dry season
Why You Want to Go: This is a spectacular trek from start to finish. And getting to the trailhead is an adventure in itself. The hike is remote so you must take all food and supplies with you. You can do it as a self-guided hike though tour companies will also guide you.
The hike takes you within spitting distance of Alpamayo – a mountain draped in white that's been called by some the most beautiful on earth. Reach altitudes of over 15,000 feet and be prepared to cross many passes. Days are warm; nights can be bone-chillingly cold.
Check out Peru's Cordilleras Blanca & Huayhuash: The Hiking & Biking Guide.
Trek to Petra, Jordan
Distance: Approximately 70 km
Time Needed: 5 – 6 days
Best Time to Go: October to April
Why You Want to Go: Tracing an ancient caravan route, this walk will take you among sculpted sandstone canyons to the red city of Petra – sleeping under the stars at night. Travel through gorges, across high ridges to reach the high point above the city of Petra.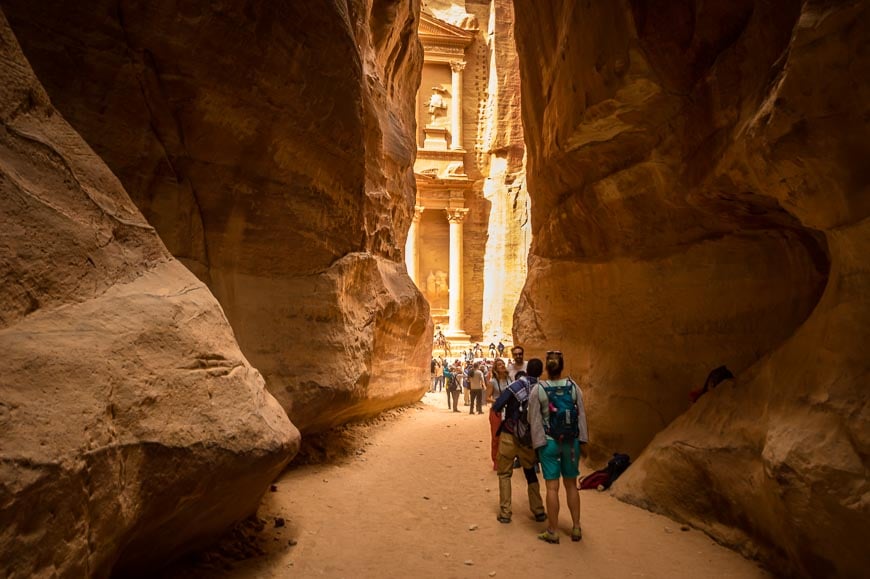 Lycian Way Turkey – one of the best treks in the world with very friendly locals
Distance: Approximately 540 km but easy to do shorter sections
Time Needed: 29 days for whole route; 1 – 7 day itineraries are very doable; tour companies offer self-guided options
Best Time to Go: Late March – mid May, mid -October to early November; avoid the hot months
Why You Want to Go: The Lycian Way is an outstanding hike that takes you from Fethiye to within 20 kms of Antalya via old Roman roads, centuries old footpaths and donkey trails. Wind your way through pine forests and up and down surprisingly rugged terrain. On large sections of the trail you can spend the night in a B&B or hotel while the less developed sections require camping – and water can be a real issue.
Sierra Nevada del Cocuy hike, Colombia
Distance: Variable; our route was very roughly about 80 km; day hikes are available
Time Needed: 5 – 6 days
Best Time to Go: December – March
Why You Want to Go: This is a glorious hike that is just being discovered. Over six days you cross numerous mountain passes, hike past glorious alpine lakes, peer into the mists of the jungles of Venezuela, cross mountain streams, gaze at glaciers and stand in awe of all the strange vegetation.
Be prepared for cold nights. There are lots of guiding outfits – and Guican is a pretty place to start. It's one heck of along bus ride from Bogota though – 14 hours!
Read: The Fabulous 6 Day Sierra Nevada del Cocuy Trek
Overland Track trek in Tasmania, Australia
Distance: 73 km
Time Needed: 5 – 7 days
Best Time to Go: November – April
Why You Want to Go: With changing scenery, all of it interesting, this is Australia's standout trek. Hike past stunning Cradle Mountain; pass beautiful lakes, cliffs and waterfalls. Enjoy the sight of unusual vegetation as you pass through a variety of eco-systems – and be prepared for mud.
The guidebook is Hiking the Overland Track: Tasmania: Cradle Mountain – Lake St Clair National Park, though I have to say when I did it a zillion years ago my friend and I just figured it out on the go. It's probably more complicated now for booking huts.
Alta Via 2 multi-day hike, Italy
Distance: 75 km
Time Needed: 6 – 8 days
Best Time to Go: July – early September
Why You Want to Go: The Alta Via 2 takes you through the stunning scenery of the Italian Dolomites, beginning just south of the border with Austria.
Some sections are challenging with exposure on the via ferrata. Stay in mountain huts along the way – where food and even wine can be purchased.
The guidebook of choice is Trekking in the Dolomites: Alta Via 1 And Alta Via 2 With Alta Via Routes 3-6 In Outline.
Shinetsu Trail hike, Japan
Distance: 80 km
Time Needed: 5 – 7 days
Best Time to Go: Spring and autumn are particularly good times to visit.
Why You Want to Go: Designed on the Appalachian trail model, the Shinetsu Trail follows the Sekita Mountain Range with parts of the trail in use for over 13 centuries. Hike from village to village through gorgeous forests of very old beech trees. Soak in hot springs.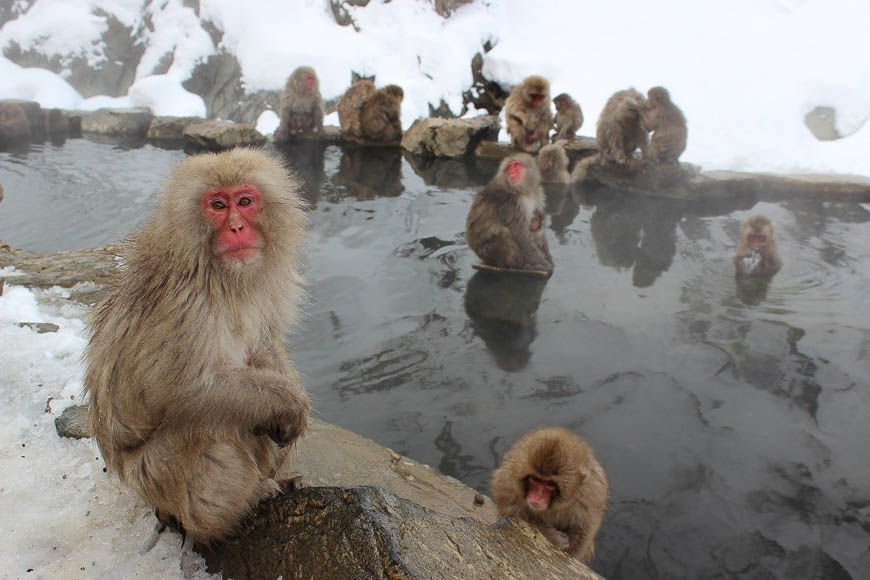 Here are 10 more Canadian multi-day treks that are amazing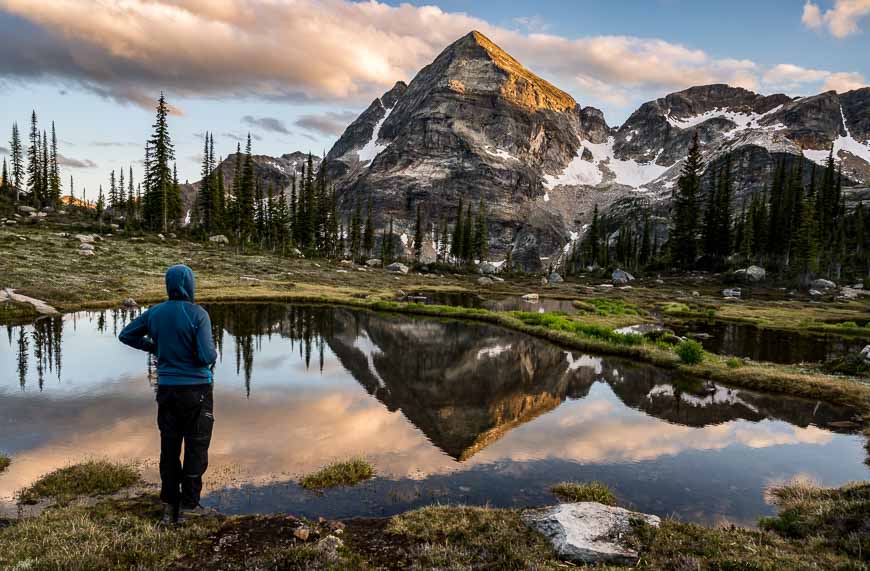 Do you have a favourite trek in the world to add to this list?
Click on the photo to bookmark to your Pinterest boards.