Who would ever think you could throw a successful party/dance/rave/festival over four three-day weekends in the depths of a Montreal winter? OUTSIDE! Apparently four friends and founders of Igloofest in Montreal did.
These guys, who were behind Picnic Electronik, started the Igloofest tradition in 2007. The event has grown from 4,000 fans in the first year to a whopping 70,000 fans by 2012. Don't forget – this is outdoors and the wind-chill can be a frosty -30 C. In 2022 Igloofest in Montreal runs from January 13 – February 5th.
A first timer's guide to getting the most out of Igloofest in Montreal
For starters do not bring any containers or drinks into Igloofest. They will be confiscated when you arrive at the security check point. And if you have a bag it will be searched.
Do wear the most outlandish ski outfits – one piece preferred – from the 80's that you can find. Look for neon and retro – and the harder on the eyes the better. Igloofest has a reputation – well deserved as you'll quickly see – as the most glamorous flea-market runway of the winter season. There is a grand prize for best (really worst) dressed – a trip for two down south. (Make sure you go to the pavilion to get your photo taken so you can be entered to win the Grand Prize.)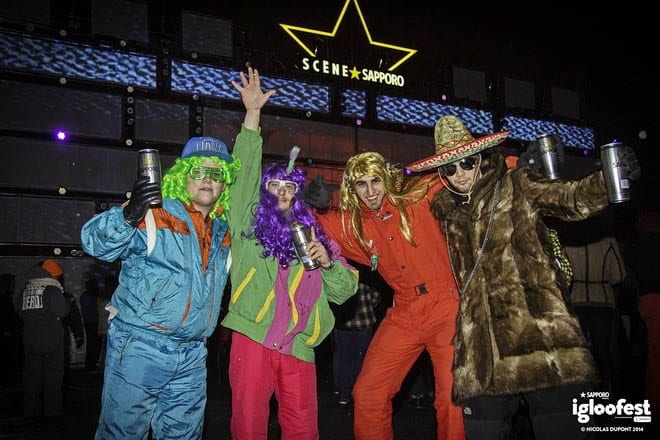 Have fun at the interactive booths. Grab a set of sticks and hit the drums at the Sapporo booth. The winner is the one who fills the glass of beer the fastest.
Hungry? Roast some marshmallows. Or at least warm up by the fire.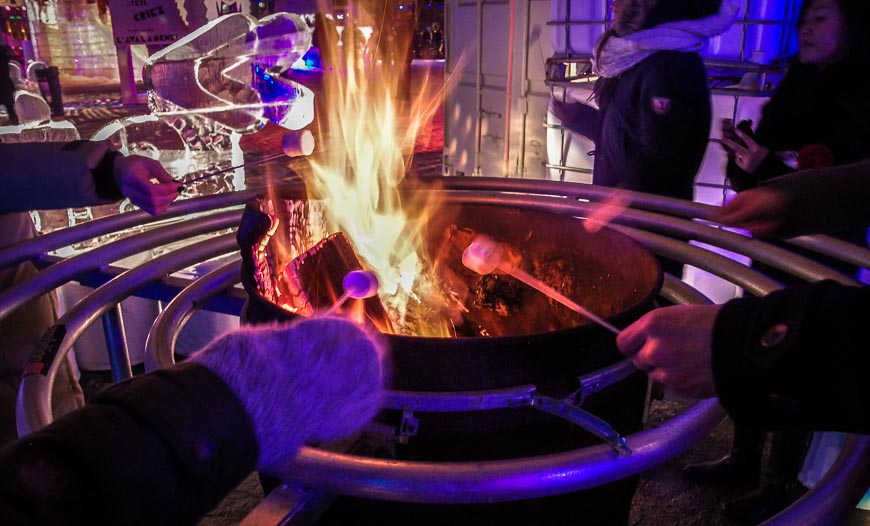 Order a drink from one of the many ice bars scattered around the venue. Mulled wine and energy drinks are also for sale.
Grab some friends and enter the Screaming Booth. Try to cause an avalanche on the screen in front of you.
Go curling. The winner walks away with a prize.
Warm-up with some dancing but grab a good spot as this place gets packed. Dance to electronic music spun by a line-up of local and international DJ's until 12:30 in the morning.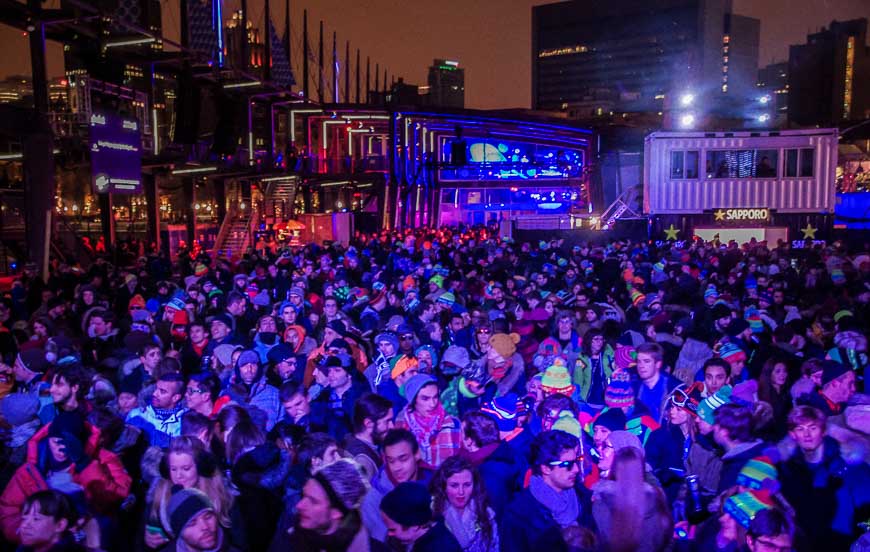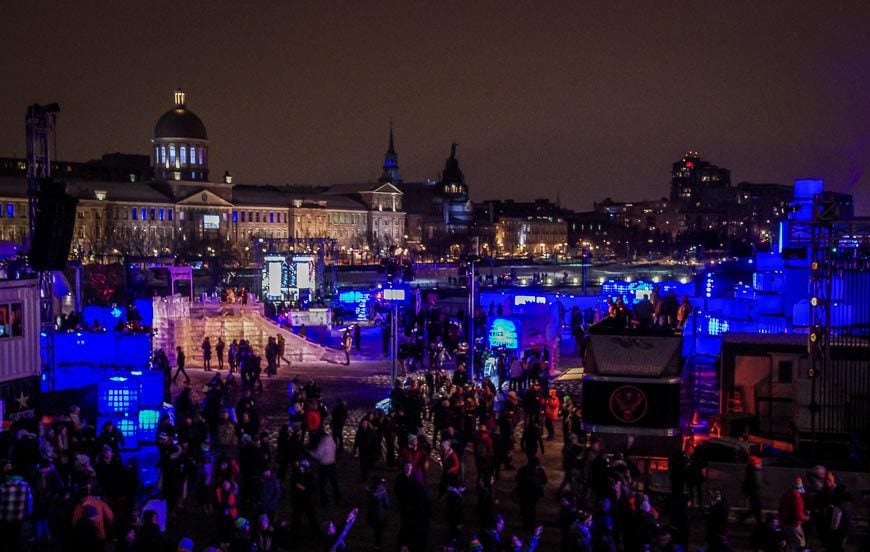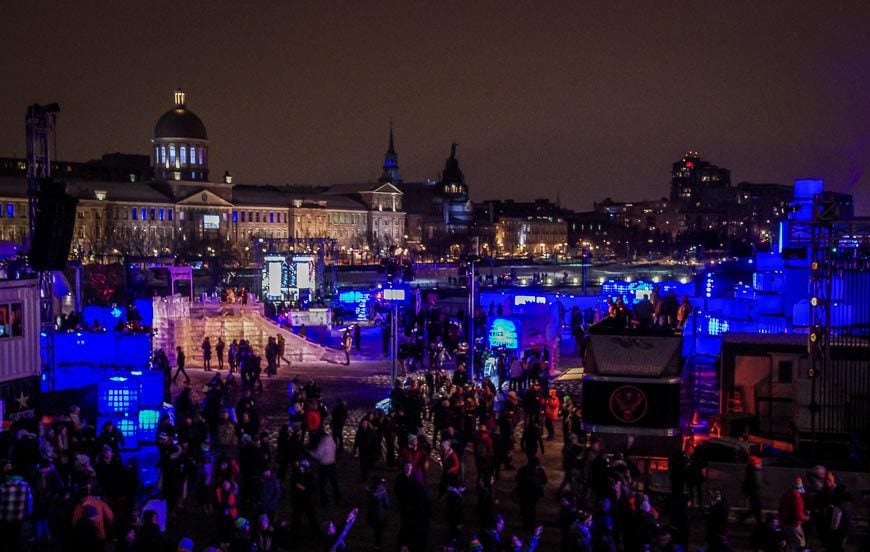 Some useful info for Igloofest in Montreal
Have fun. The energy is contagious.

The event takes place at the Jacques Cartier Quay in the Old Port of Montreal.
It's a five minute walk from either the Champs-de-Mars or Place d'Armes Metro Station.
You must be 18 years old to attend.
Buy tickets ahead of time to save you a lot of waiting time. Prices are $25 and up plus a service charge.
Dress warmly but in layers as you can work up a sweat dancing. There are fires you can warm up around but only a few indoor spaces.
Poutine and pizza are available for purchase.
Take public transit to attend the festival.
Enjoy all the dancing, singing and drinking.
Further reading on things to do in Quebec in winter
Thanks to Tourism Montreal for my complimentary Igloofest ticket. I would never have guessed that I would enjoy myself as much as I did.