A hike on the Southern Headland Trail is just what three of us and a dog needed after being cooped up in a car for seven hours. We'd driven from Espanola, west of Sudbury through Wawa to arrive in Pukaskwa National Park, a little known park that boasts dramatic Lake Superior scenery. We were in the park for another reason – to backpack the phenomenal, add it to your bucket-list, Coastal Trail.
After completing the required orientation for the Coastal Trail, we headed off to locate the dock where our boat shuttle would pick us up the next morning. Adjacent to it was the trailhead for the Southern Headland Trail. Since it was a beautiful day and the hike was short – a mere 2.2 km we thought it would be a good warm-up for the rest of the week plus it would get rid of the kinks from sitting for so long.
This post includes some affiliate links. If you make a qualifying purchase through one of these links, I will receive a small percentage of the sale at no extra cost to you. Thank you very much for your support.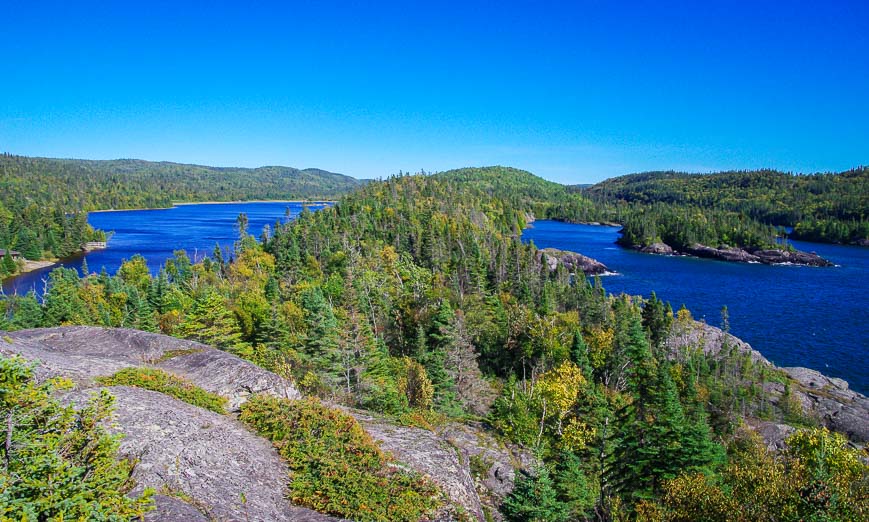 The Southern Headland Trail delivers superb Lake Superior scenery
The scenery as you can see is divine. This short hike is rated by the park as moderate, but compared to the Coastal Trail it was like an easy walk in the park.
There were boardwalks in places and signage was excellent. With stiff winds, bugs were never an issue either – and they definitely can be, especially early in the hiking season.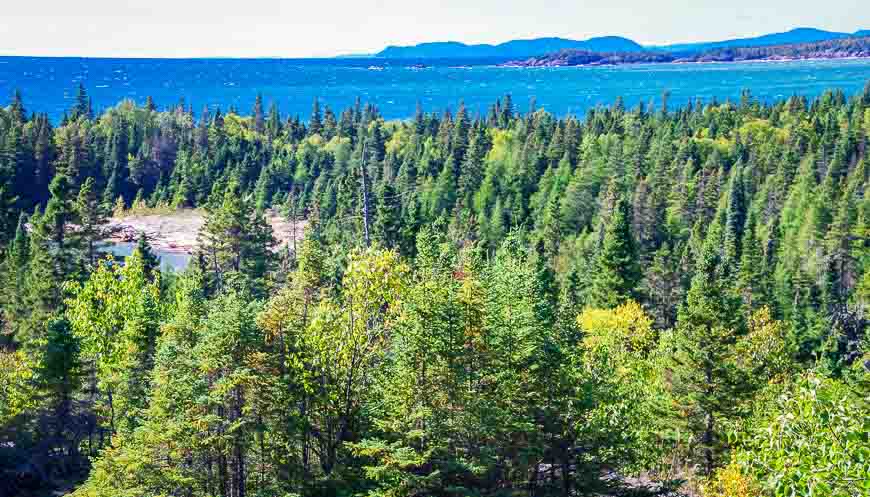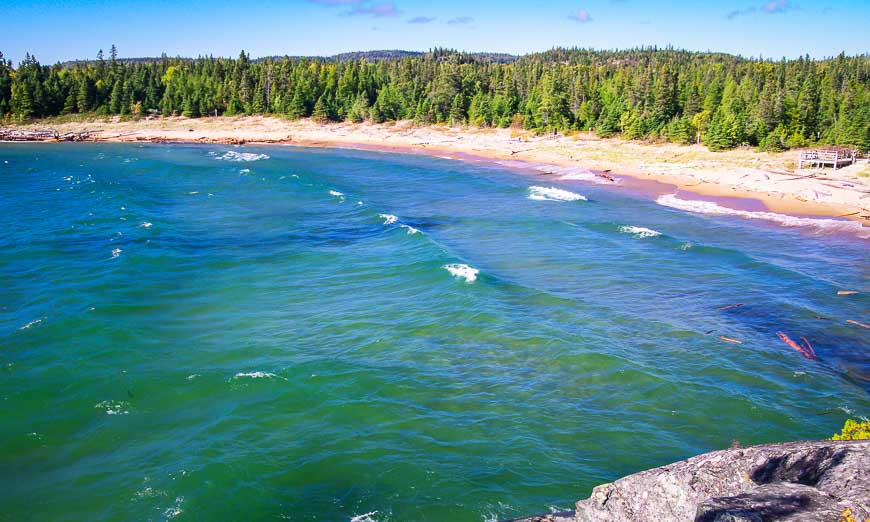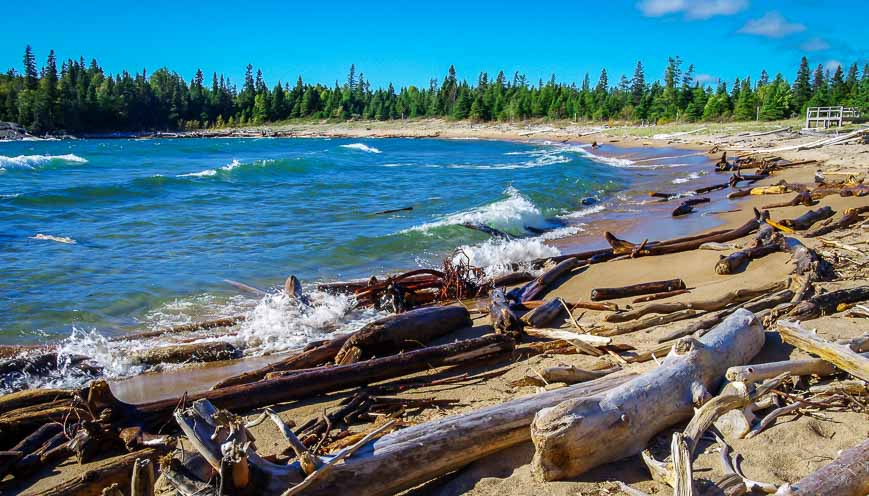 Why it's worth the stop in Pukaskwa National Park
Pukaskwa National Park doesn't see a lot of visitors because of its' remote location – roughly 1,100 km northwest of Toronto and 320 km east of Thunder Bay. With its beautiful beaches and rugged lake-shore scenery, it ranks right up there as one of Canada's great national parks.
If you've got a long drive planned across Canada, a visit to Pukaskwa National Park is one side trip worth doing. It doesn't take long to drive in from the Trans-Canada Highway, perhaps 20 minutes if I remember correctly, maybe less.
So take a few hours to stretch your legs, hike the Southern Headland Trail and enjoy a picnic on the beach beside Lake Superior. You'll be very happy you did. And if you still have some energy do another short hike nearby that takes you out to a different headland. There's also a walk around Halfway Lake via the beach or campground as well.
Where to stay within 75 minutes of Pukaskwa National Park
On the way coming or going from Pukaskwa National Park there are some accommodation options where you might want to stay a night.
Schreiber
The Voy, rated very good, offers clean, quiet rooms.
Walker Bayfront Retreat is a home on a lake – and a great option if you're traveling as friends or family.
Marathon
Marathon is not too far from Pukaskwa National Park so the Travelodge by Wyndham Marathon would be a good choice if you don't like camping.
Interested in more hiking in northern Ontario?
Click on the photo to bookmark to your Pinterest boards.