You don't hear much about Deer Island in New Brunswick. That's partially a result of its diminutive size. Deer Island has a land mass of only 45 square km. For comparison's sake that's a little bigger than the country of Liechtenstein in Europe. But for such a small island there's a lot of rural and coastal beauty.
A visit to Deer Island NB is more about rest and relaxation than it is about keeping busy. The pace of life is slow. There doesn't seem to be much of a rush to do anything or go anywhere – unless it's for a ferry sailing so come here with books and a laid-back attitude.
How to get to Deer Island NB
Deer Island is located in the Bay of Fundy at the entrance to Passamaquoddy Bay, only five kilometres from the mainland and just four kilometres northwest of Campobello Island. Fredericton and Saint John are the closest big cities to the ferry terminal.
Deer Island is accessed by a 20 minute ferry ride from L'Etête on the mainland. There is year round service and crossings are every 30 minutes between 8 AM and 5 PM.
You can also take a ferry from Deer Island to Campobello Island – one of the Fundy Islands, as well as to Eastport, Maine.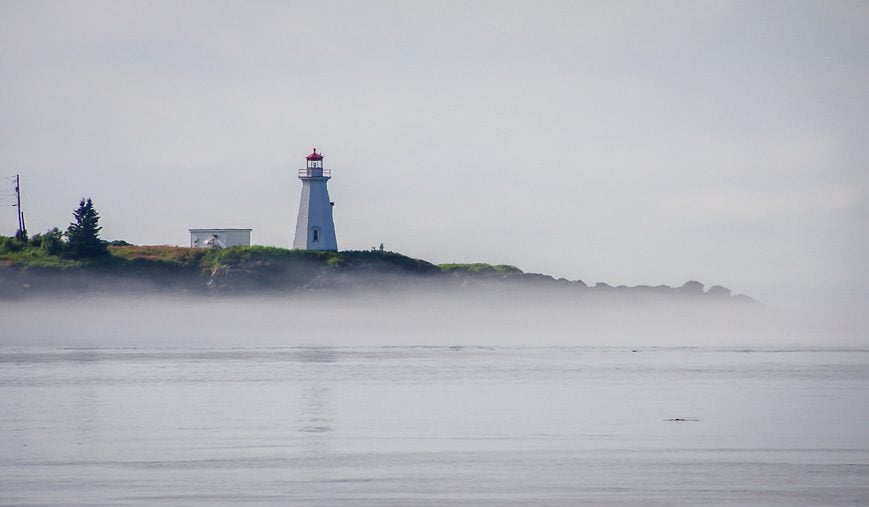 Deer Island is not very touristy
Deer Island is still largely driven by fishing and aquaculture, with tourism playing a lesser role. As a result, it's quiet and there aren't a lot of services.
But there are a few cottages for rent as well as a couple of B&B's. I stayed in the Deer Island Inn which I can highly recommend. It's not fancy, but it's spotlessly clean and very friendly.
Restaurants aren't plentiful either. But from experience, I can tell you that the lobster roll from the 45th Parallel Restaurant is very good.
What to do on Deer Island, NB
I cycled almost every road on the island – something you can do in under a day. There is also excellent kayaking including the option of doing a multi-day trip with Seascape Kayak Tours. There's also a little bit of hiking but the trails are short. Birding can be quite good.
For something quite different, head to Deer Island Point near the ferry launch for Campobello Island. There you'll find the Old Sow – the largest whirlpool in the western hemisphere. It's best seen about three hours before high tide.
And if you have some time on your hands, nose about in one of the many artist galleries.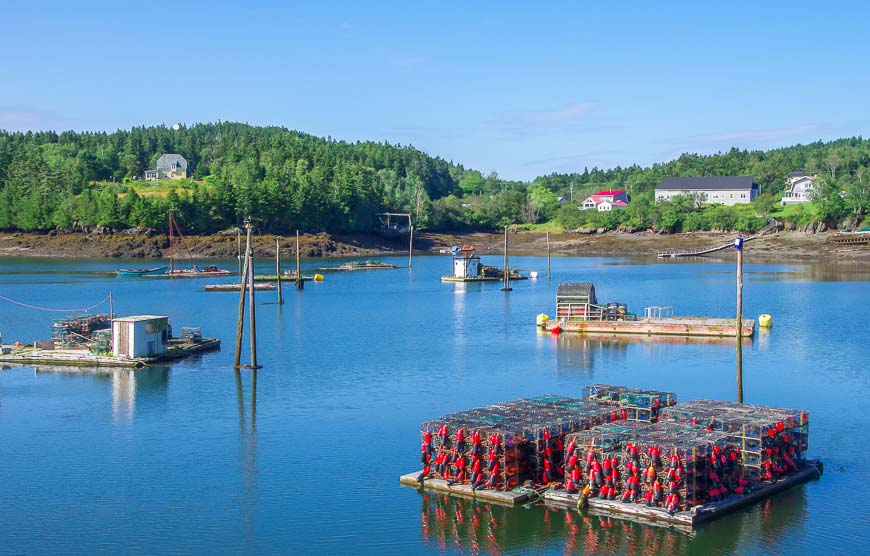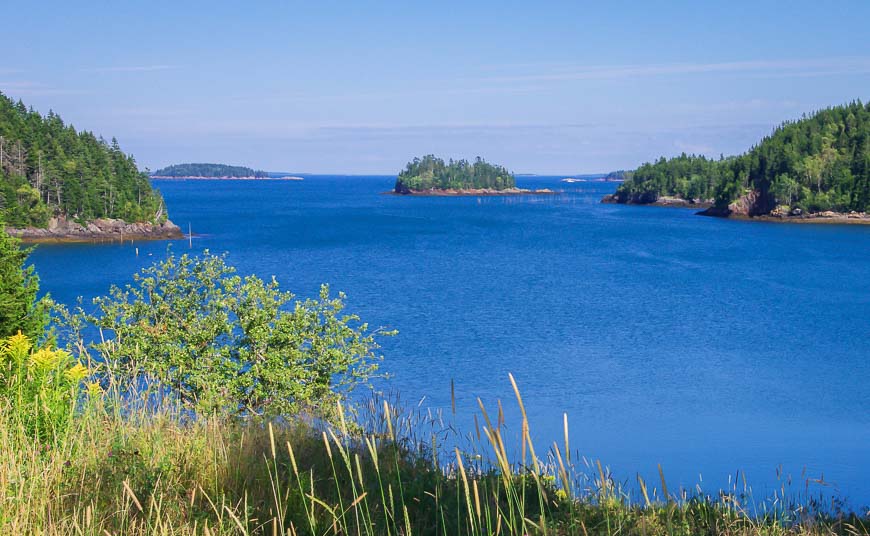 Further reading on New Brunswick
Visit the local tourism website for all things related to Deer Island, NB.
Click on the photo to bookmark to your Pinterest boards.