If you're driving the Icefields Parkway and you're looking for a short, easy hike try the gorgeous Beauty Creek hike to Stanley Falls. In an hour you will be transported to another world full of canyons and waterfalls. It's family friendly, as long as you keep the kids away from the edge. Round-trip it's about 4 kilometres return and the total elevation gain is just 40 metres.
The Beauty Creek hike is an excellent shoulder season hike as well. But in summer it really shines with the sheer number of waterfalls you encounter. There are several places where you can get close enough to dip your feet in the water and cool off.
This post includes some affiliate links. If you make a qualifying purchase through one of these links, I will receive a small percentage of the sale at no extra cost to you. Thank you for your support.
Beauty Creek trailhead location
The trailhead for Beauty Creek is located on the east side of the highway, 15.5 kilometres north of the Columbia Icefield Discovery Centre. If you get to the Beauty Creek Hostel, you've gone too far. From the hostel it's two kilometres south. There's a small hiker sign and room for several cars to park.
Beauty Creek hike and Stanley Falls description
Distance: 3.6 km round trip
Elevation gain: 40 metres
Time needed: 1 hour – 90 minutes
Map: Gem Trek Columbia Icefield, Sunwapta Peak 83C
Dogs allowed: Yes, on a leash
The hike starts off arrow straight and flat, paralleling the highway. Then it moves up into the woods and follows Beauty Creek. In short order you're into canyon country; look for several opportunities along the hike where you can descend to the creek.
On route to Stanley Falls you'll pass several small waterfalls. Stanley Falls is by far the largest of the falls you'll see. Don't turn back at Stanley Falls if you've got time as the area above it is very beautiful with flat rocky sections that are perfect for lazing on and contemplating the state of the universe.
Adventurous hikers can keep exploring after the trail dies out. Everyone else can retrace their footsteps.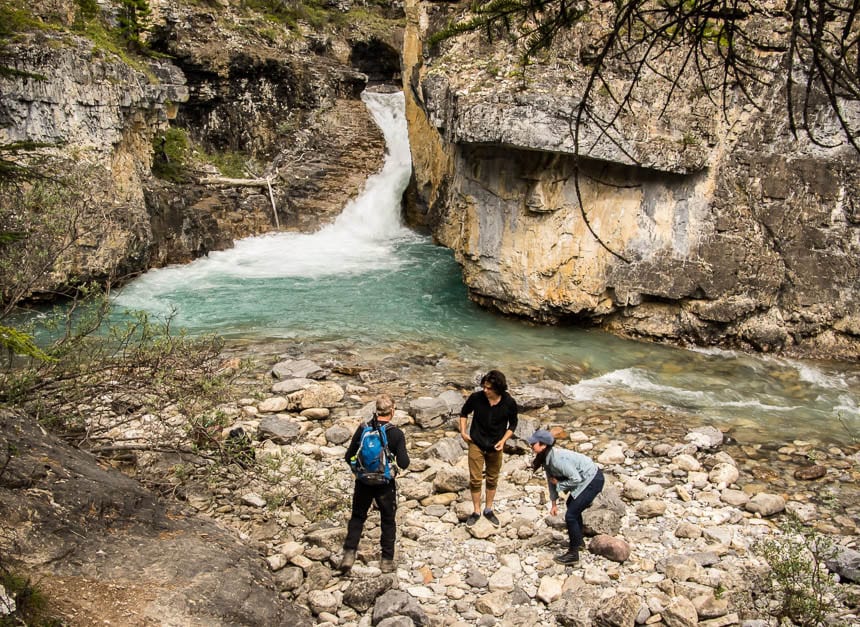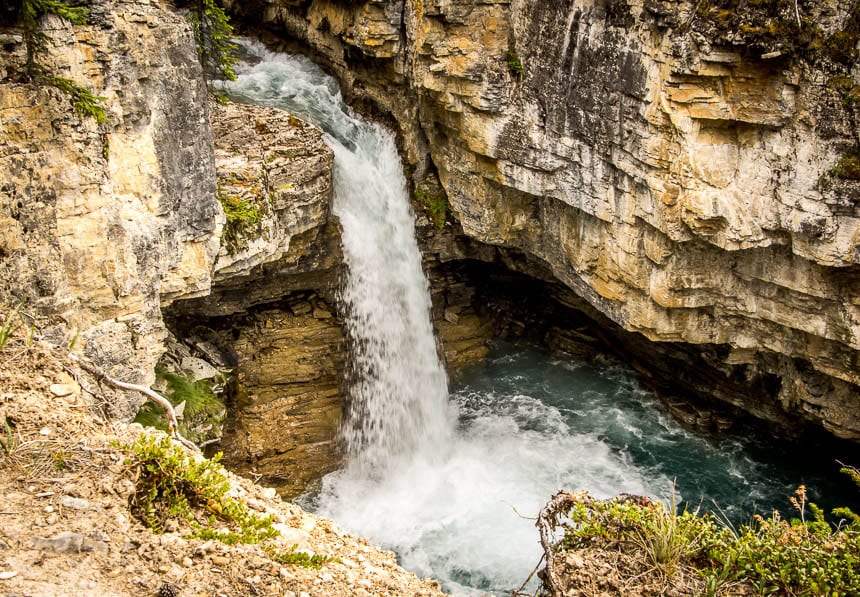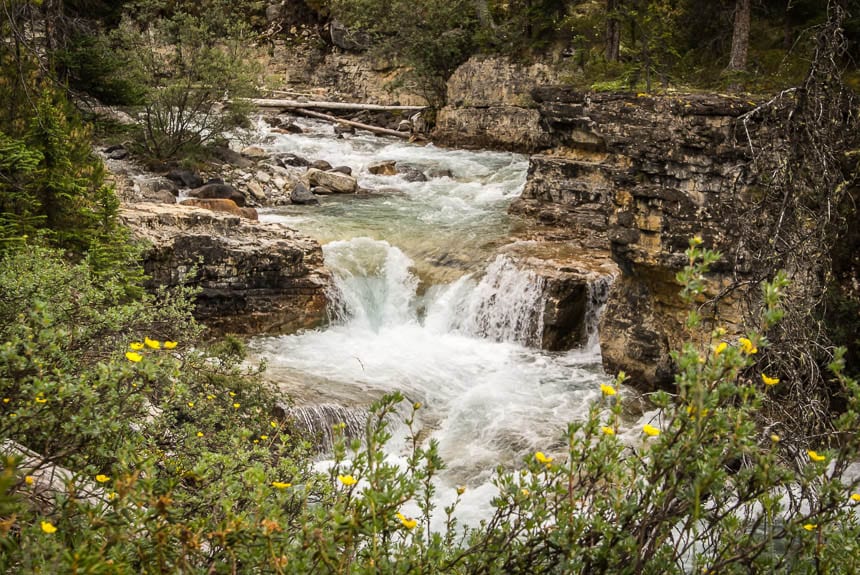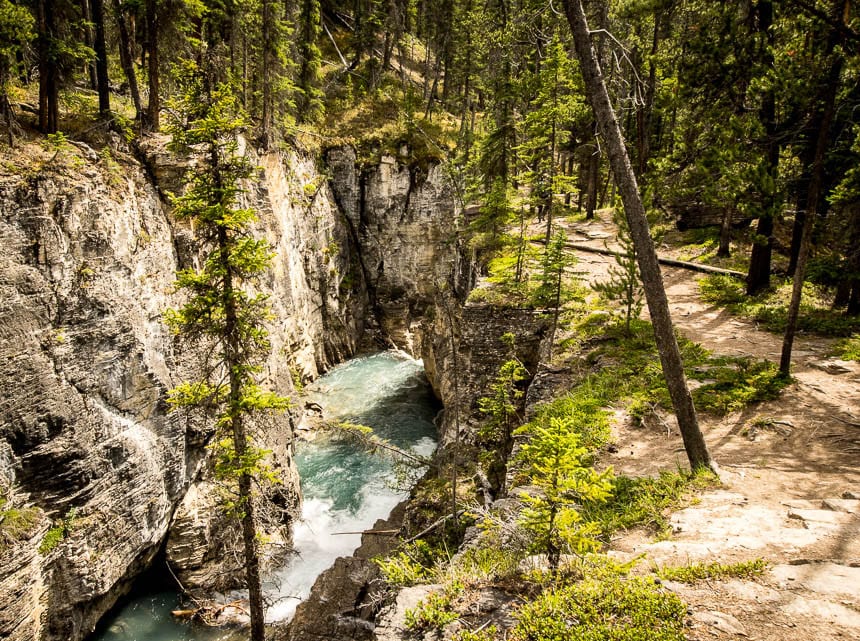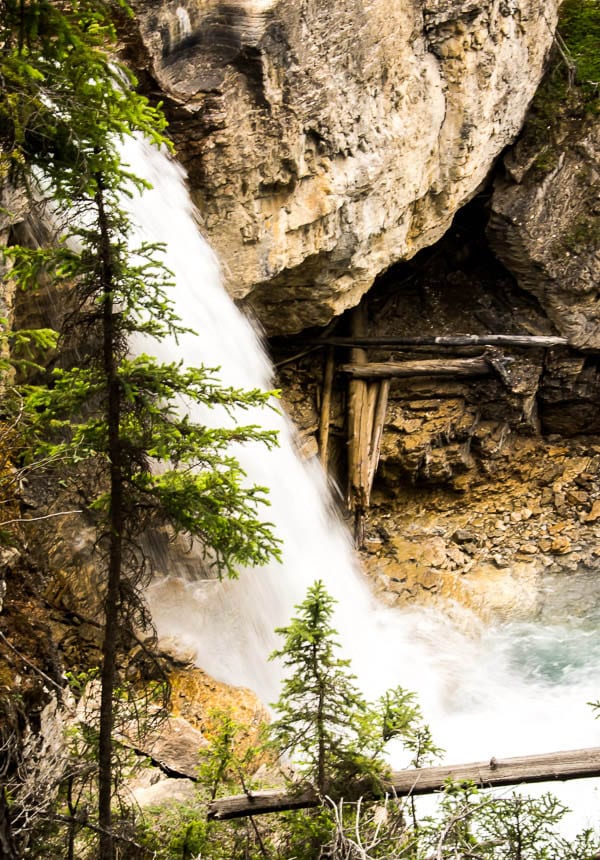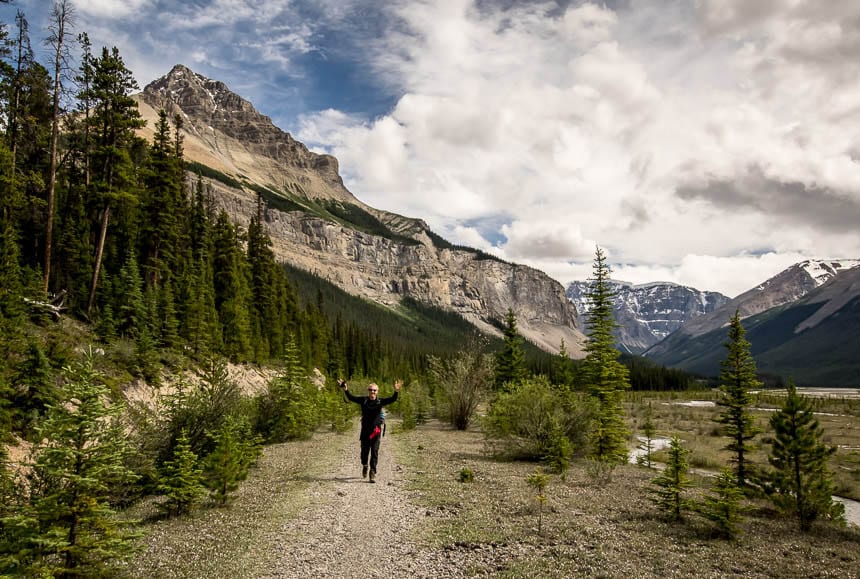 For more information about hiking trails visit the Jasper National Park website.
Where to stay in Jasper
If you're heading for Jasper, you can certainly camp along the Icefields Parkway but if you want a roof over your head consider one of the following.
If you want to be south of Jasper, consider Sunwapta Falls Rocky Mountain Lodge.
For a splurge and a beautiful location, check out Fairmont Jasper Park Lodge.
Pyramid Lake Resort, just a short drive out of town would be another solid choice – and ideal in summer.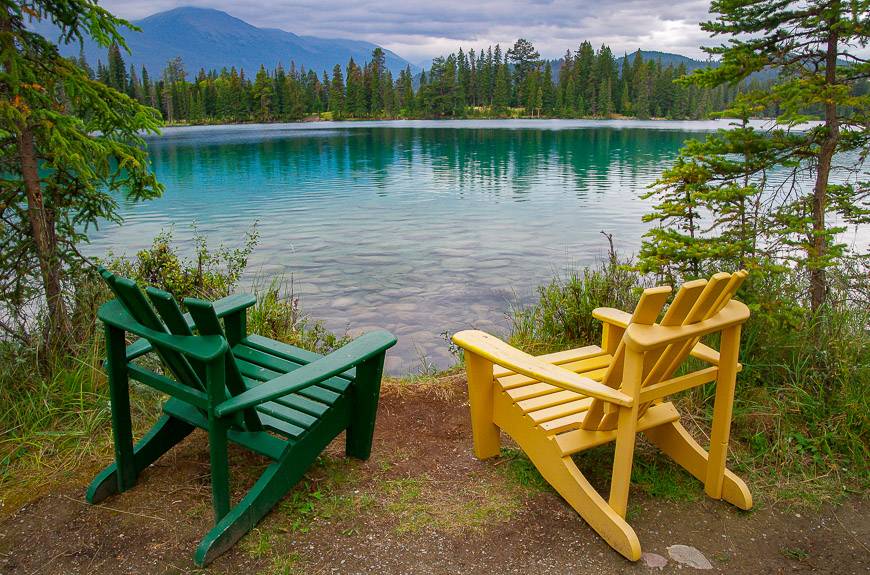 Further reading related to the Icefields Parkway
Click on the photo to save to your Pinterest board.