Biking 290 km from Banff to Jasper is one of the most impressive mountain bike rides in the world. The ride runs parallel to the Continental Divide, and can start in either Banff or Jasper, both of which are exceptionally scenic towns. Only 55 km from Banff is Lake Louise,...
The Arnica Lake trail can be done as a stand-alone hike or part of a multi-day hike to Egypt Lake...
The Cascade Amphitheatre hike is not the prettiest hike you'll do in Banff National Park. Nor is it the most...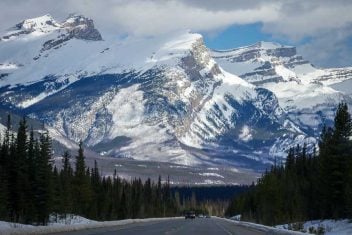 The drive between from Calgary all the way through to Jasper, Alberta is a treat. Once you're about 20 minutes west...
One of the questions I get asked a lot via email is what's the better place to visit – Banff or Jasper? So far the question has related to a summer or fall visit only. The bottom line for an answer – though it's wishy-washy, is that neither Banff or...