One of the questions I get asked a lot via email is what's the better place to visit – Banff or Jasper? So far the question has related to a summer or fall visit only. The bottom line for an answer – though it's wishy-washy, is that neither Banff or Jasper is better than the other, though most people have a personal preference.
Whether to visit Banff or Jasper would change if time was of the essence and you happen to be starting in Calgary. Under these circumstances, Banff would be my recommendation so you're not spending the entire trip driving. The driving time between Banff and Jasper is about 3.5 hours but that doesn't allow for stopping a dozen times along the Icefields Parkway to gawk, hike and take in the phenomenal mountain scenery or for the return drive.
And if it's Edmonton you're starting in, head for Jasper.
This post includes some affiliate links. If you make a purchase via one of these links, I may receive a small commission at no extra cost to you. Thank you very much for your support.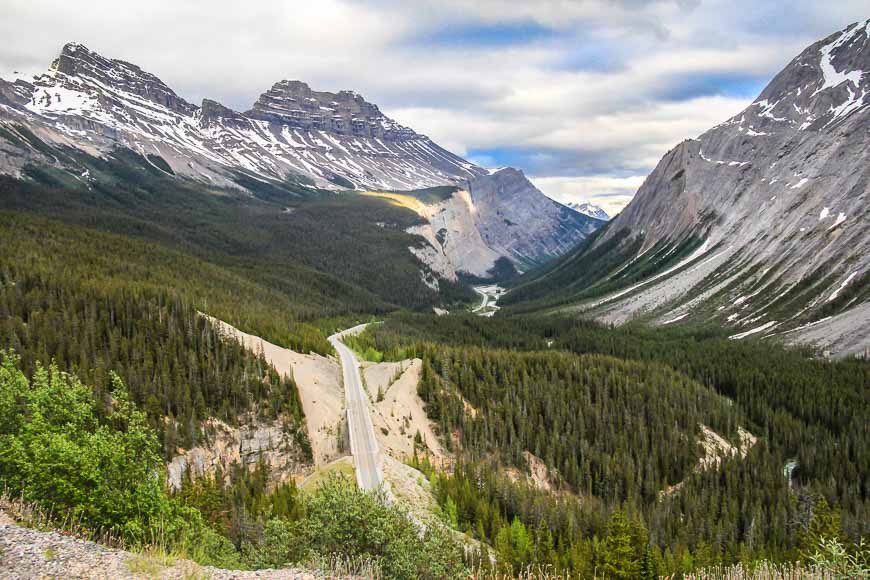 What do you want to do in the Canadian Rockies?
But it really comes down to what you want to do? I'm biased towards anything outdoors so you can immerse yourself in the grandeur of the Canadian Rockies. Both Banff and Jasper offer incredible outdoors adventures – including thousands of kilometres of hiking and backpacking trails. You can raft, canoe or kayak and stand up paddle board out of both towns.
Banff offers a Via Ferrata experience while Jasper does not. But Jasper has a canyoning experience and Banff does not. What are you looking for in a mountain vacation? Is it dining (more options in Banff), culture (again more options in Banff) or adventure?
Read on to see what you can do in each mountain town.
Banff and Lake Louise
I love the town of Banff but I rarely venture near it in the height of summer. Still, it makes a great base for a few nights, but I'd be inclined to stay away from the downtown area.
Lake Louise, just 40 minutes from Banff needs to be included in any trip to the region, despite the fact it will literally be crawling with tourists at the height of the summer. In 2023, plan to book Roam Transit to Lake Louise from Banff or a Parks Canada shuttle. There is limited paid parking at Lake Louise and you would need to be there early to even find spot. Check out some of these amazing Lake Louise day hikes.
Where to stay in Banff
Check out the Juniper Hotel & Bistro just off the road to Mount Norquay. Buffalo Mountain Lodge is another superb choice that gets you away from the hustle and bustle – as does the hotel at the Banff Centre.
Of course there is all sorts of great backcountry camping that will get you far away from any crowds and communing with nature. But you do need to reserve well in advance through Banff National Park.
There is also the Two Jack Main Campground, 12 kilometres from Banff. It offers 320 first come, first served secluded campsites as well as glamping options. The Tunnel Mountain Village Campground, just 5 km from Banff offers 188 sites year-round.
Where to stay in Lake Louise
Overlooking Lake Louise is the Fairmont Chateau Lake Louise and just a few hundred metres further away is Deer Lodge.
In the village of Lake Louise there are some slightly less expensive options – Baker Creek by Basecamp and the Lake Louise Inn.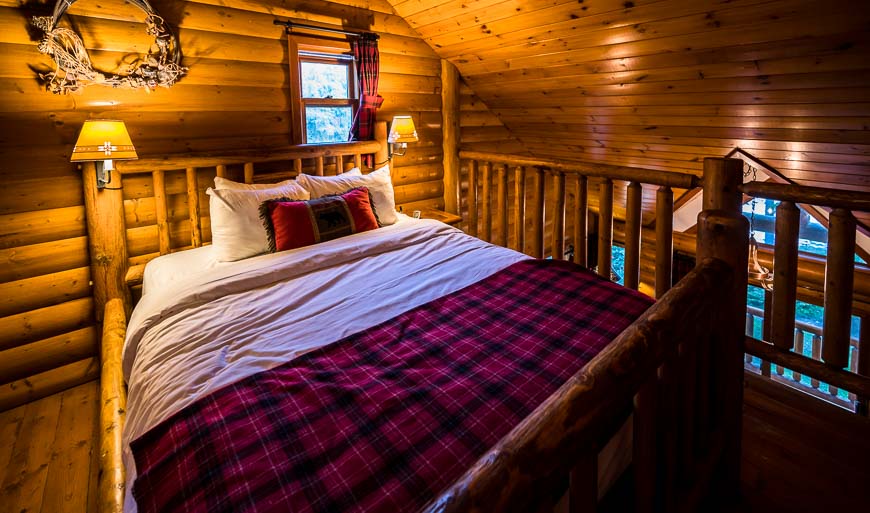 What to do on a visit to the Banff – Lake Louise corridor
These 10 options will narrow your choices.
Get an adrenalin rush on the Via Ferrata at Mount Norquay. Finish the experience with a drink or a meal at the restaurant perched on the mountain offering one of the best views of the area. If the Via Ferrata sounds unappealing, just take the chair ride up and have lunch at the restaurant. It's got one of the best views in the Canadian Rockies.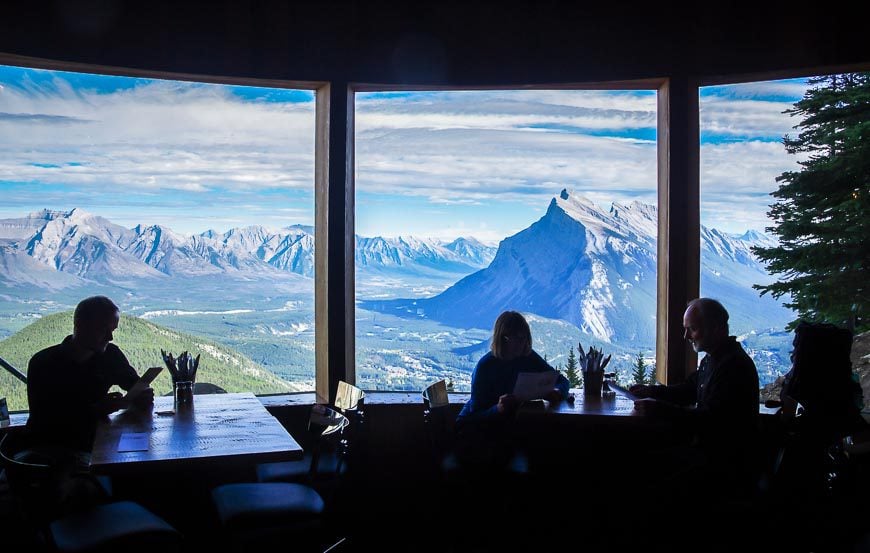 Rent a bike in Banff at Soul Ski and Bike and head out on the Banff Legacy Trail towards Canmore or bike the Figure 8 – a loop that includes the road up to Lake Minnewanka and the Tunnel Mountain road.
Hike to the Plain of Six Glaciers and the Lake Louise Teahouse.
Take the Lake Louise gondola – and with luck you'll see a grizzly bear. Or try the Banff gondola for the 360 degree view of the Bow Valley. There's also an excellent restaurant at the top.
Enjoy a soak in the Upper Hot Springs, best done on a cooler day for maximum enjoyment.
Take the gondola up to Sunshine Village – and then take off with a camera and a backpack for a few hours or a whole day of hiking. Go at least as far as Rock Isle Lake, ideally during wildflower season.
Take the boat tour on Lake Minnewanka – or do the easy hike along the lakeshore but be bear aware.
Do a backpacking trip in Banff National Park. Try the stellar hike to Egypt Lake in wildflower season (the third week of July approximately) or the standout North Molar Pass – Fish Lakes hike.
Be a cowboy for a day. Check out the Spray River Valley and horseback ride along the base of Mount Rundle.
Hike up Johnston Canyon but go early in the morning or late in the day to beat the crowds. If you've got the stamina, continue to the Ink Pots.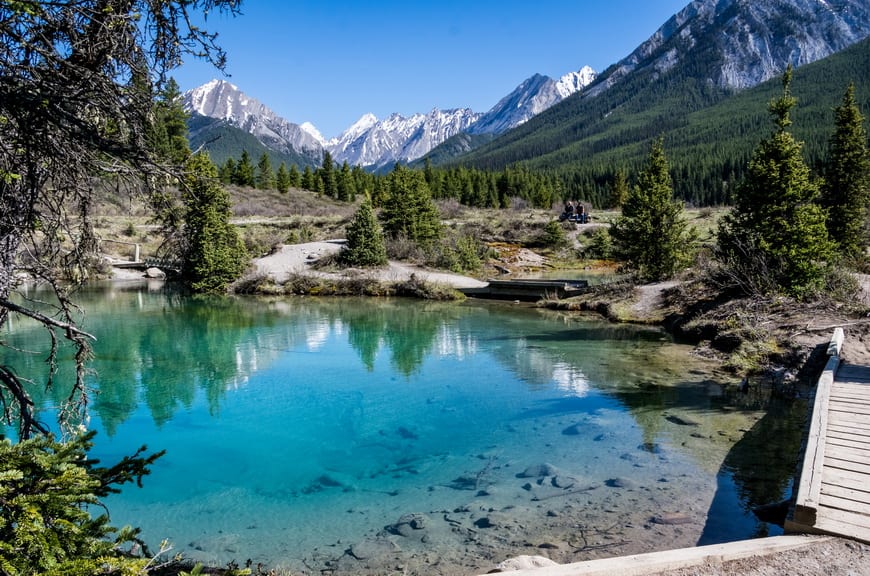 Jasper
Jasper is harder to access than Banff so it's never quite as busy. Plan on a four hour drive from Edmonton or a five hour drive from Calgary – without stops.
There's a great range of places to stay in Jasper.
At the high end there is the beautiful Fairmont Jasper Park Lodge. Go for a drink if nothing else.
I've stayed at the rustic Bear Hill Lodge. It wasn't fancy but it was clean and a great breakfast was included.
Downtown, the Whistler's Inn doesn't look like much on the outside but the renovated rooms are very nice. Overlooking the rivers in Jasper is Tekarra Lodge.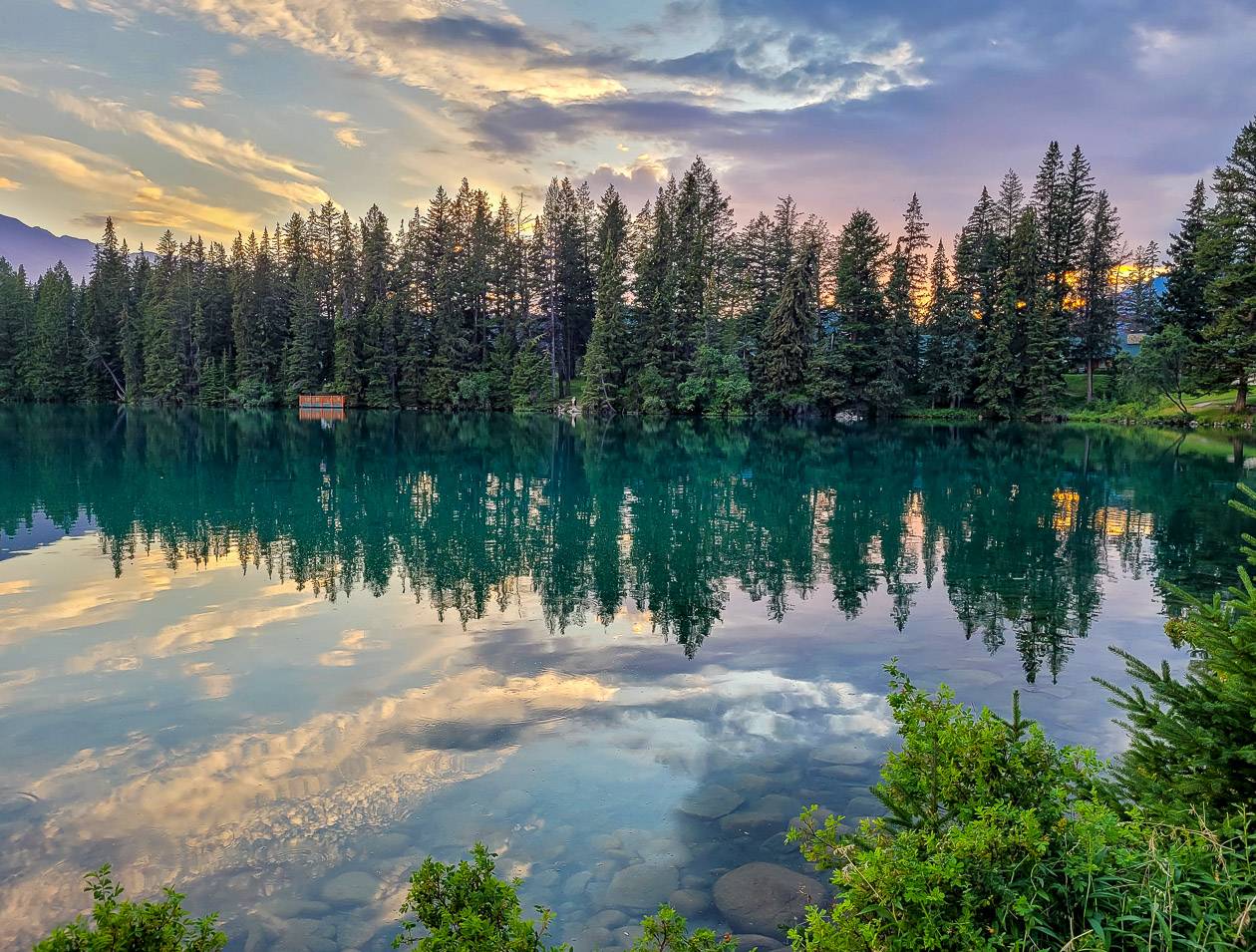 Ten things to do in and near Jasper
For the outdoor adventurer, Jasper is a stellar town to use as a base. There's a lot of hiking and biking close to the townsite.
Check out Athabasca Falls. It's worth at least an hour of your time.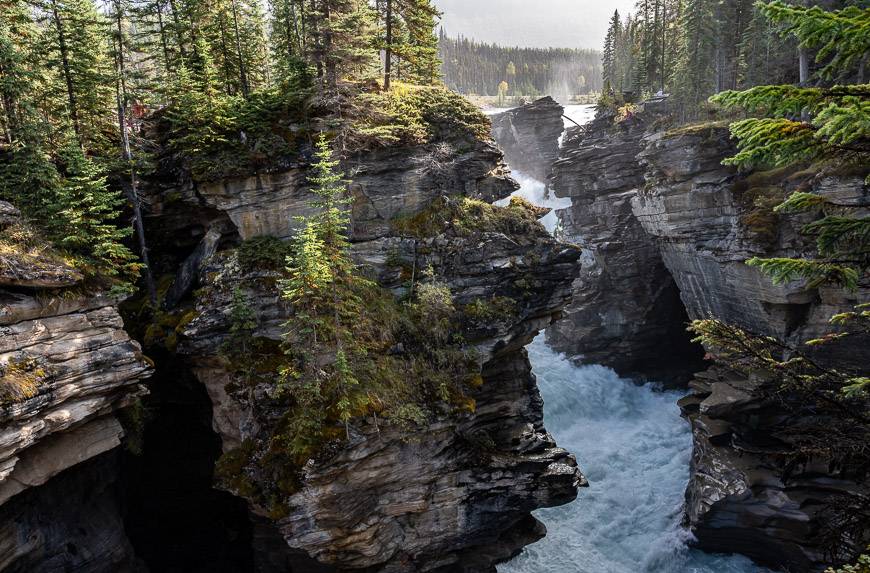 Drive to Maligne Lake. Along the way look for wildlife – as you're almost guaranteed a sighting. There are several wonderful things to do near the lake. Nab a campsite at the far end of the lake and spend one to four days exploring the area by kayak and on foot. There is also the option to do the popular boat cruise to Spirit Island .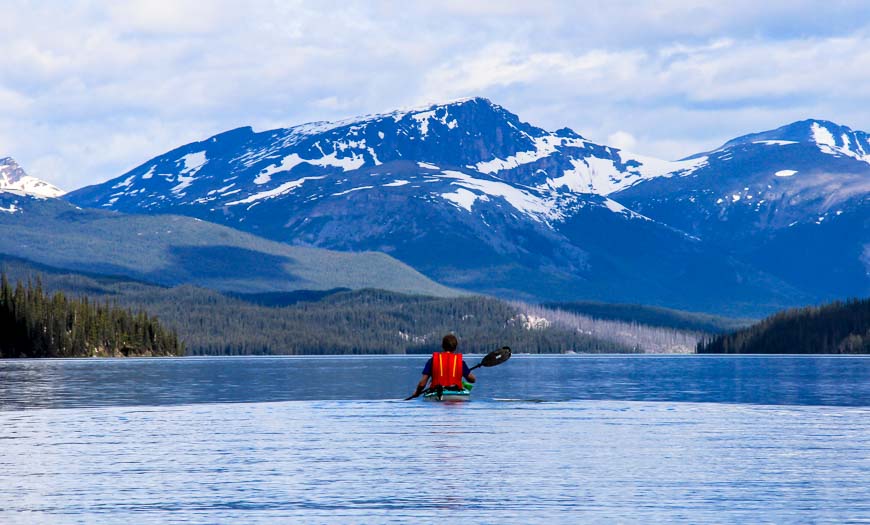 Backpack the Skyline Trail. The trailhead is across from Maligne Lake. You need 2 – 4 days and it's possible to stay at Shovel Pass Lodge – so you don't have to carry a tent or cooking gear. A stellar day hike in this area would be the one to Bald Hills. The views of Maligne Lake from the top are superb.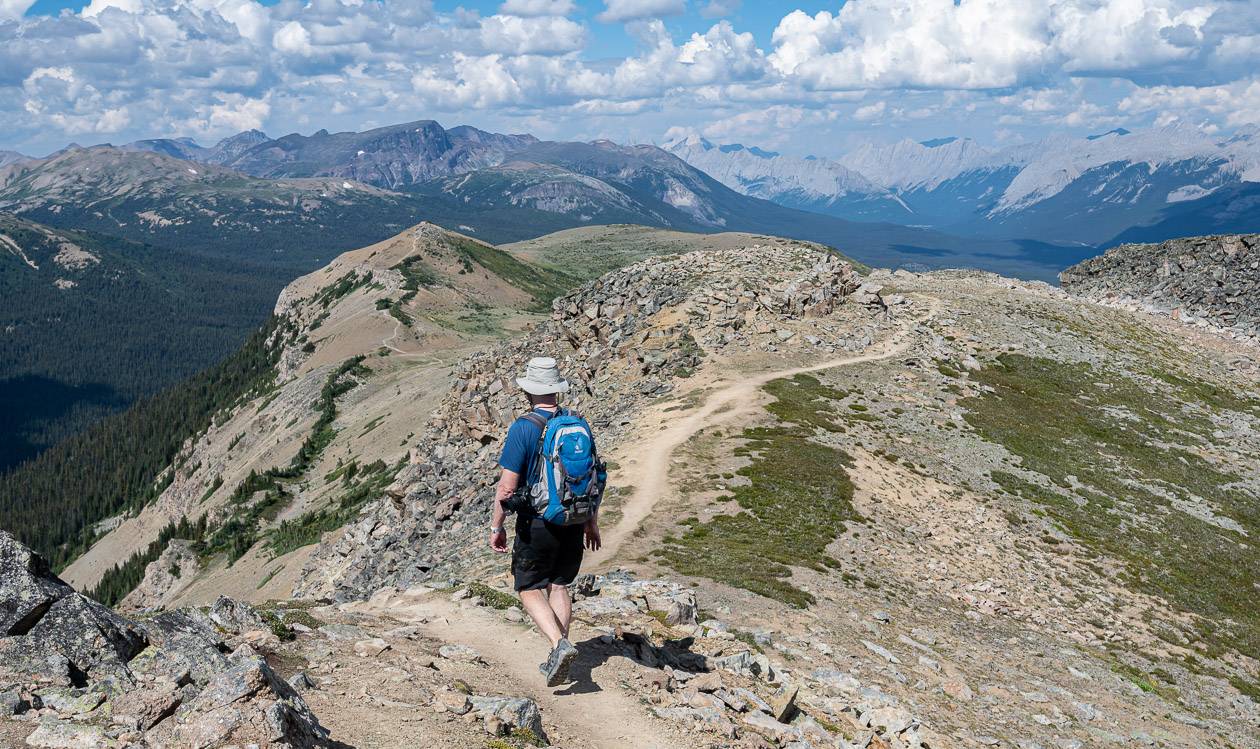 Do a 1.5 – 2.5 hour hike up the awe-inspiring Maligne Canyon. If you only do one thing in Jasper, this should be it though go early or late in the day to beat the crowds.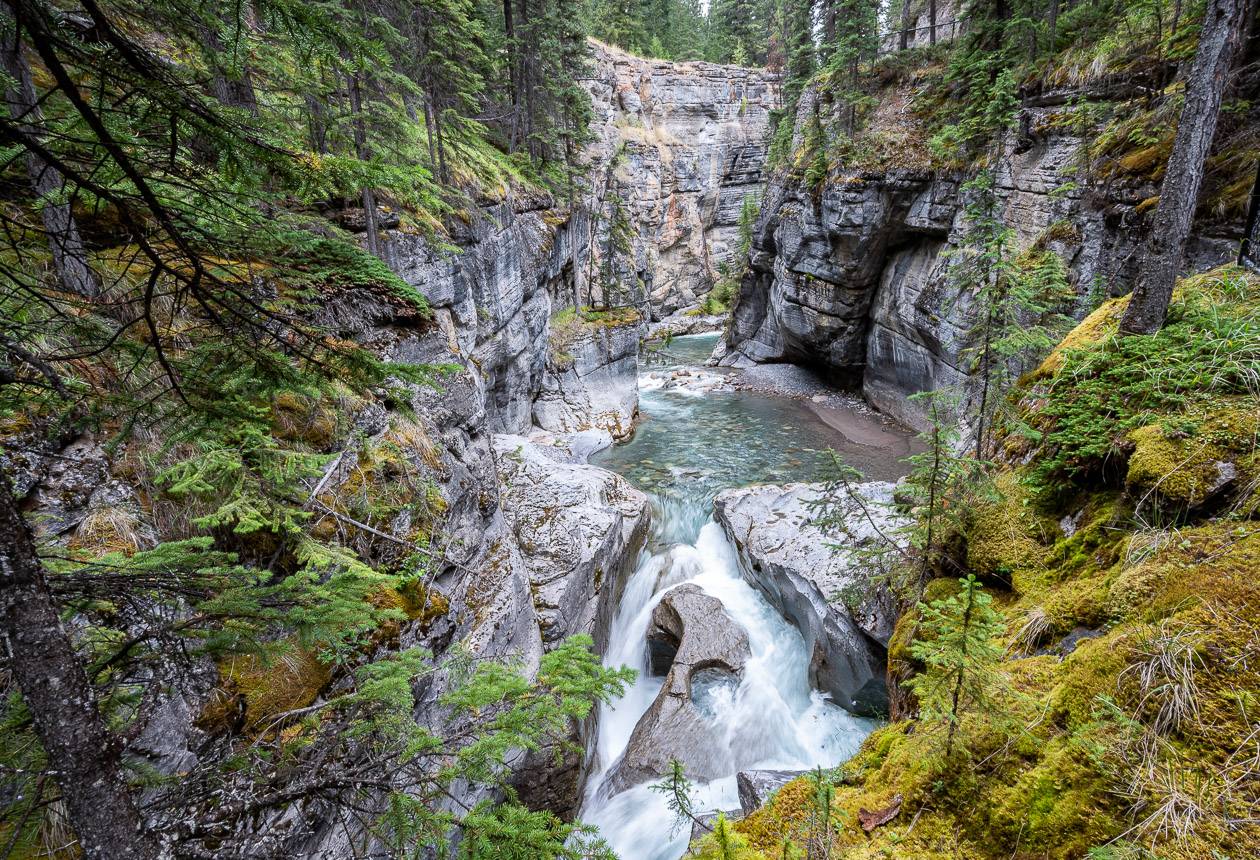 Book a half day canoeing trip on Pyramid Lake with Wildcurrent Outfitters. Enjoy the views of Pyramid Mountain and enjoy all the bird life in the area.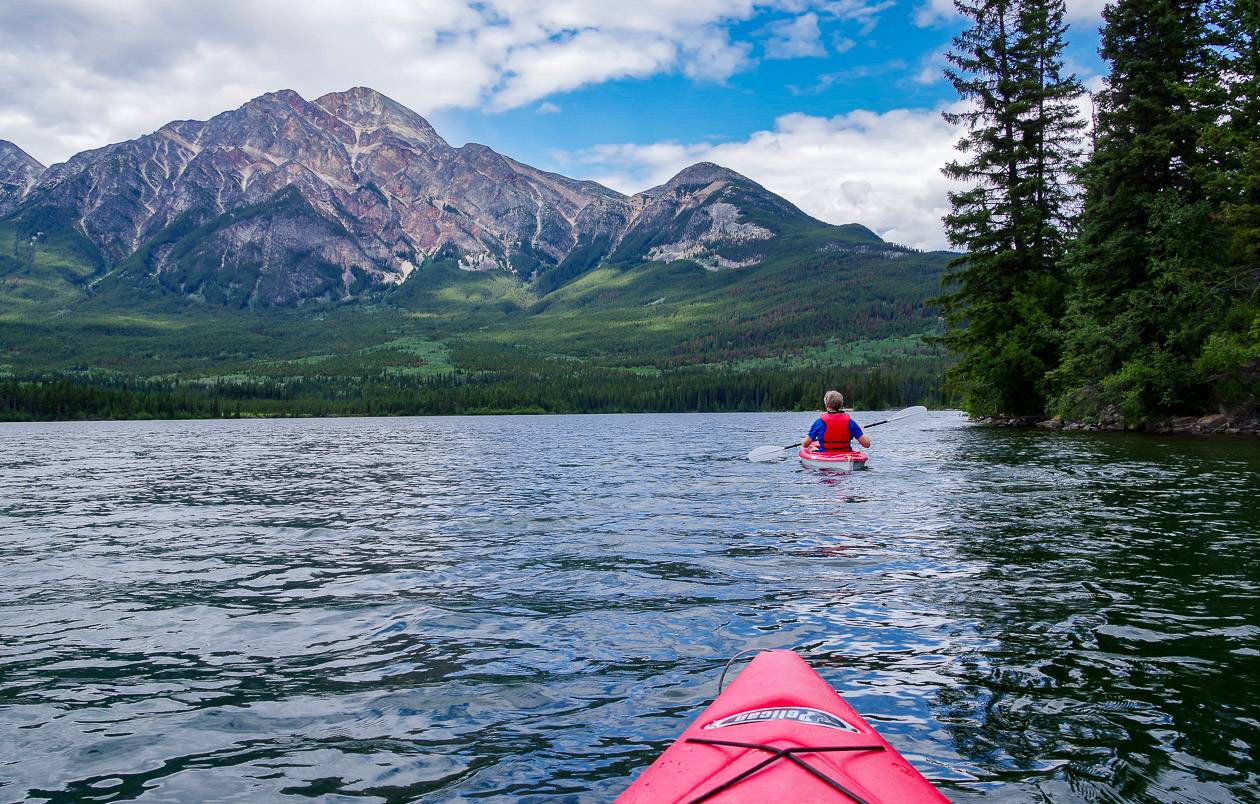 Canyoning anyone? Rocky Mountain Canyoning offers the only experience of its kind in western Canada. Included in a day's outing are eight rappels, along with pools, drops and waterfalls.
Take the Jasper Sky Tram and then hike to the top of Whistler's Mountain for 360° views.
Go rafting on the Athabasca or Sunwapta Rivers with Maligne Rafting Adventures.
Do the easy Path of the Glacier hike to a viewpoint over stunning Cavell Pond at the toe of the Cavell Glacier.
Recommended reading: Best Hikes in Jasper National Park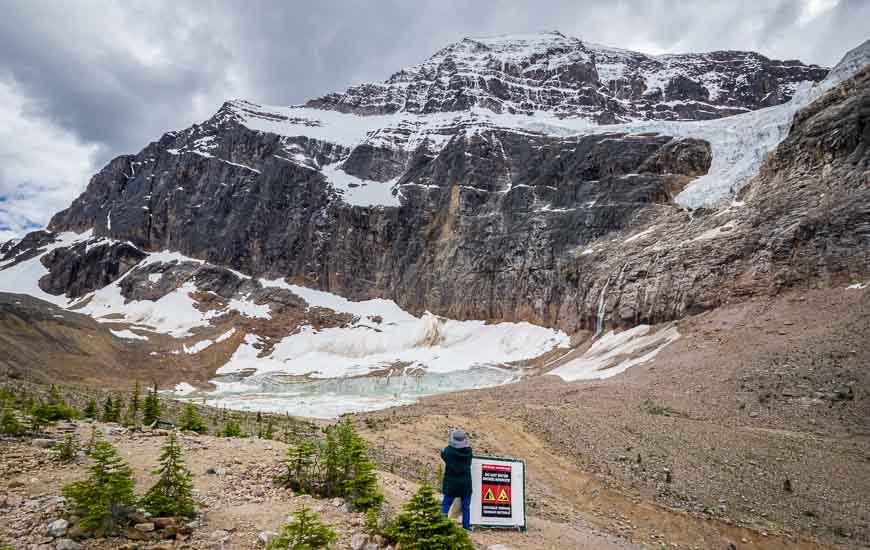 Do you have a preference – Banff or Jasper?
Click on the photo to bookmark to your Pinterest boards.