The Ellis Bird Farm is both a fun place to visit and a great biking destination from Red Deer. John and I enjoyed part of a day here one September. We first enjoyed a stellar lunch at the Ellis Café – and then came under the spell of Myrna Pearman. She's the passionate, energetic, charismatic woman who managed the farm up until 2021 when she retired.
In our opinion the Ellis Bird Farm is one of the best day trips you can do from Calgary or Edmonton – especially with kids.
Over a two hour visit we came away excited about the cutting edge research with geolocators, impressed with the relationship with MEGlobal Canada and blown away by the beauty of the gardens.
Watching baby tree swallows get fed by mom was the proverbial icing on the cake. Since we were there on the closing weekend, we vowed we'd make a trip sometime this summer to see the garden in its full glory at a time when the birds would be around.
Updated April 2021. This post includes some affiliate links. If you make a purchase via one of these links, I may receive a small commission at no extra cost to you.
History of the farm
The farm is the legacy of brother and sister, Charlie and Winnie Ellis. When their parents died, not only did they take over running of the farm, but Charlie put out the first of what would ultimately be 300 nesting boxes for mountain bluebirds.
Eventually tree swallows, black-capped chickadees, flickers and purple martins were also provided with homes. It seems Charlie would make a habit of a daily walk to tend to his nest boxes. With age he became concerned for their fate.
But then an unlikely relationship between big industry – Union Carbide at the time – and the farm emerged. Across the street – quite literally, Union Carbide wanted to build a plant to manufacture ethylene glycol in the early 80's, around the time Charlie was slowing down.
Fortunately the company agreed to continue funding of the farm. What is now in place is a long term relationship and funding with MEGlobal Canada (formed as a joint venture between Dow Chemical and Petrochemical Industries Company of Kuwait).
Why you need to visit
A trip to the bird farm – I think – is one of the best day trips you can do from Calgary or Edmonton. It's a phenomenal spot for families, couples, birders, gardeners – really anyone who enjoys nature.
Come to walk the flower lined trails. Learn about birds and nature. Maybe even build a bird house. And you definitely want to come for lunch. But most of all come for the stories – gathered from cutting edge research now that geolocators can be safely used to track the flights of purple martins and mountain bluebirds.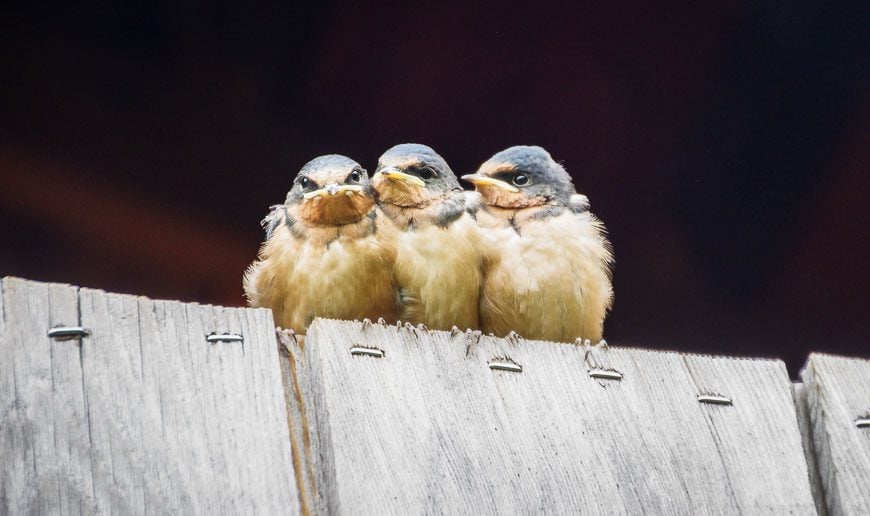 What is a geolocator?
You can see in the picture below the size of a geolocator. This tiny unit is attached by a special thread to the back of the bird.
Then with the use of microprocessor algorithms developed by some genius, ambient light level and the time of day is converted into latitude and longitude to track the bird's position. The geolocator is removed from the back of the bird when they return to the farm.
The story of Marco Polo, a purple martin.
Marco Polo left the farm on August 8, 2012 and crossed the Gulf of Mexico where he spent 49 days on the Yucatan Peninsula. Then it was off to Brazil's Amazon Basin for the winter.
On April 20th, 2013 he left Guyana, crossed to Texas for a layover and made it back to Ellis Bird Farm on May 13, 2013. The next year he made it as far south as Bolivia and returned to the farm a week earlier than the previous year.
Here's a taste of what you can see on a visit.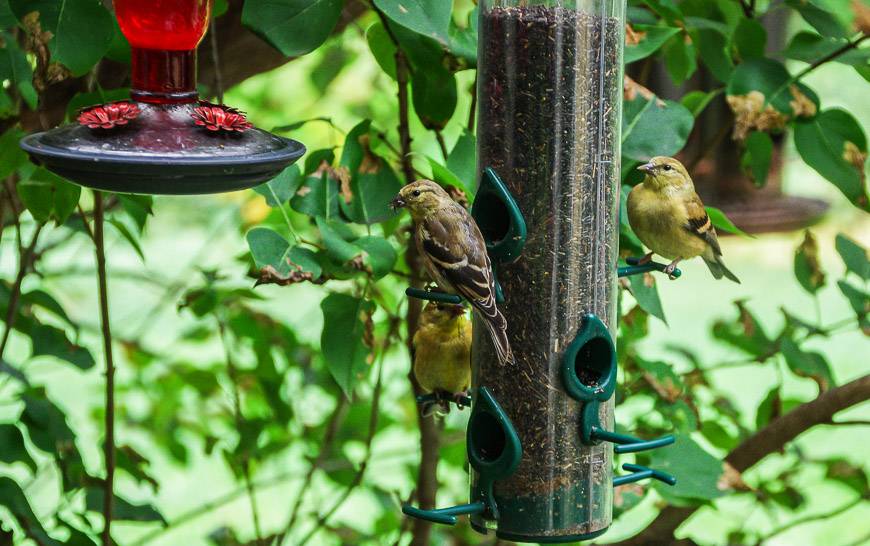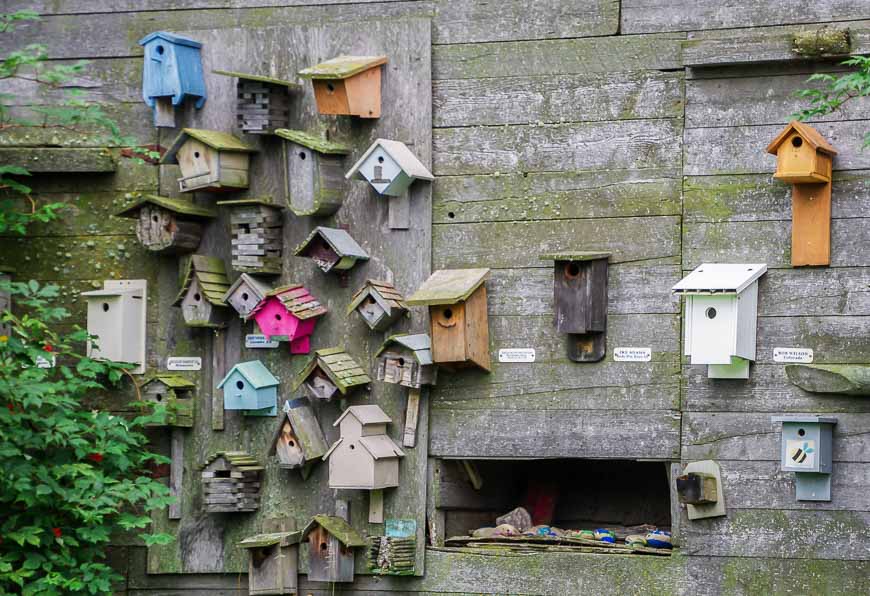 The stories coming from the use of the geolocators are compelling. You can't help but be amazed and in awe of what a mere two ounce bird can accomplish. Don't take my word for it. Come see for yourself.
The farm opens for the season in the third week of May. It's open Tuesday – Sunday from 11 AM – 5 PM and its closed on Mondays unless it's a holiday.
There are kid-centric programs, bird identification classes and a Bluebird Society Conference in July. For the whole list of what is offered check here.
Further reading about birds
Somehow Myrna Pearman has found the time to write books on subjects close to her heart. You might like Winter Bird Feeding – An Alberta Guide.
If you're in need of a bird guide check out Pocket Birds of Canada.
And if you've got a birding friend a new bird house for their wrens and chickadees would make a great gift.
More reading on nature
Click on the photo to bookmark to your Pinterest boards.