For years, I'd always wanted to take the time and enjoy a Gaspe Peninsula road trip in Quebec – considered one of Canada's most scenic drives. But it's not an easy place to get to. From Quebec City it's at least a 4.5 hour drive and that's just to Matane on the south shore of the St. Lawrence River.
Fortunately, one summer I had places I wanted to explore that were either in or adjacent to the Gaspé Peninsula – the hike up Mount Albert in the Chic Chocs and a coastal hike in Forillon National Park. So I was able to pull of a Gaspé Peninsula road trip. The hikes were accessed from different parts of the Gaspé Peninsula so over a couple of days I had a chance to enjoy world-class scenery – both along the coast and in the woods.
The coastal scenes that unfolded along the Gaspé Peninsula exceeded all my expectations. Even driving through the fog on the second day was beautiful – though that was mostly because the sun was trying so hard to peak through.
I think the prettiest parts of the drive are along the south shore of the St. Lawrence River through to Percé Rock. From Percé Rock all the way to Chaleur Bay it's still pretty but it's not nearly as dramatic.
I didn't get as many photos as I would have liked. I was driving the car alone and didn't want to cause a traffic accident with any sudden stops. But I truly couldn't get over the drama as I wound my way along the base of cliffs which from afar looked impossibly steep for a road.
This post includes some affiliate links. If you make a qualifying purchase through one of these links, I will receive a small percentage of the sale at no extra cost to you. Thank you very much for your support.
Enjoy the coastal beauty
Here's what you'll see should on a 1,095 km road trip around the Gaspé Peninsula on Route 132 starting in Rivière-du-Loup and finishing in Gaspé. Allow at least two days. Practice your French as there isn't much English spoken. Get familiar with the Google translate app.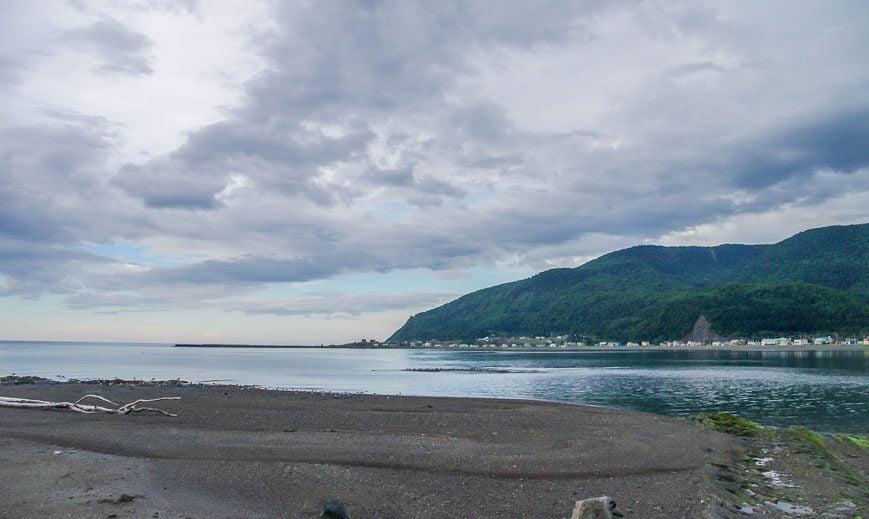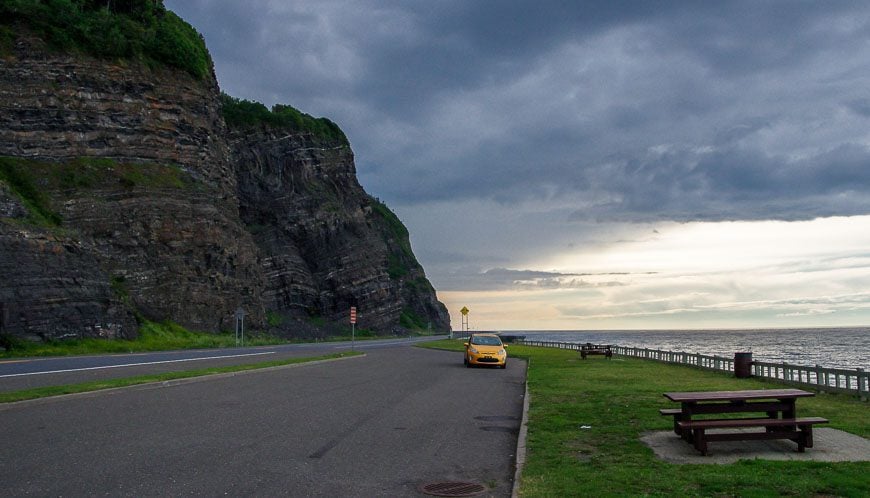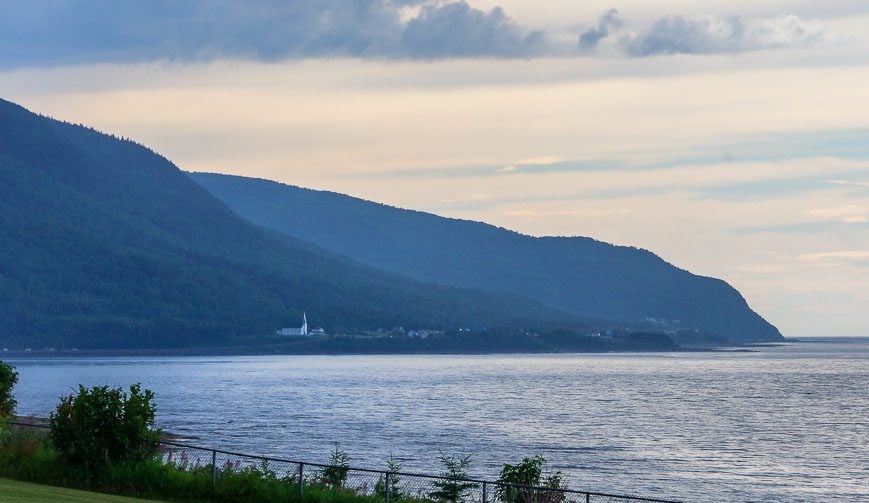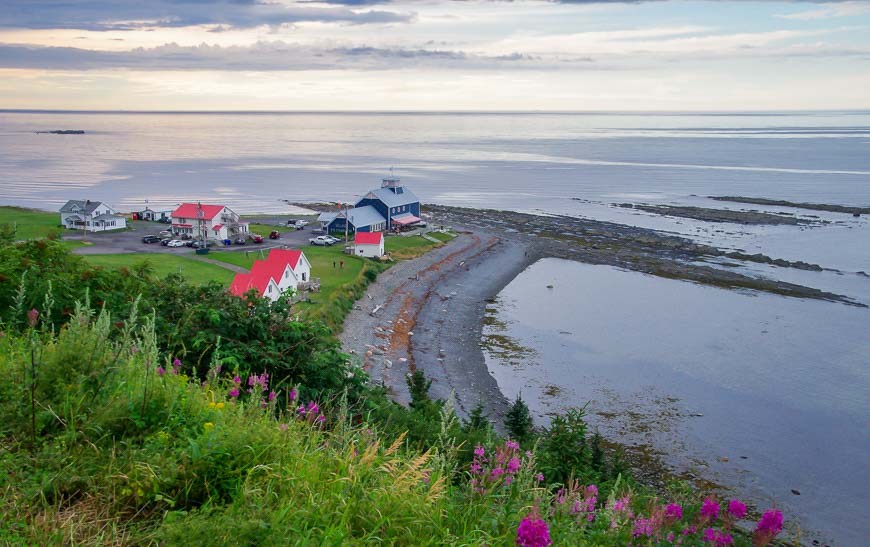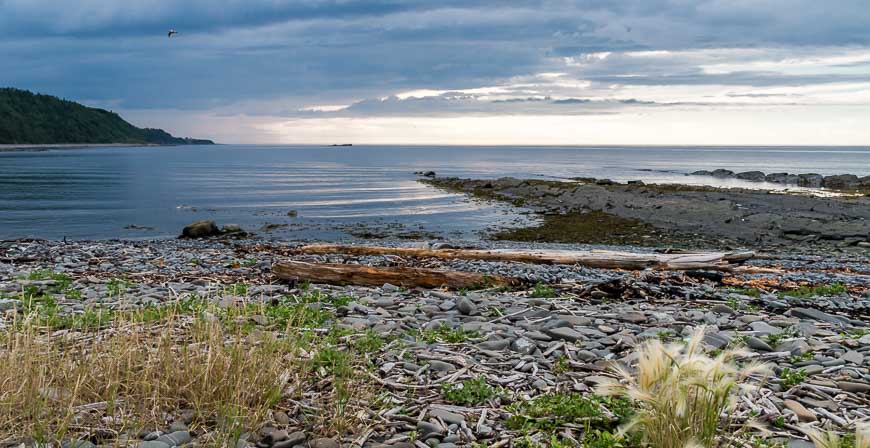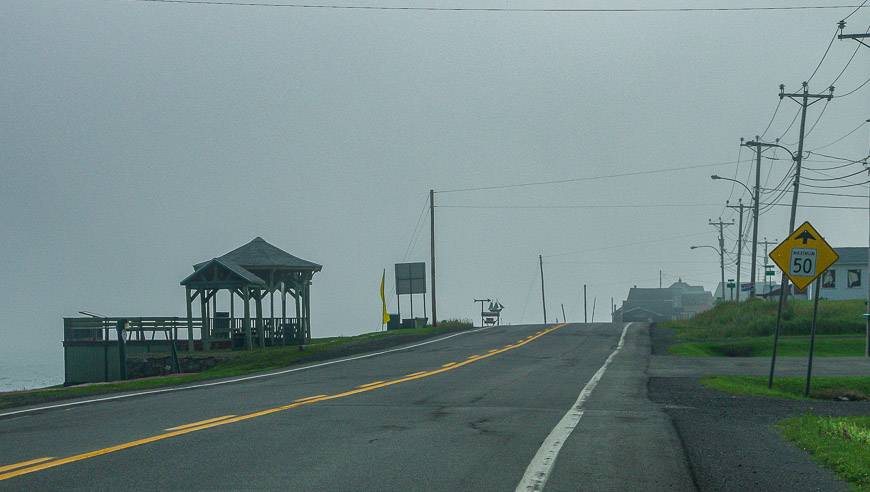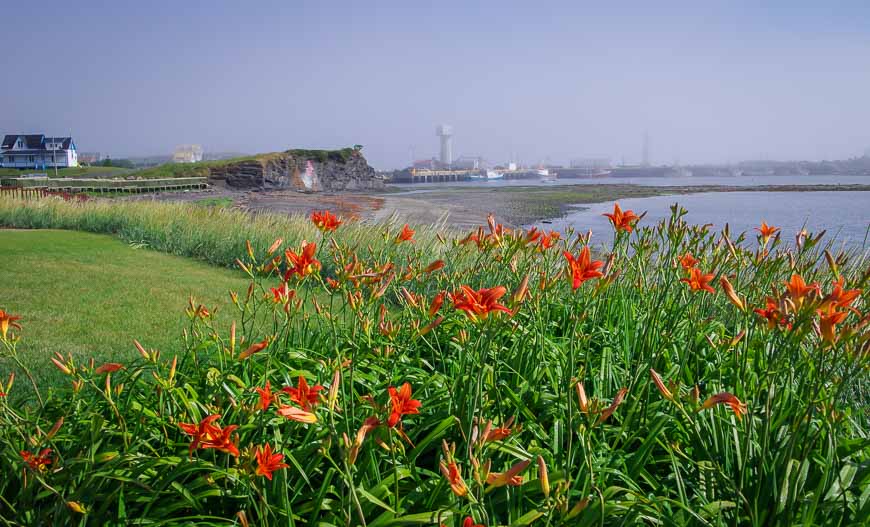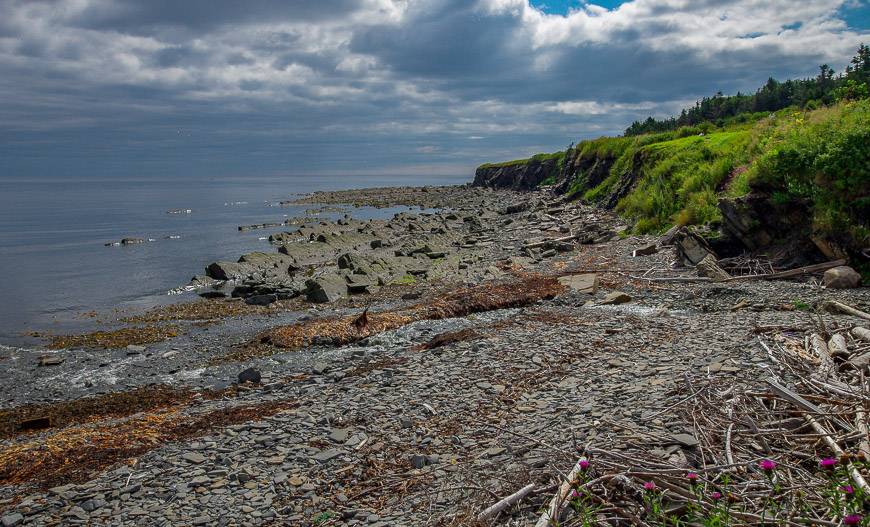 Where to stay on a Gaspe Peninsula road trip
There is quite a lot of choice and a range of accommodation options as you travel on a Gaspé Peninsula road trip. There aren't many truly luxurious places to stay but loads of comfortable ones, many boasting locations on the beach or at the very least as sea view.
Here are some ideas in the towns you pass through.
Matane
The Riotel Matane is located directly on the beach with a view of the St. Lawrence and Matane Rivers. For a B&B option that's rated exceptional check out Auberge Bruine Océane.
Cap-Chat
Chalets Valmont offers colourful cabins on a beach with a restauarant but also a fully equipped kitchen.
Mont-Louise
If you'd like a well-appointed inn, Auberge L'Amarré should do the trick. Great location and colourful rooms.
Gaspé
Auberge Sous Les Arbes, rated superb, offers accommodation in Gaspé City. There is a garden and terrace onsite too.
Hôtel Baker, a 40 minute drive from Forillon National Park, offers great water views.
Le 154 Jacques Cartier – offering free bikes for use would be another good choice.
Percé – In Percé, check out Riotel Perce, a hotel rated as fabulous. The views of the famous Percé Rock certainly are. In this town you're only a boat ride away from Bonaventure Island – home to massive numbers of seabirds and pretty hiking trails.
Further reading on things to do in Quebec in summer
Click on the photo to bookmark to your Pinterest boards.