Seven of us are heading to the westernmost island in Quebec's Mingan Archipelago National Park Reserve for a lighthouse stay. We have less than 24 hours on Île aux Perroquets, an island that can be walked from end to end in about ten minutes. (The island is only 350 metres long and less than 100 metres wide.) That gives us ample time for R&R and exploration.
From a distance it looks like we're heading for Alcatraz Island – famous for some of its high profile criminals like Al Capone. But as our destination gets closer – the semblance disappears and the magic of Îles aux Perroquets becomes apparent. Before you go be sure to check out this video on our trip to the Mingan Archipelago to get an overview of what our lighthouse stay looked like.
A lighthouse stay on Îles aux Perroquets in the Mingan Archipelago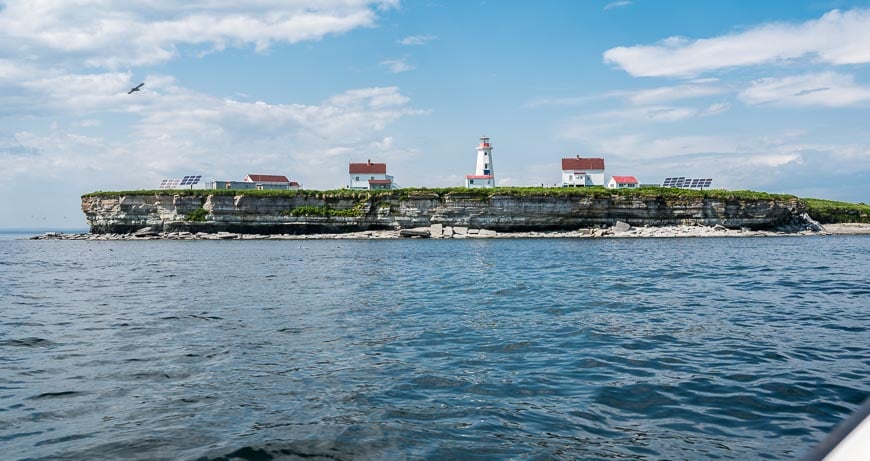 Mostly what you want to do on Île aux Perroquets is take endless photos of puffins. But I'd also recommend getting up for an hour around sunrise (3:45 AM in late June) to enjoy the beauty of the island bathed in early morning light.
And with benches, chairs and those old-fashioned moving seats on a rocker you'll find plenty of reasons to sit, dream, write, journal or just be in the moment.
History buffs will find the panels in the foghorn building describing life on the island since 1888 incredibly fascinating. I left in awe at what these lightkeepers and their families endured (storms, isolation, hard work…). It was equally amazing to read that one of the lightkeepers lived on the island for 40 years!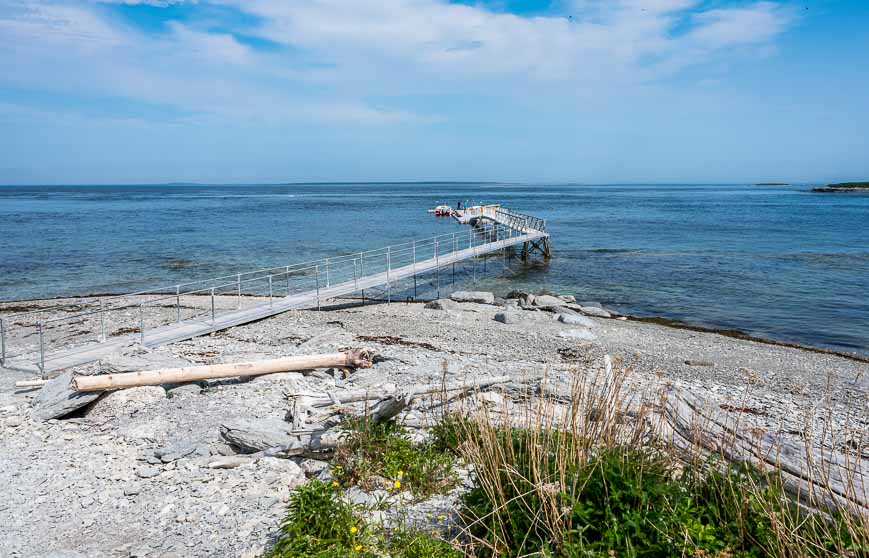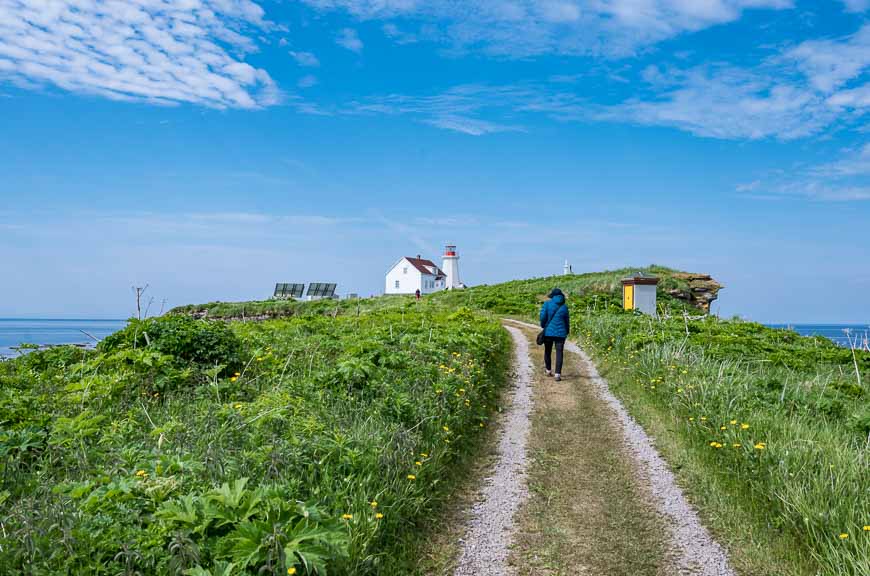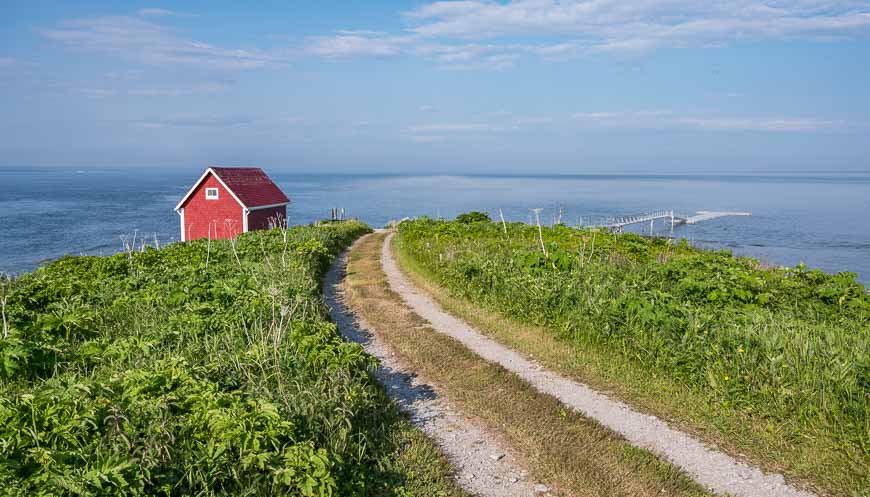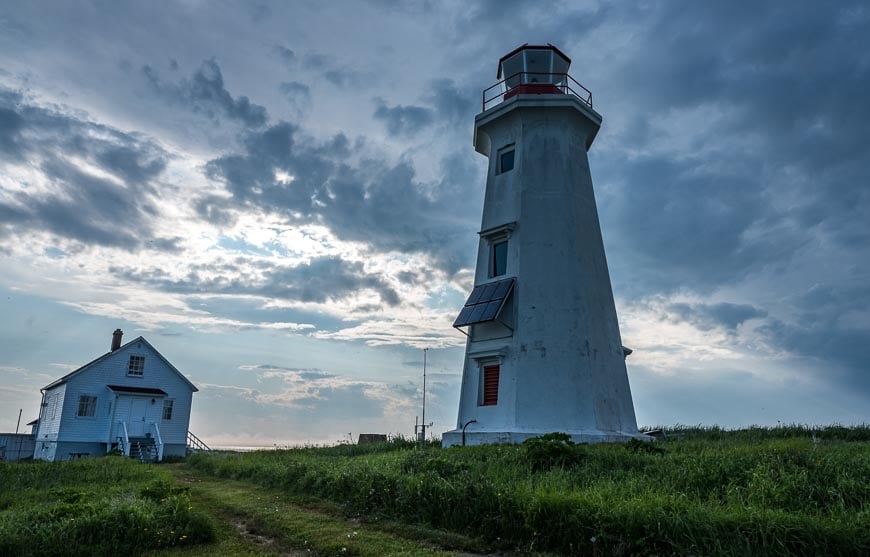 Accommodation on Îles aux Perroquets in the Lightkeeper's Cottages
There are two cottages for guests to stay in – the main lightkeeper's cottage and the assistant lightkeeper's cottage. Both are charming – and the sort of place you'd be happy to curl up with a book when there's a big storm.
According to one of the Parks Canada personnel "there is no middle weather here; it's either really nice or really awful." So be sure to bring a good book.
Bedrooms come with a comfortable mattress, pretty quilts, a reading light and in my case a desk by the window looking out to the lighthouse.
There are four rooms up a narrow flight of stairs with the bathroom on the main floor. An indoor lounge by the dining room is also available to guests.
The dining room and kitchen are in the main cottage. With the fresh smell of bread wafting through the place, you can't help but stick your nose in – perhaps hoping for the heel of a loaf of bread. Or just to chat with the friendly ladies – Louise Dupont and Marie-Josee who keep the cottages clean and the guests well fed.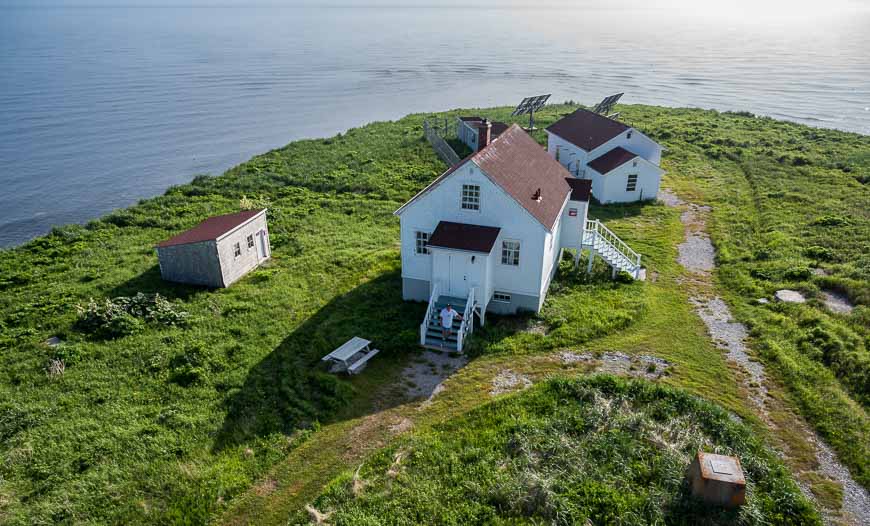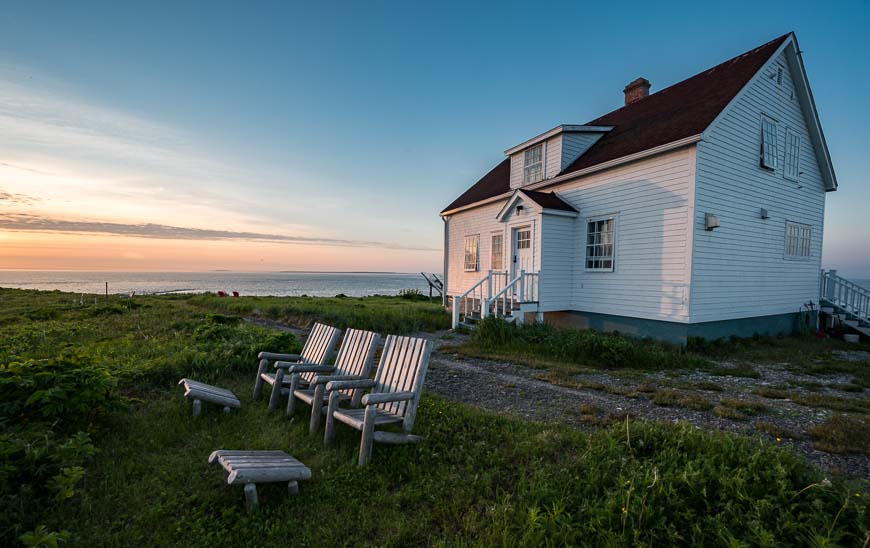 Birding on Îles aux Perroquets is a benefit of a lighthouse stay
Birding – and puffins in particular are one of the big reasons to come for a lighthouse stay. Puffins are the stars of the island. With their clown like face and comical take-offs and landings you can certainly see why.
The best time to see the puffins is from late June through to the end of August, depending on the year. I'm told sooner in the summer is always better for higher numbers of puffins.
Fun fact: Did you know puffins are more like a fish underwater? They can swim up to 60 kilometres per hour.
The razorbills, also pictured below resemble penguins. They eat the same food as the puffin and as our Parks Canada summer interpreter – Anne Bontour pointed out "The two species are very good roommates on the cliff."
Other seabirds to look for are the great black-backed gull – the meanest of the gulls. They even eat their own young. The plentiful ring-billed gulls – also known as "the McDonald's bird" for their love of leftover fries and burgers are majestic fliers in the air.
Similar looking but slightly smaller black-legged kittiwake are anything but graceful. These birds can't stop flapping their wings once in the air.
Keep an eye out for the common terns. They are one of the world's great fliers – going the equivalent to the moon and halfway back over their lifetime. You'll see great rafts of the skittish common eiders. There's not a male to be seen – unfaithful at the best of times and completely out of sight once the babies arrive. I have no idea where they go.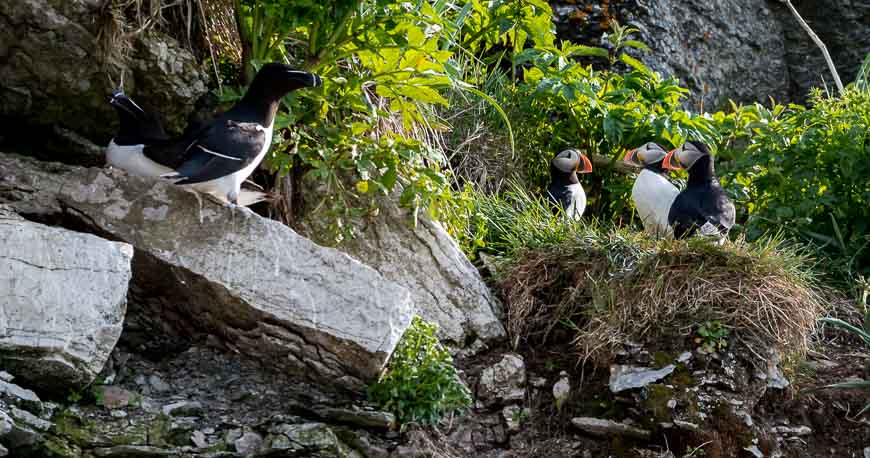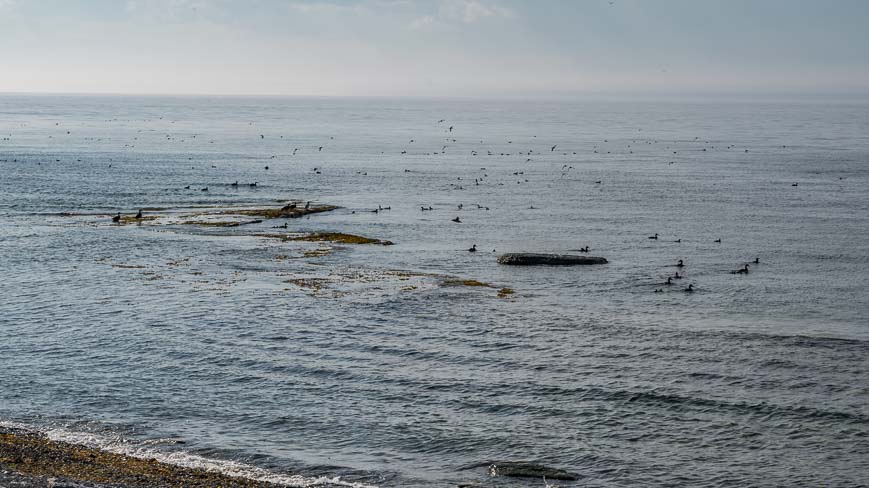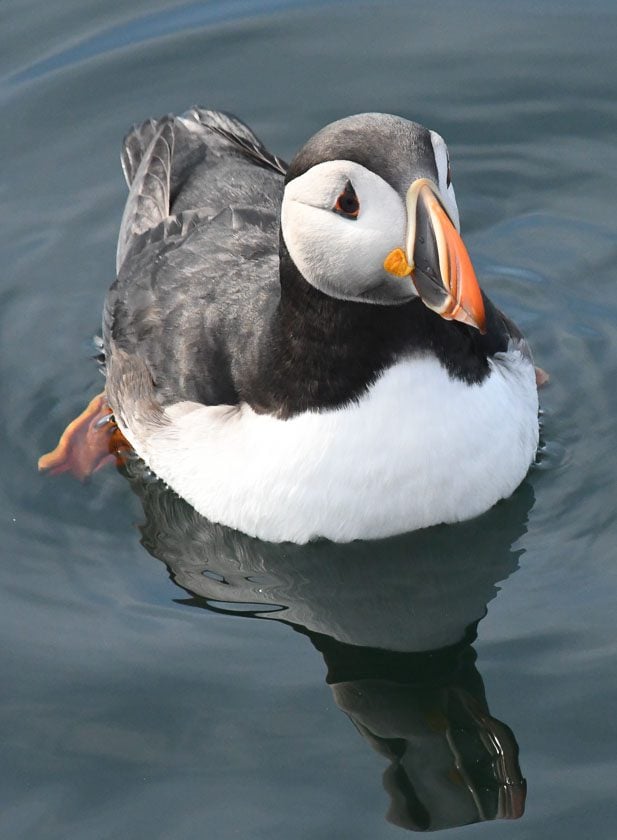 Getting to the lighthouse on Îles aux Perroquets
You couldn't miss the four bright kayaks on the dock when we pulled up to Îles aux Perroquets. While it's possible to kayak over from one of the other islands or even the mainland, most people are boated in. Kayakers need to have sufficient kayaking and navigation skills to do it safely, even if it's with a guide.
Either way you get to the island, you have a high probability of seeing whales – especially minkes and seals along with loads of seabirds.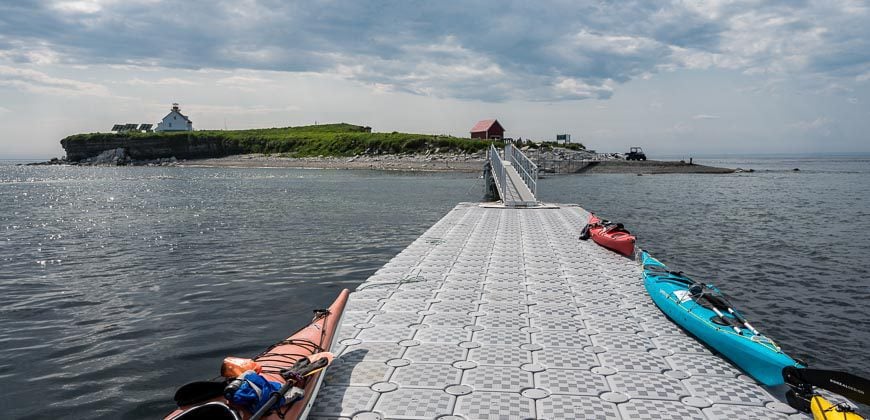 What's included and how to book a lighthouse stay in the Mingan Archipelago
A return boat ride over from the mainland along with a short guided cruise is included with your stay. That was lucky for us as we had lots of excitement with a minke whale sighting on the way back. The captain spent the next 10 -15 minutes trying to get into position so we could see it again and again.
The lightkeeper's cottage
You can expect a beautifully decorated bedroom with either a queen bed or two twins. There is electricity so you can charge your camera and phone batteries and you'll probably be able to pick up a cell signal.
It looked like WiFi was being added as we were leaving. You do have to share a bathroom – though its sparkling clean. It features a non-smelly composting toilet and a shower. Robes are also provided.
Enjoy a welcome cocktail and local appetizers – perhaps in the converted hen house upon arrival. You can look forward to a delicious home-cooked breakfast. Ours included a frittata, fresh-baked bread with homemade jams, juice and coffee or tea. Dinner can be ordered separately or you can even bring your own.
You also have access to the lighthouse. Don't miss a chance to go up and get a bird's eye view of the island but be prepared for a tight squeeze getting out at the top.
To book a stay at the lightkeeper's cottage between June 1 and September 3, 2023 visit the Îles aux Perroquets website.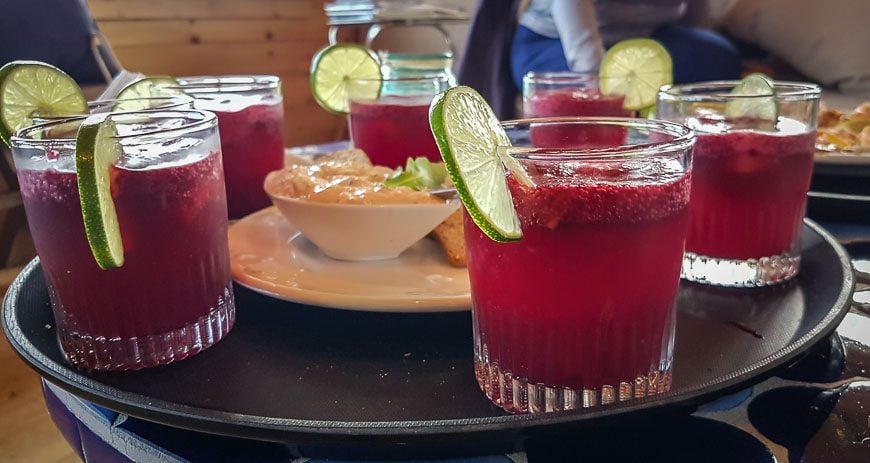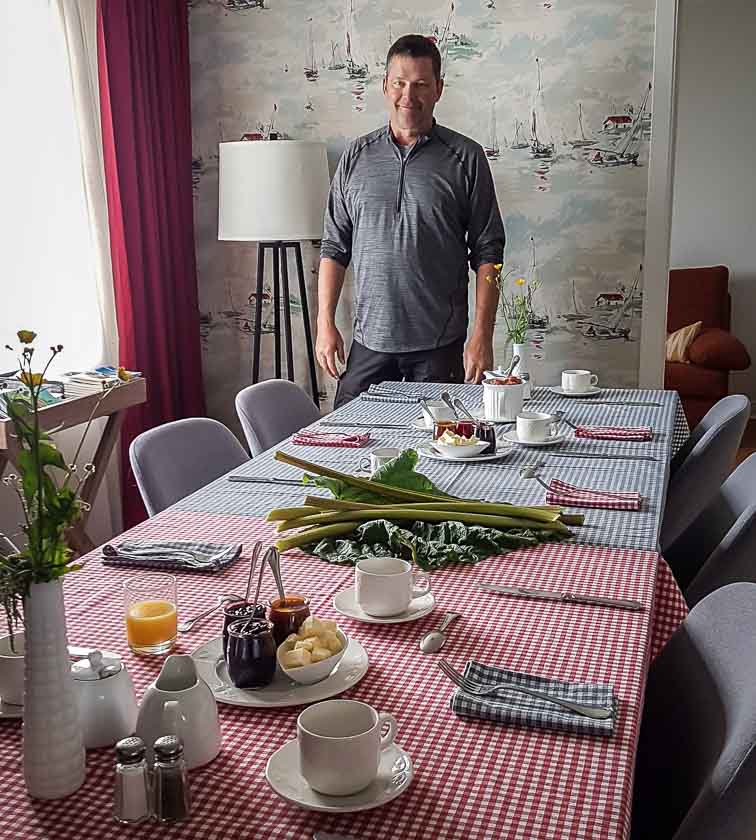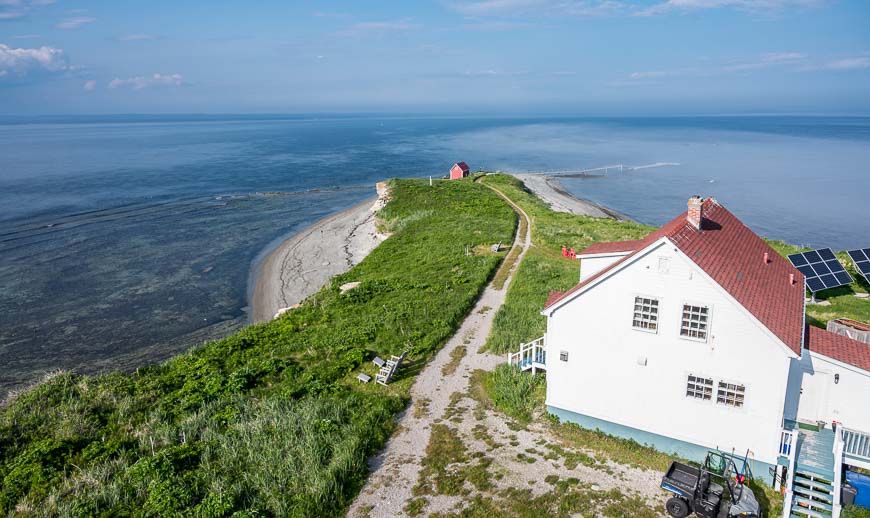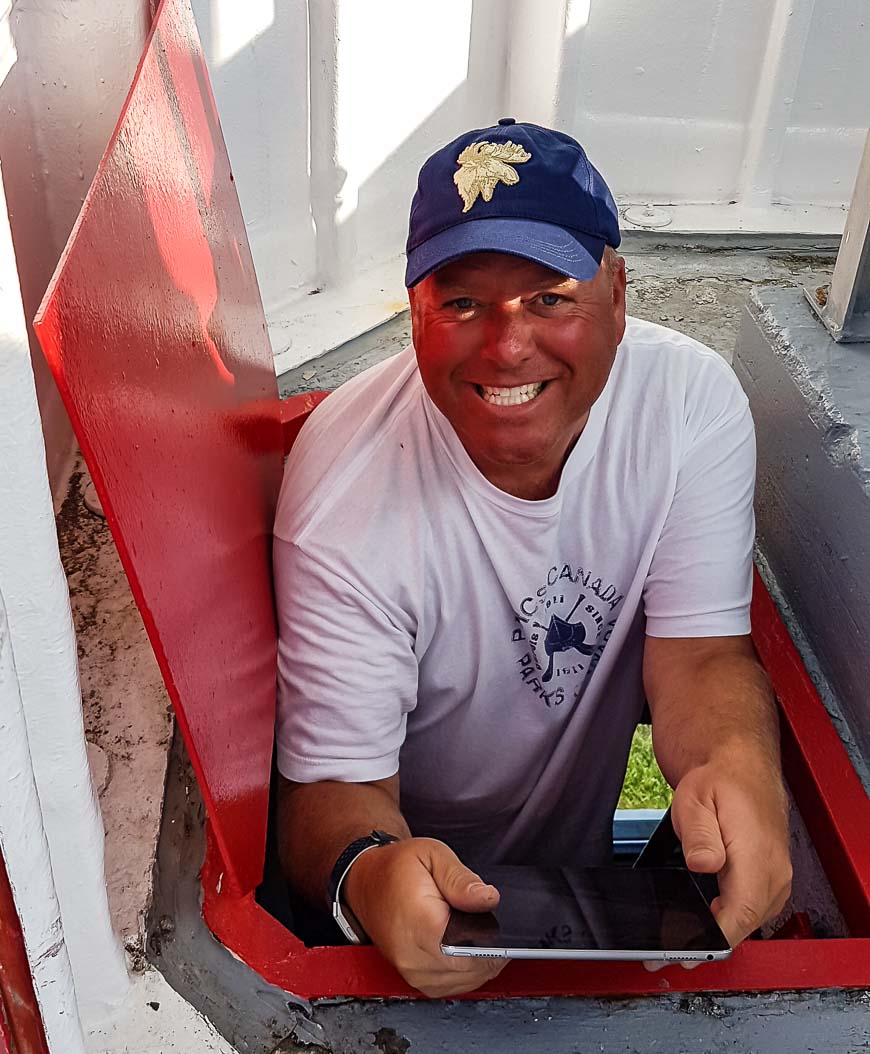 Plan a trip to this unique, historical lightkeeper's cottage in the Mingan Archipelago if you want to be wowed by Canada's little know national park in a spectacular setting. I'll be back, but next time with my bird-crazy husband.
Location map of a lighthouse stay in the Mingan Archipelago National Park Reserve
A big thank you to Parks Canada and Quebec Tourism for hosting my visit. My only disappointment was that it wasn't a longer stay.
Further reading on interesting places to stay in Canada
Click on the photo to bookmark to your Pinterest boards.