Who heads to Whiteshell Provincial Park in the depths of winter to go Nordic skiing in a place that's not well known outside of Manitoba? That would be me and my husband John who's game for almost all of my adventures though I'm not sure he would have booked this trip on his own.
Unfortunately the day did not start well. It was blustery and snowy when we left Winnipeg. Road conditions were the pits with the Trans-Canada Highway down to one lane for miles. The outside temperature was a cool -18°C and that was without the windchill. The thought of Nordic skiing in Whiteshell Provincial Park was less and less appealing until the sun made an appearance about an hour into the drive.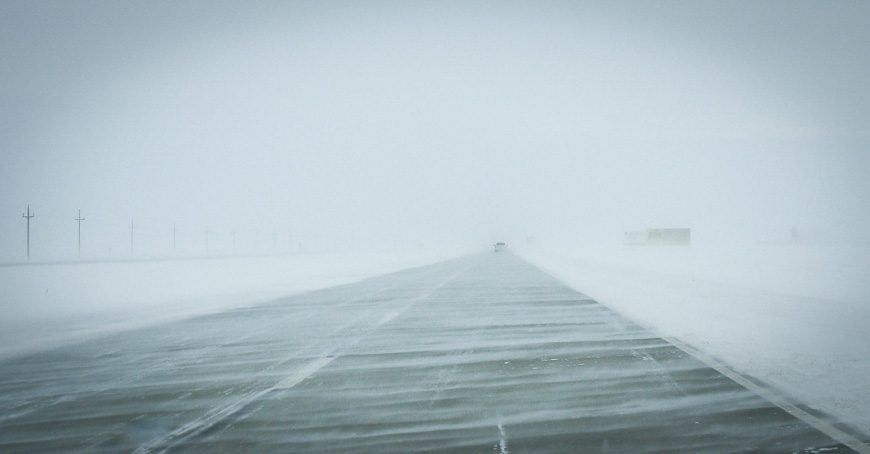 Whiteshell Provincial Park location
It's about 150 kilometres to Whiteshell Provincial Park from Winnipeg. Its eastern border is the Manitoba-Ontario provincial boundary line. Most of its 2,729 square km sits north of the Trans-Canada Highway.
It's been called the Jewel of Manitoba's Parks, probably because of its location in the rugged Precambrian Shield. This is an area of rock rather than prairie – dotted with rivers and lakes.
Fortunately, an hour into the drive, the skies cleared and the sun started to shine. Our moods brightened too. No longer did I have a death grip on the handle of our car door – a Ford Escort with bald ass tires. For the first hour I'd felt like we could get sucked into a snow bank or worse – into the path of a transport truck.
Nordic skiing in Whiteshell Provincial Park
Because the park is so big we had decided to concentrate on just a few trails. Sloan Cathcart, a Senior Park Interpreter for Manitoba Conservation – had suggested some of the best trails to ski. And so we followed his advice.
I should tell you that we were THE ONLY people cross country skiing last weekend. Mind you, the park is known for its snowmobile trails and it seems that snowmobilers are not deterred by cold in any way shape or form.
The Alf Hole – Goose Sanctuary Loop in Whiteshell Provincial Park
The first trail we skied was the seven kilometre Alf Hole – Goose Sanctuary Loop. It took us through rolling countryside, crisscrossed with some of the most unusual animal tracks either of us had ever seen. It appeared that a good sized animal jumped and then they lay down or….? We're still puzzling over what it was – and it didn't look like deer tracks to us.
The Alf Hole Trail was rated as intermediate. Once you left the parking lot you had the sense of really being in the wilderness – though a very different one than either of us was used to.
The ONLY downside to the trail was that for roughly a kilometre you could hear the snowmobiles off in the distance. But the rest of the trail was great; we particularly liked seeing the different types of trees and vegetation.
Nordic skiing on the Pine Points Rapid Trail
We started by skiing the straightforward 2.4 km section to Pine Point Rapids. There's a warming hut there if it's a particularly cold day but we were happy just to check out the rapids from various angles.
In the summer this is a very popular spot to relax and enjoy a picnic.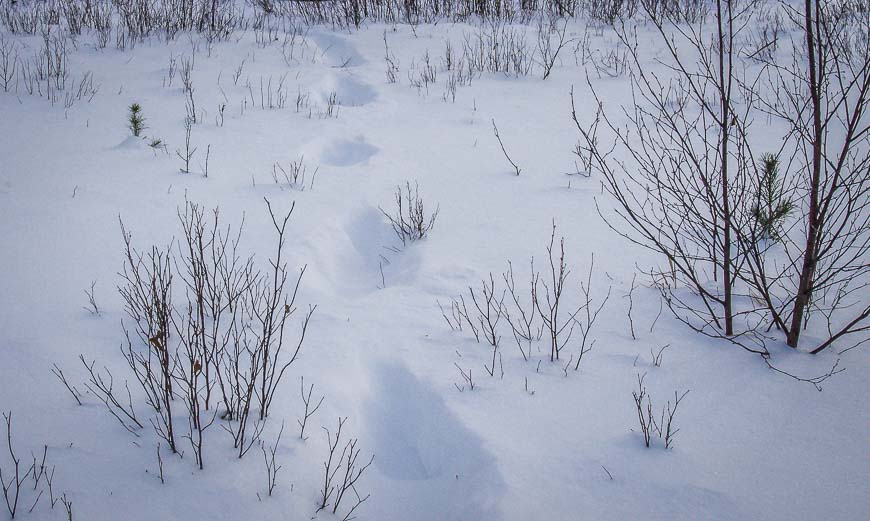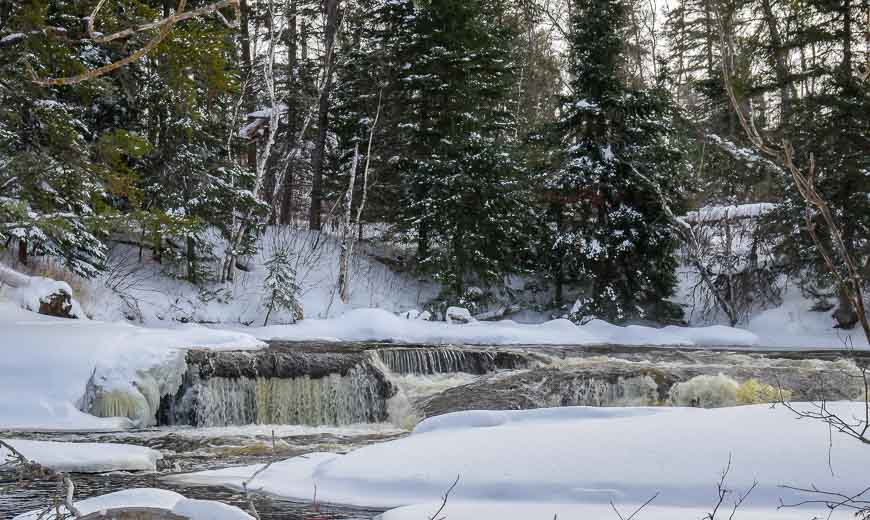 The return initially took us along the Whiteshell River before heading back into the woods. It was much slower going as the snow was deep and there were a lot of downed trees which took some careful balancing to get over – at least for us as we didn't want to take our skis off.
All told this trail took us about 90 minutes to ski with plenty of time for photos. By the time we were finished the sun was beginning to set but we had a few more surprises left in the day.
On the way back to Winnipeg we crested a road – and down a few hundred metres was a wolf – my first glimpse of one EVER in the wild. He quickly darted into the trees but we still got a few peekaboo views of him (her). Absolutely marvelous.
And to finish off the day we were treated to a magnificent prairie sunset.
What should know about Nordic skiing in Whiteshell Provincial Park
A park pass is required. You can join the Whiteshell Cross-country Ski Club for just $18 per year.
Many of the Canadian Tire and Walmart stores in the Winnipeg area sell the park pass. The Parks office sells passes but its closed on the weekend. In Falcon Lake you can purchase passes at Falcon Beach Auto or Lumber Building Supplies. I think they need an easier system in place.
Bring your own cross country ski equipment. There is nothing for miles. You can rent skis at MEC (Mountain Equipment Co-Op) in Winnipeg too.
For more information on Whiteshell, visit their website.
Further reading on things to do in Manitoba
Click on the photo to bookmark to your Pinterest boards.