To reach Petrified Forest National Park located in northeastern Arizona, drive east from Flagstaff through the city of Winslow, made famous by the song Take It Easy by the Eagles. After an hour of humming and singing you'll reach the park where the beauty of the multi-hued yet desolate landscape will fill your senses.
Photographers will be in heaven in this park. We really should have been here at first light but at least we caught the golden hour. You're bound to leave with a card full of Petrified Forest photos.
Give yourself a solid day to hike and explore a landscape of colourful badlands filled with buttes, mesas and the remains of fossilized trees that were alive 200 million years ago. Along the 28 mile road that loops through the park there are 12 stops and from there at least a dozen hikes of varying difficulty.
Some hikes are on developed trails while others take you well into the wilderness where route finding skills are critical. All stops are worthwhile.
The heat can be wicked in this park so be sure to carry lots of water and wear a sunhat. Although food can be purchased at the Visitor Centre, I'd recommend stocking up with picnic supplies before you reach the park.
The Petrified Forest photos you see below should give you a pretty good sense of why Petrified Forest National Park is worth a visit.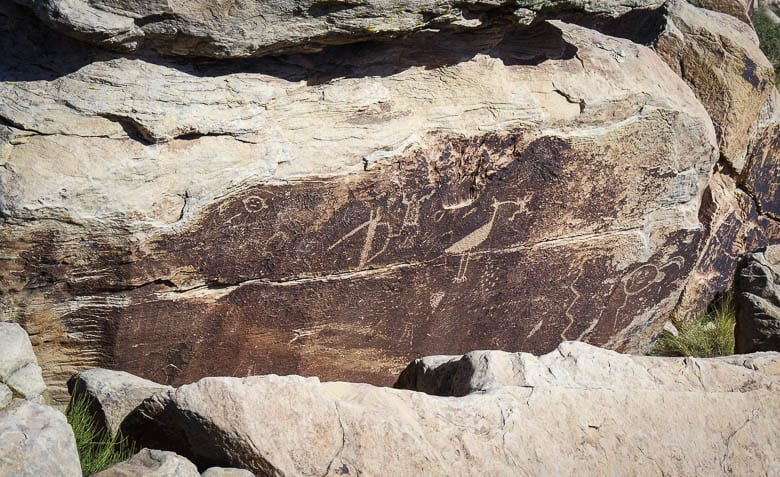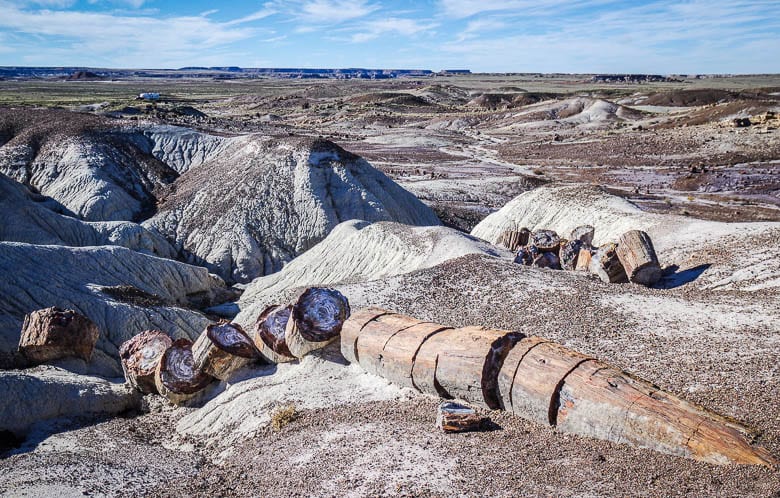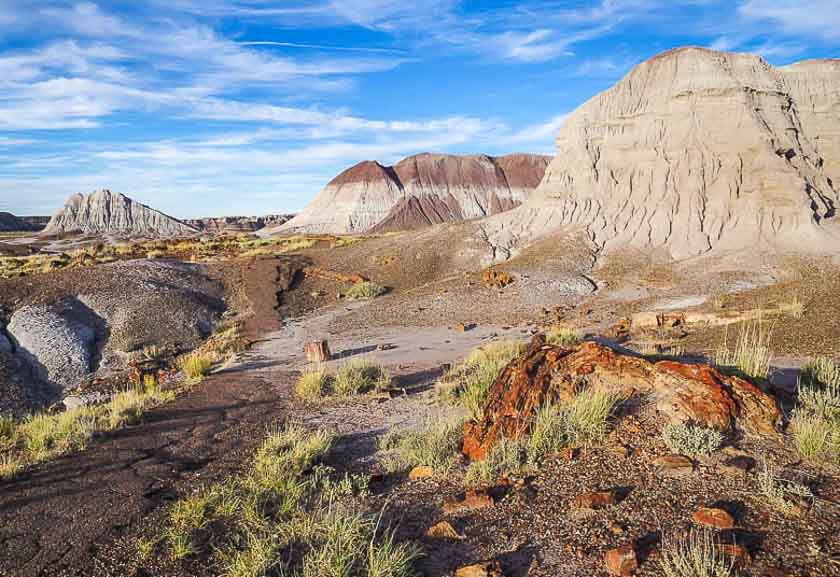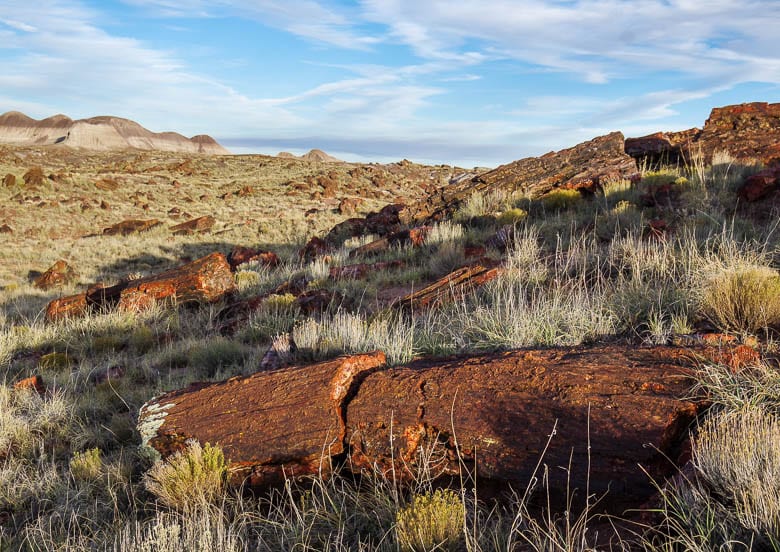 Getting to Petrified Forest National Park
The park is best explored as a loop – in either direction. The Painted Desert Visitor Centre is at the north end of the park while the Rainbow Forest Museum is at the southern entrance to the park.
The easiest way to get there is to take exit 311 off of Highway 40. You can then drive the 28 miles through the park and exit on Highway 180. Holbrook is 18 miles away to the west. From Winslow it's about a 50 minute drive, from Flagstaff one hour and 40 minutes.
Petrified Forest National Park is open every day of the year but Christmas from 8 AM to 5 PM with longer hours in the summer. The entrance fee is $25. For more information visit the Petrified Forest National Park website.
Location map
Further reading on things to do in Arizona
Click on the photo to bookmark to your Pinterest boards.