The Hike to Scout Lookout in Zion National Park
This guest post has been written by my daughter, Kristen McAdam.
I decided to head down to Utah to participate in Lifestyle Fitness Camp. Once a week we head out to hike in the stunning

Zion National Park. This past week we did the Scout Lookout hike. While it's only a four-mile round-trip hike, it sure packs a lot of punch in its short length. The vertical climb is over 1,000 feet and there are airy views to get your heart racing.
After an easy, flat beginning on sandy ground, the trail turns to concrete and begins to wind its way up the hillside. With long switchbacks, the turns provide a great place to catch your breath and take in the scenery around you.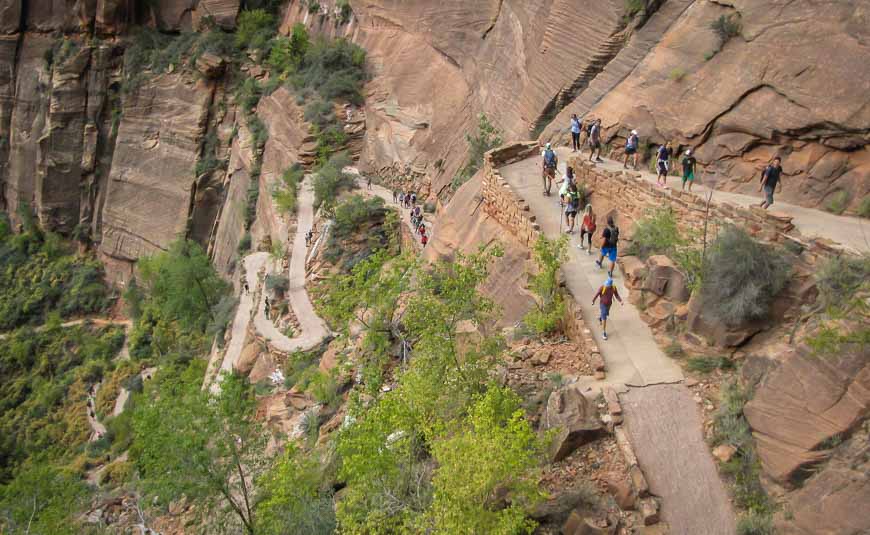 As the trail gets higher, you have to be more careful of the steep drop offs.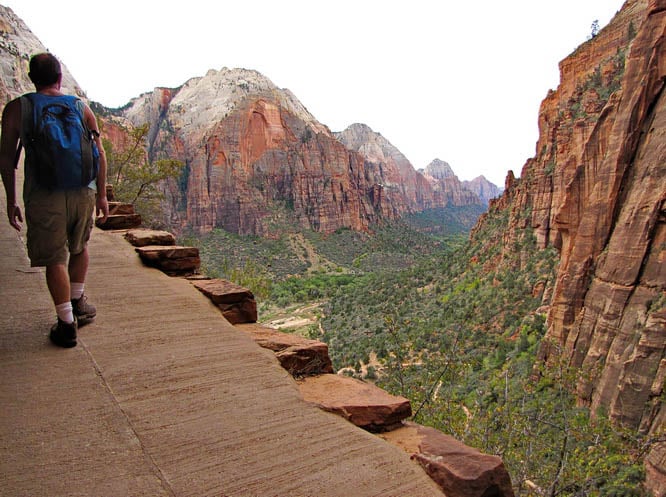 The trail levels out after the first steep climb allowing some time to get your heart rate back to normal – a welcome break! There were plenty of interesting rock formations along this part of the path.
The final push is nothing but up on the famed "Walter's Wiggles" – a series of 21 switchbacks that make sure you are challenged until the very end.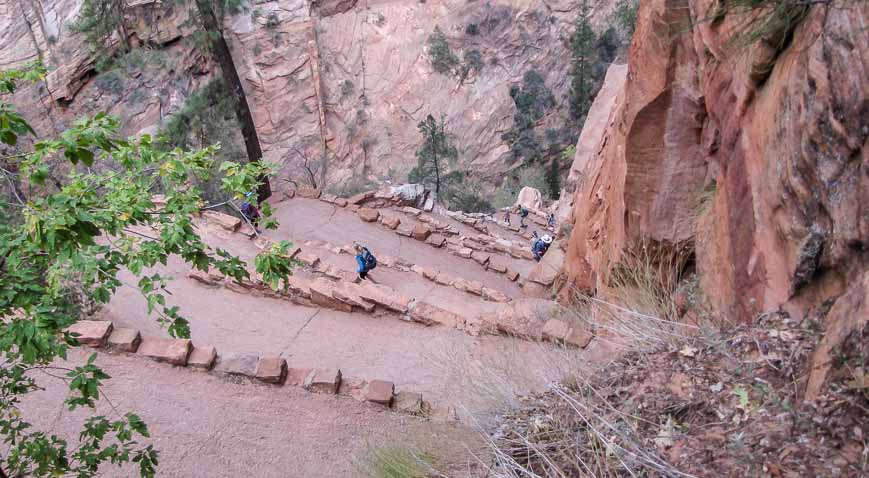 It's all worth it though because the views from the top are outstanding. And if you have some extra energy, you can continue on another half-mile to the top of Angel's Landing. I'll reserve that for another time!
This post includes some affiliate links. If you make a qualifying purchase through one of these links, I may receive a small percentage of the sale at no extra cost to you. Thank you for your support.
Where to stay in and near Zion National Park
Springdale is the closest town to Zion National Park.
If you want a homey feel Red Rock Inn Cottages rated superb would fit the bill. It boasts a 24 hour hot tub too. Watchman Villas offer one and two bedroom apartments and they two are rated superb. For an upscale chain hotel (at least price wise) choose the Hampton Inn & Suites, also rated superb.
Further reading on hiking in Utah
Click on the photo to bookmark to your Pinterest boards.