The day did not start well. Chock that up to a longer than anticipated drive to Lake Louise from Calgary, the longest lines I've ever seen to get into Banff National Park (I have a yearly pass but our guests did not and spent 30 minutes waiting for one), unbelievable crowds at Lake Louise and parking nightmares. But there was a reward for our troubles – the Lake Agnes Tea House hike above Lake Louise.
You'll have company on the Lake Agnes Tea House hike unless you do it really early or late in the day. But I love it for the lake itself and the additional hikes you can do in the area (Little Beehive, Big Beehive, Mt Saint Piran, Devil's Thumb)
Lake Agnes Tea House hike
It's an easy to moderate 3.5 – 4 km hike (depending on your fitness level) one way starting right from Lake Louise itself. The elevation gain is 396 metres or 1,300 feet.
There is another option to get to the Lake Agnes Tea House – via a horseback ride. Book a ride through Timberline Stables in Lake Louise.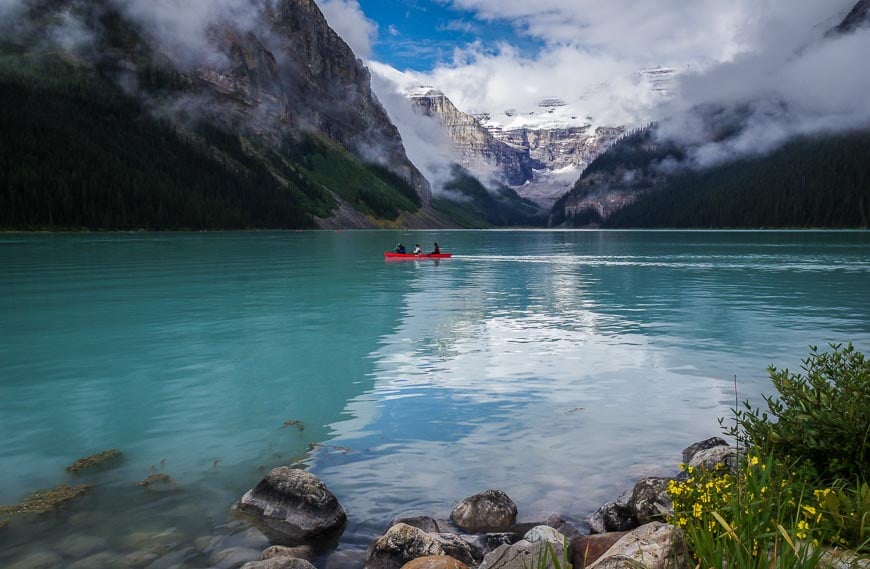 This post includes some affiliate links. If you make a qualifying purchase through one of these links, I may receive a small percentage of the sale at no extra cost to you. Thank you for your support.
Lake Louise to Mirror Lake
The trail is wide and well signed starting at Lake Louise, just beyond the Fairmont Chateau Lake Louise. After just a few kilometres of mostly easy hiking the views begin – first of the turquoise waters of Lake Louise hundreds of feet below, and then of the distant mountain peaks and glaciers.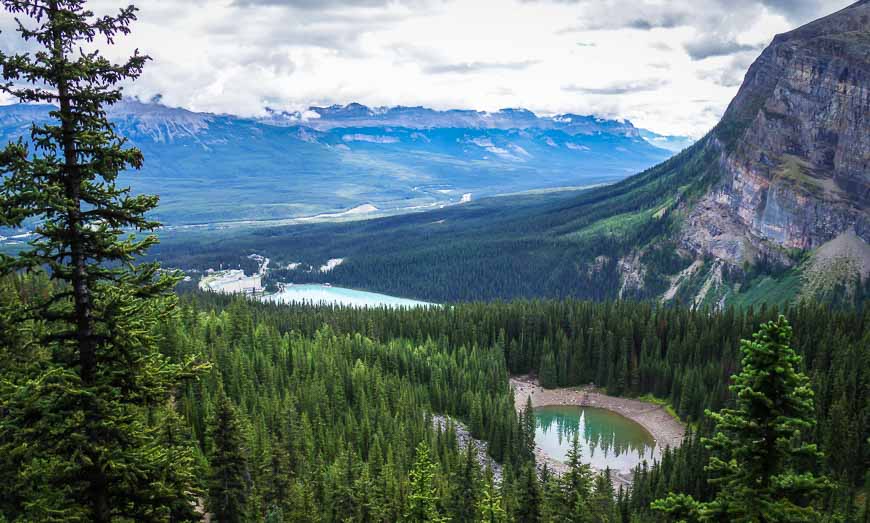 Mirror Lake on route to the Lake Agnes Teahouse
At about the 3 km mark you reach the small but very beautiful Mirror Lake – at least if it's early in the summer. (I have seen it completely dried up.) Skimpily clad girls were busy screaming and making much ado about their swim. This is frigid water and despite the 27°C temperatures I'm not sure I would want to make the dive in. But then again I'm not trying to impress the cute guy either.
It's only 0.8 km from here to the Lake Agnes Tea House and in fact if you look up you can see it.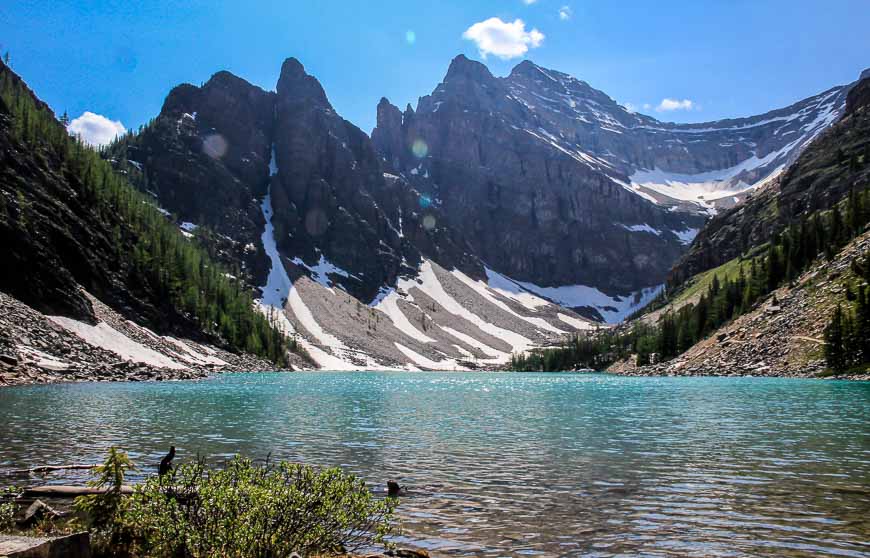 Lake Agnes
Lake Agnes is breathtakingly beautiful – even with summer crowds. And if you're still keen to hike you can continue along the trail that takes you to the far end of the lake and then steeply switchbacks its way up to the Big Beehive Hut – about 1.7 km away. You'll lose the crowds once you're past the Lake Agnes Tea House.
The Tea House
Lake Agnes Tea House was named for Canada's original first lady – Lady Agnes MacDonald. She was the wife of Canada's first Prime Minister – John A. MacDonald. She was wowed by the beauty of the lake way back in 1886.
The Tea House was built for the Canadian Pacific Railway in 1901 and in 1905 it began serving tea. Now it serves food – sandwiches, teas and more but as a sit down service only.
I'm not sure why you can't just get a drink to go – perhaps a garbage issue – so as an alternative be sure to bring your own food and drink and sit by the lake. Lake Agnes Tea House is open until Canadian Thanksgiving. They take Canadian and US cash but no credit cards.
The return hike
The hike down from the Lake Agnes Tea House is equally delightful and goes by quickly. Once back at Lake Louise you can always take the trail that wanders part way around the lake or rent a canoe and extend your visit.
You could also hike to the Plain of Six Glaciers Teahouse starting from the far end of Lake Louise or do an add on to the Little Beehive.
This is a terrific hike and one I highly recommend. It's a rare hike that delivers this calibre of scenery for the time and effort required. But if you can, hike it on a weekday or early in the day.
Where to stay in Lake Louise
For a spurge the Post Hotel and Spa is lovely but it's in the village and not on the lake. Excellent food.
The Fairmont Chateau Lake Louise enjoys the best views of the lake and you're just a few minute's walk from the trails. A stay here comes with a price.
Deer Lodge is a short walk away from Lake Louise – is more affordable, has great food and their updated rooms are great.
Baker Creek Mountain Resort offers cozy log cabins. Or check out the reasonably-priced hostel option in Lake Louise.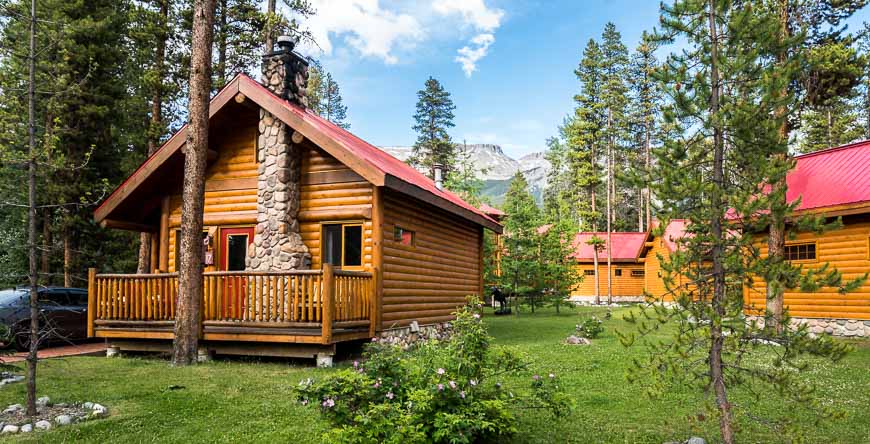 Click on the photo to bookmark to your Pinterest boards.