On a trip to Chile and Argentina our group of four took three long distance bus rides – ranging in length from 9 hours to 14 hours. I wanted to share what I learned. You'll find that most of this information is useful anywhere in the world. I hope these 30 tips for long distance bus rides that pertain especially to South America are helpful to you.
This post includes some affiliate links. If you make a qualifying purchase through one of these links, I may receive a small percentage of the sale at no extra cost to you. Thank you for your support.
Tips for long distance bus rides – 30 suggestions from experience
Travel with a reputable company – ones that perform maintenance checks on brakes.
If possible order your bus tickets online. It will save a lot of time at the ticket window and may in fact save you money. I highly recommend using Busbud. I have used it in South America and in Canada.
If you can't order tickets online then get the local currency and buy at the bus depot a few days before your departure. If you're going to cross a border take your passport with you to buy the ticket.
The earlier you buy your ticket the better your seat. Seats might be assigned and some routes fill quickly.
Buy the best class of ticket you can afford.
Avoid buying seats directly in front of the TV, underneath the speakers or beside the toilets.
Bring snacks and water. Food provided isn't necessarily edible.
Bring layers of clothing. It can get uncomfortably hot or cold. Consider bringing socks too.
Have a pen handy if you're crossing borders to fill out forms.
Bring ear plugs and an eye mask if you're sensitive to noise and light. (Good for overnight buses)
If it's a particularly scenic route ask in advance which side of the bus is best to sit on.
If you are traveling through the mountains and you have a fear of heights choose the aisle seat.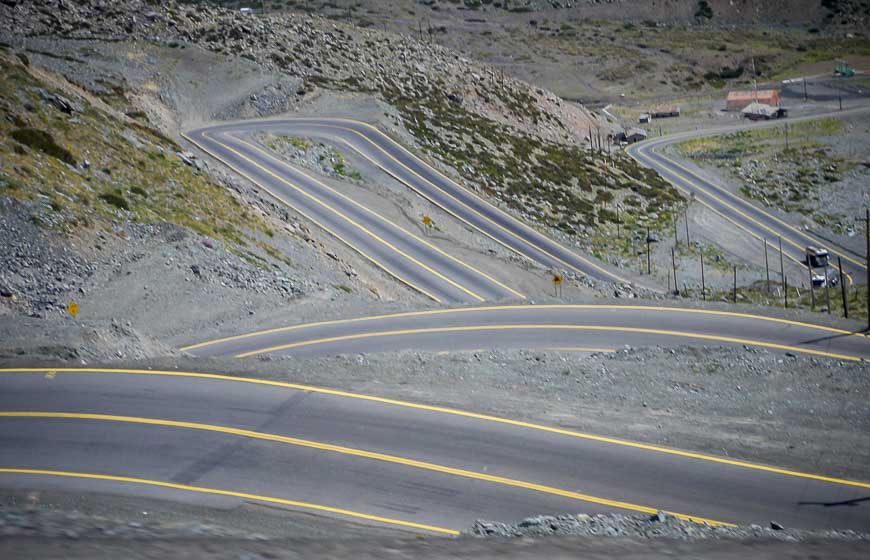 Bring hand sanitizer.
Carry Kleenex since many buses don't have toilet paper.
If you have a form of music, bring it.
Don't forget your camera. You can get some great shots from the window – especially if you sit in the upper level when that choice is available.
In case you get a sunny seat, bring something to protect yourself from the extra heat.
Tall people will likely be uncomfortable on a long distance bus ride
If you're over six feet tall be prepared for a very cramped bus ride. Expect to be uncomfortable.
Take your sense of humour.
Don't take a night bus through beautiful country.
For really long bus rides think about taking a sleeping pill. In South America some of the rides are over 17 hours long!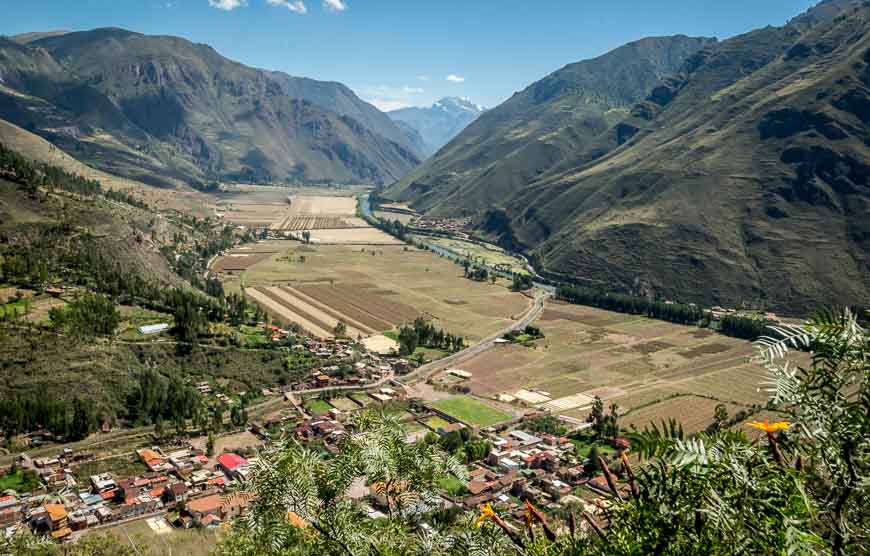 Tips for long distance bus rides – keep track of your baggage receipt
Keep track of your baggage receipt. You're going to need it to get your bag back.
Carry small bills for tip money. Sometimes you need to tip the person unloading the luggage.
Bring a book on board with you in case there are unexpected delays.
Carry Advil and Immodium with you…just in case.
A language dictionary bookmarked to the traveling section could come in very handy.
Be mentally prepared for long waits at border crossings. Ninety minute to two hour waits are standard.
This should go with out saying but don't even think of carrying illegal drugs with you.
Be honest when you cross the border. Western law does not apply in other countries.
Watch your valuables.
Do any of you have any worthwhile tips for surviving long distance bus rides?
Further reading on things to do in South America
Click on the photo to bookmark to your Pinterest boards.