Want a great day trip out on the water close to Vancouver? Try kayaking around Passage Island, a few miles off the coast of West Vancouver. It's a great Vancouver day trip to do from spring to fall.
You can safely and easily put in on the sandy beach beside the Eagle Harbour Yacht Club in West Vancouver. And there's good and free parking on Eagle Harbour Road. Allow a couple of hours round trip to kayak to Passage Island, more if you explore between Lighthouse Park and the Horseshoe Bay Ferry Terminal.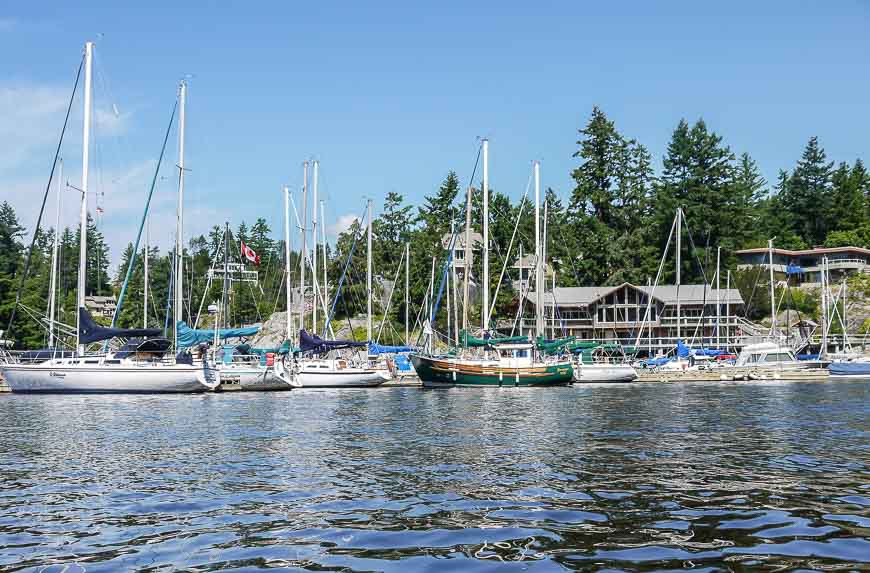 Check out the Grebe Islets on the way to Passage Island
Launch from the beach and enjoy the views of the multi-million dollar seaside homes. Then head for the Grebe Islets and look for seals and seabirds.
You'll probably see some oystercatchers but don't bother them as they're not too happy with humans around. If you have the time continue kayaking down towards Lighthouse Park, but watch out for currents near the point.
Head for Passage Island next, but keep a close eye on the boat traffic – especially on a sunny, summer weekend. It can get busy on the water so stay together if there are several of you paddling.
It doesn't take long to kayak around Passage Island – maybe half an hour. Out there you'll get fantastic views of the Vancouver city skyline.
People commute from Passage Island
I don't know how many people actually live on Passage Island but there are many who do and commute via boat from West Vancouver. Despite the proximity to a big city, you feel a long ways away.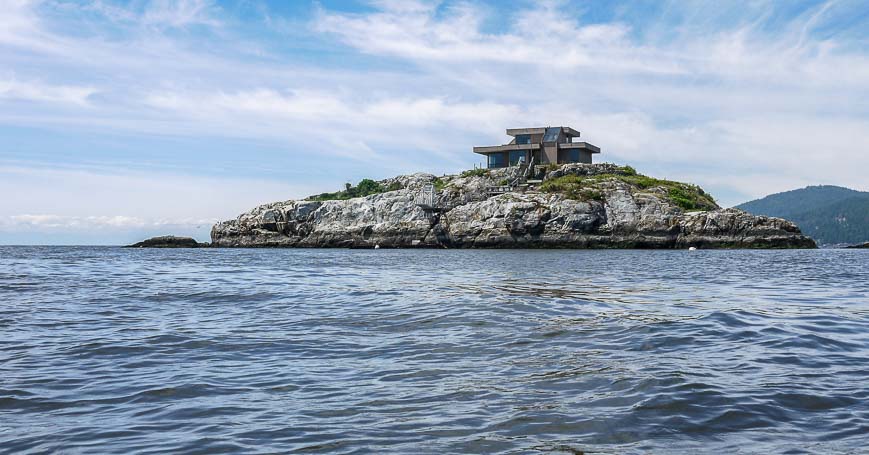 Explore the coast heading towards the Horseshoe Bay Ferry Terminal
After your paddle around Passage Island aim for the mainland – where you can further explore the coast going north towards the Horseshoe Bay Ferry Terminal. Of course you can always head back to your starting point.
It probably won't take you more than a few hours in total to paddle up to Lighthouse Park and over to Passage Island. That's a good thing because there are no pullouts for bathroom breaks. The coast is rocky and steep.
If you're heading north towards the Horseshoe Bay Ferry terminal there are a few beaches that may allow a quick pee break. Otherwise carry a pee bottle.
Further reading on kayaking in British Columbia