If you're looking for things to do in Salmon Arm, British Columbia I've got you covered. For years I barely gave Salmon Arm a passing glance as I whizzed through on the Trans-Canada Highway. But trust me. After closer inspection there's much to recommend a stop. And if you're driving between Vancouver and Calgary it's the perfect half way spot to get out and get a bite to eat, stretch your legs and go for a walk.
Described are 7 things to do in Salmon Arm, British Columbia – all personally tested. If you have a little extra time I recommend heading to Little Shuswap Lake for a meal at Quaaout Lodge and Spa, 30 minutes away. It's very picturesque and a beautiful spot for dinner – or the night.
This post includes some affiliate links. If you make a qualifying purchase through one of these links, I will receive a small percentage of the sale at no extra cost to you. Thank you very much for your support.
Pie in Salmon Arm – need I say more?
The Shuswap Pie Company, on Alexander Street in Salmon Arm, a one minute detour from the Trans-Canada Highway, offers a fabulous selection of baked on the premises pie, reminiscent of the Savary Island Pie Company in Vancouver. Plus they brew a great cup of coffee. Doors open at 7:30 AM Monday to Friday, 8:30 AM on Saturdays.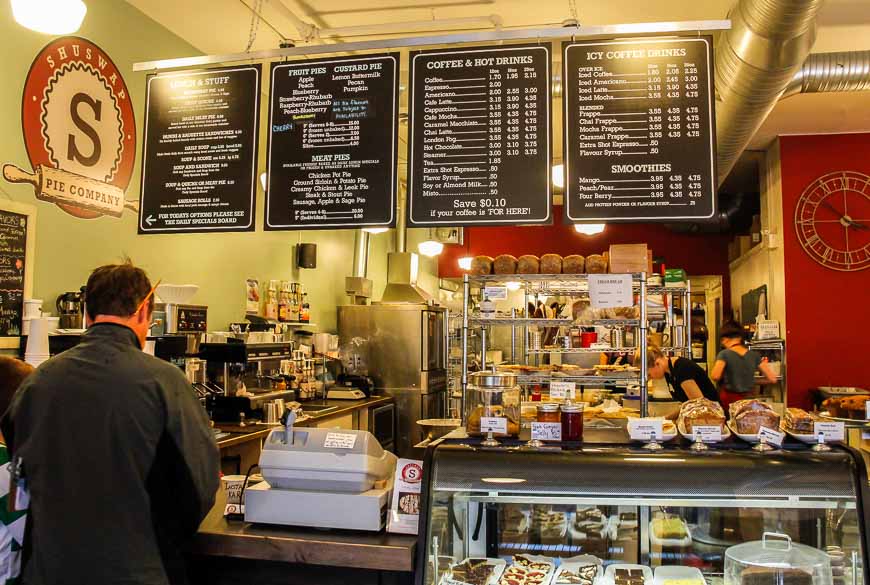 Farm animals and farm fresh produce
If you have screaming kids in the back of the car and you're about to go crazy or even if you don't have kids, pull off at DeMille's Farm Market, the first place you hit as you enter Salmon Arm going east on the highway.
You can't miss their water tower. Kids will love the petting farm and you will love the ambiance of the store and all the fresh produce. Pick up supplies for a picnic lunch or just browse the store. Prices are way better than Calgary and very fair, especially considering the quality.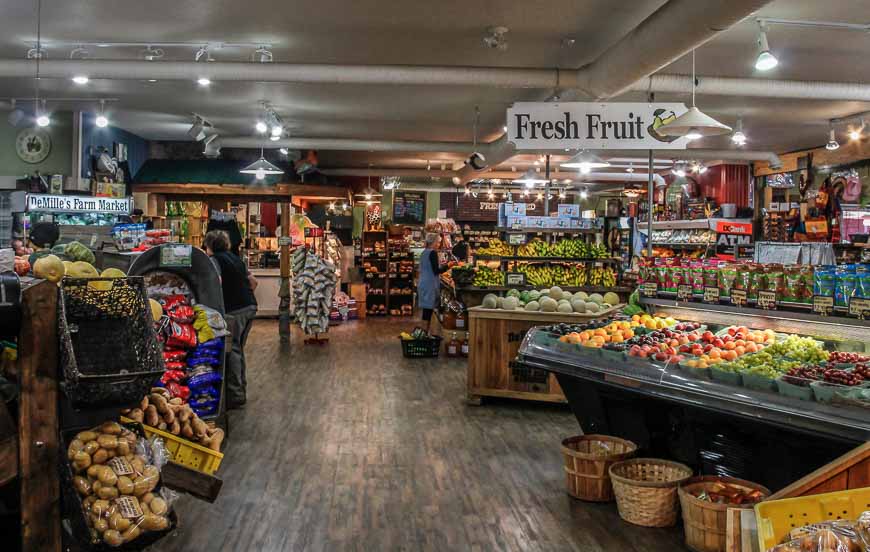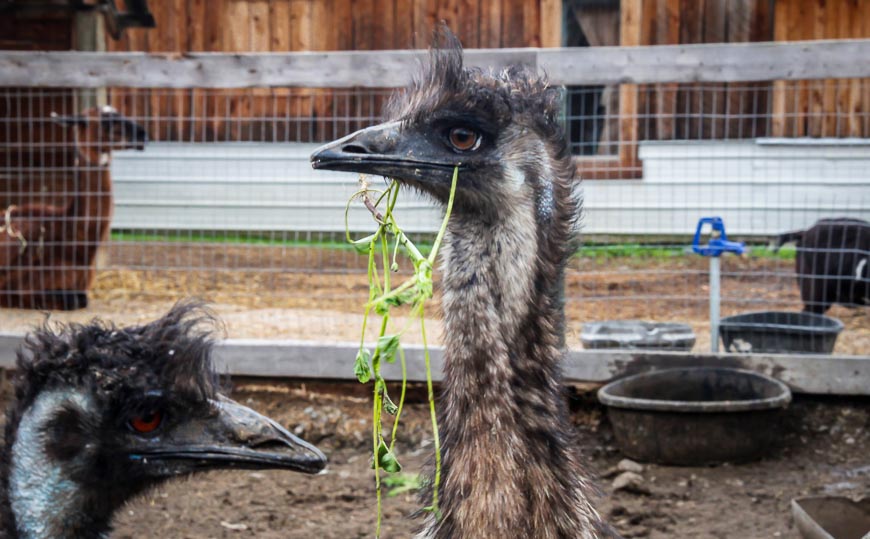 Go for a bike ride out of Salmon Arm
Biking in the Shuswap area out of Salmon Arm in south central British Columbia is a great way to spend time outdoors. But you're spoiled for choice of bike trails. The area is home to over 675 kilometres of bike trails.
Rent a bike from Skookum Cycle and Ski in Salmon Arm. Pick up a map and get suggestions from the folks running the bike shop on what trail would be a good fit for you.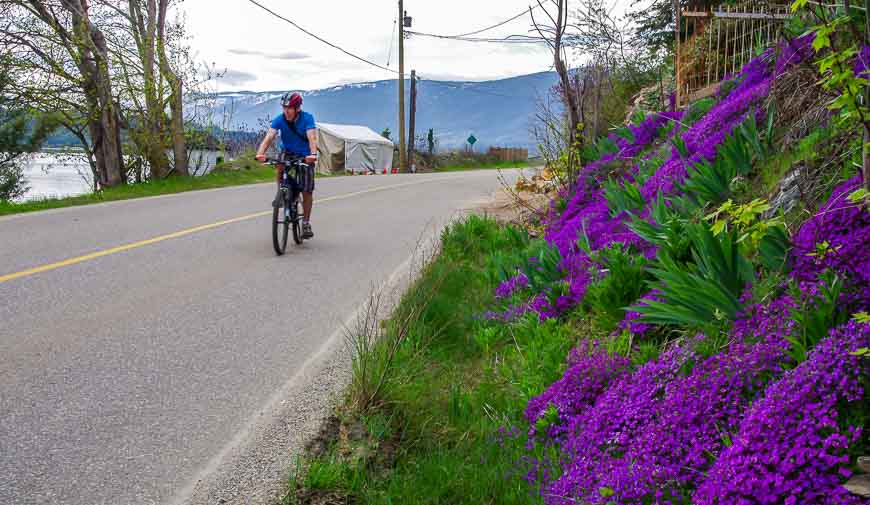 Check out the Salmon Arm café scene
Salmon Arm has come a long way since I first started stopping on drives through the town. Need a caffeine hit and delectable treats to go with it?
Check out some of the following – Pink Cherry on Hudson Ave., Ecotreats on the Trans-Canada Highway, Dolce Bistro and the Anvil Coffee Collective on Ross Street NE.
Where to get candy in Salmon Arm
For the candy lovers out there, you'll think you've died and gone to heaven if you walk into the Candy Vault on Hudson. If I were a kid my eyes would be bugging out of my head – and I'd be racked by indecision.
Look for old style candies from the 50's and 60's to candy I've never heard of. Continue your sugar fix with caramel popcorn and ice cream cones.
Drink a local beer in Salmon Arm
The Barley Station Brew Pub which you can't miss on the south side of the Trans-Canada Highway, offers a variety of beers made on the premises. As they say on their website – reduce your environmental footprint – the beer only has to travel 50 feet. The sampler of beer is a great way to share and the food is good too.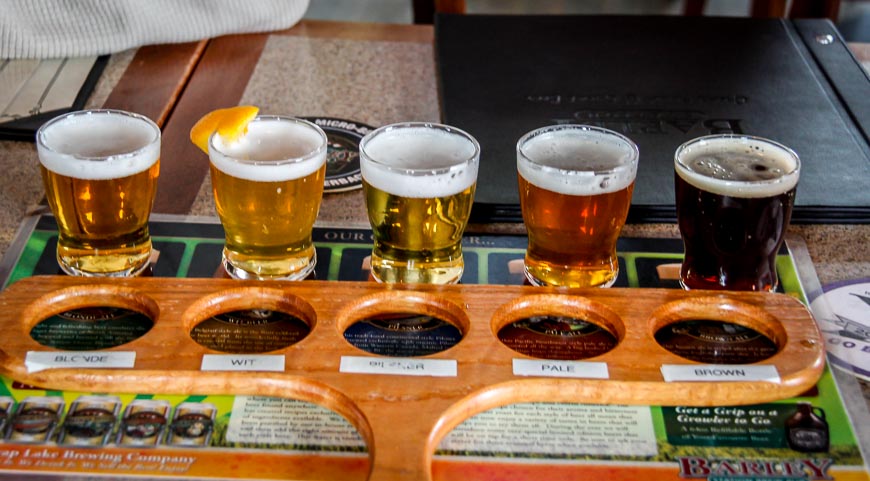 Eat freshly made cheese
If you like cheese, and you don't mind a small side trip driving the back roads near Salmon Arm then head for Gort's Gouda Cheese Farm now called Grass Route Dairies. There is signage on the Trans-Canada Highway at the western end of Salmon Arm pointing you in the right direction.
They offer a DVD about how they make their cheese – fascinating actually – and then you can sample before you buy. Gouda is obviously for sale but they make a lot of other dairy products too including a great yogurt, feta and Quark cheese. You're welcome to walk the farm too – pat the goats and say hello to the cows.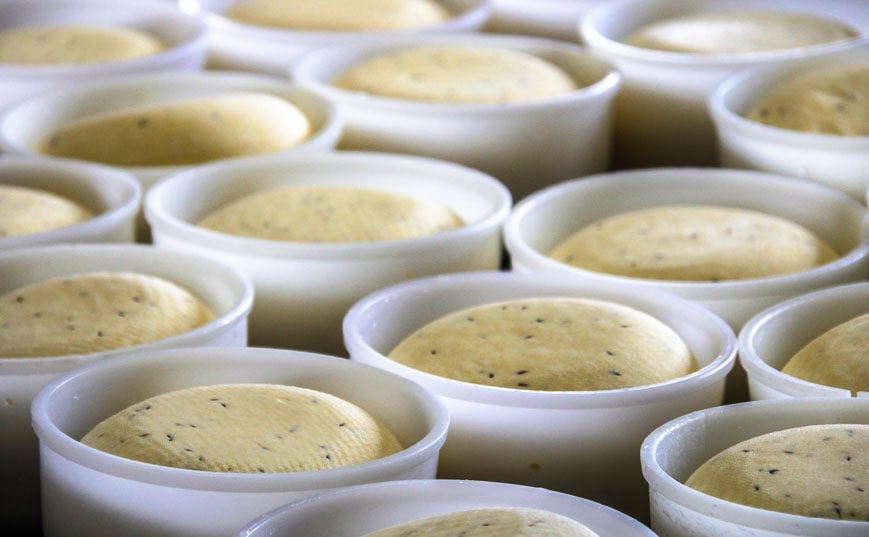 Get a dose of nature
Head for the Nature Bay Wildlife Sanctuary and walk along the shores of Shuswap Lake. The bird life through here is wonderful and there are some great views too. The path is flat and an hour is all you really need.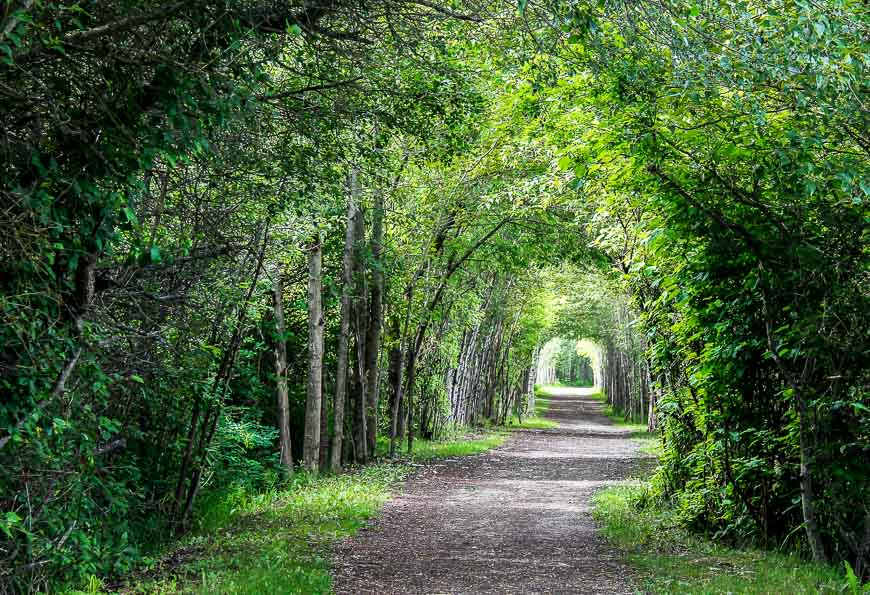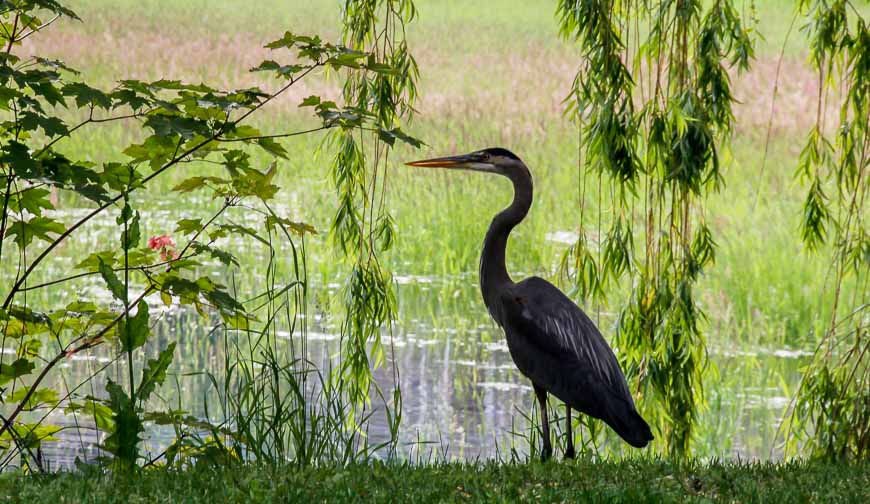 Salmon Arm accommodation
Salmon Arm is a great place to stop overnight if you're driving the Trans-Canada Highway. You'll mostly find a mix of chain hotels and B&B's.
The Prestige Harbourfront Resort would be a great choice and comes highly rated.
The Inn at the Ninth Hole Bed & Breakfast is rated exceptional – and it's just 4 kilometres from downtown.
And if you're a fan of Tiny Home's check out Woodland Cabins Micro Resort in nearby Sorrento.
Further reading on things to do in British Columbia
Click on the photo to bookmark to your Pinterest boards.