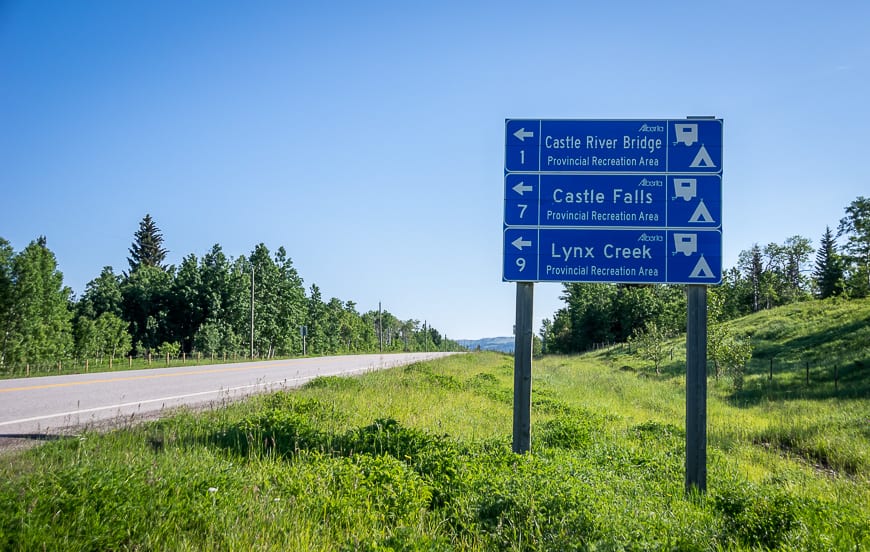 Castle Provincial Park – What to Do on a Visit
Southern Alberta is the new home of not one but two provincial parks – Castle and Castle Wildland Provincial Parks, the only fresh additions to the park system in over a generation. Between the two they cover 105,500 hectares, protecting a landscape of big mountains, forests, meadows and rolling hills.
The land both in Castle Wildland and Castle Provincial Park, considered sacred to local First Nations groups, safeguards watersheds and important wildlife corridors for a number of species including grizzly bears and westslope cutthroat trout. Over 200 rare plant species live here and in summer the wildflowers dazzle.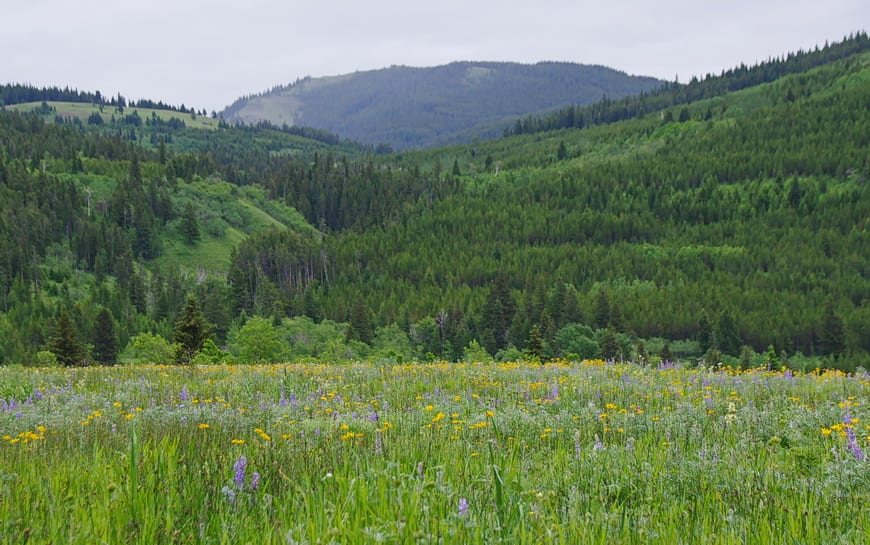 Castle Provincial Park location
The park is located between Crowsnest Pass and Waterton Lakes National Park, and is best accessed via the hamlet of Beaver Mines on Highway 507 (off of Highway 3).
It's an easy weekend destination from Calgary via Highway 2 or its scenic alternative, the Cowboy Highway as it's less than a three hour drive away.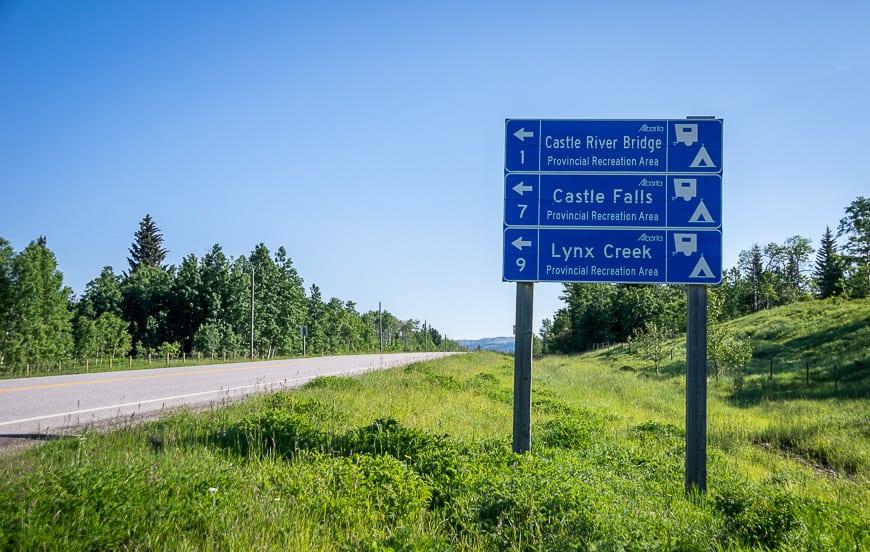 Front-country camping at Castle
There are four front-country campgrounds to choose from – Beaver Mines Lake, Lynx Creek, Castle Falls and Castle River Bridge, two group camping areas (Syncline A and B) along with nine free designated camping areas. Of the four campgrounds, all but Lynx Creek can be reserved online.
Each campground has a very different vibe but what they all have in common are large campsites and a sense of privacy. The cost is $18 per night.
If you see the letter "R" on a campsite it means it can be reserved online BUT you can't reserve it when you're there in person. Instead you have to choose from one of the first come, first served campsites.
Beaver Mines Lake Campground
Beaver Mines Lake campground is the most popular of the four campgrounds. The lake offers excellent fishing for rainbow trout, paddling, some swimming and quick access to ATV trails that can now be used for hiking or mountain biking.
In addition the trailhead to the popular hike up Table Mountain is in the campground. While a good proportion of the 96 campsites are wooded and without lake views, there are some campsites on Loop D with a view that you can reserve online.
Castle River Bridge Campsite
Look for the Castle River Bridge Campsite just one kilometre off of Highway 774, in view of sandstone bluffs along the Castle River. It's another popular spot for fishing.
Whitewater kayakers might want to play in the rapids here while hikers can check out the nearby Carbondale Hill Fire Lookout. Half of the 30 campsites can be reserved.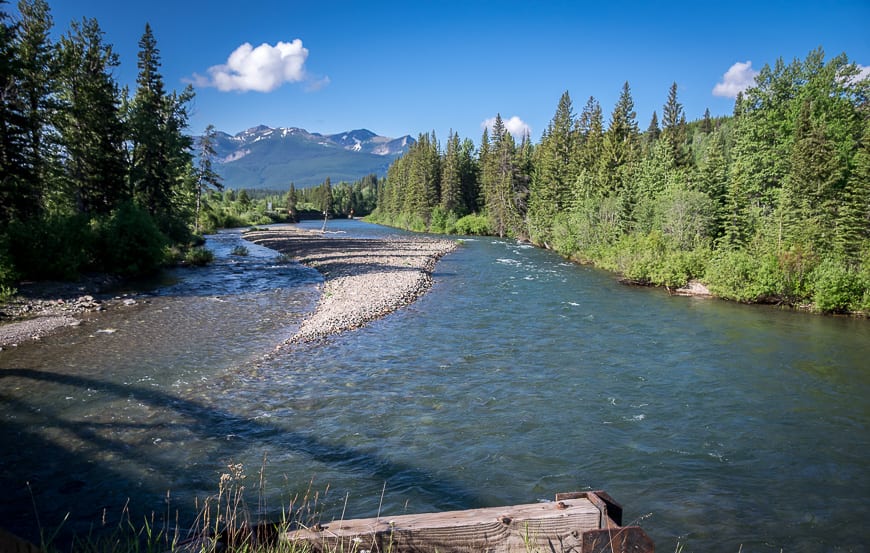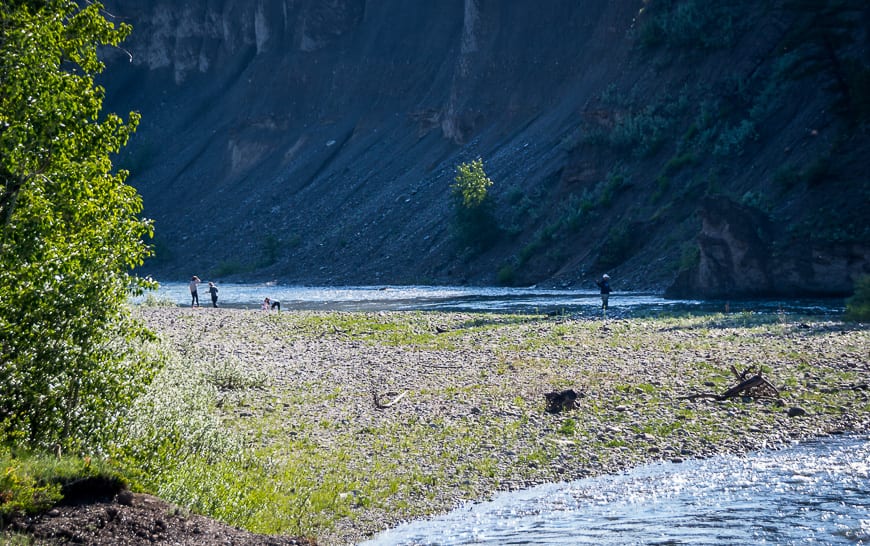 Castle Falls Campsite
I thought we'd scored, driving up and nabbing campsite A1 at Castle Falls but at 1 AM when I still hadn't fallen asleep thanks to the crashing sound of the falls, I felt a little differently. You've been warned.
Of the 19 sites that are first come first served you have another 18 to choose from that would be much quieter. However I did love this campsite for the great bird life and for the quick access to view the falls.
We just missed watching a group jump into the numbing waters of the river, a popular thing to do on a hot summer's day.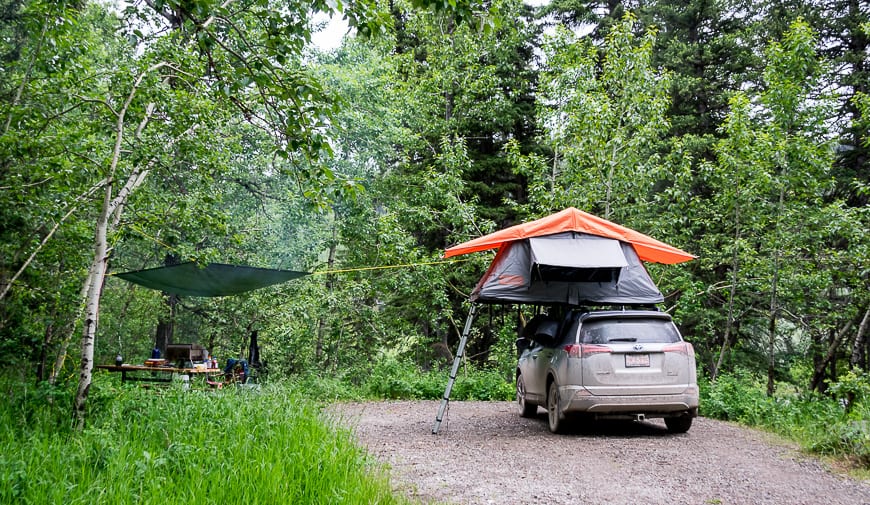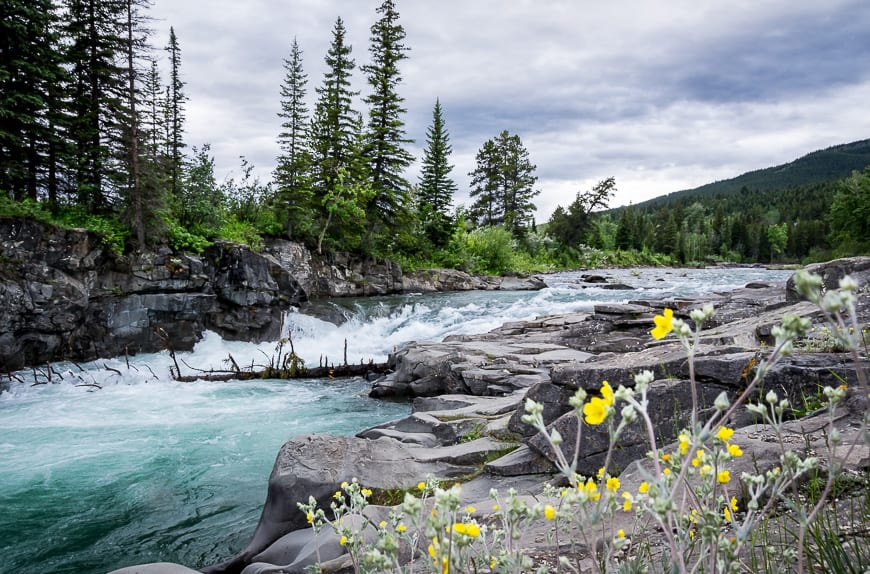 Lynx Creek Campground
If you want to get away from people this is the campsite to choose. With campsites on both sides of the access road you have a choice of quick access to the falls or campsites with a more open feeling at the edge of the woods.
None of the 18 campsites can be reserved. On a recent summer weekend only two were taken.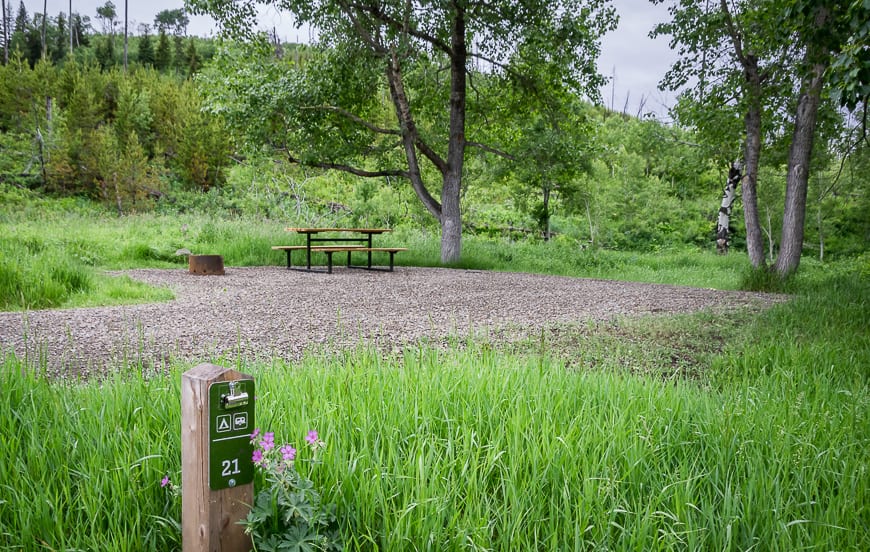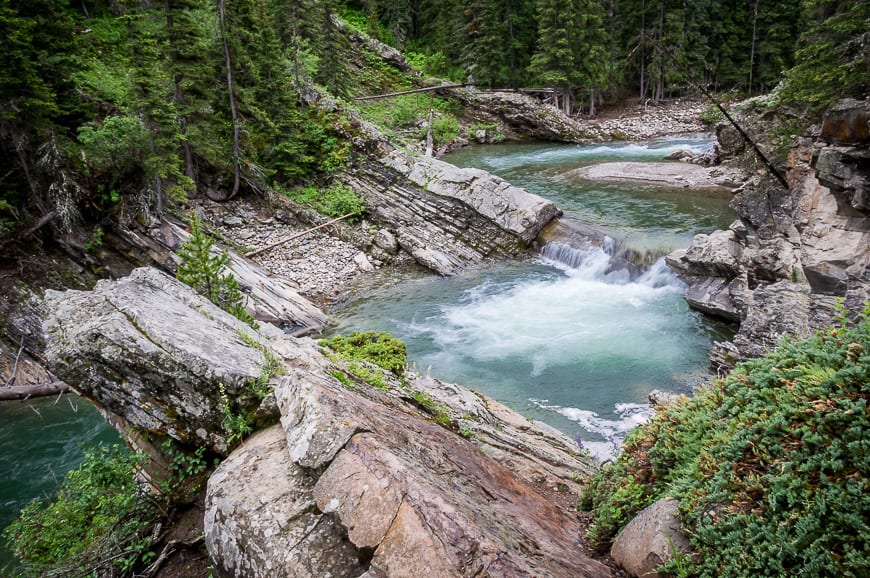 Free designated camping areas in the park
You'll notice signage for designated camping areas as you drive to the front-country campgrounds. These free camping areas – some with gorgeous views – do not have any firepits, garbage containers (pack out your trash) or washrooms.
But you'll have the spot to yourself. You still need to fill out a permit at one of the self-registration kiosks. Check out the location of these free campsites on the Castle summer map.
Camping in Castle Wildland
In Castle Wildland there are endless choices for backcountry camping sites providing you're a kilometre or more away from any services. Also, camp at least 30 m away from any water source.
Comfort camping in Castle
If you want to nix the tent and opt for a cabin, you're in luck. Five cabins in the Beaver Mines Lake Campground, sleeping four people each can be rented for $80 per night. Reserve online. Before you go check out what you need to bring with you.
Activities in the park
Hiking nirvana
Even though I've only done one hike in the park – so far – it was one of the best I've done in Alberta. The 8.5 km (or 10 km?) return hike up Table Mountain is steep and strenuous gaining 771 m.
But once on the summit you can continue hiking for many kilometres on easy, mostly grassy slopes, or just pull up a rocky seat at the top and enjoy far reaching view from the prairies to the peaks in Waterton Lakes National Park.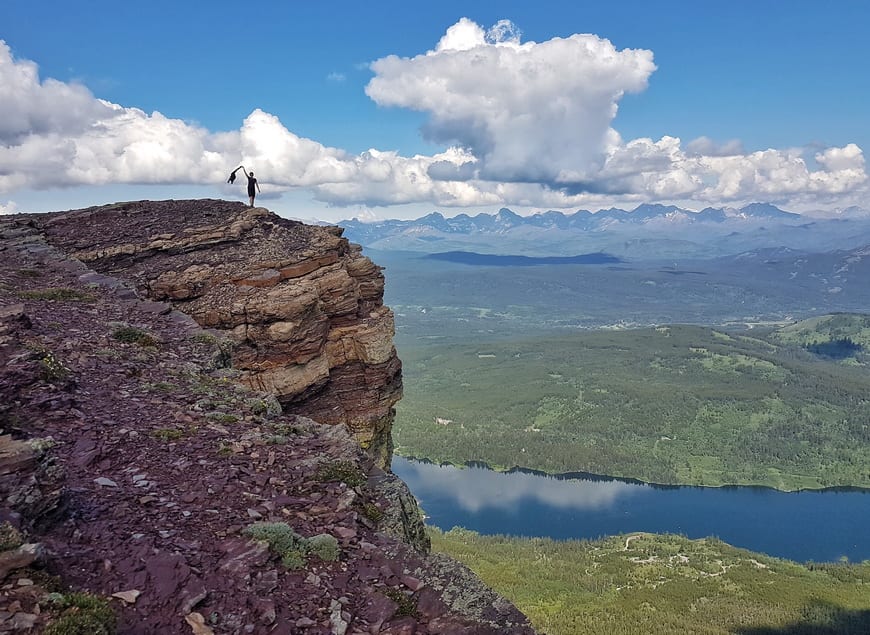 The trailhead for Table Mountain is in the Beaver Mines Lake Campground. While there isn't a lot of signage on the trail, it's obvious except at the first intersection when you reach a stream.
Go left up the trail, not across the stream. Do expect a very steep section on the final kilometre. Dogs are allowed but should be kept on a leash. Carry bear spray and know how to use it.
Read: Alberta's Fabulous Table Mountain Hike
More multi-use trails in the park
Ultimately there will be 23 signed, multi-use trails for hikers, mountain bikers and equestrians. Some of them can be used now, while others are a tad overrun.
For example in the Syncline area, 30 km of trails that are used by cross-country skiers in winter will ultimately be great for mountain bikers but we were warned that they were mostly overgrown and hard to follow.
Because Castle is a new park, the infrastructure is still a work in progress. This summer trail crews are pushing hard to get the trails into shape and in short order there will be more signage – and hopefully better trail maps.
For years the area that is now the park has been used heavily by OHVers (off highway vehicles) so there is a solid network of trails criss-crossing the park.
John and I had fun on some of the trails near Beaver Mines Lake. Bring your mountain bikes, repair kits and a pump and start exploring. It would be worth investing in a good topographical map before you show up.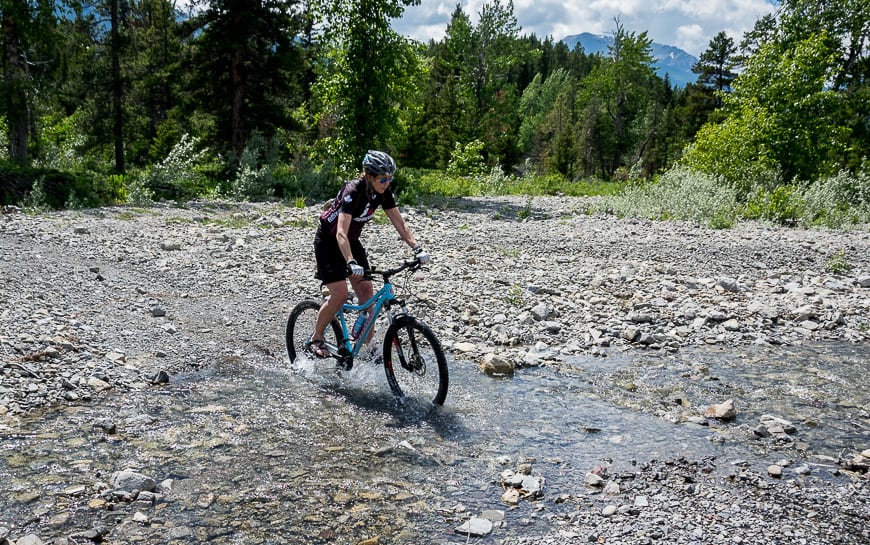 What else you need to know when visiting?
Cellphones don't work, at least until you're most of the way up Table Mountain.
There are public phones at the Beaver Mines Store, Castle Mountain Resort and at Camp Impeesa at Beaver Mines Lake.
Cows are free to graze so slow down when you see them on the road.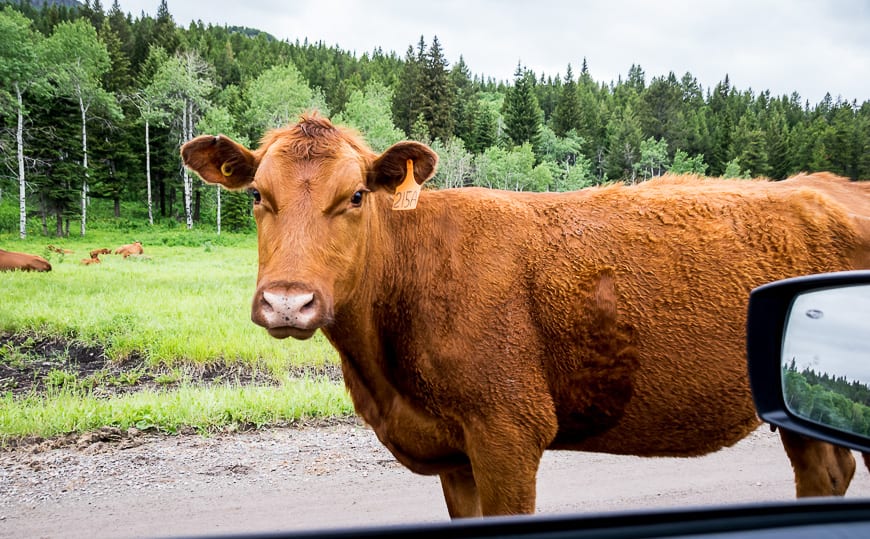 Prairie dogs are seemingly everywhere and with a brain the size of a peanut don't realize the danger a car poses to them. Drive slowly.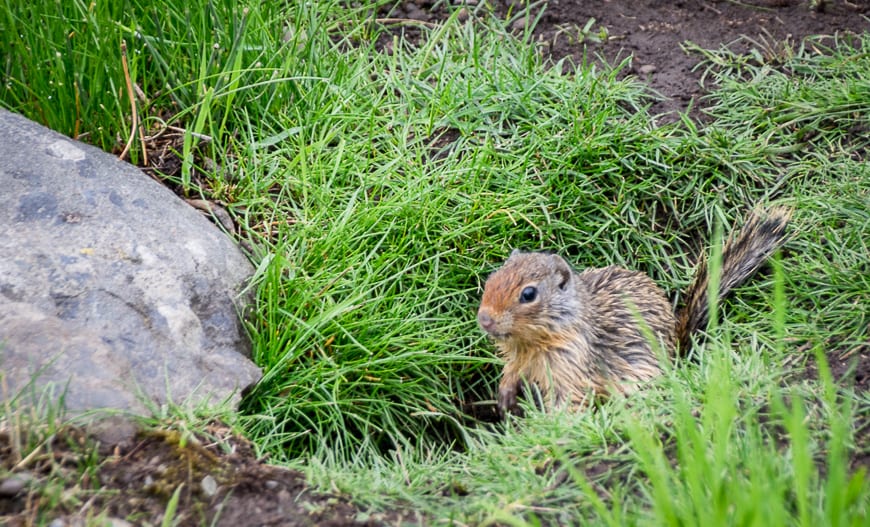 Both parks are home to a lot of different types of wildlife including grizzly bears, mule and white-tailed deer, lynx, cougars, wolves, marmot, and martens. Know how to stay safe in bear country and if you're doing any kind of activity take a can of bear spray with you. Keep your campsite clean.
We saw a lot of deer along the roads. Drive at the speed limit to avoid a collision.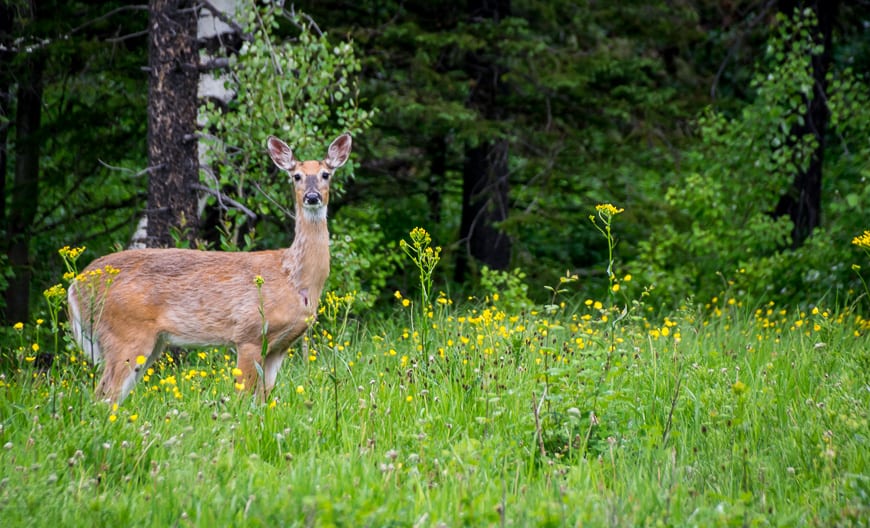 On summer weekends you can head to nearby Castle Mountain Resort and get a burger at T-bar Pub and Grub.
The general store in Beaver Mines sells liquor, some fishing gear, ice cream cones and a few other supplies. It's also got a gas pump.
Three backcountry cabins are planned with the first opening sometime in the fall. They will be run by the Alpine Club of Canada.
Most of all, when you head to these parks have fun. The area is incredibly beautiful and there's a tremendous amount to discover in this relatively unknown area of Alberta.
Further reading on things to do in Southern Alberta
Click on the photo below to bookmark to Pinterest.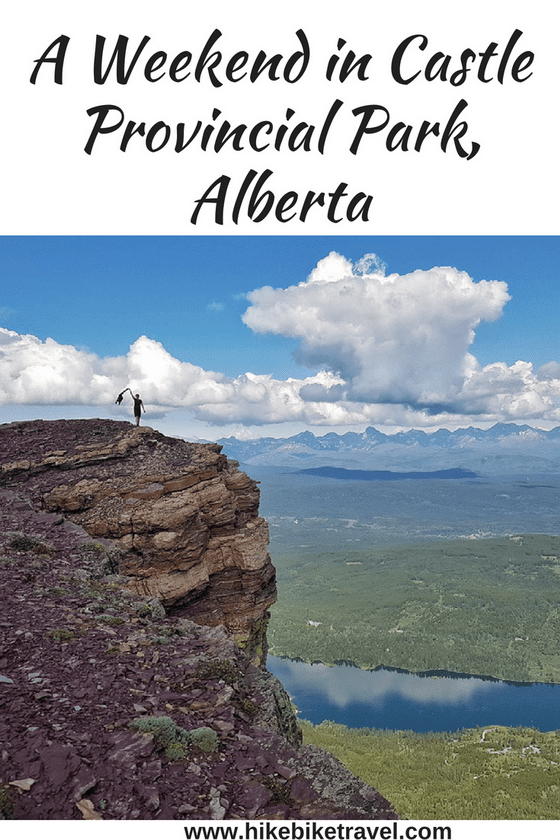 Thank you to Travel Alberta for making this post possible.