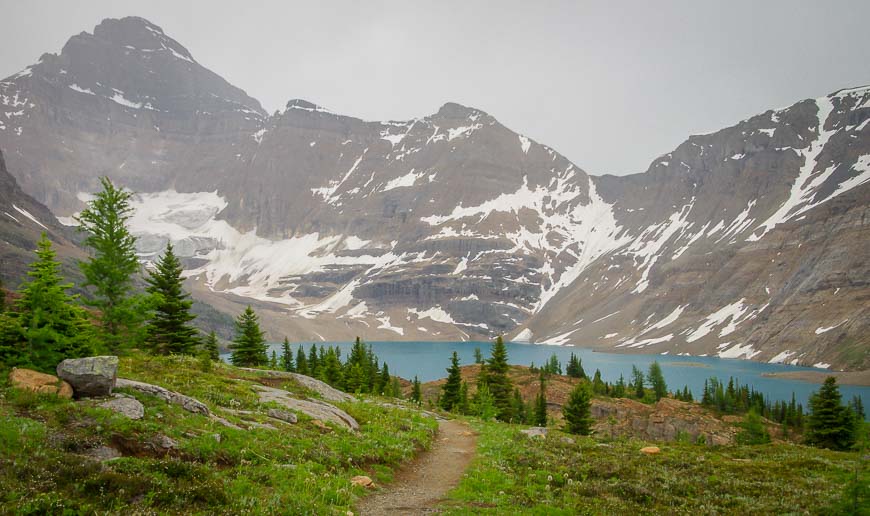 The Lake McArthur Hike in Yoho National Park
All you need is half a day to do the Lake McArthur hike, one of the true gems in the Lake O'Hara area of Yoho National Park. The lake itself isn't that big – just 1.5 kilometres long but the sapphire blue colour will mesmerize you as will the setting. The lake is 85 metres deep and is responsible for the intense blue colour.
The Lake McArthur hike begins on the north side of the Le Relais shelter and is well signed. This is a popular area used as a bus stop and is not difficult to find.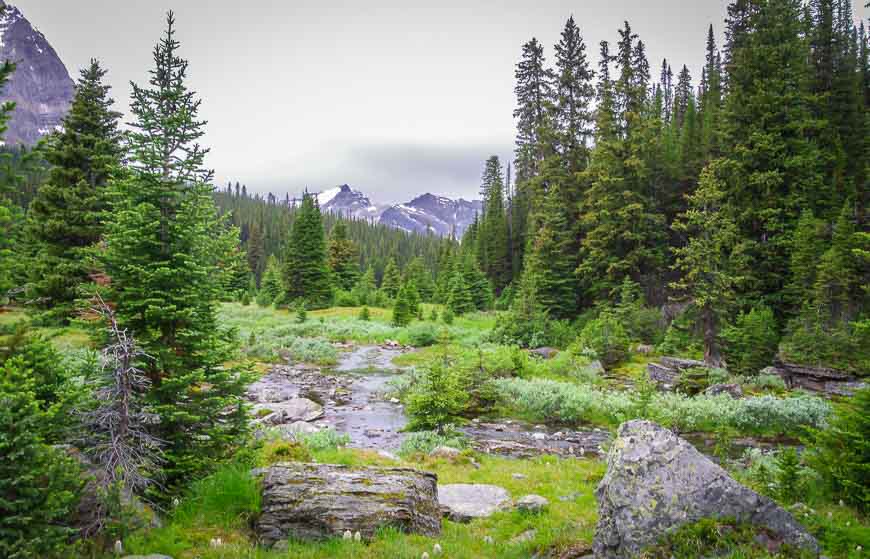 Head out on a generally flat trail to reach the Elizabeth Parker Hut in under a kilometre. It's owned by the Alpine Club of Canada. As a side note it's very difficult to get a reservation and it's done via an online lottery every fall.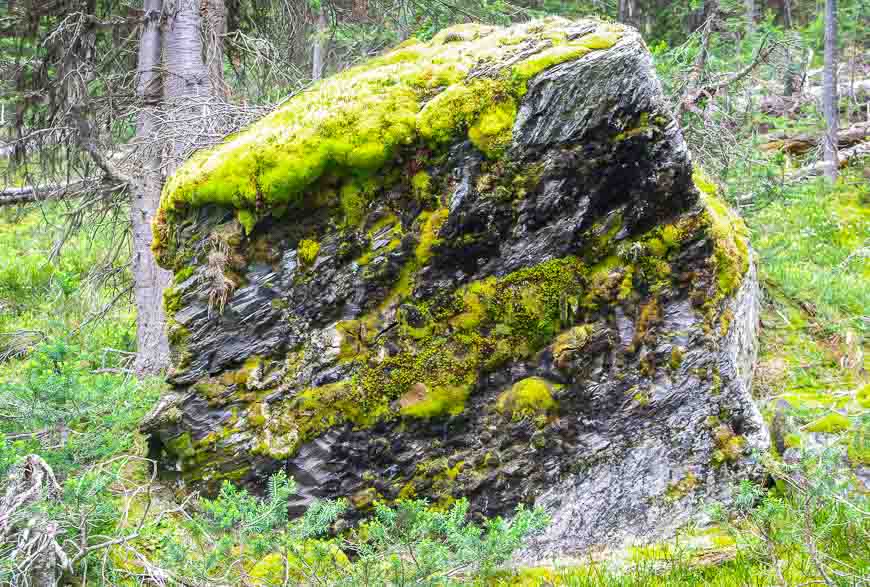 From there make your way up, steeply at times to Schaffer Lake. Walk around the lake and pass the McArthur Cutoff junction on your right. If you take the left fork you begin climbing again on the McArthur High Level trail.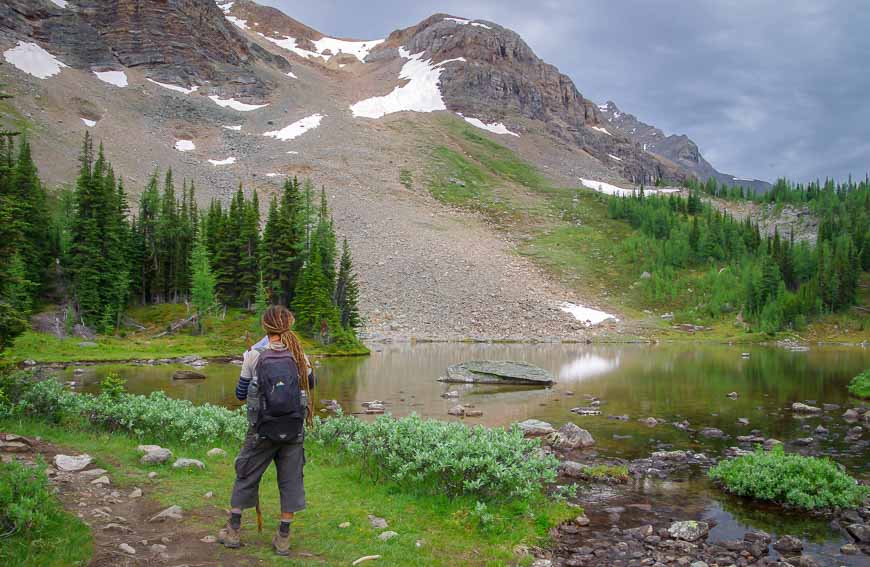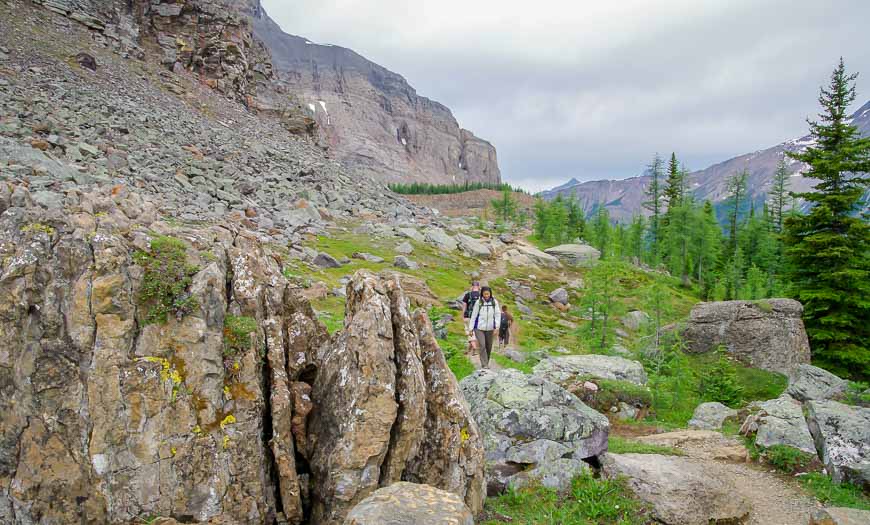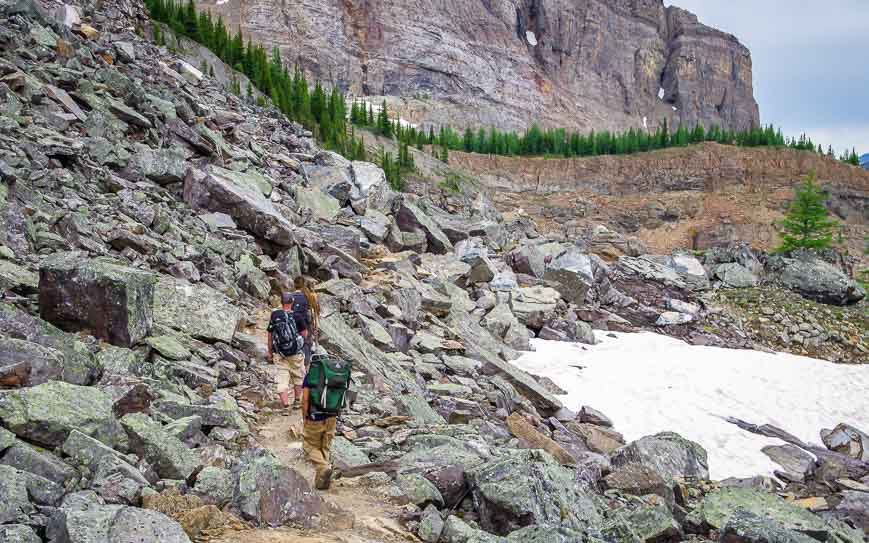 Once you've passed beyond the boulders you end up in beautiful alpine meadows.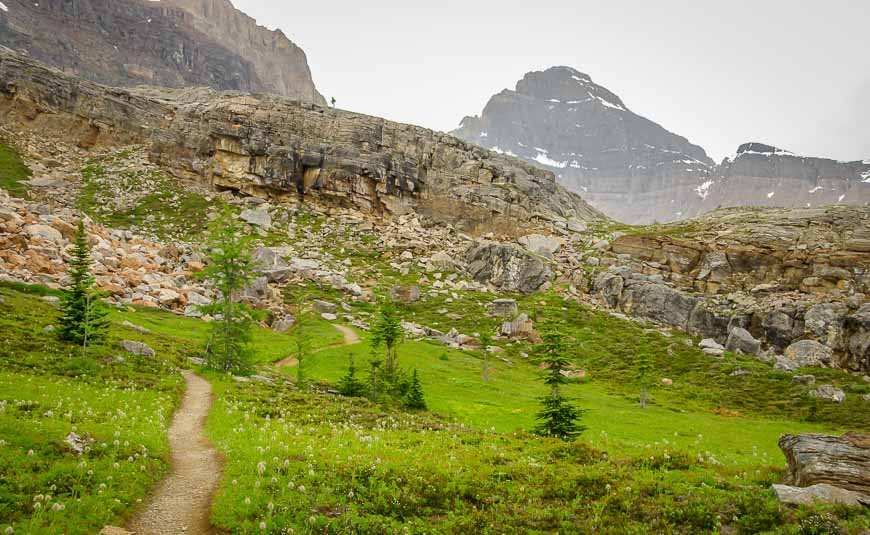 Then it's a short descent down to the lake. Unfortunately on the day I was there it wasn't as beautiful as it would be under sunny skies. From the lake you can retrace your steps or continue on the McArthur Low Level trail which is what I chose to do.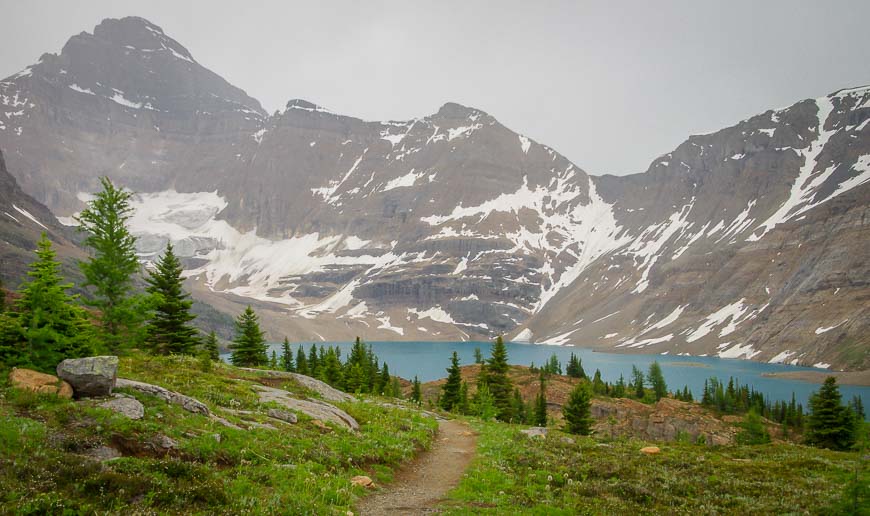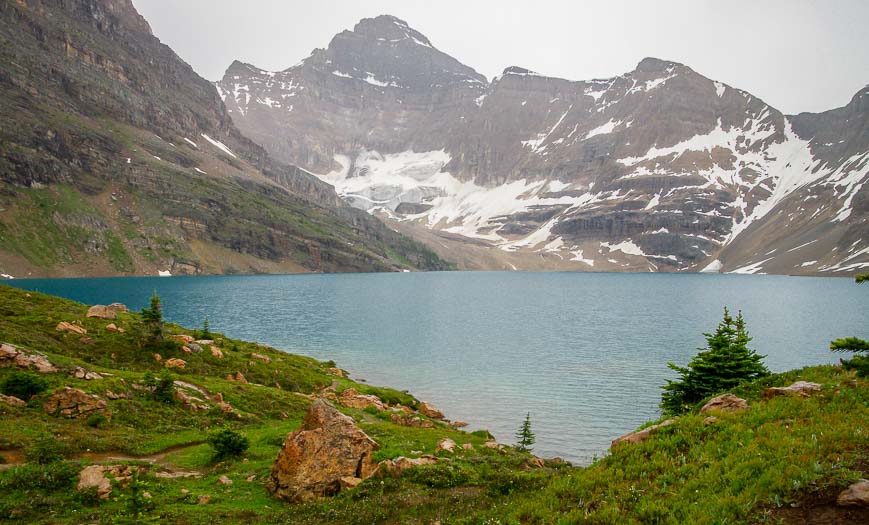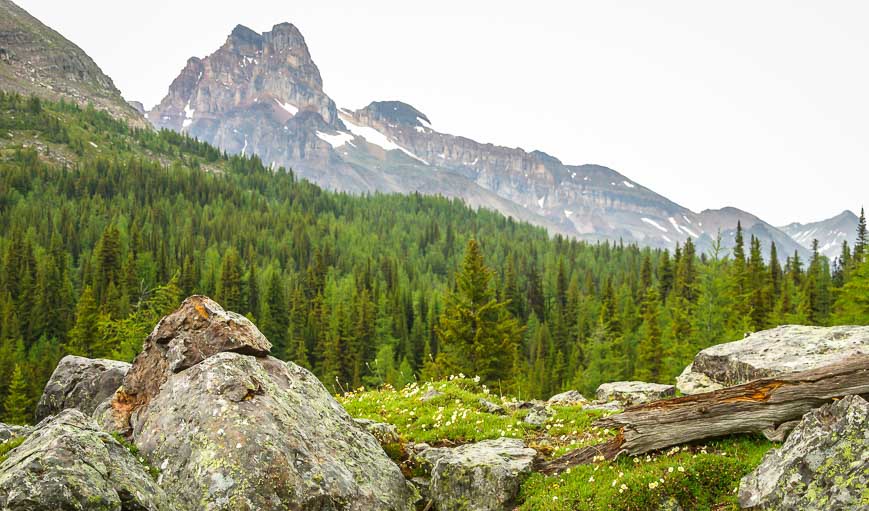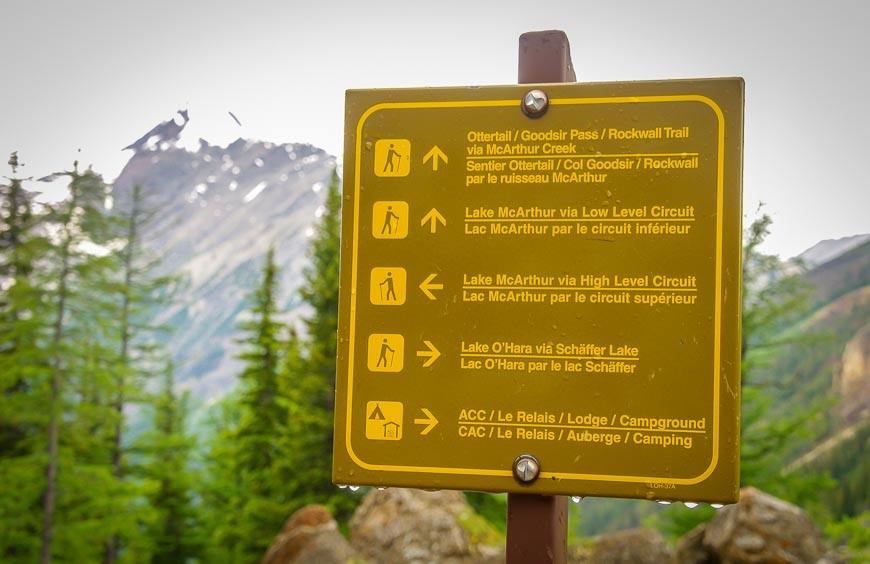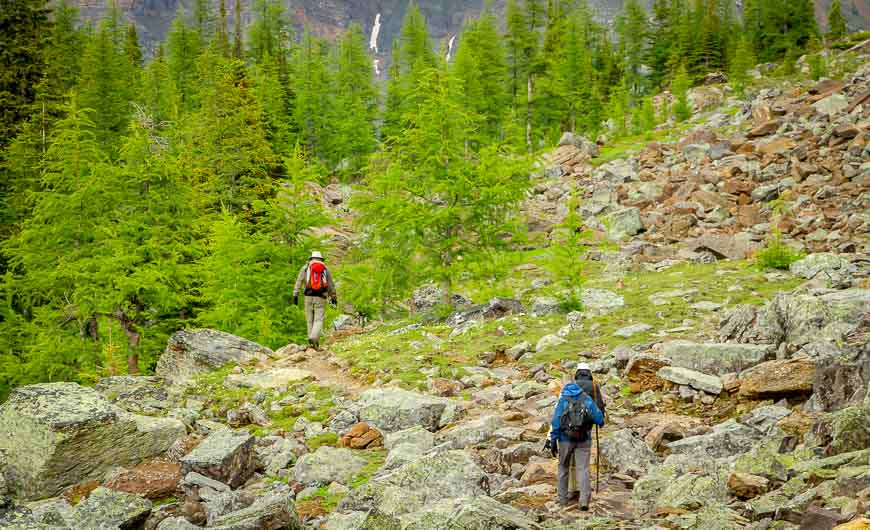 We passed the intersection of the low and high level trails in 1.2 kilometres and from there retraced our steps back to Schaffer Lake. At the lake you have the option of going back the same way you came up but we elected to hike the Big Larches and then past Mary Lake to return to the shelter.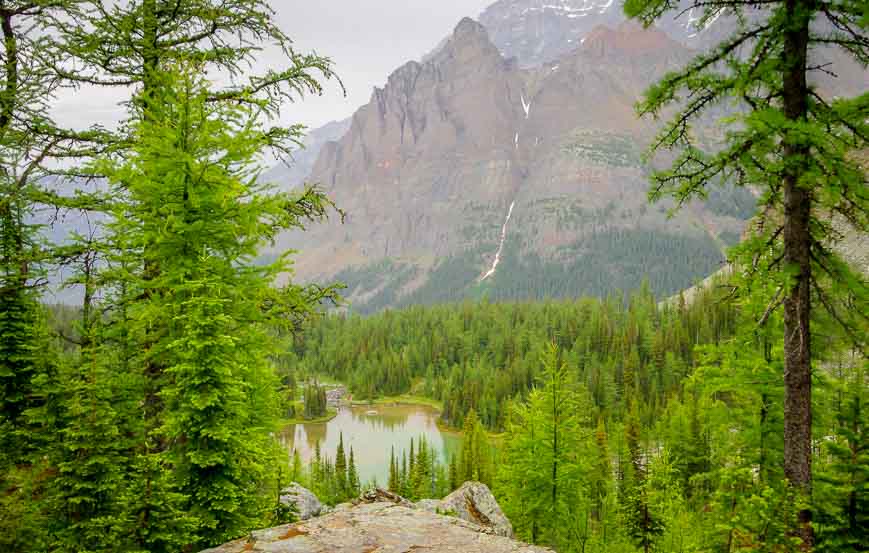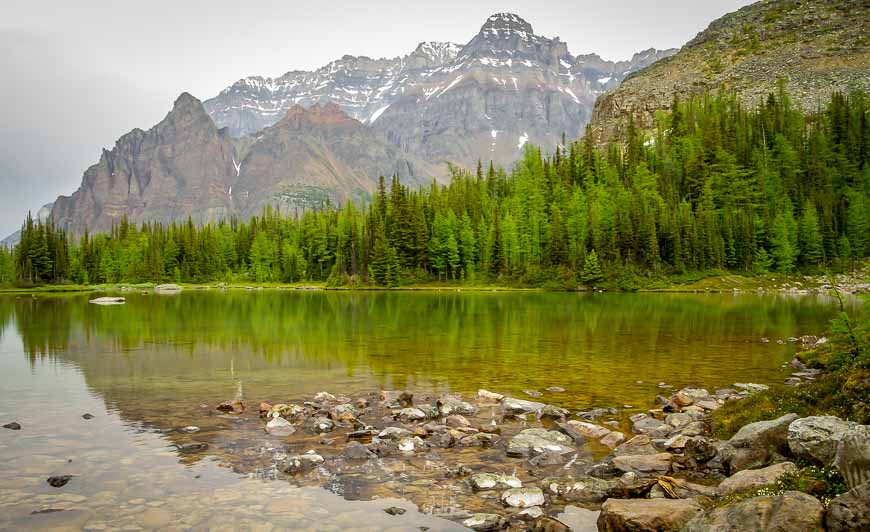 The Odaray Highline Trail is one that is accessed off of the McArthur Pass cutoff. This area is prime grizzly habitat and should be avoided if possible. They have voluntary restrictions in place.
The hike to McArthur Lake is a total of 6.3 kilometres and will likely take you no more than a few hours.
Planning your hike to Lake McArthur (and Lake O'Hara)
Doing any hike at all in the Lake O'Hara region takes some planning. If you're thinking about camping the following is important as the rules in 2020 changed.
All camping reservations at Lake O'Hara will now be offered on the Parks Canada Reservation Service beginning 8 AM MST on January 24, 2020 on a first come, first served basis. Camping is possible from June 19 – October 3, 2020.
To access the reservation service click on this page.
The Parks Canada website also says you can call one of these two numbers. To save time they recommend creating an account beforehand. They do expect reservations to be booked completely on opening day – January 24th!!
1-877-RESERVE (1-877-737-3783).
International: 1-519-826-5391
How to get a seat on the bus to Lake O'Hara (if you just want to do a day hike)
As of 2020 the rules for booking buses have also changed in Yoho National Park.
This is what the park now says "All day use reservations for the Lake O'Hara shuttle bus will be booked through a random draw reservation system beginning in 2020. This system will improve the reservation service for visitors, reduce stress on the current reservation system, and help to ensure all online users have a chance at securing a reservation for a seat on the Lake O'Hara bus."
Now you must submit an application between February 1 -29, 2020 with a non-refundable $10 fee per application. Each application allows you to pick 6 different days and up to 6 bus seats. Applications will be drawn at random. If you get chosen you'll have a two week time frame to respond or your seats will open up.
Click on this website for all the bus details.
Costs for visiting the Lake O'Hara area
Allow for the following costs.
$10.02 per person per night camping fee
$14.70 for a return bus ride
$9.75 one way bus ride
$11.70 non–refundable reservation fee
$9.80 per day National Park Pass fee
$11.50 reservation fee for camping and the bus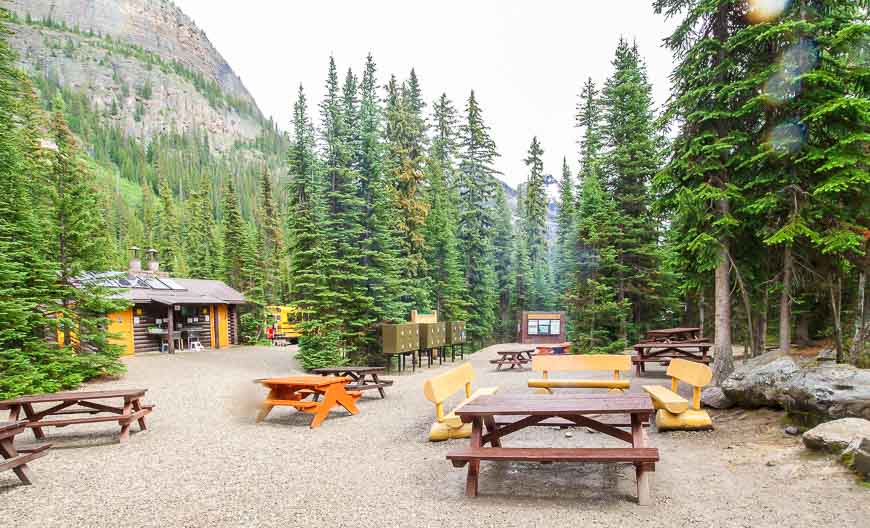 Further reading on hiking in Yoho National Park
Click on the photo to bookmark to your Pinterest boards.